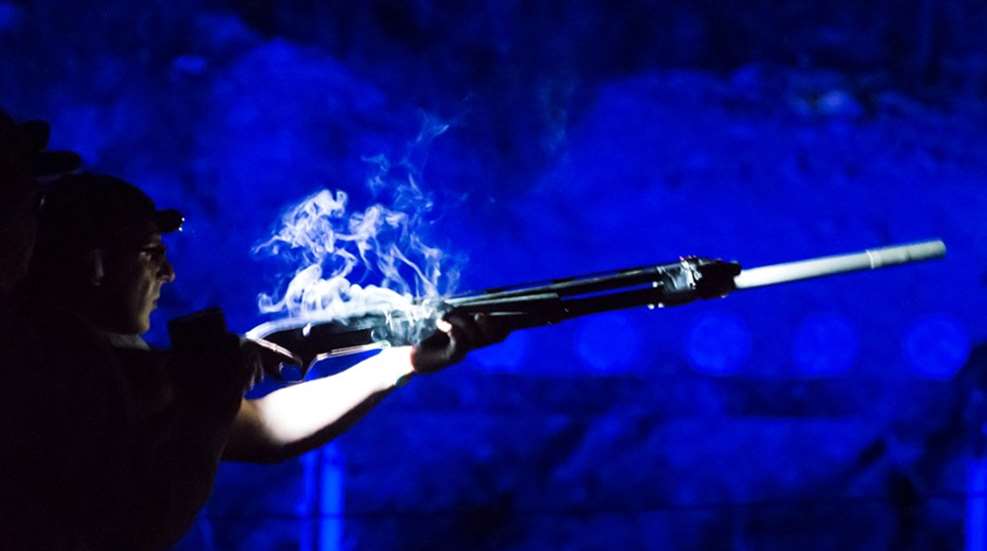 The next Starlight 3-Gun Championship presented by Timney Trigger will be contested March 9-11, 2017 at the Copperhead Creek Gun Club in Marble Falls, TX. When darkness falls across the Texas landscape, the nation's top 3-Gun competitors will square off to see who rules the night for 2017.


Hometown favorite and defending champion Nick Atkinson will be there to defend his title, but he'll face tough competitors who are determined to keep him from another $20,000 payday. At the last Starlight 3-Gun Championship, Atkinson cashed in big by taking the Timney Cup title for the overall match and the $5,000 SIG Sauer winner-take-all Championship Stage.


Ladies champion Lena Miculek will be back to defend her title, but a top field of ladies will join her to see if they can't bring home one of the richest paydays in women's shooting. Unique to the Starlight 3-Gun Championship, both the overall and ladies champions win equal amounts of prize money.


The cash and prizes make competition fierce, but the fact shooters must add lights and lasers to their usual 3-Gun rigs amps up the excitement for shooters. 
But the Starlight 3-Gun isn't just fun for shooters, it's a spectator event that features live musical entertainment, light shows, and fireworks, in addition to the thrill of watching top shooters competing for cash and prizes.


"We're planning a Texas-sized event," says Starlight organizer Jim Shepherd, "from the time you arrive until you head home, you're going to have fun. This year we'll once again be offering great food from Southern Man Camps, and our spectator areas will feature sponsor exhibits, the latest and greatest products in shooting sports, and we'll have plenty of other surprises."


"These aren't easy events to pull together," he says, "so we called on the best in business for our technical support. MGM Targets across the competition, and our production, entertainment and staging systems will once again be provided by True Grip, the same company that provides camera cars, stages, lights, sound and technical support to everyone from NASCAR to ESPN."


Sponsors for the Starlight 3-Gun include presenting sponsor Timney Triggers, SIG Sauer, NSSF, Colt Competition, Mossberg, MagPul and Vortex Optics.


There are a limited number of professional and amateur competition slots remaining, so interested shooters are encouraged to email Match Director Chuck Anderson directly at 
[email protected]
.


Companies interested in sponsoring and exhibiting at the Starlight 3-Gun should contact either Anderson or Jim Shepherd at
[email protected]
.