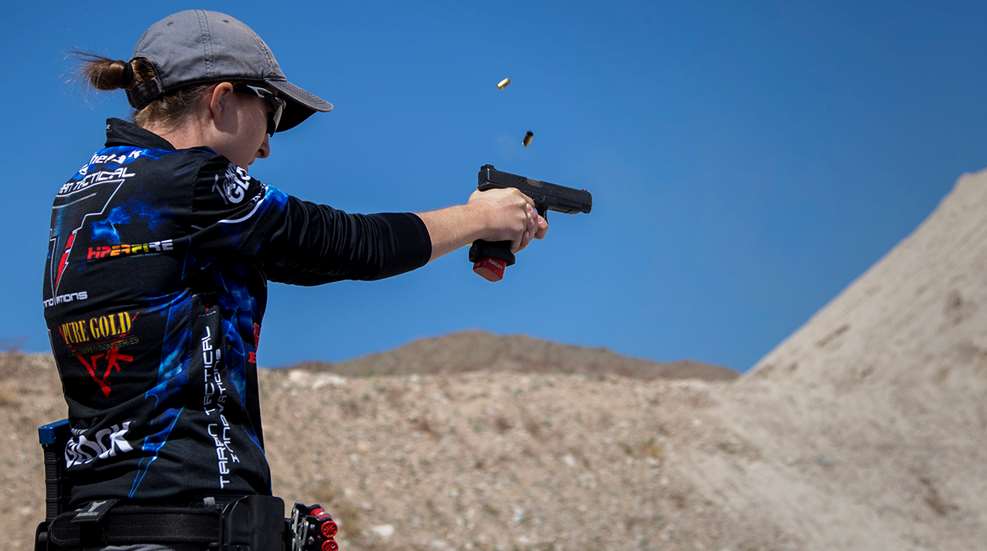 Above: Ashley Rheuark shooting her GLOCK 34 at last month's USPSA Multi-Gun Nationals. Photo by Candice Horner.

Team GLOCK's Ashley Rheuark won a second consecutive National Championship in the Ladies Tactical Division at the 2017 USPSA Multi-Gun Nationals, held in Las Vegas, NV, this past April. Approximately 270 competitors attended this year's match, which required shooters to navigate 13 challenging multi-gun stages using a rifle, pistol and shotgun.

"What a great weekend it was at the 2017 USPSA Multi-Gun Nationals in Las Vegas. Pete Rensing and his staff put on a great match and I was able to defend my Ladies National Title in Tactical for the second year in a row. It was a great time and good to see all my friends," Rheuark stated.

Gear

For pistol, Rheuark used a GLOCK 34, along with 125-grain HAP bullets from Hornady. Additionally, she was using Taran Tactical Innovations (TTI) customized products. As a surprise to no one, "they ran flawlessly throughout the match," said Rheuark.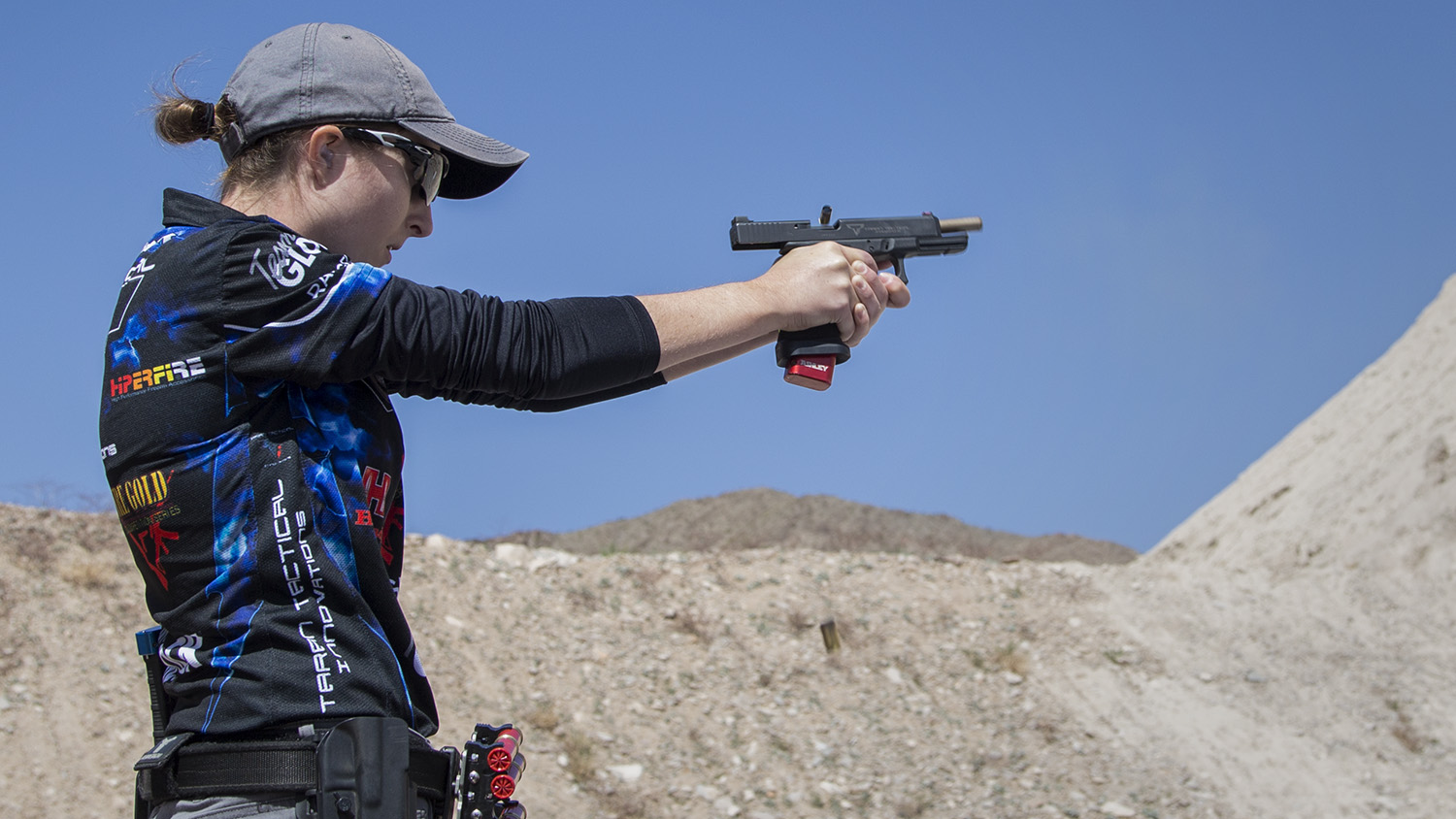 For shotgun, she used a TTI Benelli M2 with Pure Gold Shotgun Chokes. Rheurak expressed, "The Pure Gold Spreader choke worked perfectly for the whole match."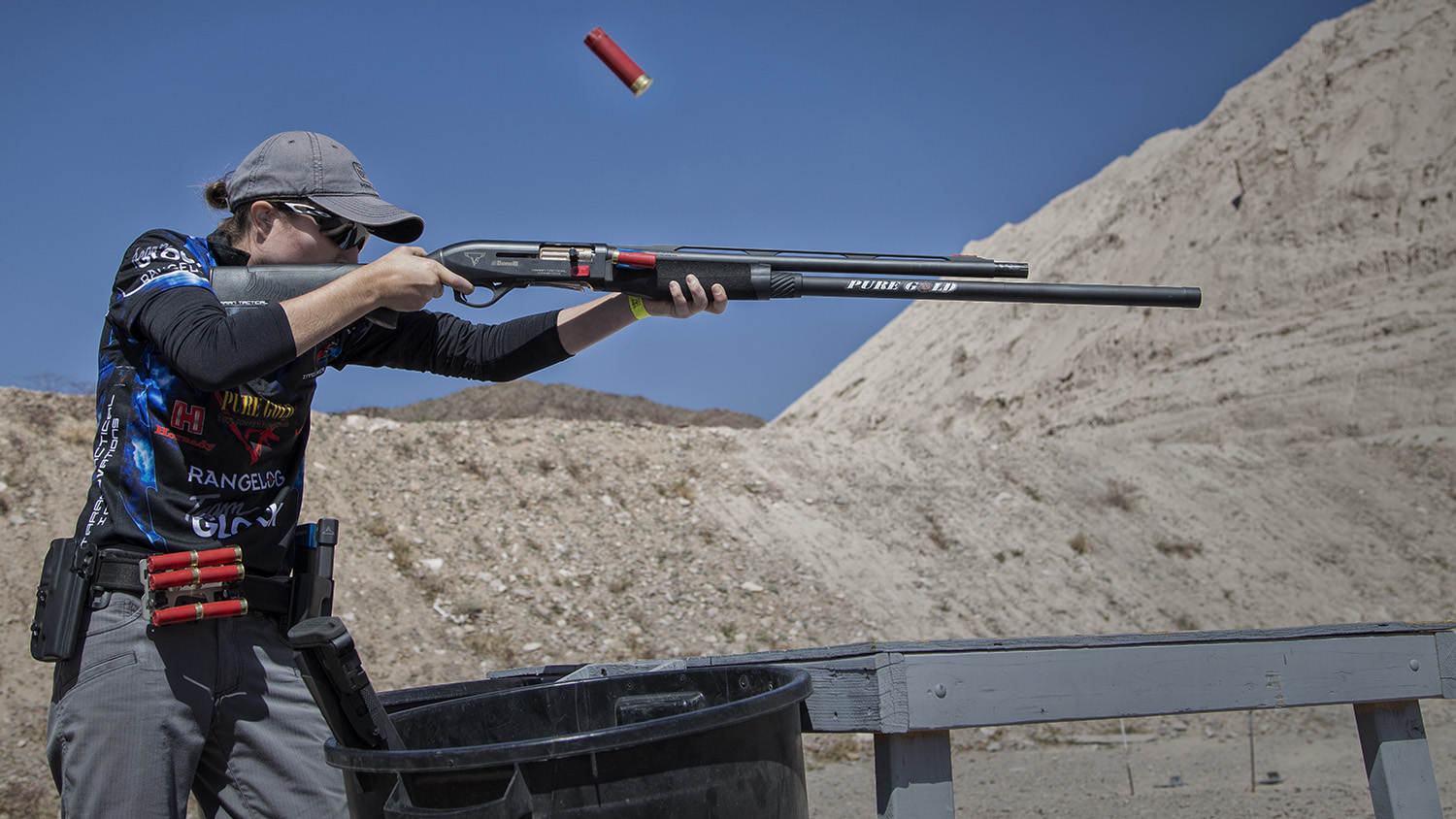 Her TTI TR-1 rifle was equipped with an ECL trigger from HIPERFIRE and topped with a Swarovski Z6i scope. Rheuark was feeding the TR-1 with Asym Precision 55- and 75-grain rifle ammunition.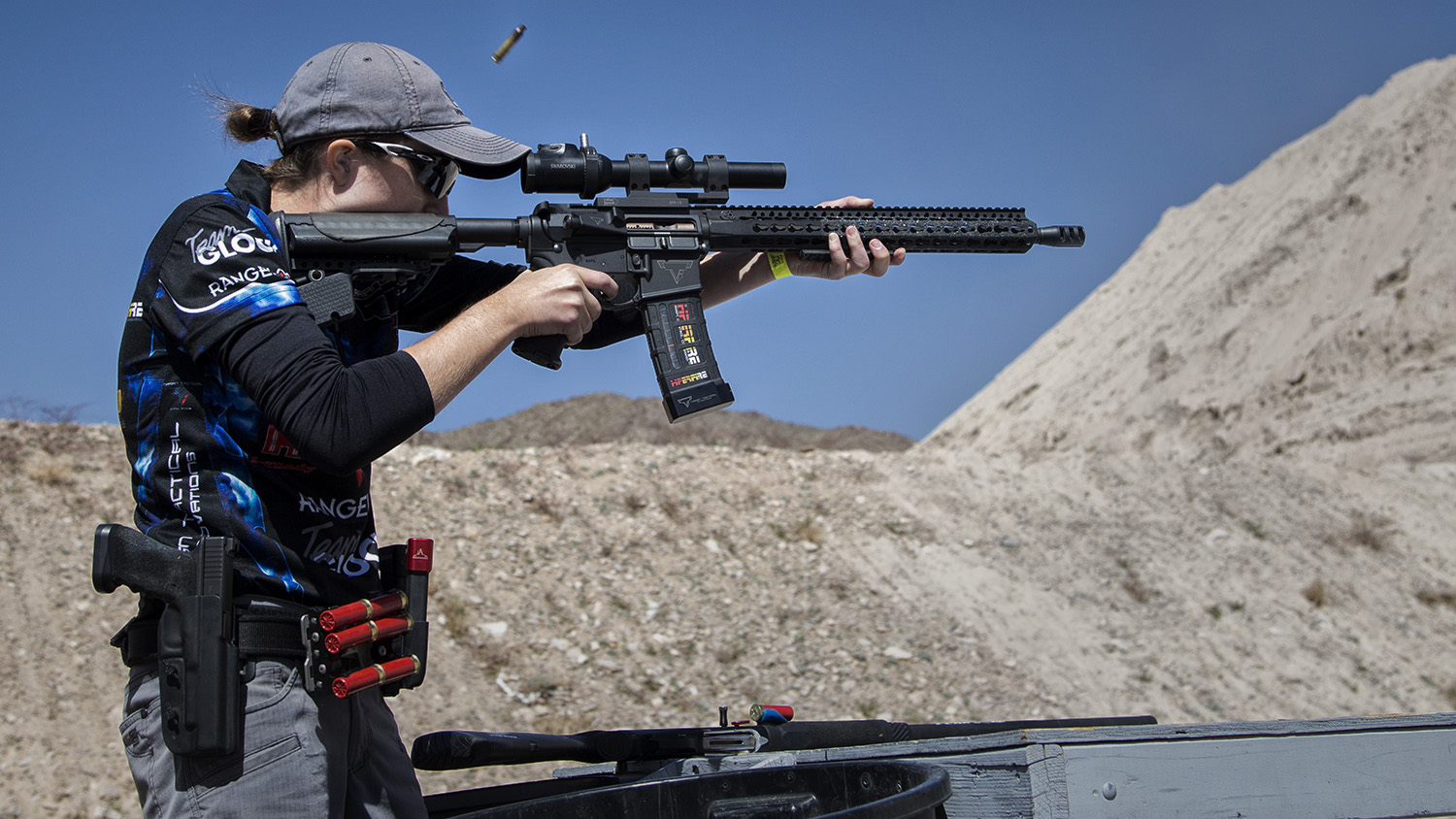 About Ashley Rheuark

Team GLOCK's Ashley Rheuark hails from York, SC, and has been a competitive shooter for six years. At age 10 she learned of her talents with a rifle while deer hunting with her dad. Subsequently, she attended a basic pistol class and fell in love with the sport of competitive shooting.

Rheuark competes in a variety of shooting disciplines including IDPA, USPSA, and 3-Gun. Previously, she has won the 2013 and 2014 IDPA National Junior Championship, the 2015 IDPA Lady World Champion, and the 2015 3-Gun Nation Nationals Lady Champion. Now, she adds a second consecutive USPSA Multi-Gun Ladies Tactical National Championship to her career thus far.

Read NRA Family's interview with Ashley Rheuark.