The popularity of Defensive Pistol matches keeps growing, and now Springfield Armory has a new micro-compact model that should prove to be a wise choice for Defensive Pistol games—the Hellcat 9mm pistol. The new Hellcat boasts best-in-class capacity of 11+1, which is upped to 13+1 with the included 13-round extended magazine. This carry gun also comes in an optics-ready configuration dubbed the Hellcat OSP (see it pictured at the top of this article). OSP stands for "Optic Sight Pistol."
The Hellcat features a 3-inch hammer-forged barrel, reversible magazine release lever and a flat trigger body. There is a trigger-lever safety, but unlike Springfield's striker-fired XD line, the Hellcat does not have a grip safety. The trigger group is nickel boron coated. The slide is billet machined with a melonite finish. Additionally, there are top slide serrations that are located on the rear part of the slide. These serrations should make slide manipulation slightly easier with the additional surface for grasping.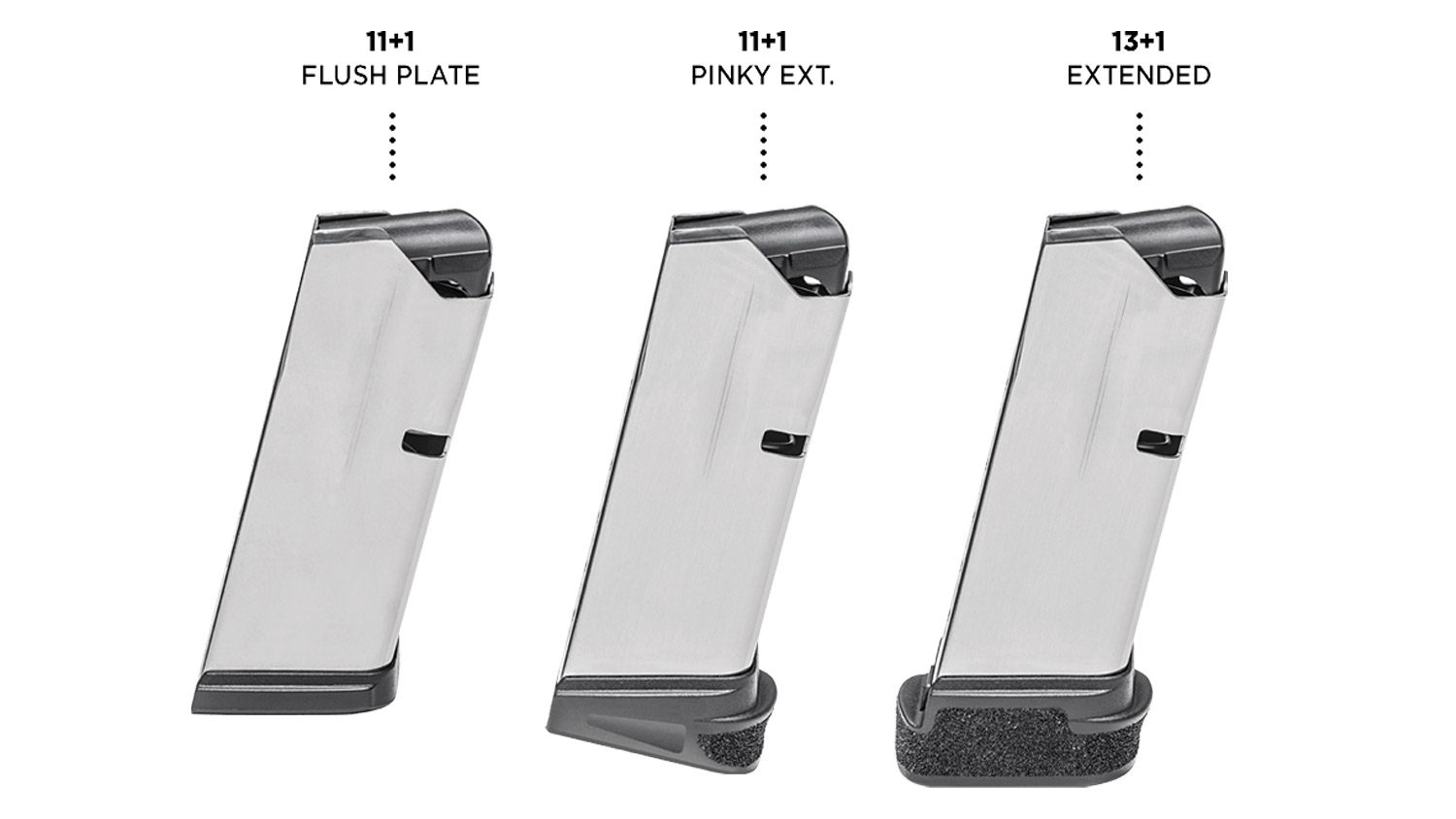 The standard Hellcat weighs 1 pound, 2.3 ounces. Add another 0.3 ounces with the 13-round extended magazine. Height is 4 inches with the standard magazine, and 4.5 inches with the extended one. Length is 6 inches.
The base model Springfield Armory Hellcat (Model No. HC9319B) retails for $569, while the OSP optic-ready model is $30 more (Model No. HC931BOSP). For more details on the new Hellcat, visit the Springfield Armory website at springfield-armory.com. And, be on the lookout for a future review of this new 9mm micro-compact pistol for Defensive Pistol competitive shooters.
---
Read more about the Springfield Armory Hellcat 9mm micro-compact pistol: