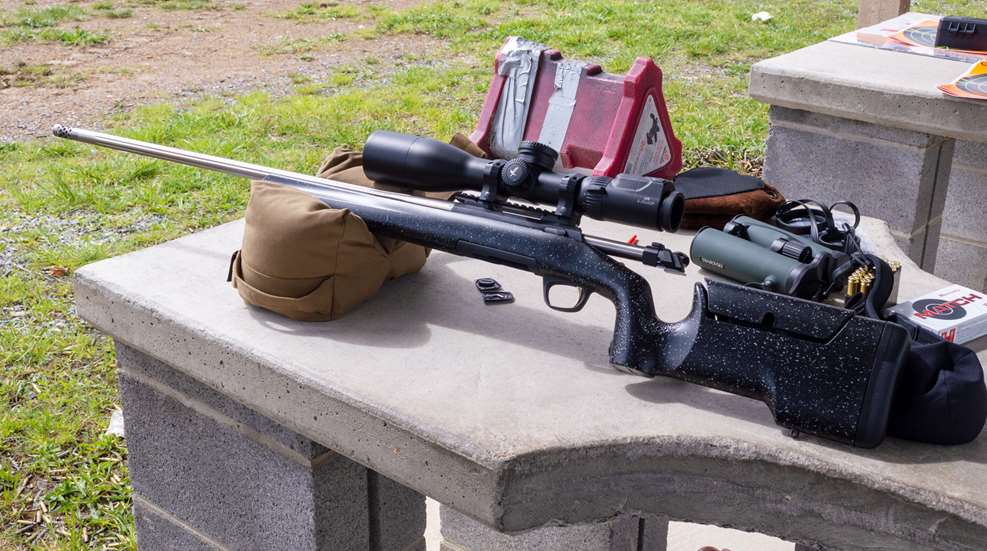 When Browning released the X-Bolt Max Long Range back in 2019, precision rifle shooters and long-range hunters rejoiced. By combining Browning's highly-adjustable Composite Max stock with the proven X-Bolt action, long-range enthusiasts can obtain the custom fit necessary for nearly any optic. Add in 6.5 mm Creedmoor chambering—along with old stalwarts such as .300 Win. Mag. and newer calibers such as 6.8 Western—and many shooters were lining up to get one for themselves.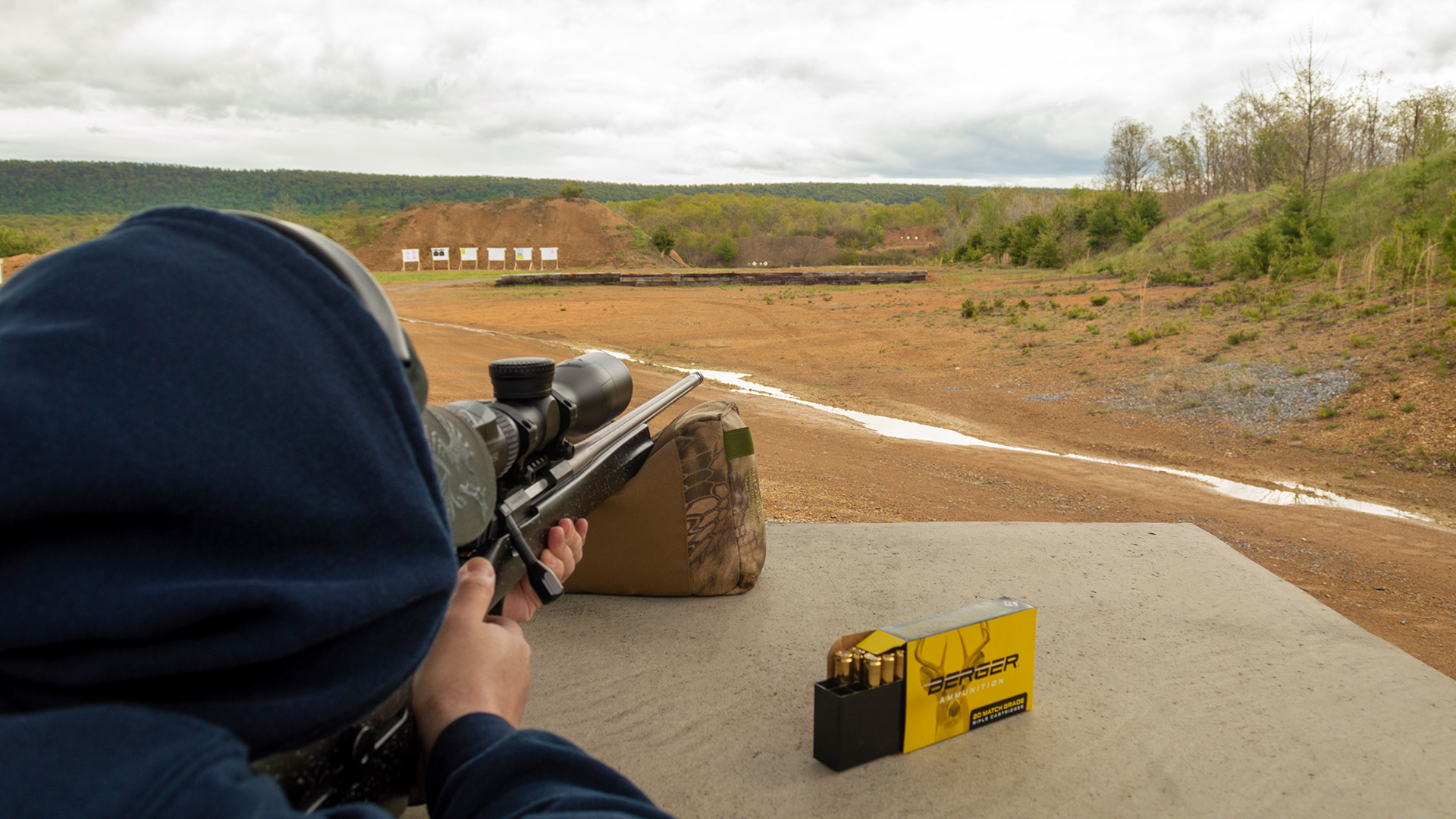 I decided to pair the Browning X-Bolt Max Long Range 6.5 mm Creedmoor with Swarovski's ds Smart Optic. Although optimized for hunting, I love the clarity this riflescope provides, along with the built-in laser rangefinder. Effective out to 700 yards and some change, the rangefinding scope was perfect for shooting that day, and most importantly—it was already mounted on the X-Bolt Max Long Range 6.5 mm Creedmoor. Of course, you don't need a fancy optic to have a good time at the range, but Swarovski's dS was certainly a crowd pleaser during this outing.

Repeatability, thanks to customization
Whether sitting, kneeling or prone, the foundation of any well-placed long-range rifle shot begins with a well-built "house." A stock such as the one with the Max Long Range comes in handy here. The Composite Max stock has an adjustable comb for setting eye-to-scope alignment. An ambidextrous adjustment knob and height markings makes adjusting the comb height quick and simple. Switching between two shooters, adjusting the height to find the "sweet spot" again only takes a few seconds. Three spacers are included to customize the length-of-pull. I especially like the textured gripping surfaces, along with the vertical pistol grip and thumb rest.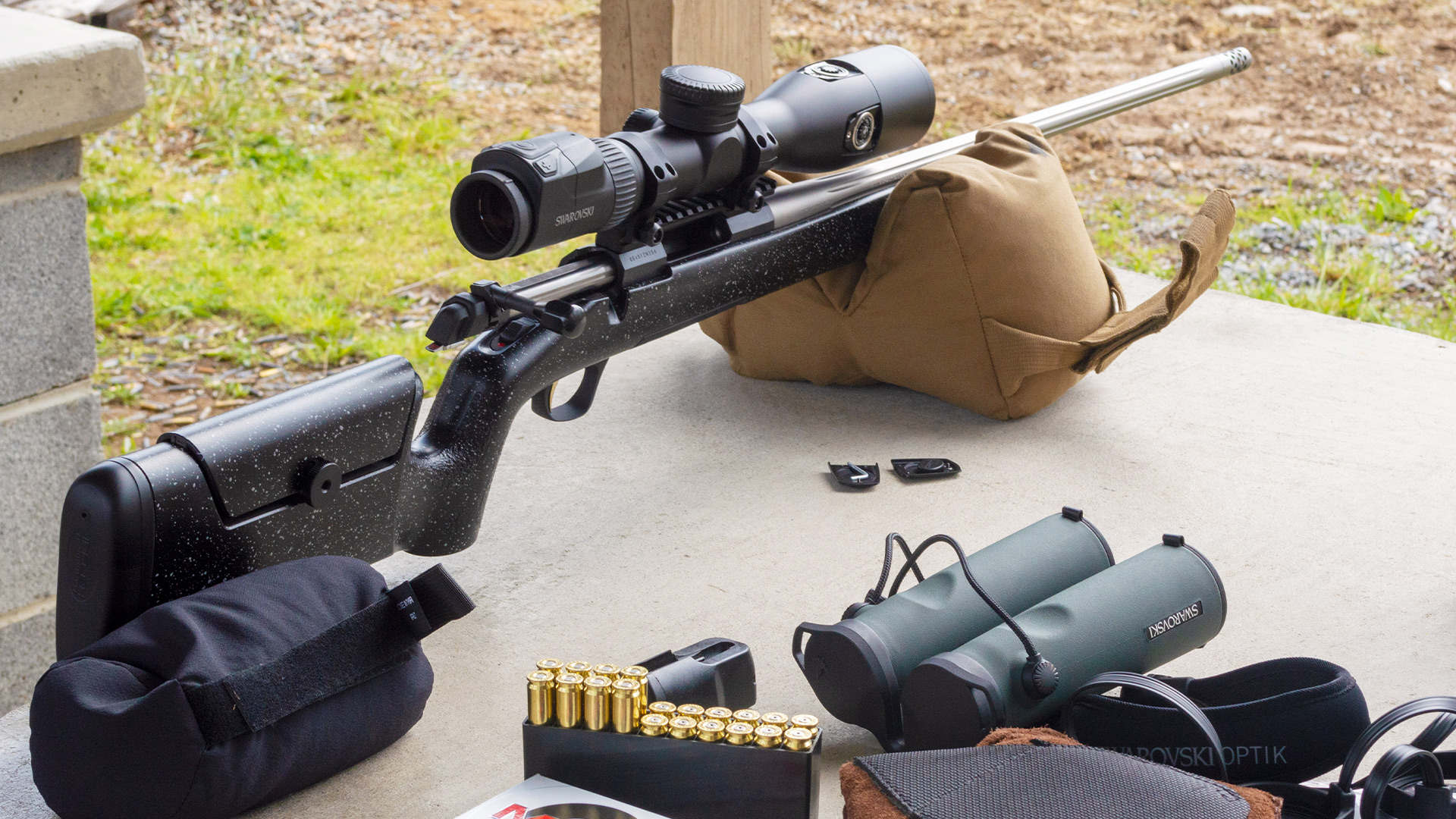 With a stock that sports a target-style palm swell and a flat-bottomed fore-end, the design of this rifle can help you build a stable shooting platform using a hunting pack in the field, in a similar manner to using range bags.
The X-Bolt Long-Range's short, 60-degree throw bolt handle is extended a bit, which is helpful for when you don't want to get off the scope. I found it to be quite repeatable, but must admit that after the first live-fire shot, I had trouble finding it again. This was more user error than design flaw. (Note: The 2021 X-Bolt Max Long Range model has an extended bolt knob.) After that initial misstep, though, it became second-nature, and soon I was ringing steel plates at 200 and 300 yards without skipping a beat. And while punching out further, up to 600 yards (700 yards is the Swarovski dS Smart Optic's maximum effective range), I was smacking 18-inch round plates at assorted distances with ease.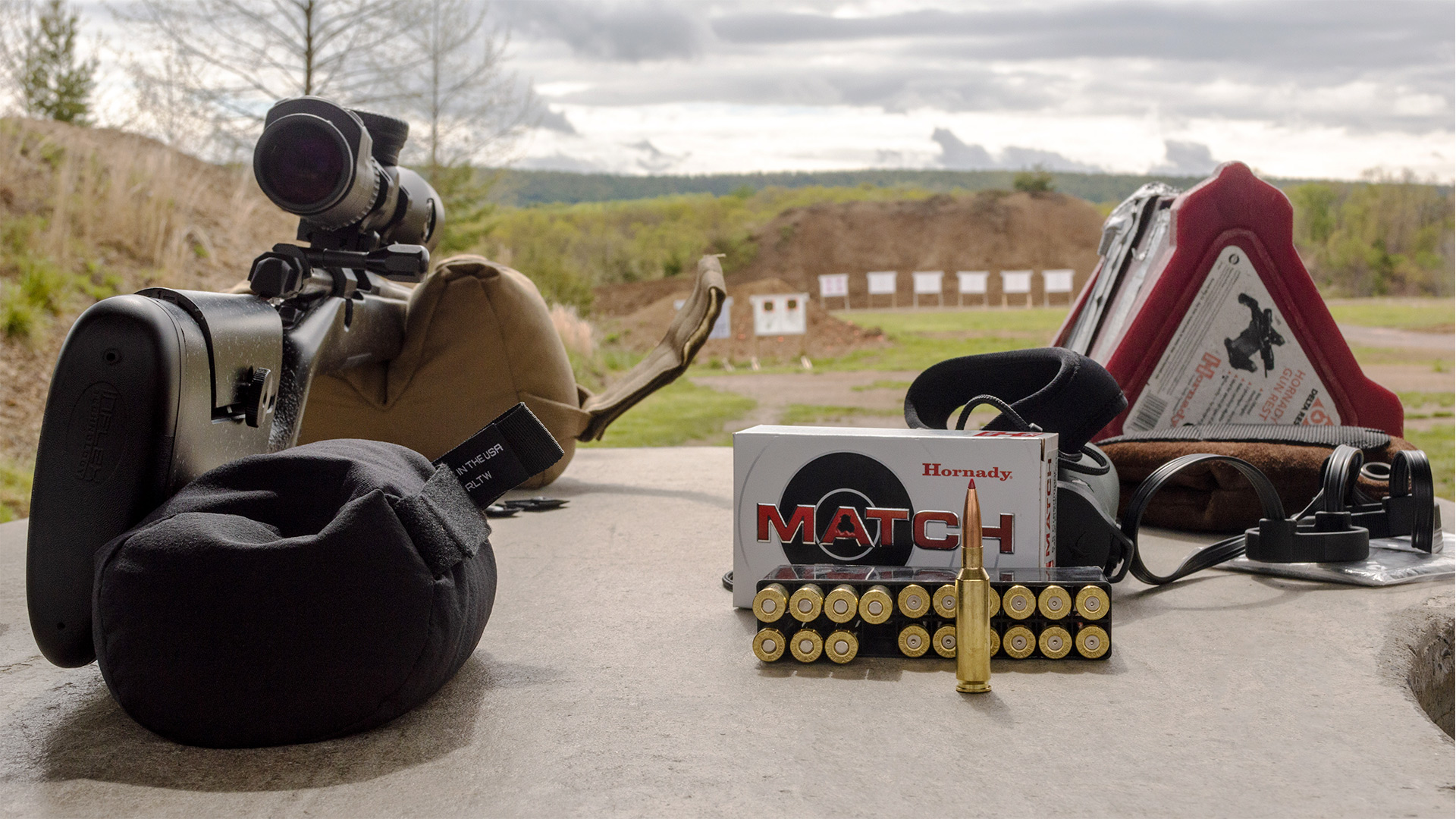 The 26-inch, stainless-steel, heavy sporter contour barrel is fluted, and includes a removable muzzle brake along with a thread protector. Disregarding my neighbors on the firing line, I kept the muzzle brake on and it performed admirably. The barrel, although hefty, gives the rifle excellent balance while standing as well. Button-rifled and fluted, with a 1:7-inch right-hand twist, this fast barrel is ideal for the high-BC bullets used in precision rifle shooting and long-range hunting.
Browning's signature gold-plated Feather Trigger is set at the factory to approximately three-and-a-half pounds. Adjustable from three to five pounds, the trigger itself has a nice feel on the fingertip, and the amount of engineering the company put in to creating it is noticeable and appreciated.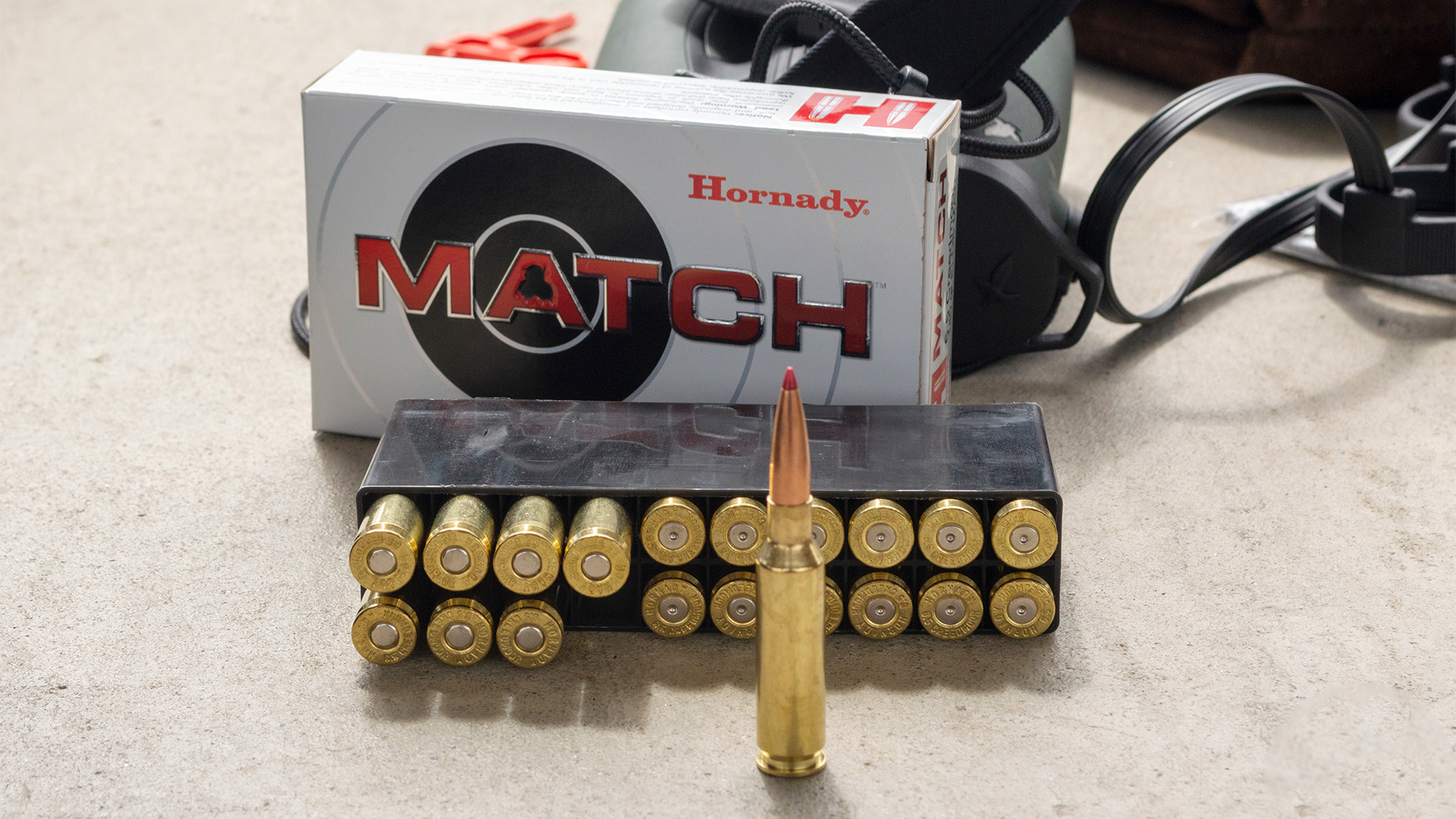 Something to note about my gear combination—it was heavy. The Swarovski dS Smart Optic is one tank of a scope, coming in at 38.4 ounces, and the X-Bolt Max Long Range rifle itself weighs more than eight pounds without a loaded magazine. Pair the X-Bolt with a smaller scope, perhaps something with a large objective lens, such as a Leupold VX-5HD 4-20X 52 mm optic, and you will enjoy the benefits of a lighter rig.
For a rifle that offers it all, such as the Browning X-Bolt Max Long Range 6.5 mm Creedmoor, a MSRP price under $1,400 certainly makes it a best buy. In addition to 6.5 mm Creedmoor, there are 10 more calibers available, including 6.8 Western, .300 PRC and 6.5 PRC. Best of all, you know you are getting a quality rifle with Browning's solid reputation for quality. Visit Browning.com.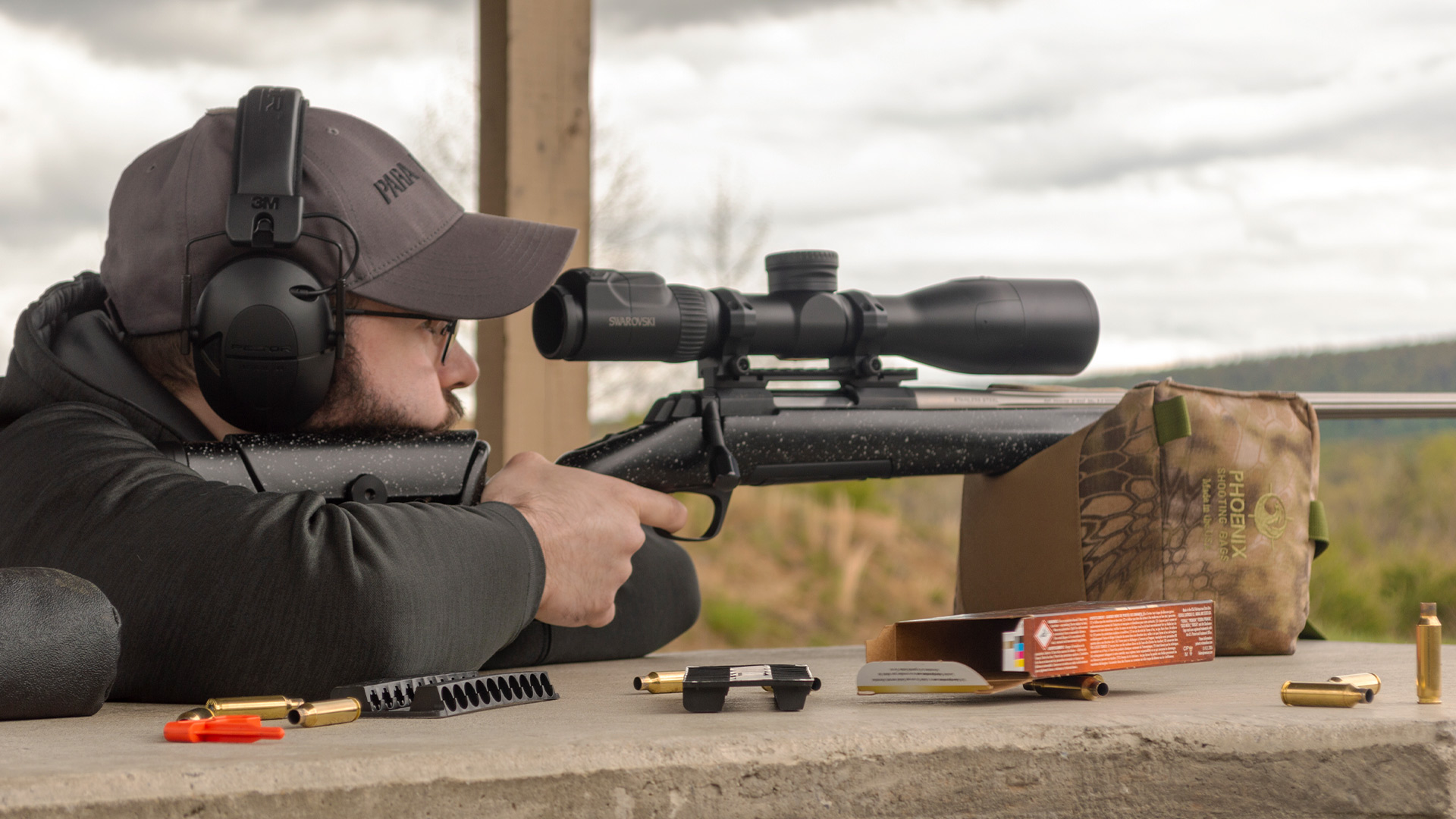 Gear
---
Read more:
New: Browning Buck Mark Plus Vision Americana