Earlier this year, Browning released the new X-Bolt Max Long Range, geared towards precision-style shooters and long-range hunters. Pairing the company's highly-adjustable Composite Max stock with the venerable X-Bolt
action
allows long-range enthusiasts to get the custom fit needed for just about any optic with repeatability in mind.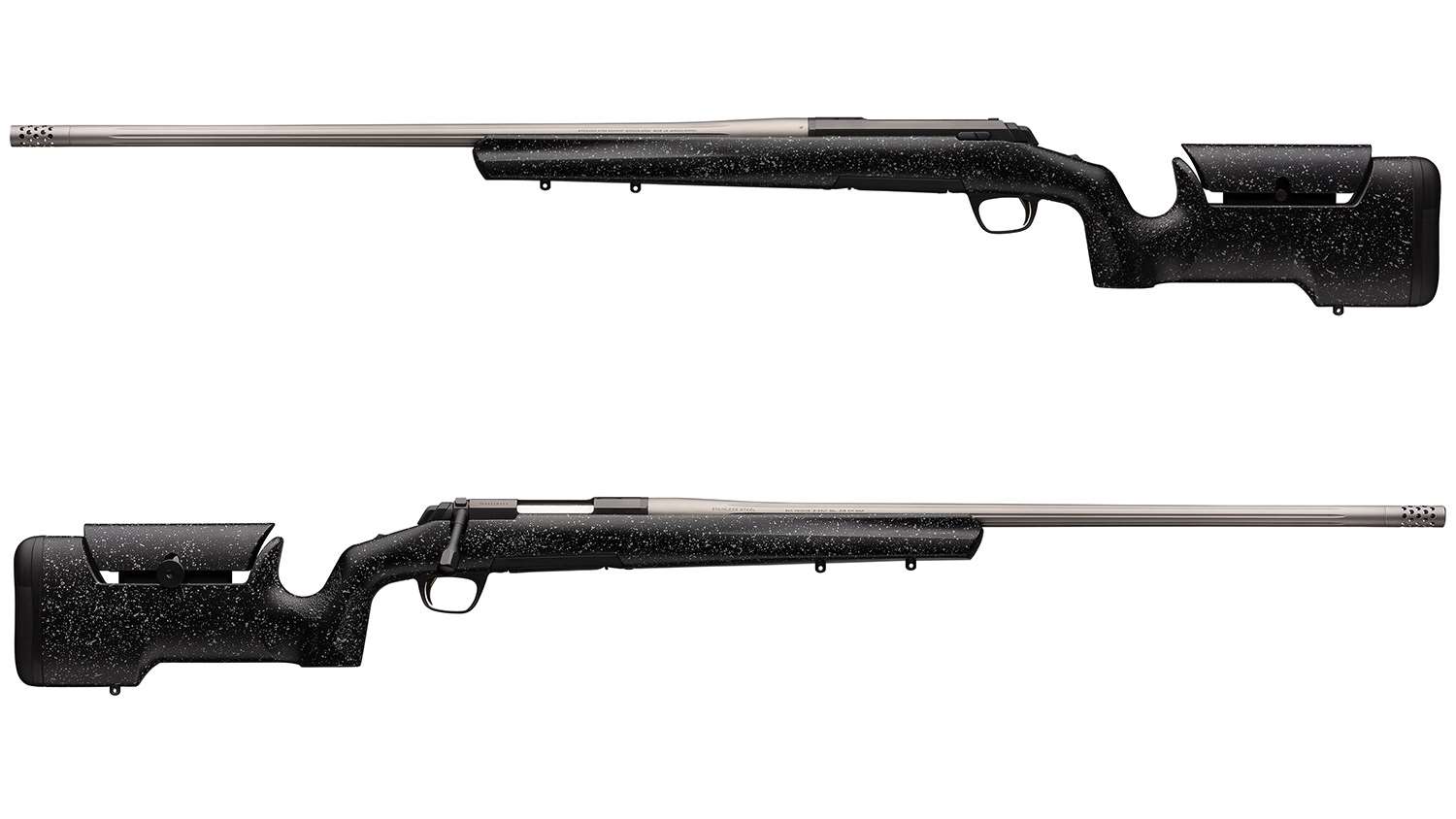 The Composite Max stock utilizes an adjustable comb to provide ideal eye-to-scope alignment. An ambidextrous adjustment knob and height markings should make setting the comb height easy, especially for multiple people using the rifle. This should also make switching from bench to prone shooting positions (or vice versa) a breeze. Two additional spacers (
½
- and
¼
-inch) are included in the box to customize the length of pull. Textured gripping surfaces, along with the vertical pistol grip and a thumb rest, complete the package.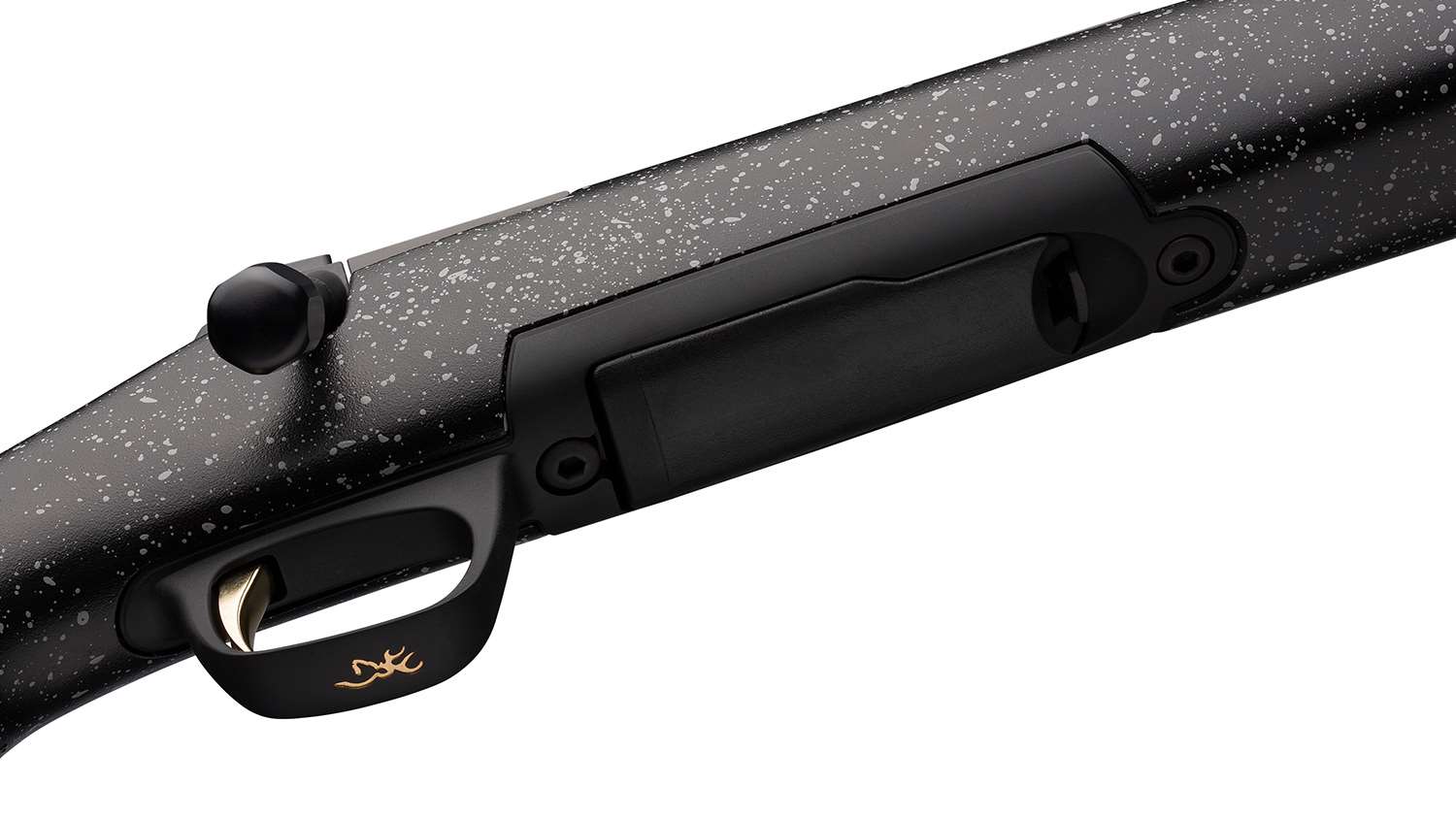 The 26-inch, stainless-steel heavy sporter contour barrel is fluted, and includes a removable muzzle brake along with a thread protector. The short throw (
60°) 
bolt handle is extended
. Additionally, Browning's adjustable, gold-plated Feather Trigger comes set from the factory at 3.5-4 pounds.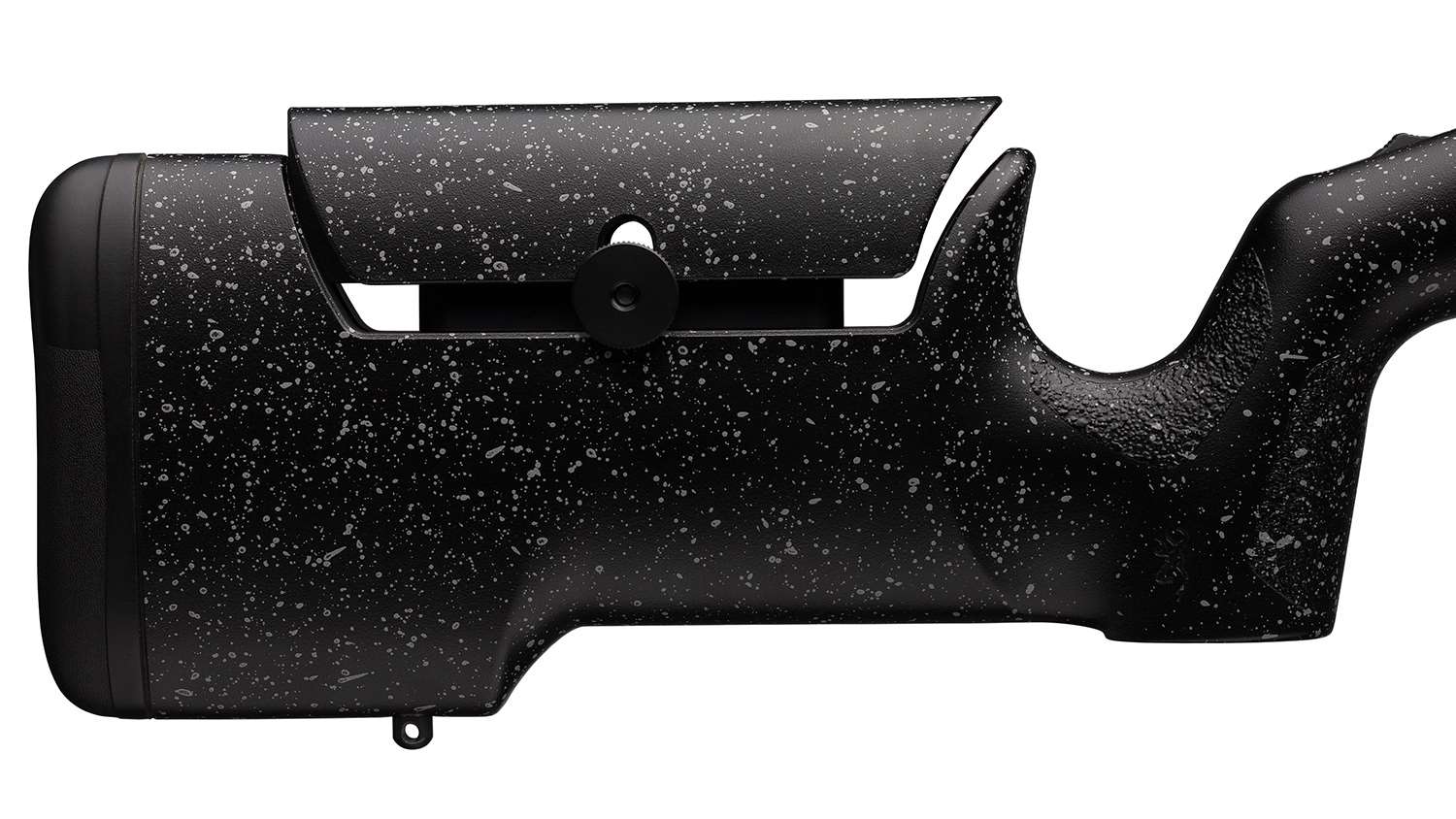 A pair of swivel studs on the fore-end allows for mounting a sling and a bipod simultaneously.
Like other X-Bolt rifles, the Max Long Range uses a rotary magazine that avoids left/right bias, instead always presenting a round flush in the middle.
Chances are good that there is a X-Bolt Max Long Range model in your favorite caliber, because there's a whopping 10 choices available: 6mm Creedmoor, 6.5 Creedmoor, .308 Win., .300 WSM, 7mm Rem. Mag., 28 Nosler, .300 Win. Mag., .300 RUM, 6.5 PRC and 30 Nosler.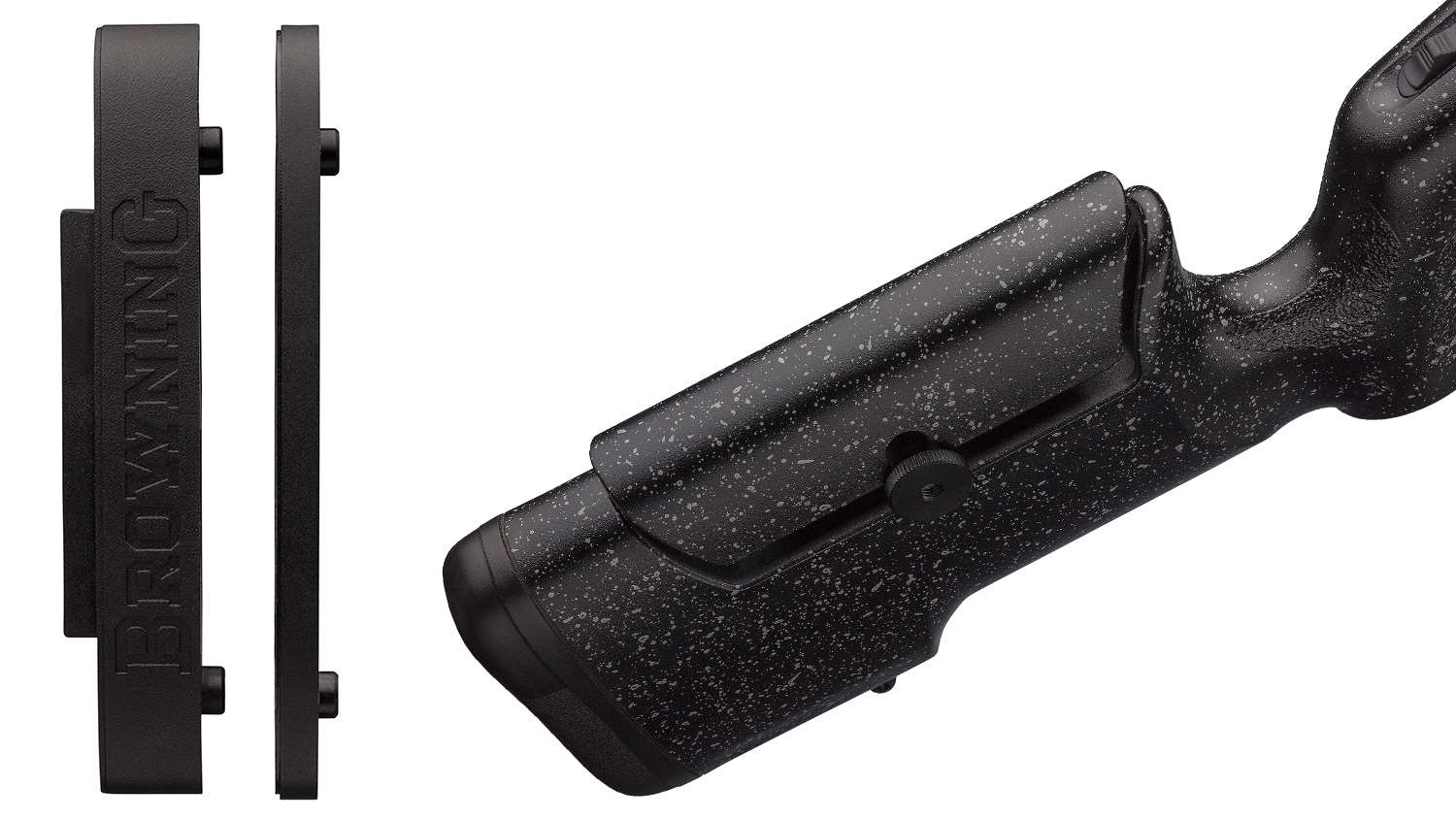 Pricing ranges from $1,269.99 to $1,329.99, depending on caliber. One thing to note, there is no included Picatinny rail or scope mounts, instead this rifle uses Browning's X-Lock scope mounting system which has four screws per base for secure attachment of large riflescopes. The scope mounting system is sold separately. Visit
Browning.com
for more information.
Be on the lookout for a full review of the Browning X-Bolt Max Long Range 6.5 Creedmoor in a future issue of the
digital magazine
.
More from Browning: