The latest from Ruger's Custom Shop is a tricked out Ruger Precision Rifle chambered in 6.5 mm Creedmoor. Designed with input from the Captain of Team Ruger, Doug Koenig, it's purpose-built for precision long-range shooting. And, with MSRP at $2,499, this new offering from the Ruger Custom Shop is within the rifle cost limits for Production division in Precision Rifle Series competition.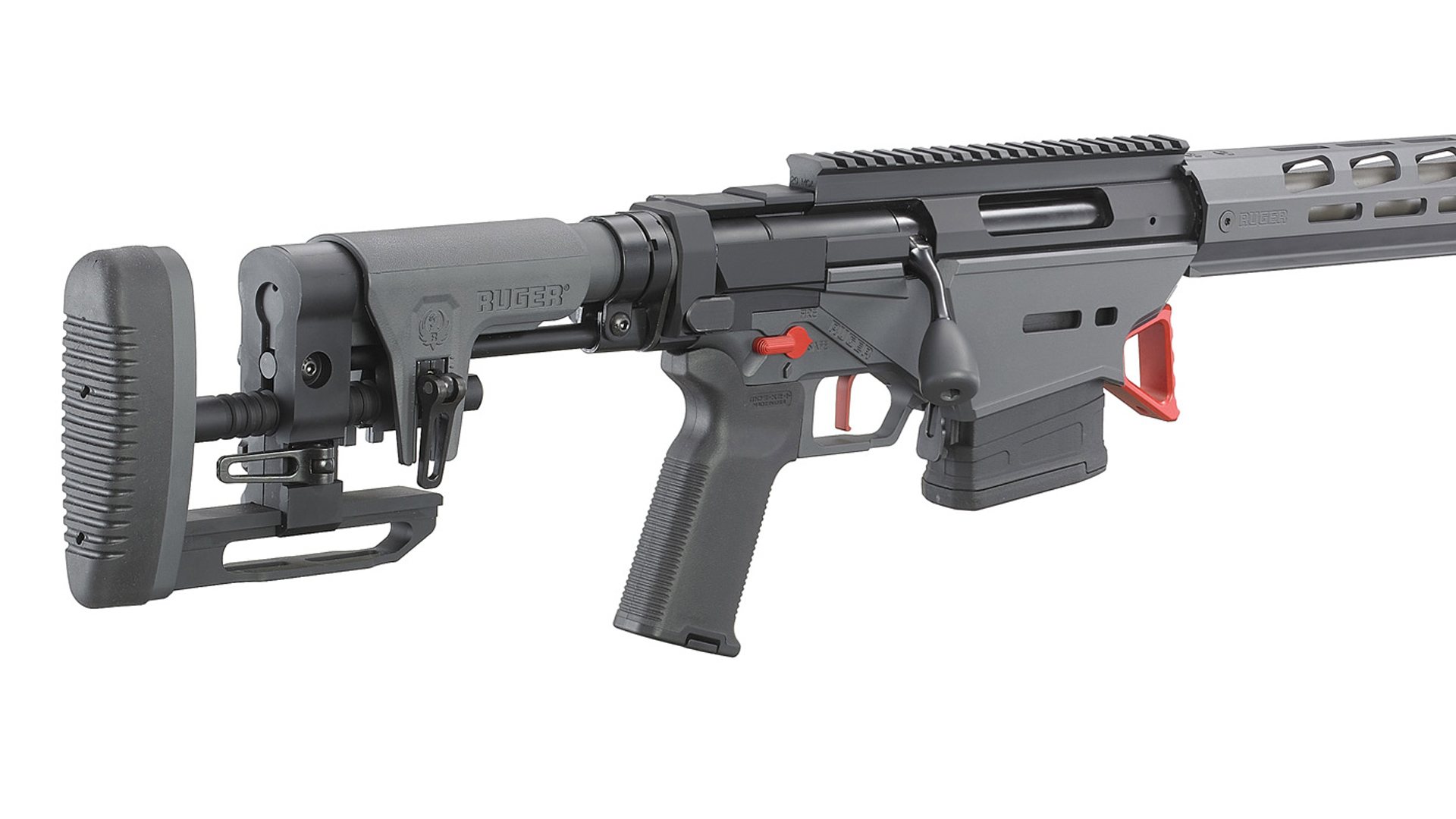 Feature-rich, the new Custom Shop Ruger Precision Rifle 6.5 Creedmoor sports a factory-installed TriggerTech trigger with frictionless release technology, which the company says provides "an exceptionally crisp break, minimized overtravel and an extremely short and tactile reset." Trigger pull weight adjustment screws are included. Plus, a unique barrier stop is installed on the front of the magazine well, which can aid shooters in obtaining a stable (and repeatable) shooting position.
Internally, the rifle boasts an improved firing pin tip geometry, which both enhances functionality with a wide variety of primers, as well as allowing for a decrease in the force necessary to manipulate the bolt. Speaking of the bolt, it is an oversized one with a 70-degree throw, with the bolt body nitrided for durability.
As for the custom, heavy-contour (0.850-inch at the muzzle), free-floating barrel, it's cold hammer-forged from chrome-moly stainless steel and has 5R rifling for minimum bullet upset. The barrel is 26 inches long with 1:7.5-inch right-hand twist rate. Additionally, the muzzle is threaded (5/8"-24), and there is an APA Muzzle Brake (0.264 bore) to help mitigate recoil and improve follow through.
A free-floating, hard-coat anodized aluminum handguard has M-LOK slots on all four sides and is flat-bottomed for stability, also incorporating an integral bottom 1.50-inch dovetail. The latter allows for compatibility with RRS S.O.A.R. and similar quick-detach systems.
The Custom Shop Ruger Precision Rifle 6.5 Creedmoor rifle also incorporates a Magpul MOE K2+ grip to provide a more vertical grip angle in a full-sized design. It can also accept AR-style grips and buttstocks.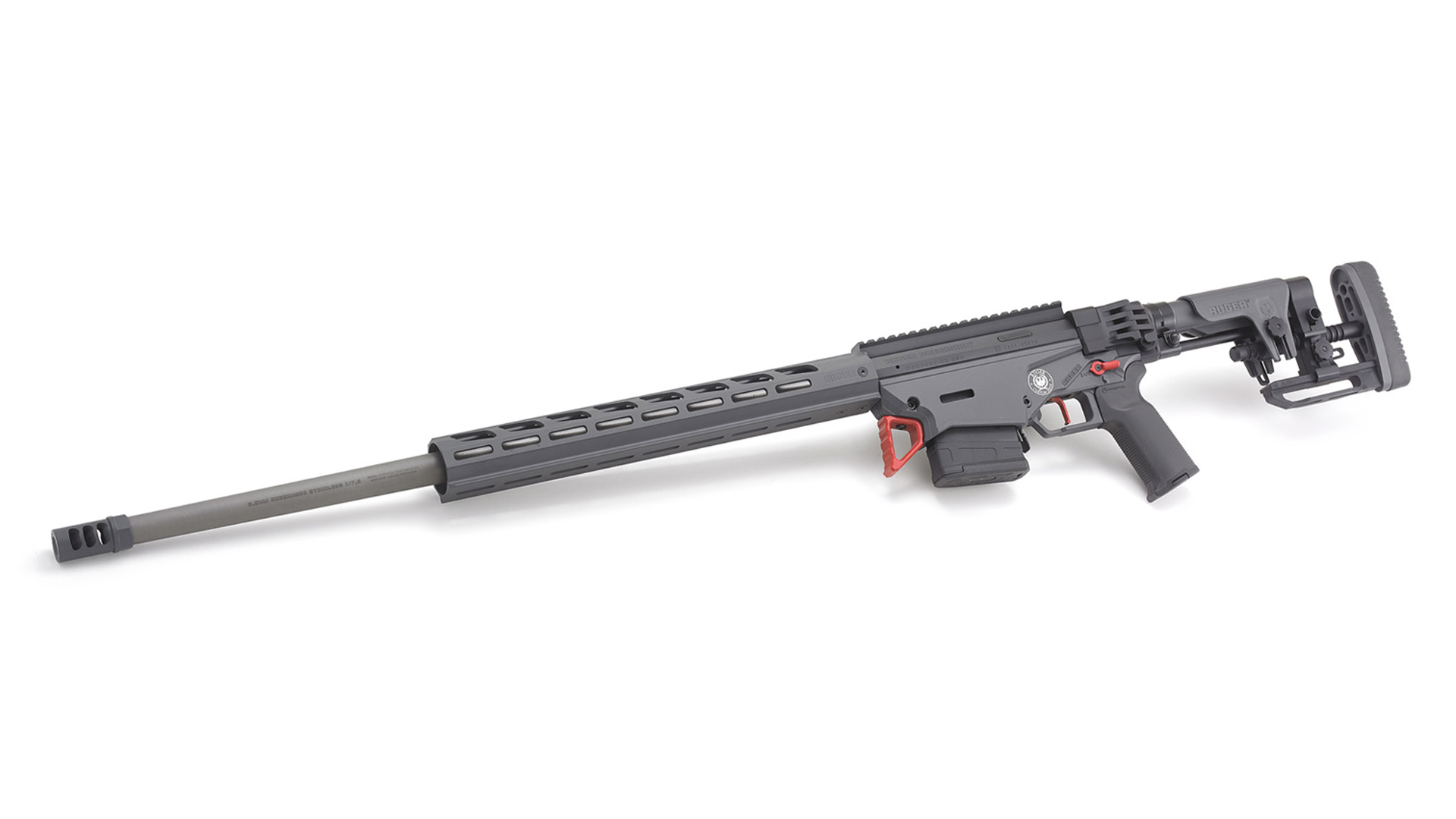 The Ruger Precision MSR folding stock is adjustable for length of pull and comb height. Length of pull adjustment range is 12 to 15.5 inches. In addition, the Sorbothane cheek pad will provide a stable cheek-to-stock weld.
As mentioned, the Ruger Custom Shop Precision Rifle in 6.5 mm Creedmoor has an MSRP of $2,499. This model ships with two Magpul PMAG 10-round magazines. Learn more at ruger.com.