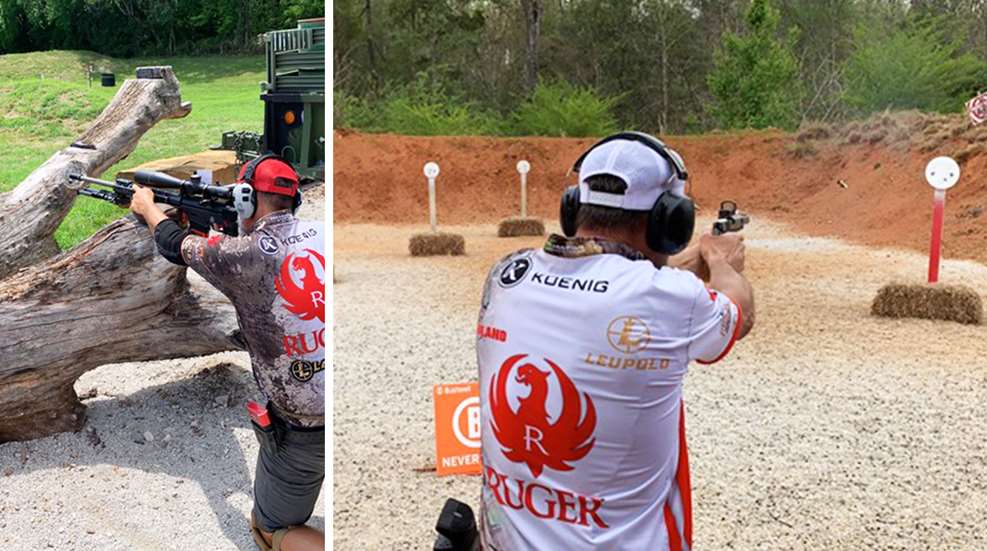 Doug Koenig will be the match director at one of the most anticipated action shooting competitions this year—the U.S. Steel Nationals.
The Team Ruger and Leupold pro shooter, 19-time Bianchi Cup winner, 2016 NRA World Shooting Champion and TV show host lobbied for the job of match director at the 2022 U.S. Steel National Championships, which will be held October 20-23 at Volusia County Gun Club in New Smyrna Beach, Florida.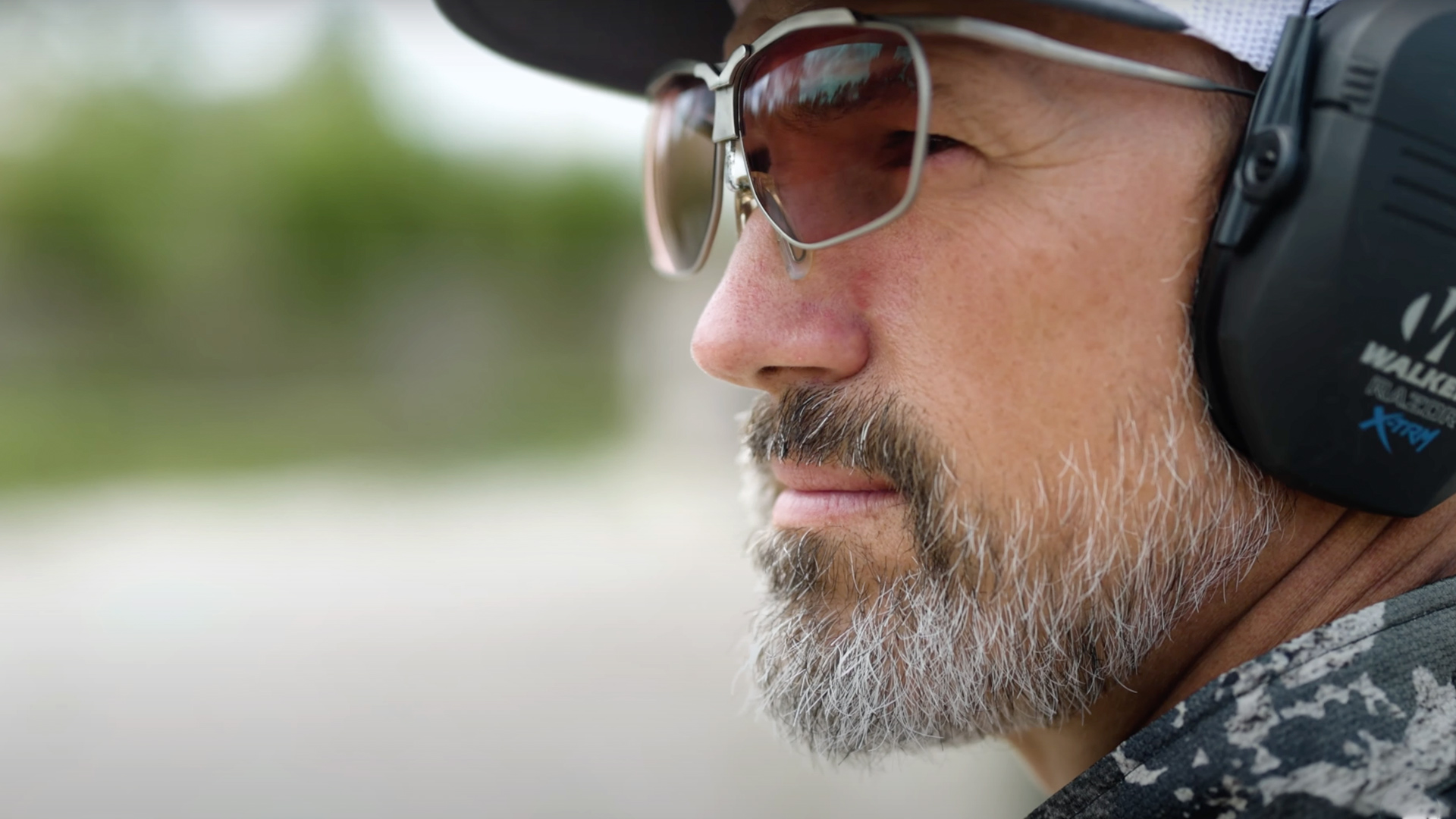 Koenig called it "an incredible honor" after learning that he would be match director and have the opportunity to bring the USPSA-sanctioned competition back to Florida, the state where the U.S. Steel Nationals began. He recently relocated to the Sunshine State from his Pennsylvania home.
After its start back in 2007, the U.S. Steel Nationals quickly gained a reputation as a top-tier shooting tournament. The last occurrence of the match was in 2019 at the South River Gun Club in Covington, Georgia. When covid struck, the 2020 U.S. Steel National Championships were canceled, with the competition also suffering the same fate last year. "Prior to covid, this match was one of the biggest steel matches in the United States," said Koenig.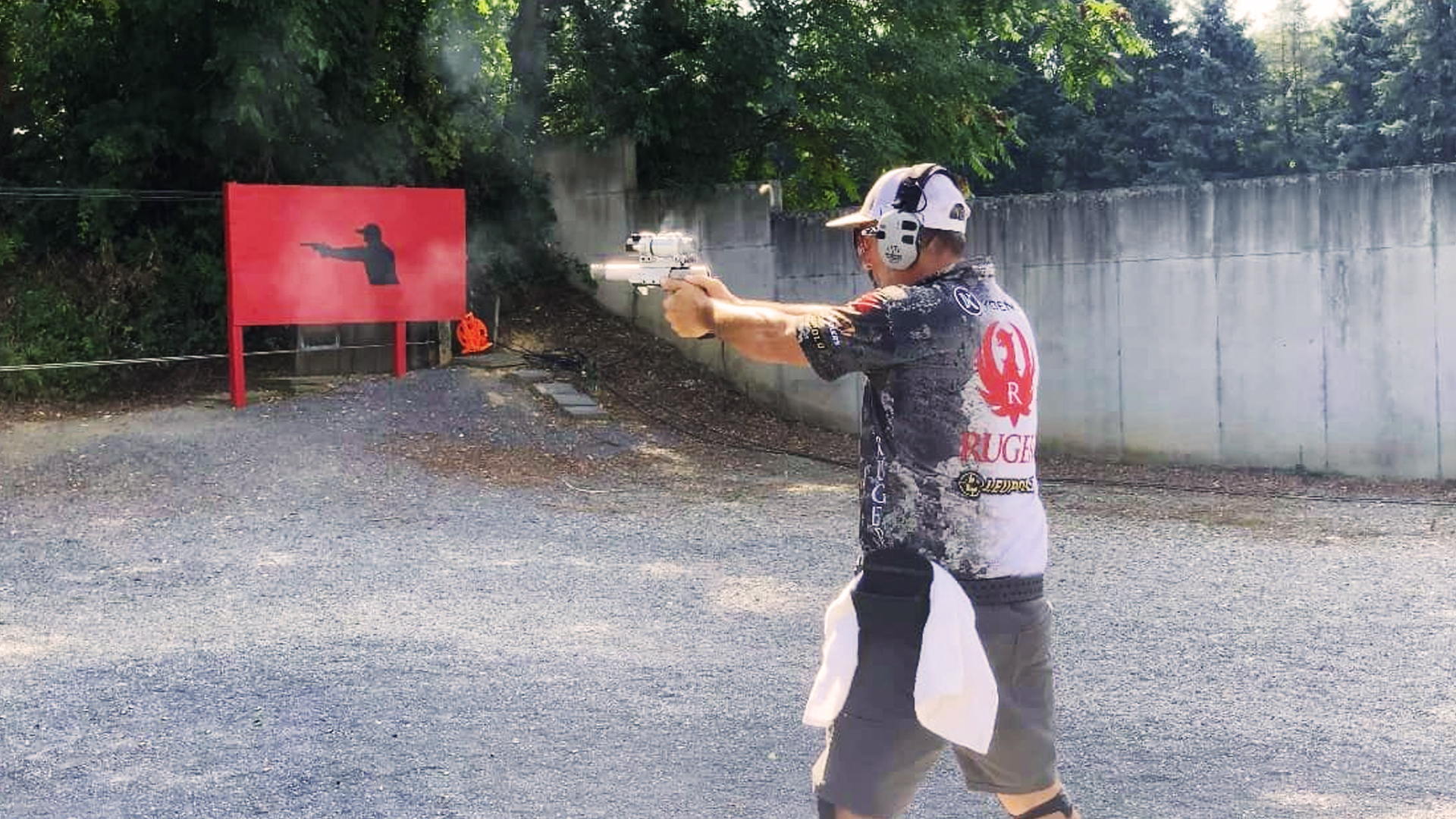 Interested in rekindling the match, he reached out to Jason Koon of Atlanta Arms, who owns the U.S. Steel Nationals, also relaying the fact that returning to Volusia County Gun Club would be ideal, since the venue currently runs at least two Steel Challenge matches a week. "I wanted to see if Jason Koon would let me bring this competition back to its former glory," said Koenig. "He basically licensed it to me to administer this year. I'm excited to run it."
As you can probably imagine, having the Doug Koenig name attached to the U.S. Steel Nationals has resulted in plenty of sponsorship attention, with "strong industry support right out of the gate." The list of sponsors this year includes Ruger, Leupold, Hornady, Trijicon, Real Avid, Volquartsen, NSSF, Walker's and SIG Sauer.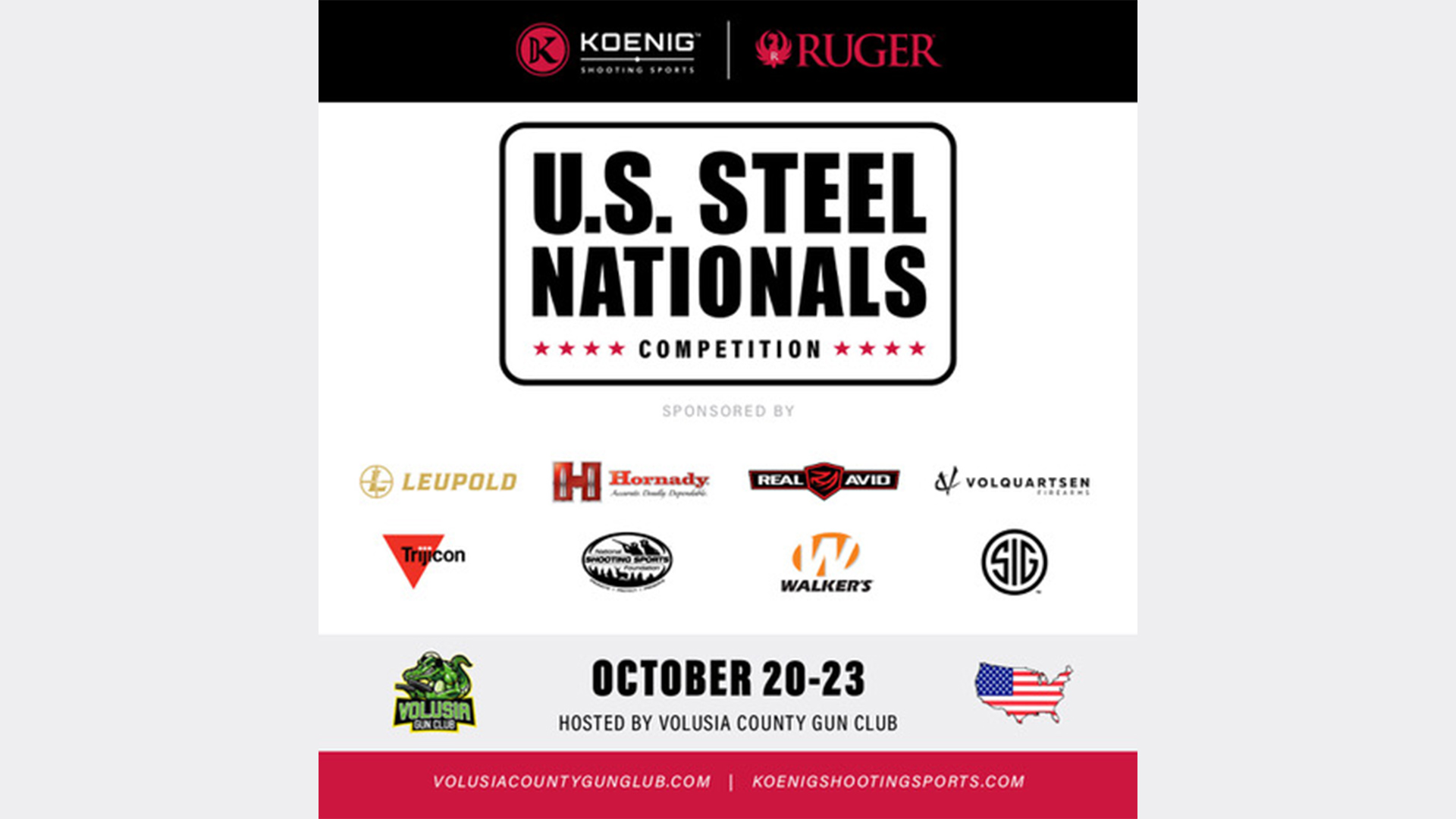 Competitive Shooter and Match Director
As a competitor, not much has slowed down Koenig in recent years. In addition to capturing another Bianchi Cup victory in 2021, plus multiple regional and state action pistol titles, he's posted a slew of Precision Rifle Series Production division wins and top 10 finishes at matches around the country, including the Production national title at the 2021 PRS Pro Series Finale at the NRA Whittington Center in Raton, New Mexico. Most recently, Koenig landed atop the Production division leaderboard at the 2022 RCBS PRS Rumble in August at the GA Precision facility in Pleasant Hill, Missouri.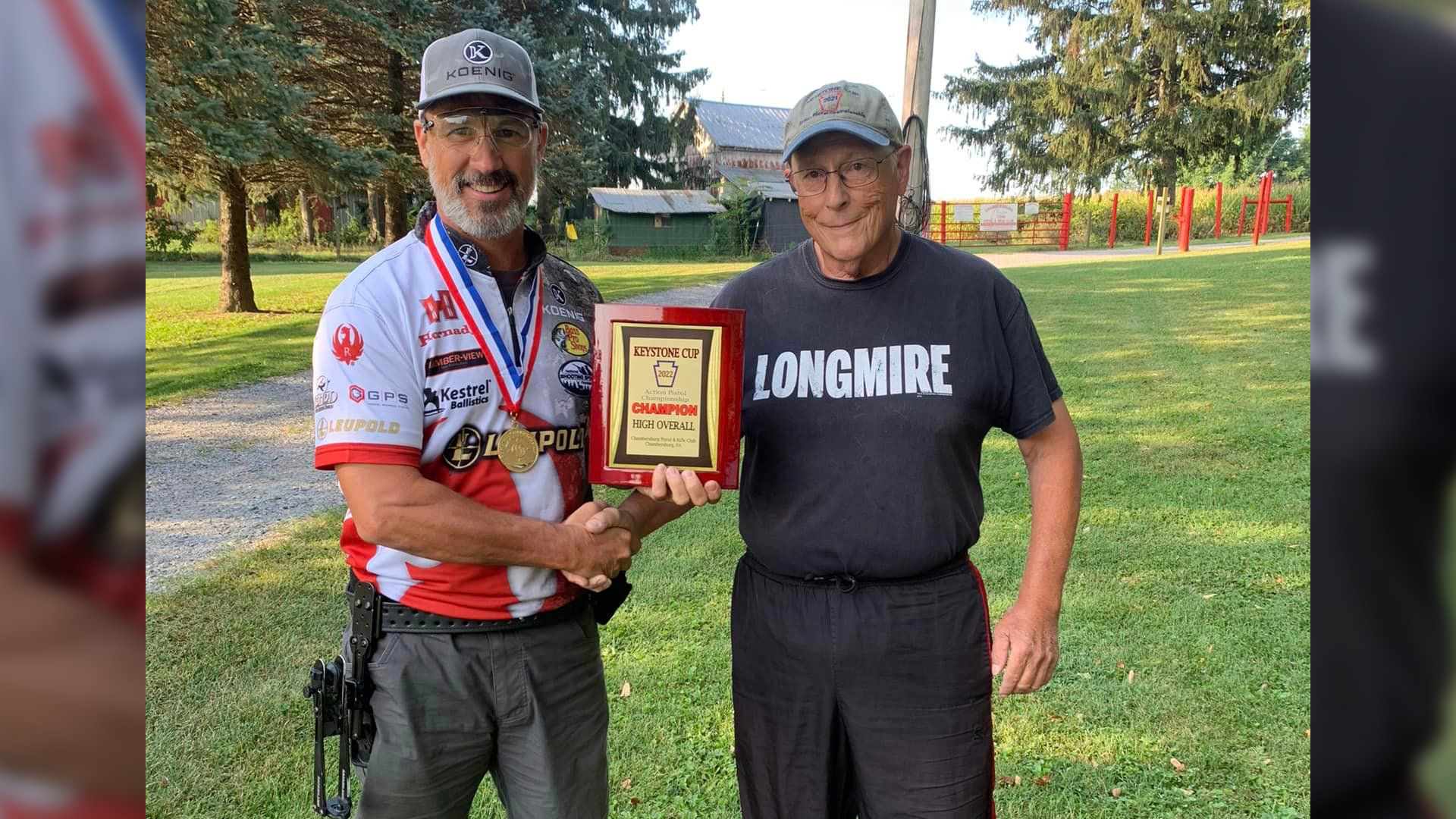 When he's not competing at large matches, he's gaining experience running them. From 2016 to 2019, Koenig worked as the competition director and showrunner for the resurrected Sportsman's Team Challenge. Additionally, under his leadership, the Koenig-Ruger Precision Rifle Competition—a two-day-long Armageddon Gear Cup points qualifier now in its second year—has become a big success. There were 144 shooters that registered for the 2022 Koenig-Ruger PRC in April at the Cameo Shooting Complex in Grand Junction, Colorado, a match featuring 18 stages spread out across more than three miles of rugged terrain.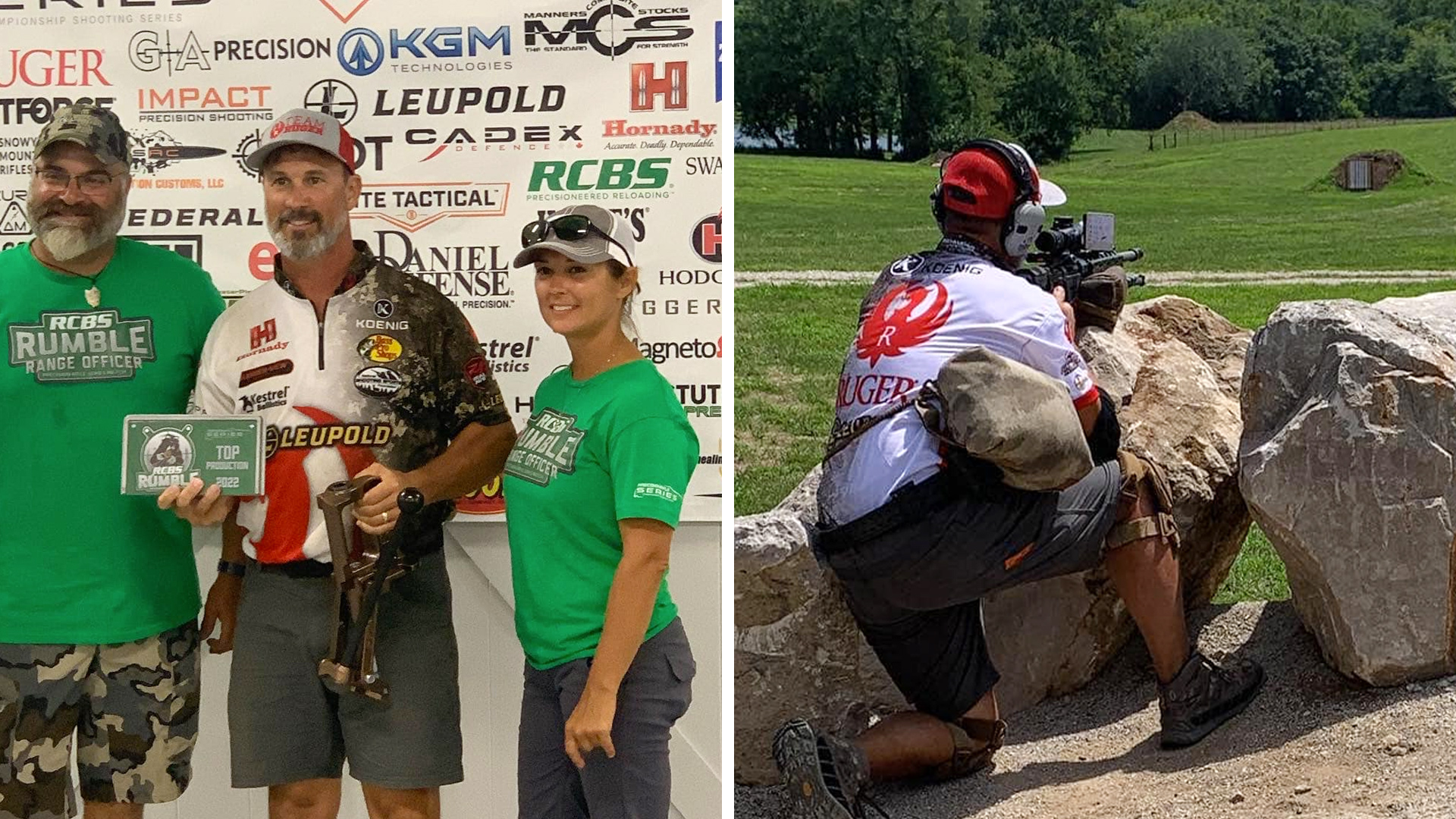 After dedicating more than 30 years to the shooting sports, he brings significant professional leadership experience, as well as a deep understanding of match operations, to any competition that he's a part of. There aren't many other dual-hatted match officials out there sporting credentials like Doug Koenig.
"For me, it's part of the evolution after being a competitive shooter and doing it for a living for many years. As I'm still doing that, I want to give back and make sure these matches continue and help grow the shooting sports," explained Koenig. "If I can help out with my brand and my name, and reach out to my contacts in the industry—if that network can bring support to competitive shooters—I'm happy to do it."
At least one pro shooter is elated that Koenig landed the U.S. Steel Nationals match director gig. Max Michel, a nine-time U.S. National Steel Champion, on Facebook said, "I'm excited to hear he's bringing it back down to Florida. I haven't shot Steel Challenge in a few years but I will definitely be there to support him and this event."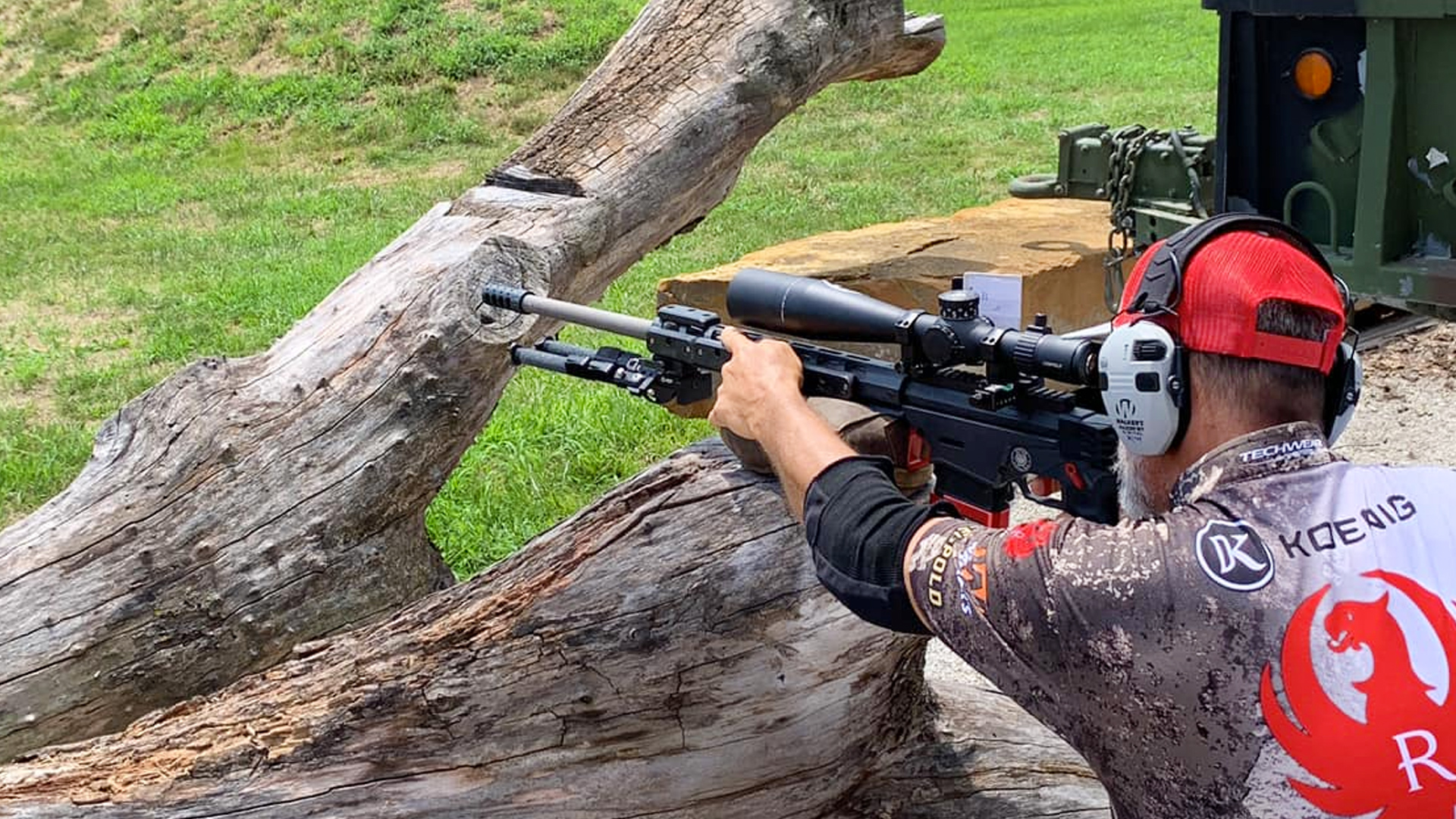 2022 U.S. Steel Nationals
Here are some things shooters should know about the U.S. Steel Nationals before heading to Florida's Volusia County Gun Club next month.
Divided into the familiar divisions such as Open, Carry Optics, Production, etc., competitors at this USPSA and DNROI-approved match will face eight stages and a 195-round count. Competitors will also be separated by the type of gun they are shooting: rimfire and (or) centerfire.
Depending on the number of entries, there will likely be eight stages for the rimfire competitors, along with eight centerfire stages that staff will keep separate the best they can. "That way, the rimfire folks can have quieter conditions, and the centerfire guys will get some space, too," said Koenig. "The noise can sometimes be a big deal for rimfire shooters, especially when they are drawing their gun from the holster. The need to wait because of loud gunfire can also delay the match." Accommodations for .22 Long Rifle shooters don't end there—to better hear rimfire impacts, he emphasized that Range Officers with trained ears will be assigned to the .22 LR stages.
There will also be eight practice bays set up, where shooters can practice prior to the competition on Monday, Tuesday and Wednesday, as well as for use during match days. Competitors can shoot up to seven guns, with each entry priced at $100.
When it comes to matches, competitive shooters generally want well-run, organized events with great awards. Koenig hopes to expand the prize table with more payout money at next year's U.S. Steel Nationals. No stranger to success, count on him to deliver in his new role as match director.
To learn more and to register for this year's U.S. Steel National Championships, go to the Practiscore and Volusia County Gun Club websites. For the latest from Doug Koenig, visit koenigshootingsports.com and his Facebook page.