by
posted on March 16, 2023
Support NRA Shooting Sports USA
DONATE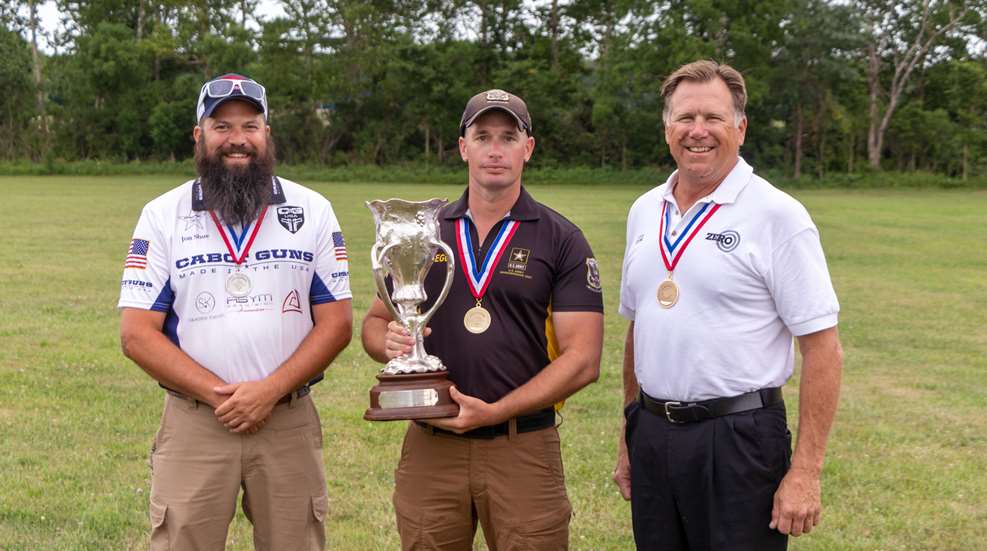 Online registration for the 2023 NRA National Matches at Camp Atterbury is open now at the NRA Competitive Shooting web portal.
The 2023 NRA National Matches at Camp Atterbury—including the Precision Pistol, Smallbore Rifle and High Power Rifle National Championships—are set to begin July 8 and conclude August 6.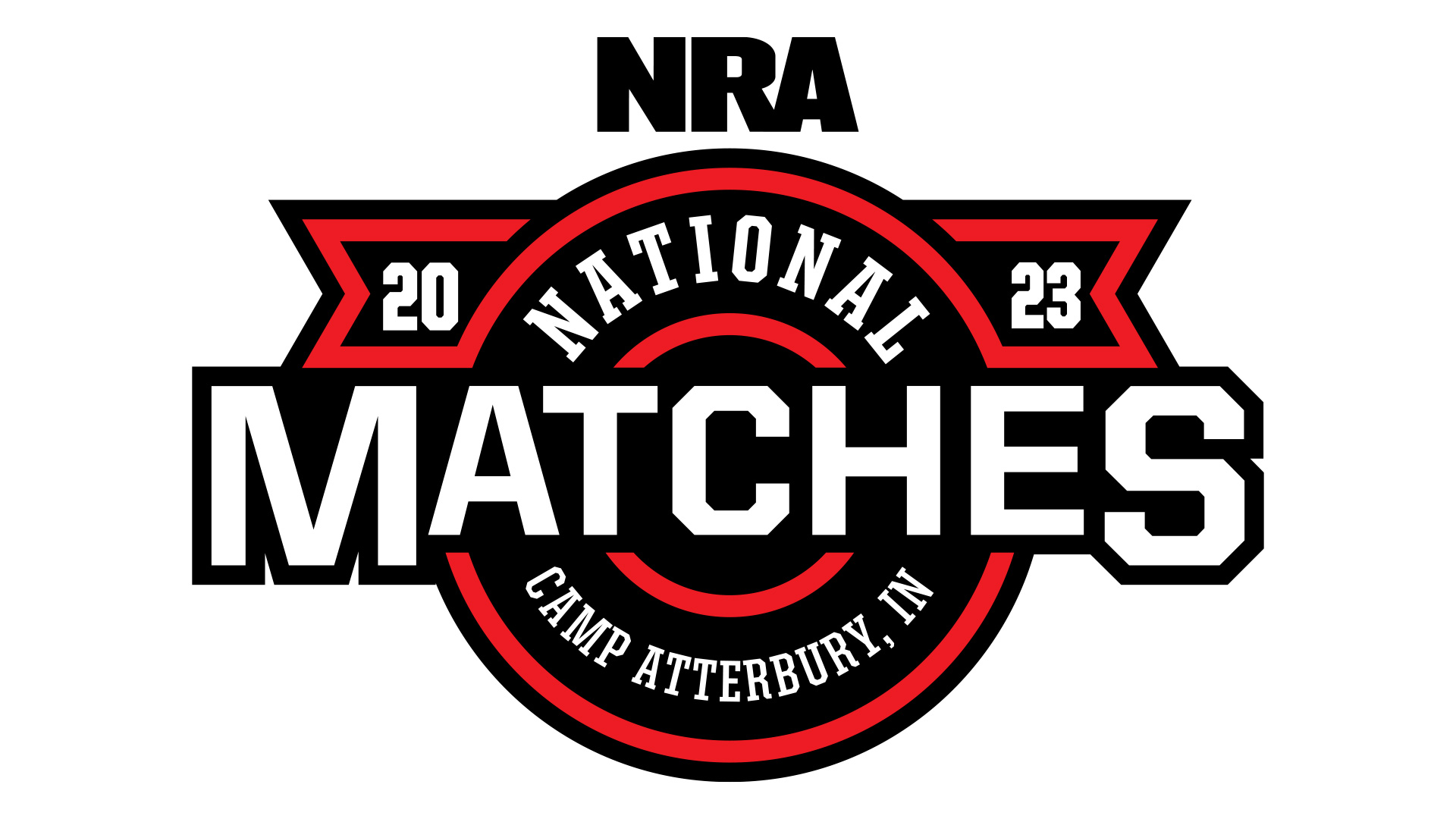 Below is a schedule breakdown for all the festivities at Camp Atterbury this summer.
2023 NRA NATIONAL MATCHES
Camp Atterbury, Indiana
July 8-August 6
High Power
OTC, July 8-15
Mid-Range, July 16-21
Long-Range, July 23-28
Pistol
Precision Pistol, July 18-22
Smallbore
3-Position, July 25-29
Prone, July 30-August 6
You can see the most up-to-date calendar below. (The calendar is current as of Thursday, March 16, 2023.)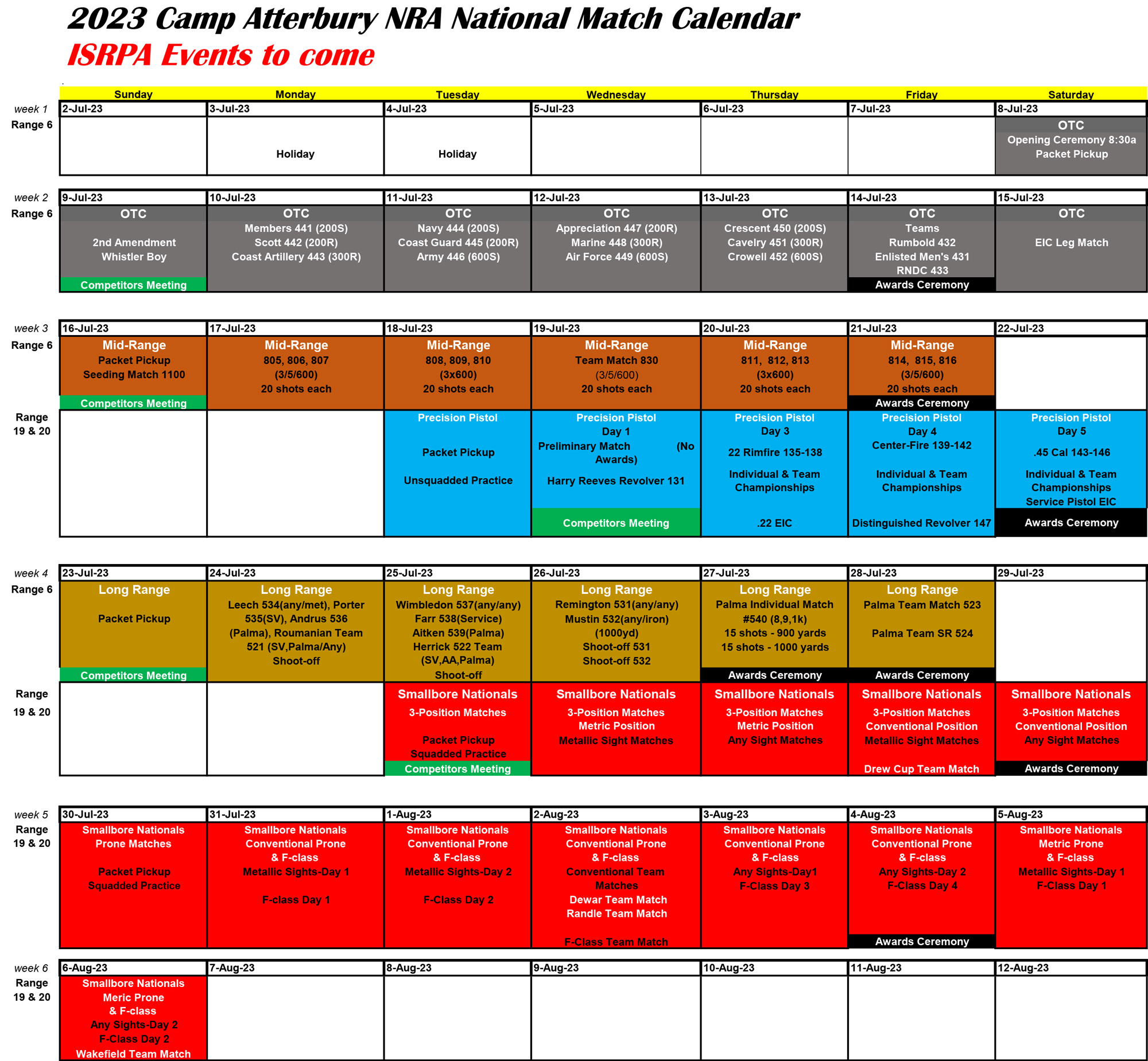 Additionally, due to popular demand, the NRA has brought back pre-order shirts. The shirts will be available during registration for those that can get them in early.
Camp Atterbury is a National Guard training facility located in Edinburgh, Indiana, which is about 37 miles south of Indianapolis.
Last summer for the second year-in-a-row, Indiana First Lady Janet Holcomb had the honor of firing the ceremonial first shot to kick off the 2022 NRA National Matches at Camp Atterbury. She was shooting an AR-15 with a Compass Lake upper, Geissele trigger and Nightforce optic.
Last year also marked the first time the NRA National High Power Championships were fired on electronic targets. Range Six at Camp Atterbury was outfitted with 30 Silver Mountain Targets Solo e-target systems, along with 10 more in reserve.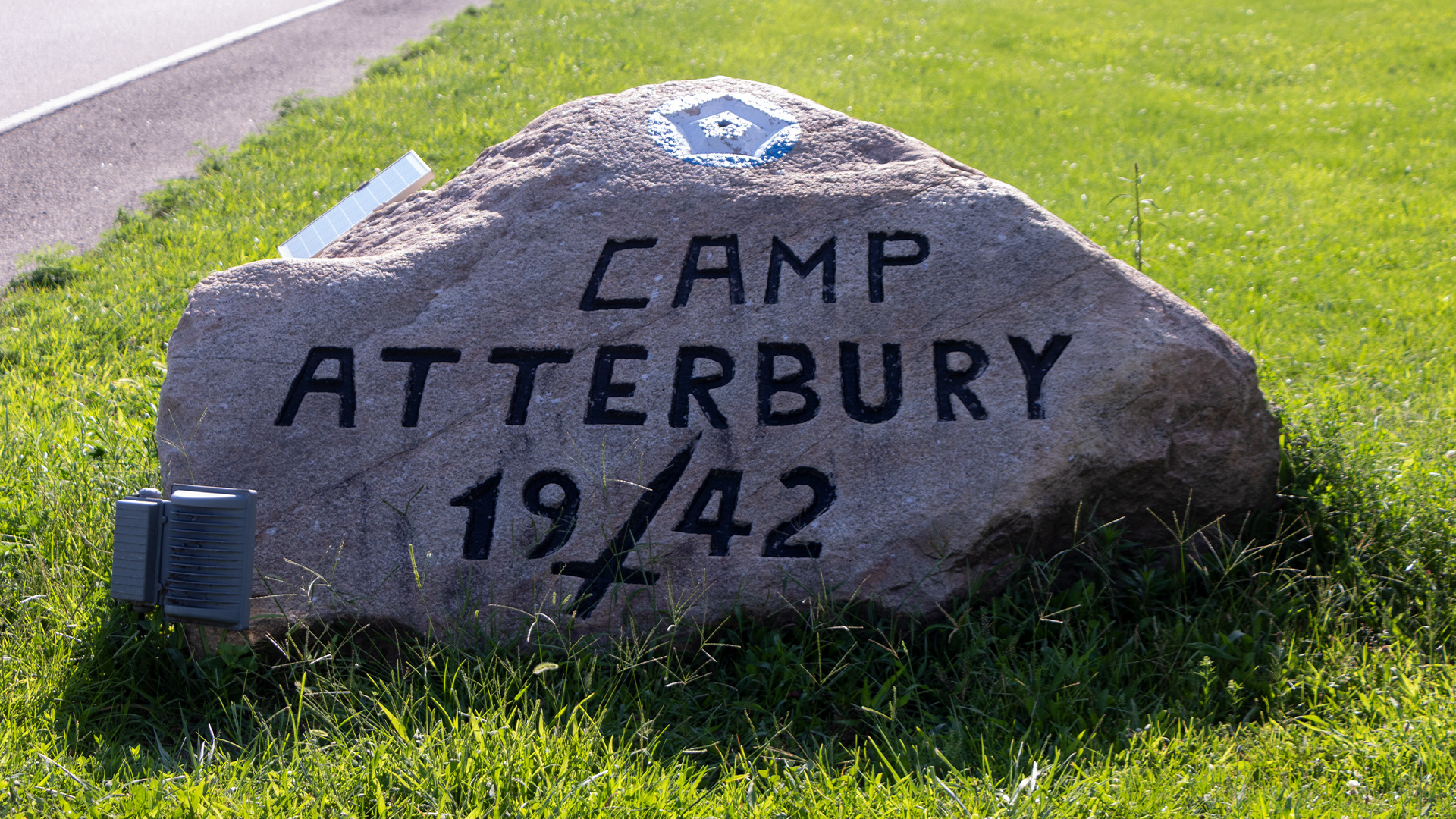 To view the program for the 2023 NRA National Matches at Camp Atterbury and to register, go to competitions.nra.org/competitions/nra-national-matches.