Florida State Precision Pistol Championships
Gateway Rifle and Pistol Club
Jacksonville, Fla.
October 16
38 competitors
Submitted by Ted Carter
The 2021 Florida State Precision Pistol Championships were fired at Gateway Rifle and Pistol Club, Jacksonville, Fla., on a beautiful October weekend. Thirty-eight shooters traveled from seven states to compete in a great two-day event. Nestor Pena was the match winner, High Service category winner and was awarded the Florida Sport Shooting Association trophy as State Precision Pistol Champion. (See Nestor Pena pictured at the top of this article.)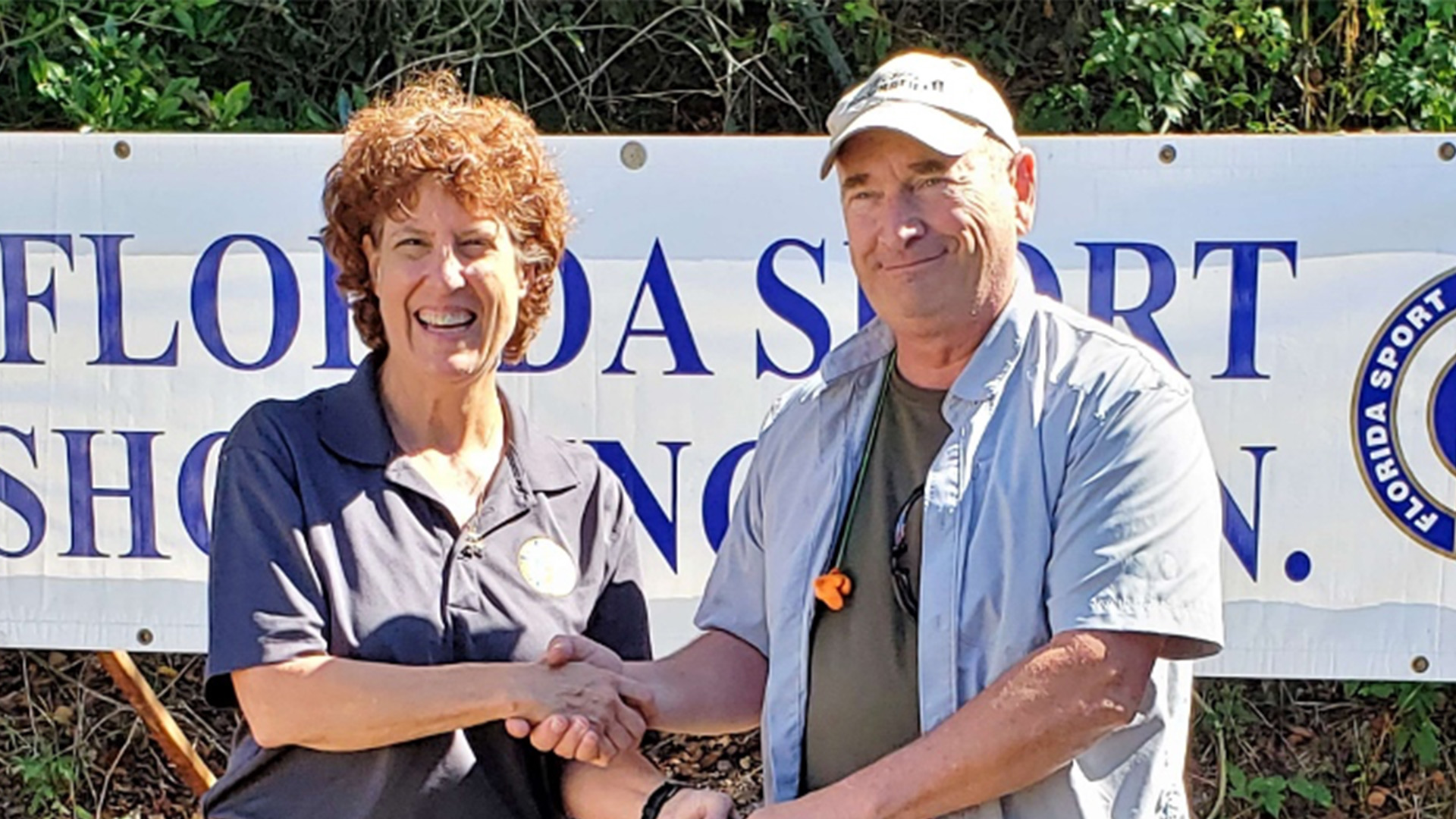 Match runner-up was Daniel Kupar, who had a second-place score that was only one X behind Pena. Third place overall went to Randy Erickson. Seth Innes was the Master Class winner, followed by Chris Liming who won the Expert Class, and Todd Demi who took the combined Sharpshooter and Marksman Class.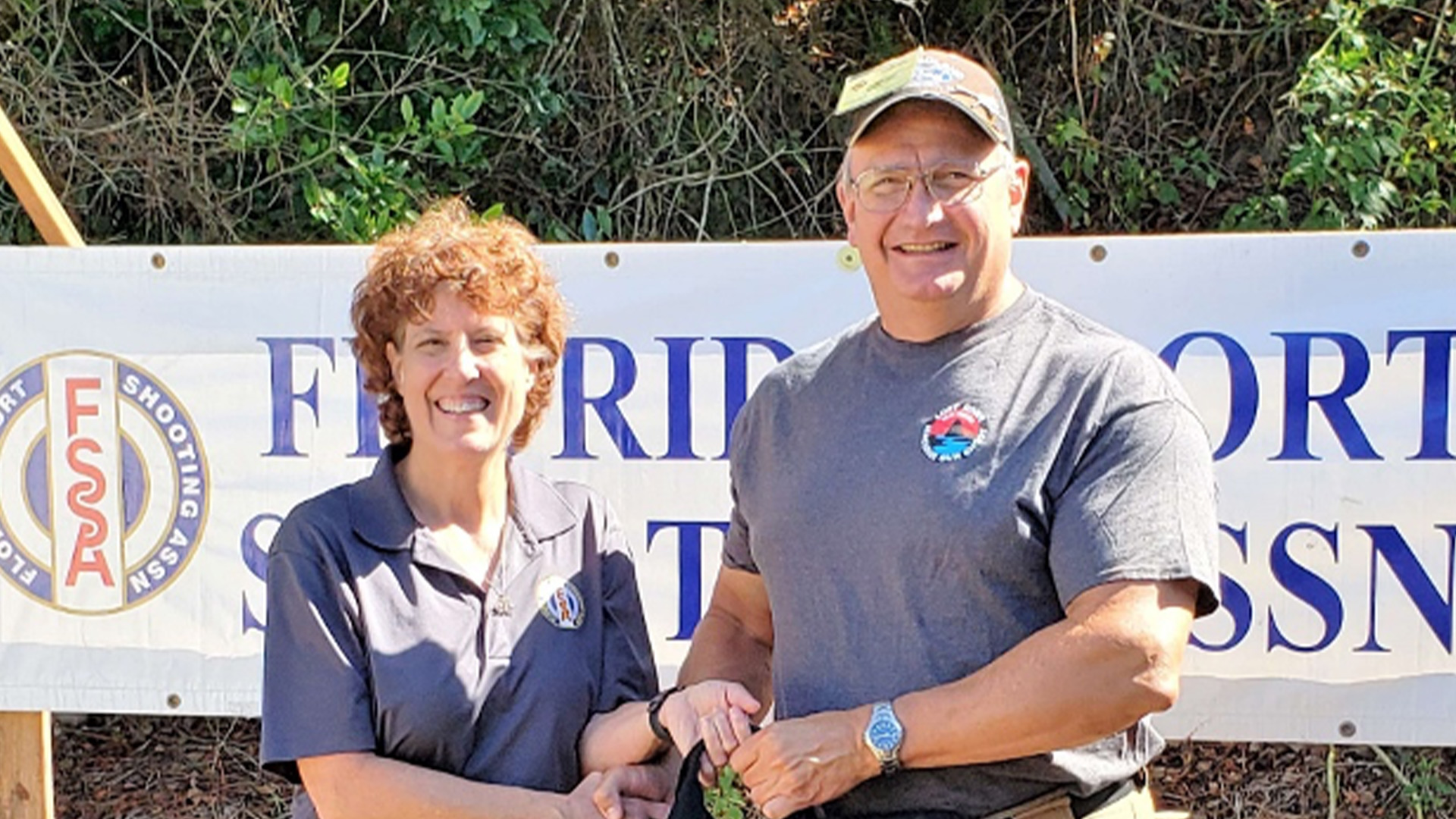 As for the category awards, James Fleming was the top Grand Senior shooter. Kelvin Alleyne was the Metallic division winner, with Chris Liming winning the High Police category. Jill Knerr was the High Women category winner, and Abbie Leverett was the .22-Cal. Only Aggregate winner and High Junior. In the Distinguished Revolver Match, Seth Innes was the winner, with Tom Reardon taking high non-distinguished competitor honors, earning the bronze and six points toward his distinguished title.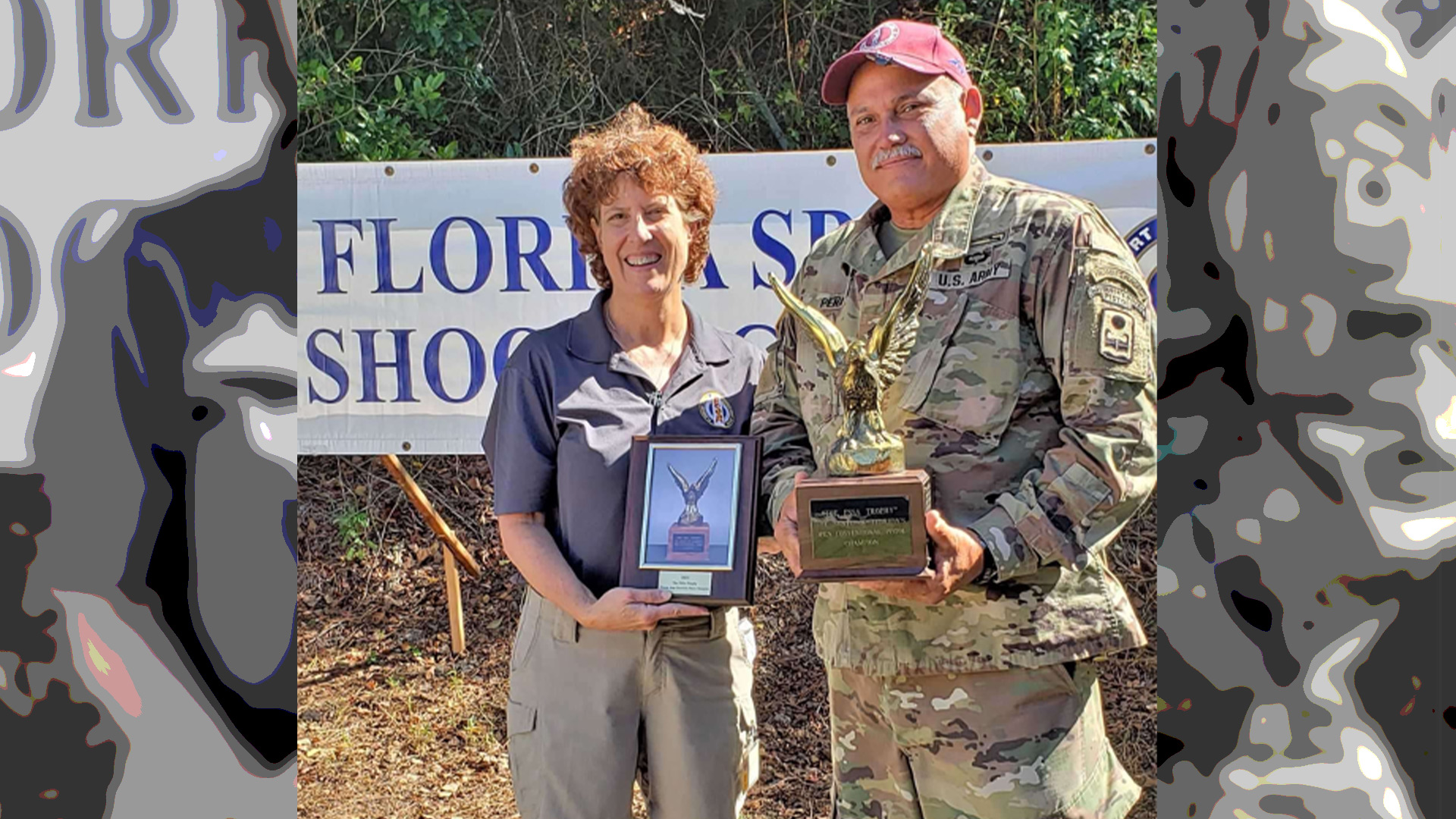 Photo: Florida Sport Shooting Association Pistol Director Sue Carter presenting the State Champion Trophy to Nestor Pena.
---
Read more:
Results: 2021 Dixie NRA Regional Pistol Championship