The 2022 IPSC Pan-American Handgun Championship was held at the Universal Shooting Academy in Frostproof, Fla., from September 11-21. There were 749 competitors from around the world that gathered to test their skills across 24 challenging stages in a grueling environment. After a two-day pre-match, the main match began with an opening ceremony at the Westgate River Ranch Resort and Casino. While the weather prevented the formal Parade of Nations, it did not dampen the competitors' spirits and camaraderie at the bar, nor did it dissuade the great rodeo performance that night.
Over the next four days of the main match,the rest of the U.S. competitors and myself had a unique experience competing in a Level IV IPSC match. My squad had competitors from Paraguay, Mexico, Argentina, Ecuador and Peru—and we picked up some guy named J.J. Racaza on the third day of competition. I knew what I was getting into as USPSA President and IPSC Regional Director, but dragging J.J. away from his adoring fans to make sure he was in the right place at the right time was a new challenge.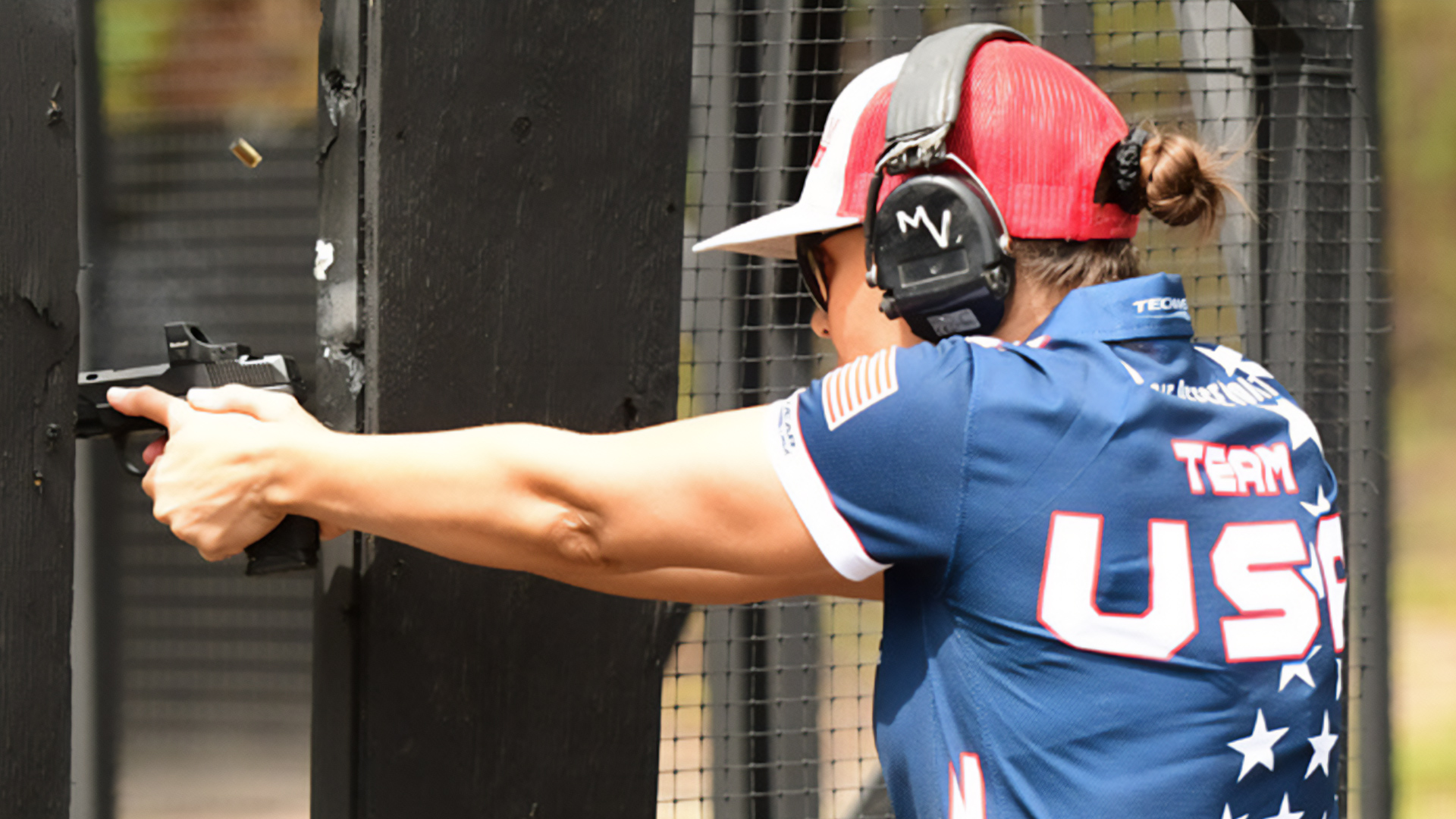 When all was said and done, the U.S. competitors performed well. In Open division, Christian Sailer took home the victory with Chris Tilley in second, John Vlieger fifth, Aaron Eddins eighth and Tom Castro 10th. The Ladies Open World Shoot Team of Jessie Harrison, Sloan Sanders, Janet Tsui and Meghan Smiley took first to fourth, Gil Elnatan placed second and Bob Young took fifth Open Super Senior, and in Open Senior, Leighton Oosthuisen, Joe Draghi, Jaime Craig, Jay Hirshberg and Roy Stedman took the fourth through eighth places, respectively.
In Standard division, Gorka Ibanez placed third, John Browning fourth, Shane Coley fifth, James Ramos eighth and Ron "Dragon" Brown placed 10th. Becky Yackley took home the Ladies' Standard victory and Ron Brown the Standard Senior category win.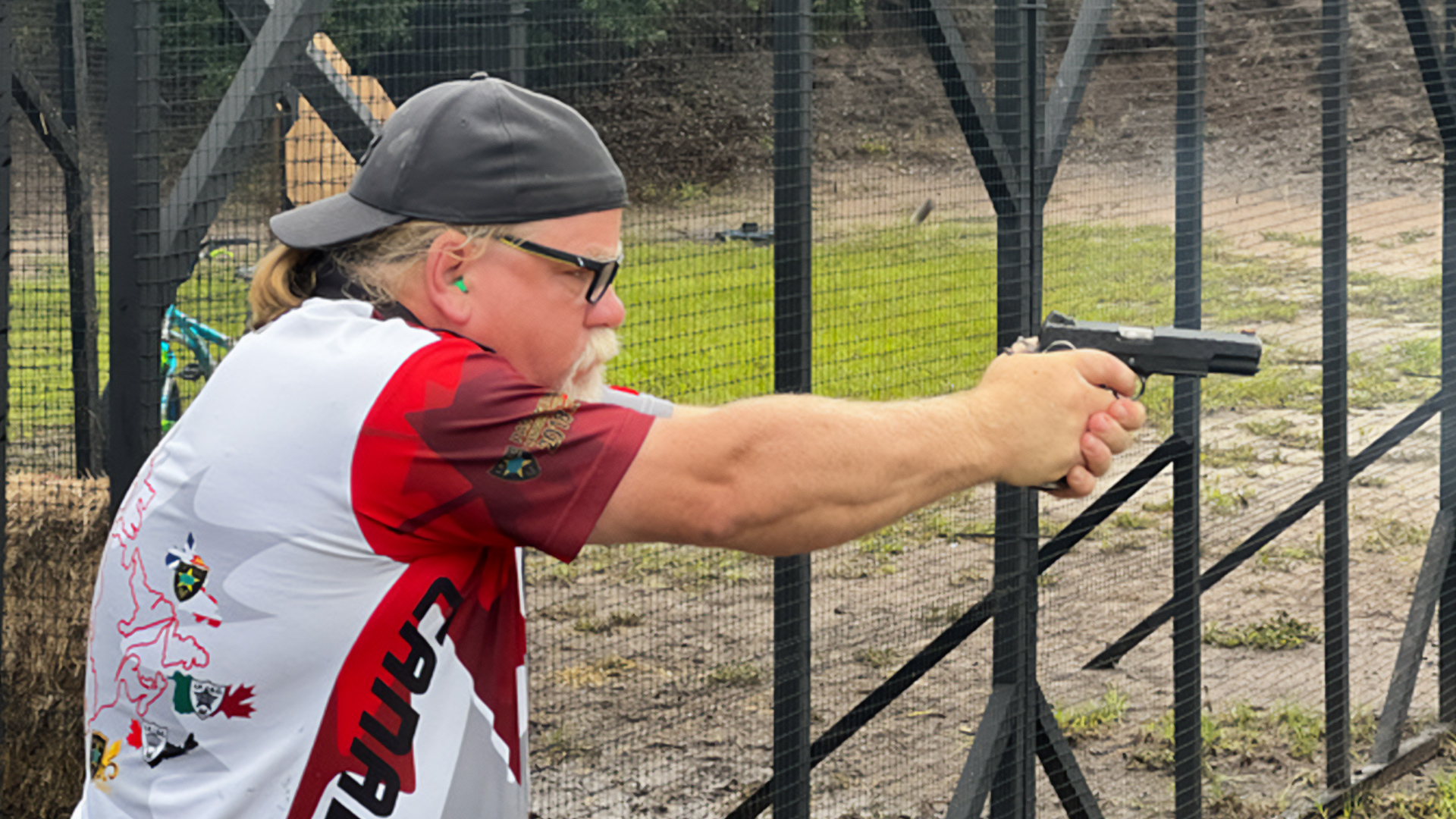 In Production division, the U.S. performed very well, taking six of the top 10 positions, led by Jacob Hetherington with the division win, followed by Sal Luna in second, Mason Lane in fifth, Casey Reed seventh, Stephen Lutman eighth and Matthew Nash 10th. Joyce Hernandez was fourth Lady, and Joanna Wilson 10th.
John Koppi placed fifth in Revolver division and first Super Senior, while Liming Qu placed fifth in Classic division.
In Production Optics, J.J. Racaza took the victory, with Sonny Morton fourth, David Murphy eighth and Justine Williams 10th. Devin Degray placed first in the Production Optics Junior category, with Justine and Jalise Williams, Kaylee Lane and Maggie Reese Voigt earning first, second, third and seventh in the Ladies category. Martin Reyna placed first in the Super Junior category, Frank Garcia placed fourth in Senior Category, and Rick VanBlaricum seventh and Fred Lipe ninth Super Senior.
Finishing up with the Production Optics Light division, Nils Jonasson dominated with the division win, followed by Joon Kim in third and Matt Hopkins in sixth. Alfredo Jose Gonzalez placed third in the Senior category.
Thank you to Frank Garcia and the entire Universal Shooting Academy staff who produced a great match experience. Special thanks as well to Polk County Tourism and Sports Marketing for supporting the match—you have always been a proud supporter of the practical shooting sports. Finally, thank you to Jose Carlos Belino and USPSA's very own Mike Carraher for serving as the match Range Masters, and the IROA staff who traveled from far and wide to work the match.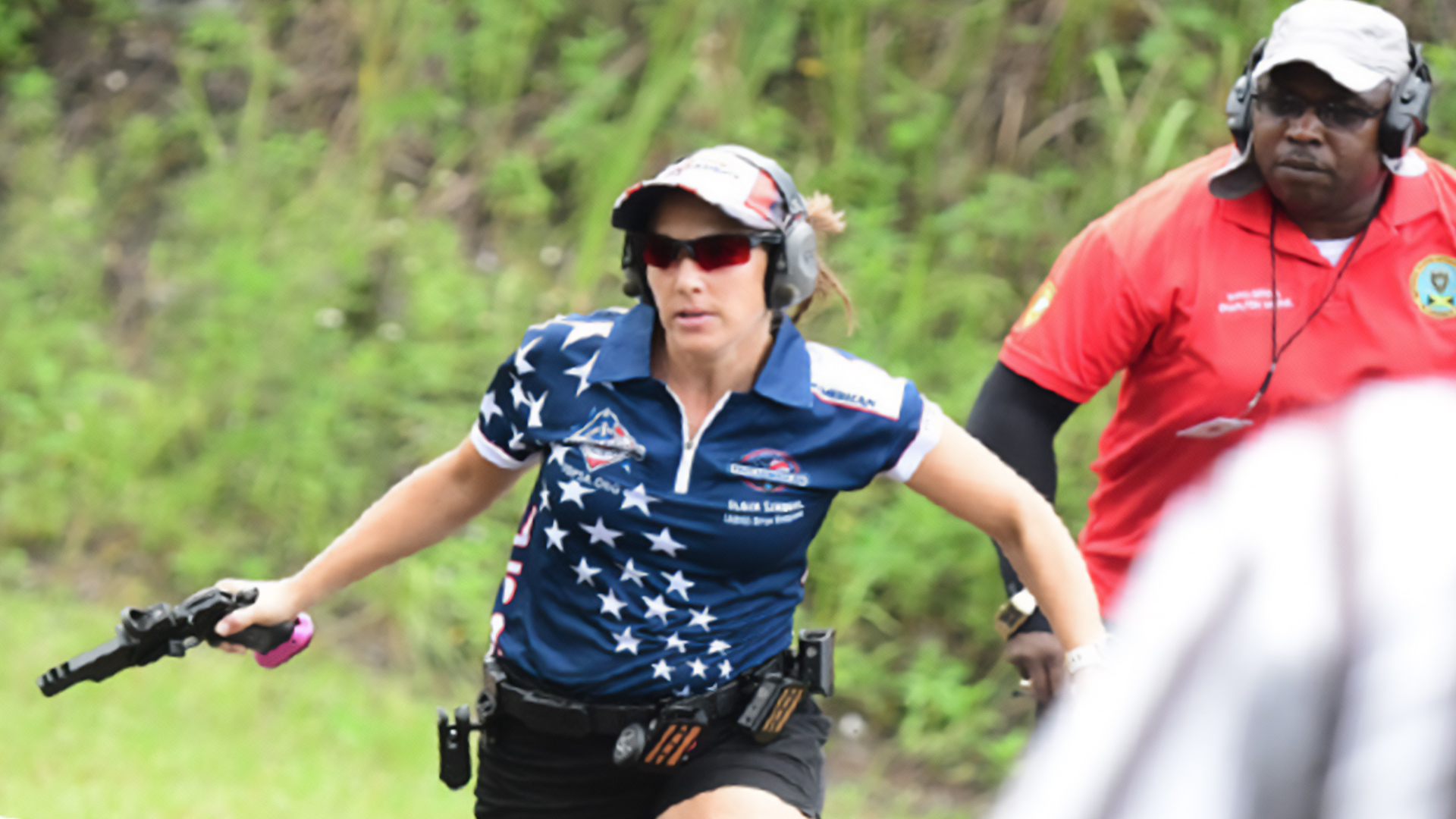 U.S. TEAM WINNERS—2022 IPSC PAN-AMERICAN HANDGUN CHAMPIONSHIP
As a Level IV IPSC match also has a division team category element, the US teams performed admirably here as well, taking gold in the following divisions:
Men's Open: Christian Sailer, Chris Tilley, John Vlieger and Christopher Oosthuisen
Men's Standard: John Browning, Shane Coley, James Ramos, Luke Faust
Men's Production: Jacob Hetherington, Sal Luna, Mason Lane, Matthew Nash
Men's Senior Production Optics: Frank Garcia, Joe Procopio, Rick VanBlaricum, Fred Lipe
Ladies' Production Optics: Justine and Jalise Williams, Kaylee Lane, Maggie Reese Voigt
Additionally, the Men's Production Optics team of David Murphy, Luigi Li, Devin Degray and Patrick Free took silver in the teams competition.
Article from the November/December 2022 issue of USPSA's magazine.