If you shot the recent 2020 USPSA Multi-Gun National Championship, you may have noticed one of the Butler Creek ASAP electronic magazine loaders ($199.95, butlercreek.com) set up at the pavilion at Universal Shooting Academy for competitors to load their AR magazines. You may even have received one of the Butler Creek ASAP loaders from the prize table. If you missed it, you missed a real treat. At a minimum, you missed having your rifle mags loaded for you while you wiped the sweat off, loaded pistol mags, talked to your friends or enjoyed a cold beverage. Here's a brief review of the product for you, as I have been testing one for some time.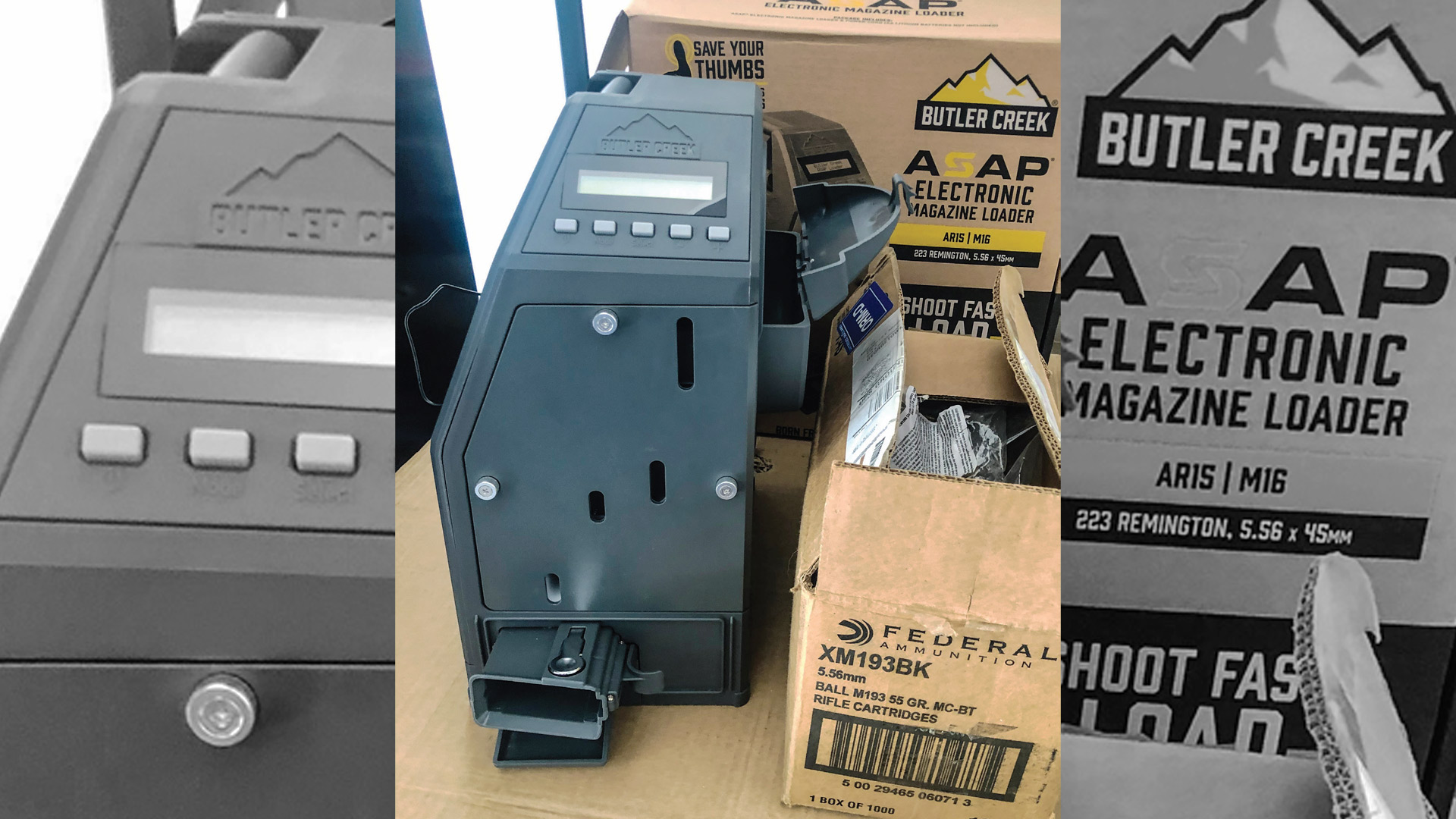 Let me say that this is not something that will fit in your range bag. I am still looking for the right place in my shop to park it among the reloading machines and bench vises. However, it does include two power options that make it handy both in the shop and field. If you have AC power at your range or in your vehicle, then simply plug it in. If not, then it can be powered with batteries (not included).
This device loads loose rounds into AR magazines, and allows the user to set the number of rounds. In my case, I load to 28, 38 and a variety of specialty lengths from 19 to 49. In testing, I used several types of magazines, including GI mags from various decades, Magpul PMAGs from various generations (20, 30, and 40 rounders) and Lancer L5AWM mags. I also used various types of ammunition, including Federal XM193, my reloads and Hornady Vmax (to test whether soft tipped ammo would work without damage to round or machine). In short, it fed every type of ammunition into every type of stick mag I had available without fail. I did not test it with the crew-served Magpul D60, as I already knew it wouldn't work because of the mechanics of the drum and the relief lever (and of course the disclaimer).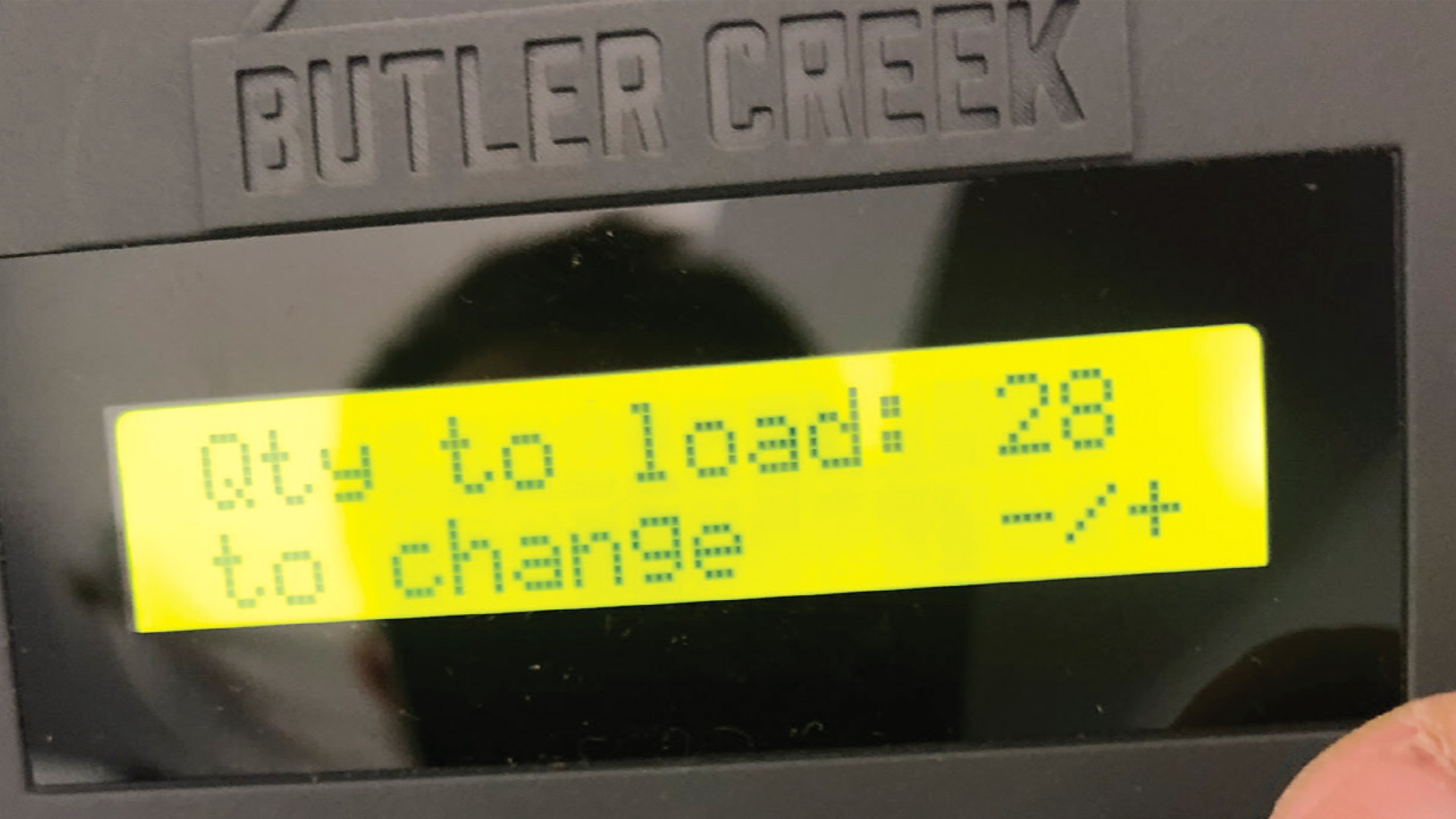 With reliability and accuracy out of the way, I moved directly to testing what we all live for—speed. I had to know which was faster—myself with a LULA Loader, or the ASAP. I've used both the MagLULA and the StripLULA for years for ARs, AKs and even PCC magazines. I figured best two of three would be a good test, and I accepted that I wouldn't be as smooth, but tried really hard to beat the machine at all costs even if I dropped a round or two. I beat it on the first attempt, but lost significantly on the second, only racing to beat it on the third. It may not be faster for a single magazine, but I'm certain it is faster for loading 10, 20, or 30 magazines. And, it allows for multitasking as long as you keep the hopper full.
At a minimum, the ASAP is cool. It works well, and removes the responsibility of counting rounds or downloading. I can easily see it as a must-have for anyone who shoots a lot of ARs, an armory, squad room, range house or individuals who value their time and thumbs.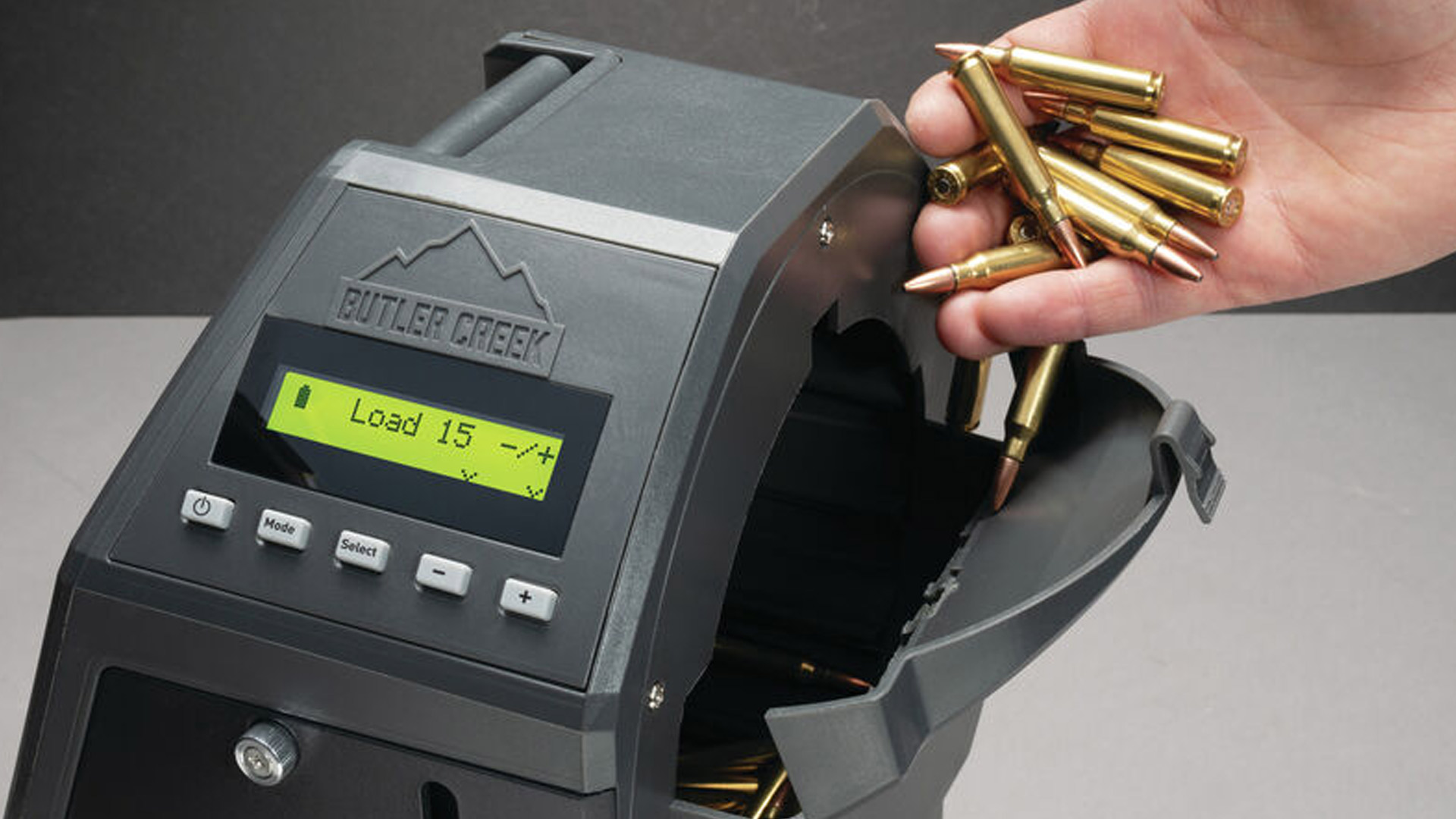 Article from the July/August 2020 issue of USPSA's FrontSight magazine.
---
See more: 
Top USPSA Production Handguns In 2019