Support NRA Shooting Sports USA
DONATE
Modern sporting rifles, such as AR-15s, are popular largely due their high modularity. Service rifle shooters fire iconic M16-style rifles, now with 4.5x scopes. These guns are typically equipped with match parts, aftermarket triggers and weighed down for less recoil and greater stability. Three-gun shooters prefer lighter guns for easier maneuverability while on the move, often employing muzzle brakes for faster target acquisition. Other competitive shooters prefer ARs with short barrels loaded with accessories. No matter the variation, an AR-15 is usually easy to identify.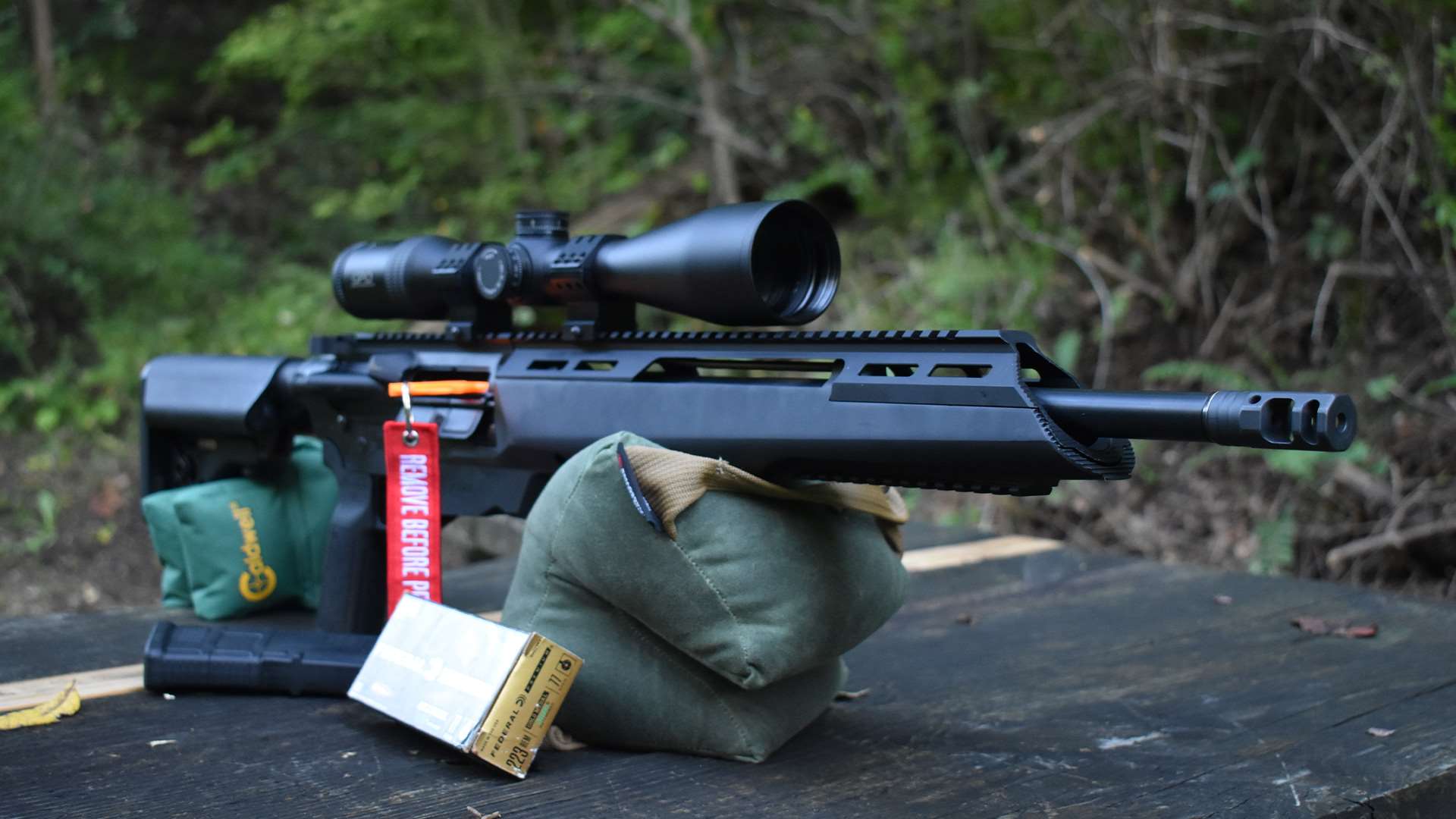 Springfield Armory's SAINT Edge ATC .223 isn't a traditional AR-15. While built in the AR style, it's actually a hybrid. The semiautomatic action and controls function the same, but the Accurized Tactical Chassis (ATC) gives the gun a distinctive look and a completely different method of takedown.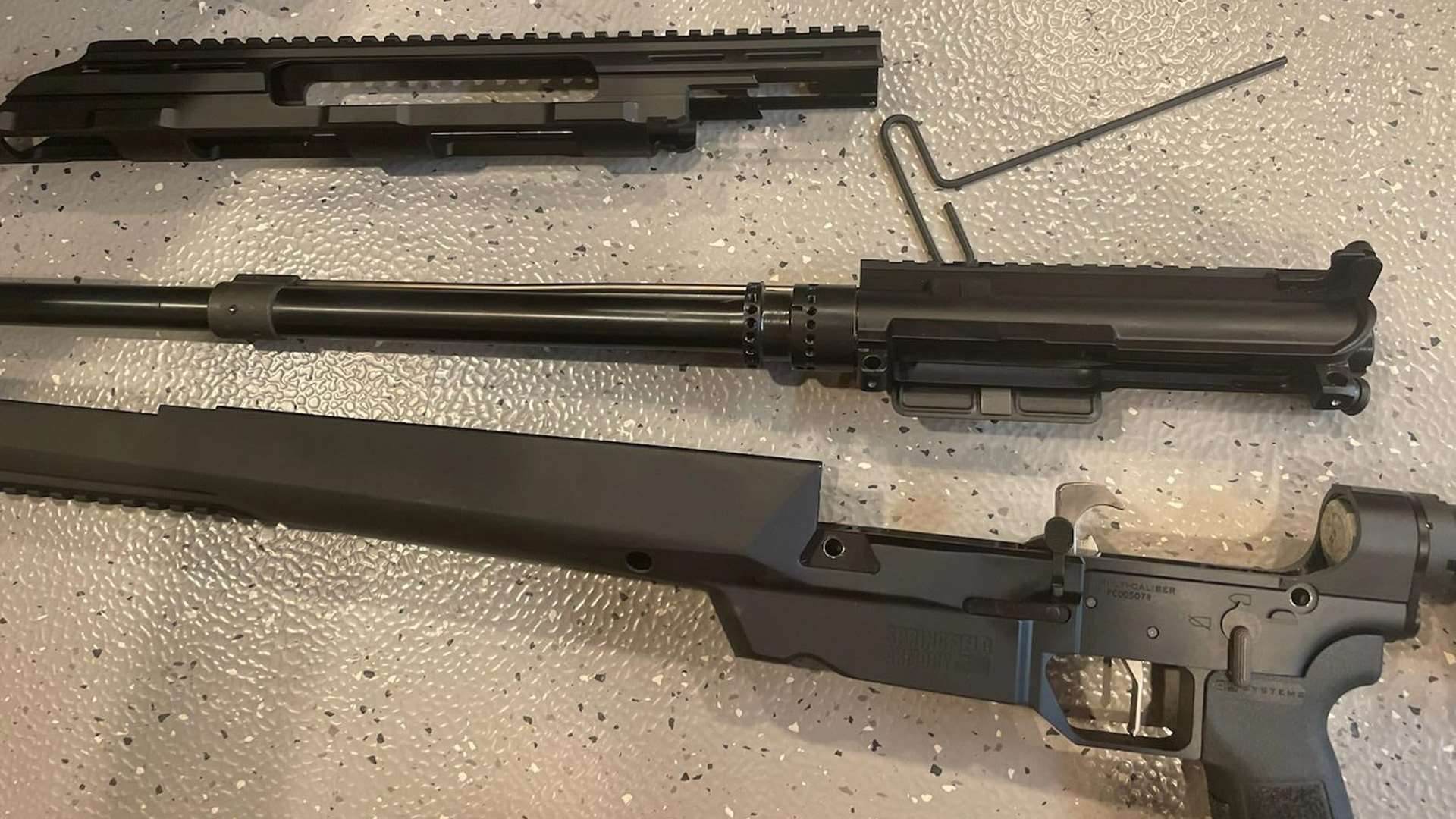 While the SAINT Edge ATC still has two traditional AR-15 takedown pins, the aluminum monolithic lower does not pivot. The barrel is 100 percent free-floated. There is no contact between the lower chassis and the barrel, barrel nut and gas system. Springfield Armory said this design was created "to deliver maximum precision in the AR platform." An intriguing idea, this design has its pitfalls. What you trade for a completely free-floating barrel group is easy field stripping. To remove the bolt, you first remove the handguard and the barrel to manipulate the takedown pins and extract the bolt. The required tool is included, a T-handled ⅛-inch hex key. Loosening the handguard tensioning screw on the bottom of the handguard and retracting a bottom tab will unlock the upper handguard for removal from the receiver. Two tensioning screws—one on the bottom of the lower receiver near the magazine well, another inside the pistol grip—must be loosened ½-turn with the same ⅛-inch hex key before the takedown pins can be manipulated and the barrel group removed. This is part of Springfield Armory's Accu-Tite Plus tension system to eliminate play between upper and lower receiver. Reassembly is the reverse of this process.
A not-so-intuitive process, after consulting the manual I figured it out. I also recommend only one-piece mounts for this rifle. Using a two-ring set of Weaver extra high 30 mm rings, I had to stretch the scope over the receiver and handguard to obtain proper eye relief. While I didn't observe any negative effect on accuracy, this made it necessary to remove the scope in order to field strip the gun. A onepiece mount would eliminate this (the user may need a long one to get proper eye relief).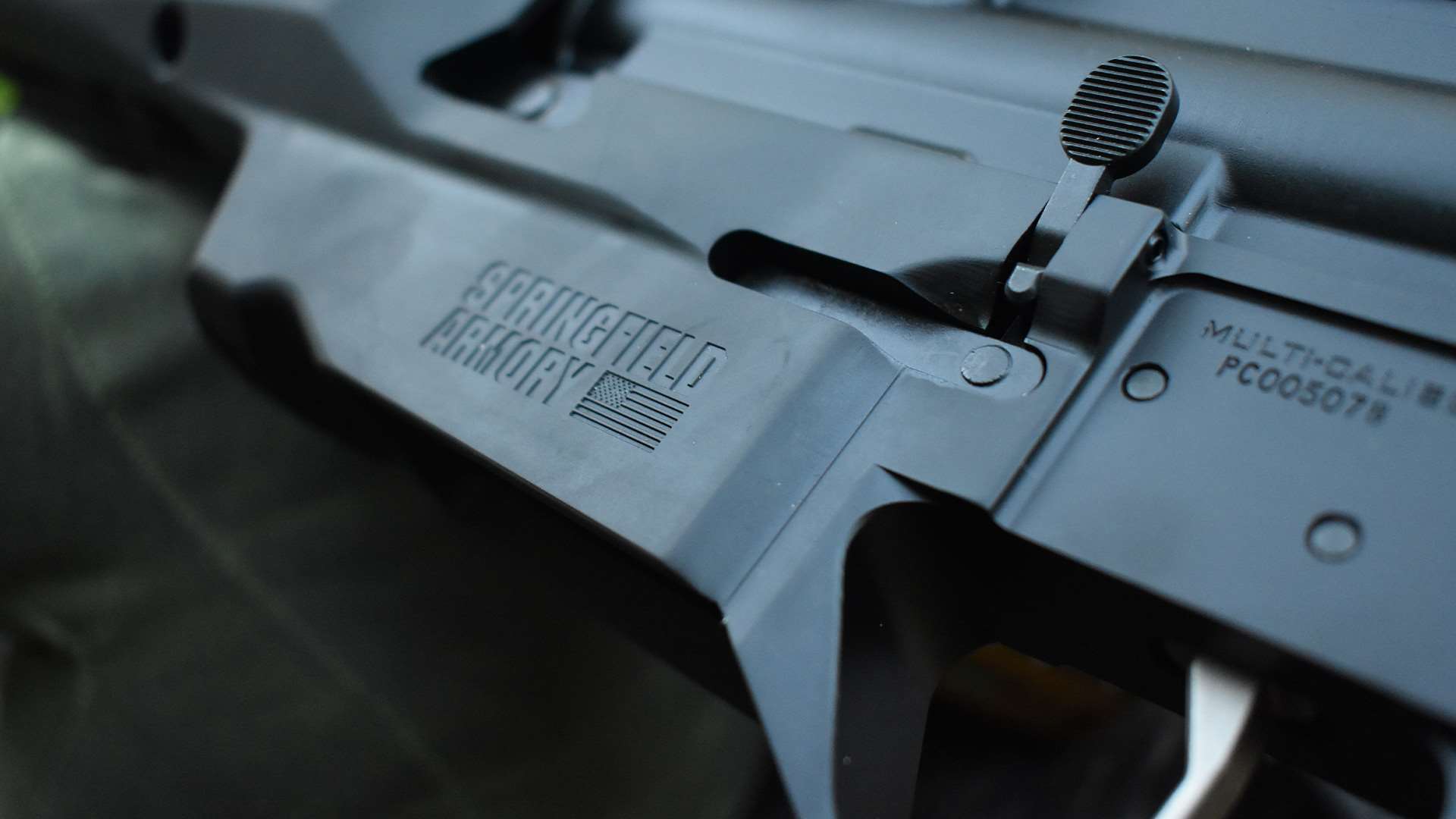 SAINT Edge ATC Models
Springfield offers two models of the ATC, both available either with a 10- or 20-round Magpul PMag. I tested the SAINT Edge ATC AR-15's—the classy base model in black. The more expensive coyote brown elite model includes a LaRue Tactical MBT flat two-stage trigger and B5 Systems Precision Stock. This stock has an adjustable cheekpiece and quick-detach attachment points. The base model's B5 Systems Enhanced SOPMOD stock is less glamorous—only length adjustable, but also has QD attachment points and a comfortable, cushioned buttpad.
Both models come equipped with Springfield Armory's muzzle brake on an 18-inch Ballistic Advantage Melonite 1:7-inch twist barrel that's chambered in .223 Wylde. While many manufacturers are trying to make the lightest ARs possible, Springfield weighed the SAINT Edge ATC down. At 9½ pounds, this is not a gun for backpacking. It's heavy, but this gun is built for accuracy, not portability. The Melonite M16 bolt carrier group matches the rest of the base model, contrasting nicely against the elite model's cerakote.
M-Lok slots are integral to the chassis, with Picatinny rails adorning the top and bottom of the handguard and receiver, providing an abundance of mounting space for accessories. The controls of the gun were familiar, with a few differences from my service rifle. I struggled to lock open the bolt without looking at the bolt release. The shape of the lower placed the bolt release into a recess. I had to use the tip of my thumb to lock the bolt open. I had no issues reaching over to close the bolt. The angle of the pistol grip was steeper than my service rifle. Usually, I grab the pistol grip with my right hand and use my thumb to activate the safety. On the SAINT Edge ATC, I could not reach the safety with my hand around the pistol grip. This would not likely be an issue for shooters with larger hands.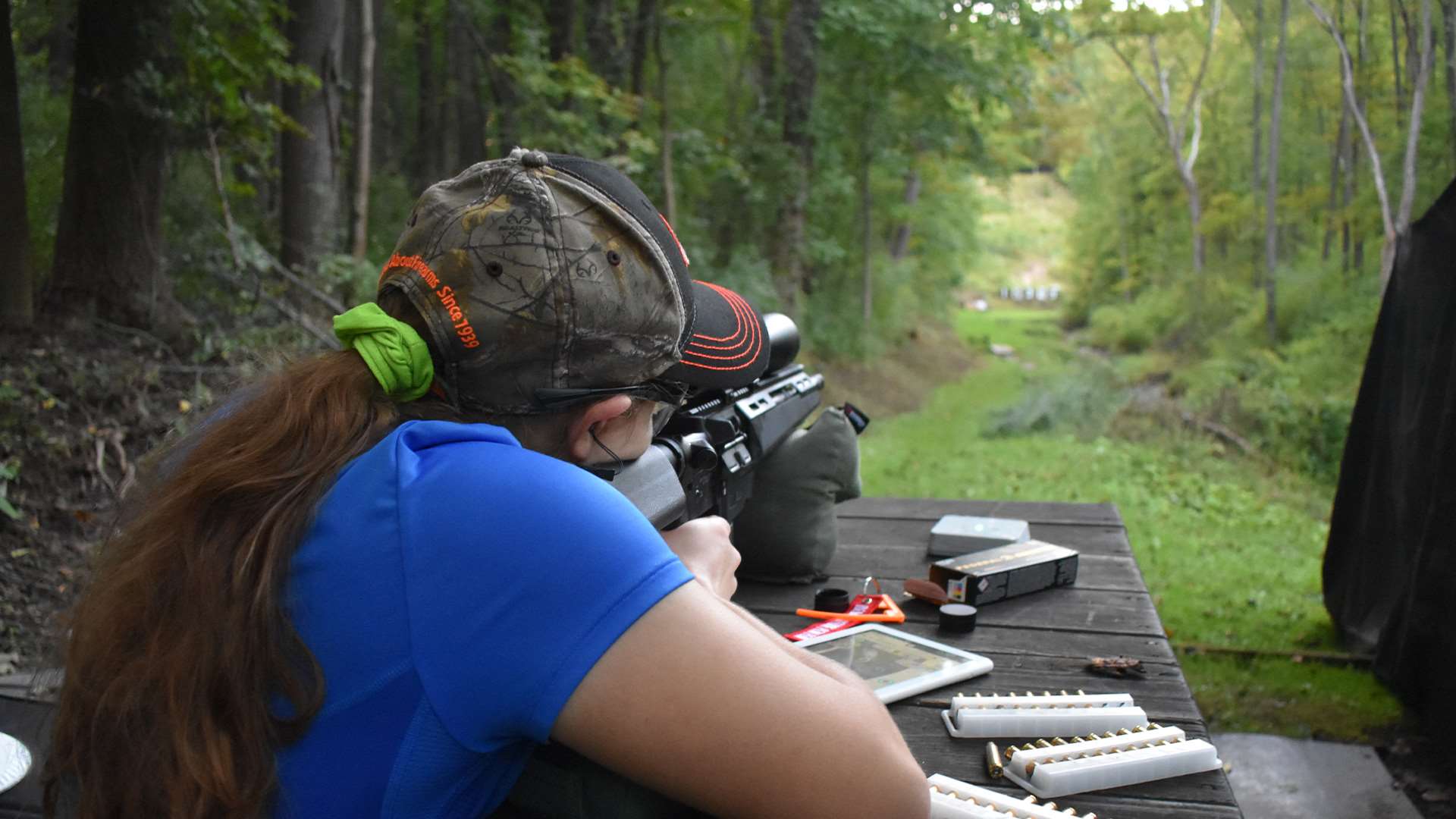 GPO Scope and Armageddon Gear Bag
I mounted a German Precision Optics SPECTRA 4-16x 50 mm riflescope and started the sighting-in process at 100 yards using an Armageddon Gear Gamechanger bag. The flat base of the handguard, combined with the flexibility of the Gamechanger bag, made it easy to get a stable position. This bag remains stable when you need it to. A handle made it especially easy to carry the bag between yard lines.
The GPO scope was impressive. Though I prefer an MOA-based optic, I made do with milliradians in exchange for the G4i reticle. It was simple to use with a dot that fit neatly inside the circular targets. The dot was centered on crosshairs that thinned near the center, providing several reference points. The SPECTRA also had multiple illumination settings, adjustable by a turret on the left side of the scope. While the 50 mm objective lens let plenty of light in during the day, as dusk loomed, I appreciated the illumination option. It was also handy on black targets. The glass was clear and adjustments tracked well. GPO's scopes are also equipped with iControl illumination, which automatically shuts off the system after three hours of inactivity.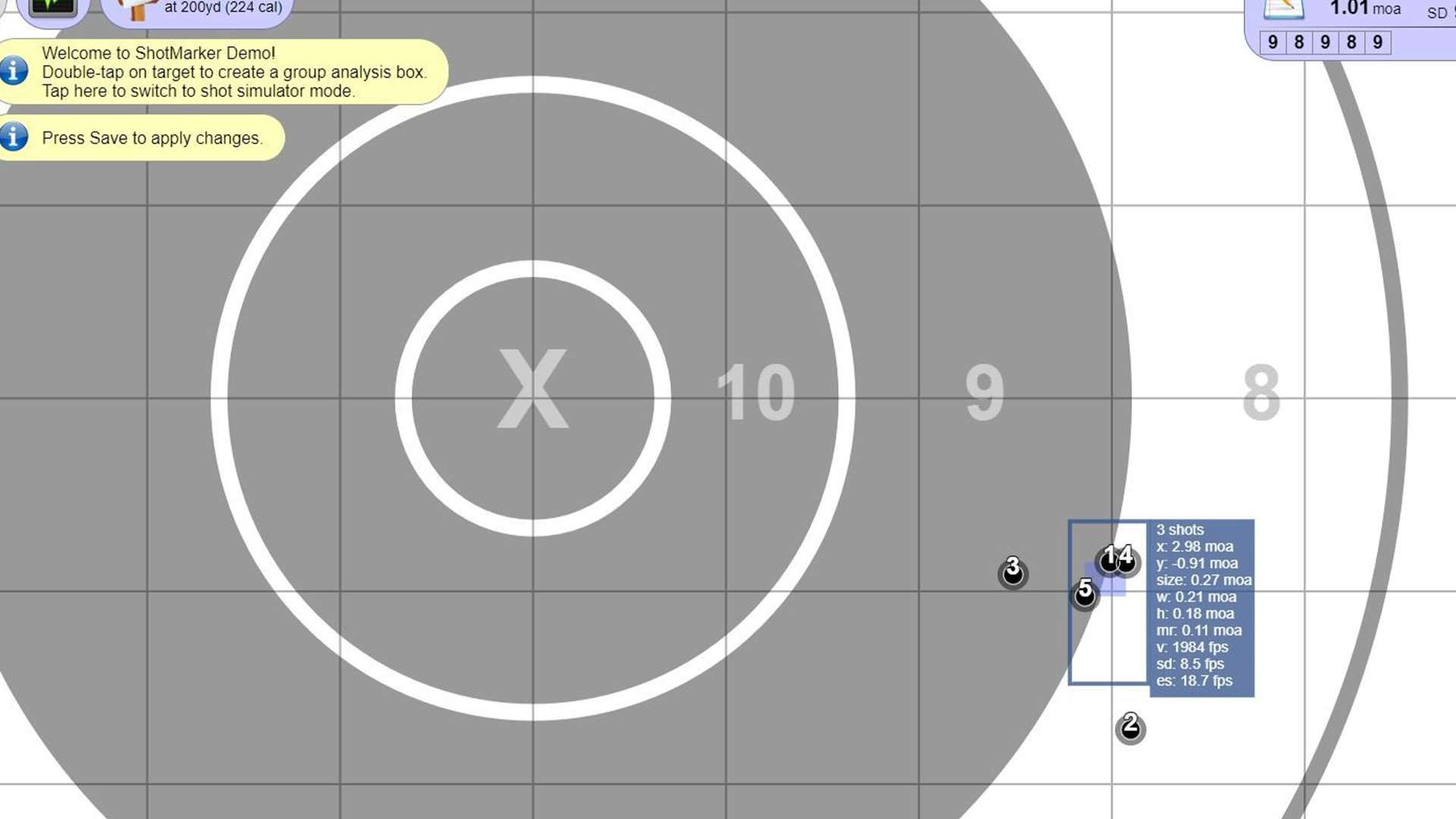 SAINT Edge ATC Accuracy
Springfield Armory guarantees that in the hands of a skilled shooter, the SAINT Edge ATC can shoot sub-MOA three-shot groups at 100 yards with match-grade factory ammunition. This isn't an impossible feat. Some have said the AR-15 isn't an accurate platform, but service rifle shooters prove them wrong every day with guns that can shoot one MOA or better out to 600 yards. It's not uncommon to see strings with eight or nine Xs, especially from the military teams. Just because not every group is a 10X clean doesn't mean the guns aren't capable of it.
I ran several magazines of Federal's .223 Rem. Gold Medal ammo through the gun with no jams. This match ammunition was loaded with 77-grain Sierra MatchKings, a popular and accurate bullet I compete with. After firing a series of five-shot groups at 100 yards, most measured slightly more than one MOA center-to-center. The best 100-yard five-shot group measured 0.794 inches high and 0.742 inches wide. This beats Springfield Armory's guarantee. One particular group had three shots in a near triangle measuring approximately 0.3-inch center-to-center, with two other shots each about an inch and inch-and-a-half away from the three-shot group. While this may be the rifle's cone of fire, the two outside shots were at least partly due to operator error.
I've long been spoiled by my two-stage National Match Geissele trigger and have shot a number of other triggers in pistols, rifles and shotguns. I've earned my Distinguished Rifleman's badge in service rifle and am knocking on the door of my NRA High Master high power rifle classification. I fit Springfield Armory's definition of a skilled shooter and I believe the gun can do better than the results indicated with a better trigger. I found the base model SAINT Edge ATC's heavy trigger inconsistent and a bit springy, lacking a crisp break. Though I haven't tested it, the elite model has an upgraded trigger. As for recoil, it was mild, as to be expected with a heavier AR-15. The ejector sent brass tumbling into a neat pile for easy cleanup.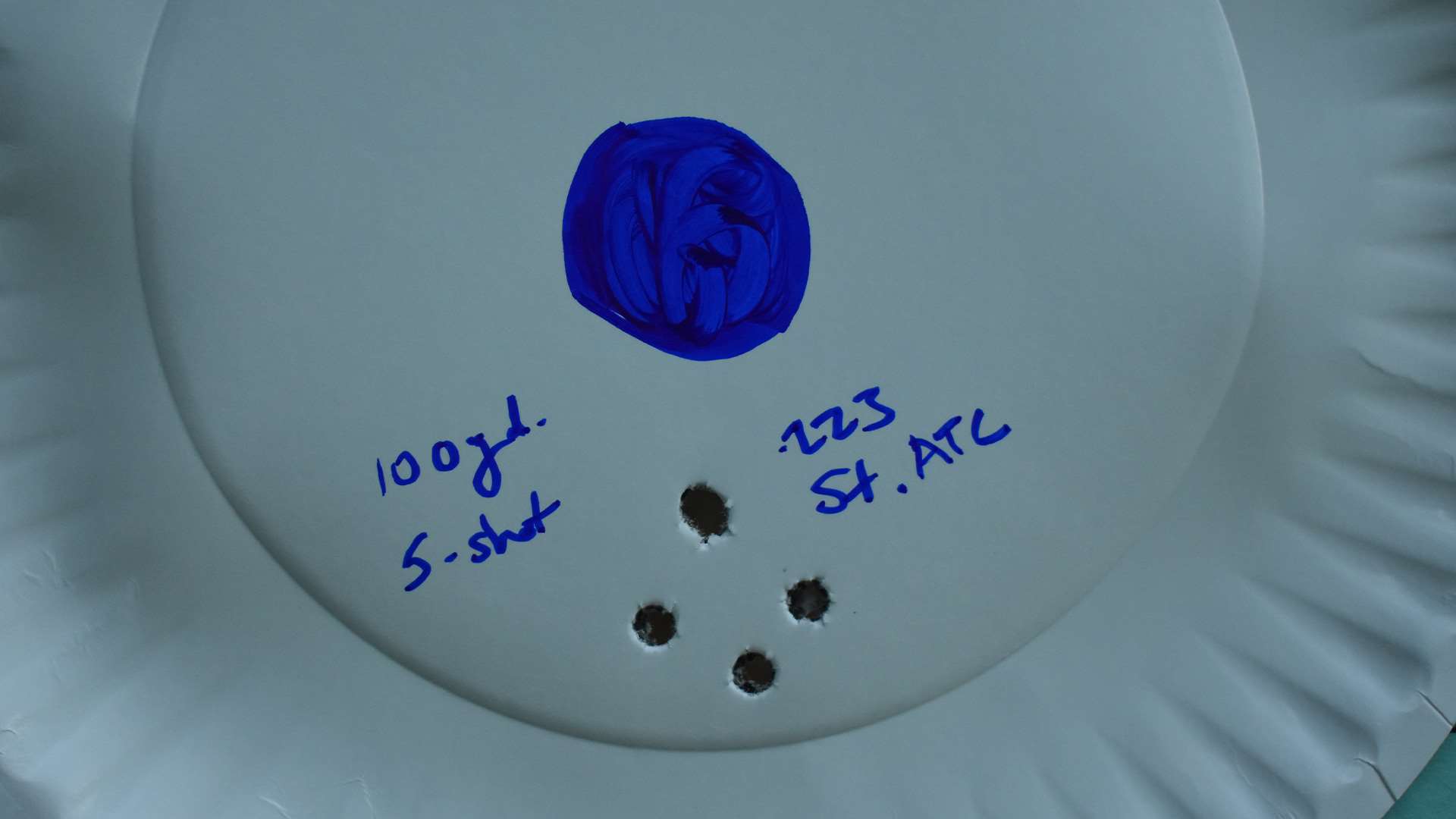 Five-shot groups at 200 yards with the same Federal ammo yielded groups around one MOA. The best measured 1.01 MOA and 1.25 MOA as determined by a Shotmarker target. To compare with Springfield Armory's three-shot assessment, I took the closest three shots from the best group, which measured 0.27 MOA.
This gun is capable of great accuracy, even with an 18-inch barrel instead of 20 inches. Limiting the Springfield Armory SAINT Edge ATC are its trigger (base model) and field strip procedure. Even so, this is a solid gun with a unique design and great potential. The base model has an MSRP of $1,549; the elite model, $1,899. Personally, I'd opt for the base model and upgrade to a trigger of your choice.
Learn more at springfieldarmory.com.