Taurus's mid-size TX22 pistol proved popular with many shooters looking for a .22 LR trainer to complement their similar-sized centerfire personal defense handgun. It was inevitable that a competition version would be offered, and early 2021 saw that happen.
The Gun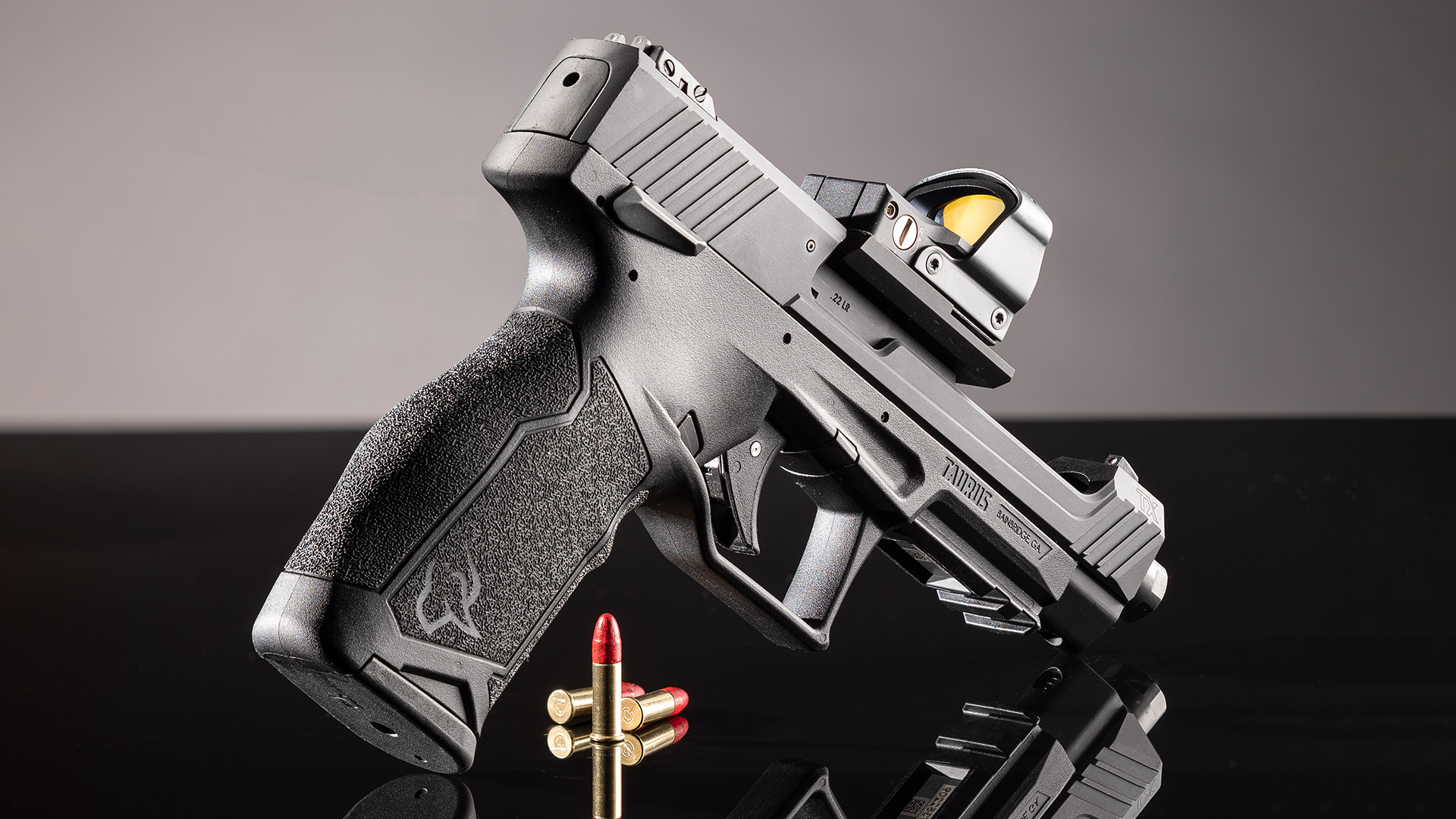 Built on the same polymer frame as the original, the Taurus TX22 Competition ($484.85, taurustx22.com) includes a hard-anodized aluminum slide, along with a 5.25-inch fixed steel alloy barrel that is threaded 1/2x28 to accept standard suppressors or muzzle brakes. A protective thread cap comes installed. The Picatinny rail on the forward dust cover allows light or laser mounting. This gives it an overall height of 5.44 inches, an overall length of 8.15 inches, a width of 1.25 inches and an empty weight of 23.2 ounces.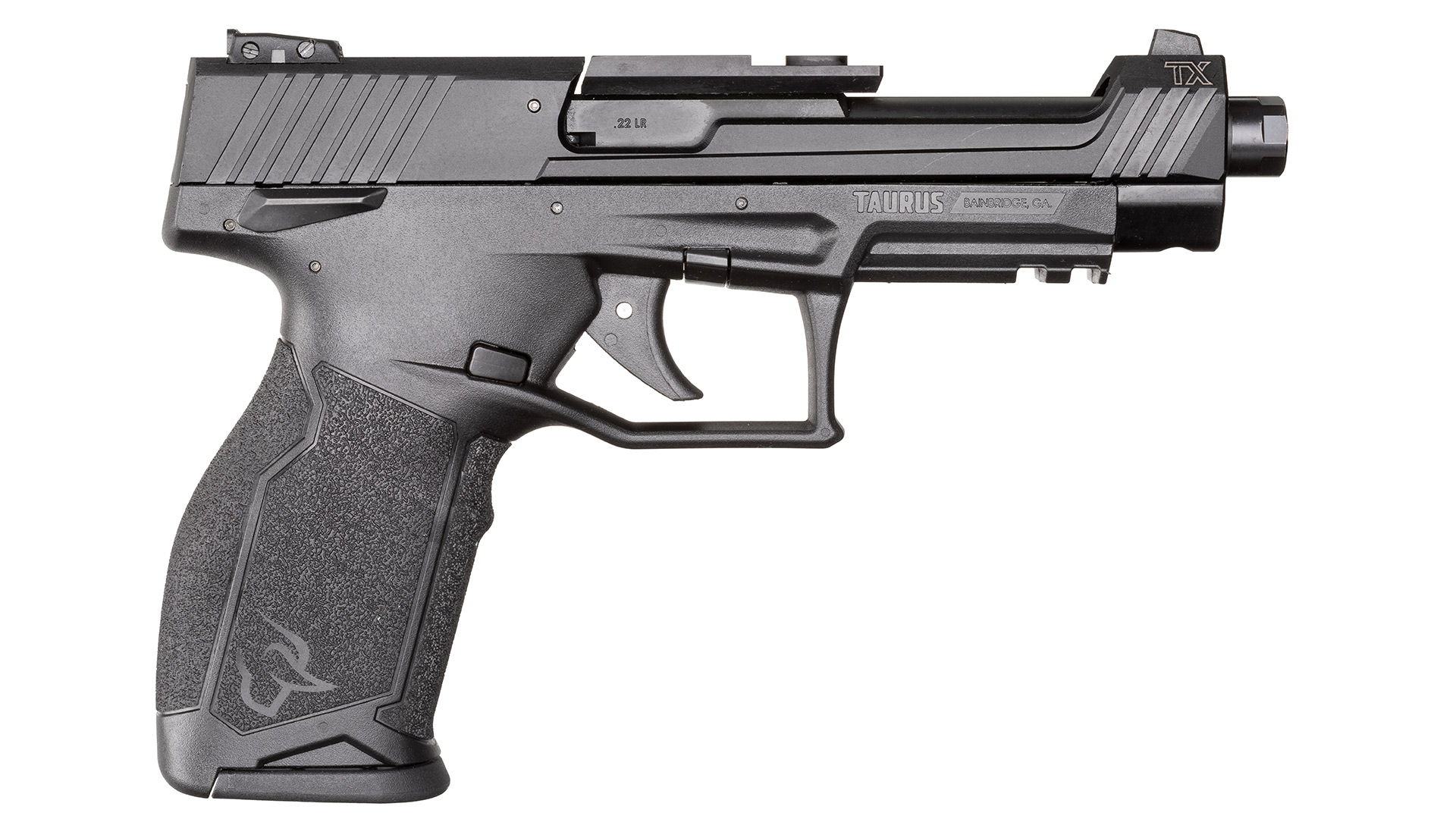 Operating controls consist of ambidextrous frame-mounted thumb safeties, a left-side slide release and a left-side magazine release that is reversible to the right side.
Shooters will have an easy time selecting iron or optical sights. The factory-installed iron sights consist of a fully adjustable rear with a front blade in a three-white-dot pattern. Included mounting plates allow for the installation of a reflex sight, although optics installation won't allow the irons to co-index.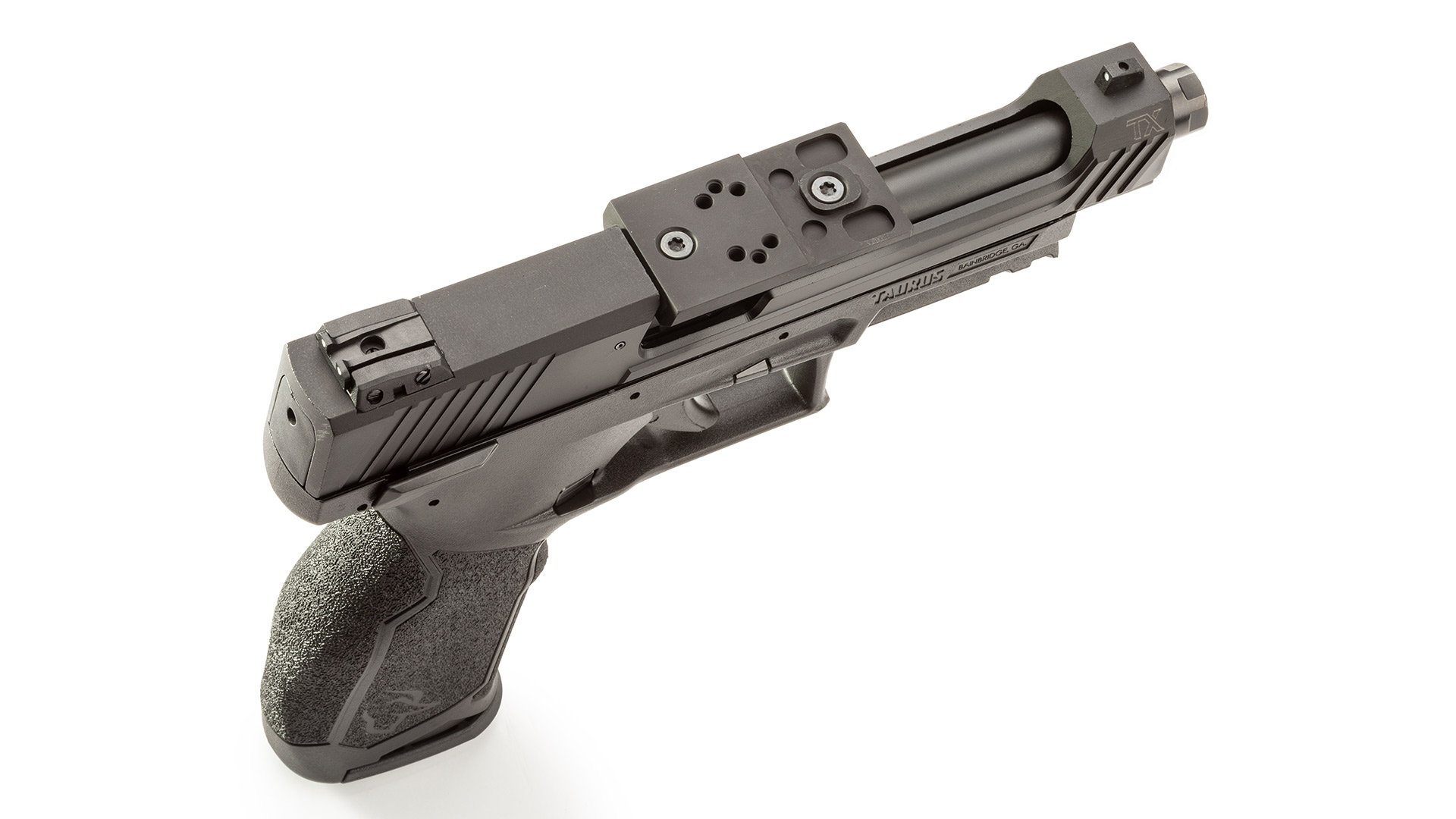 Two models are available, differing only in the supplied magazines. Model 1-TX22C151 ships with three 16-round magazines, while 1-TX22C151-10 includes three 10-round magazines. Both models are packaged in a lockable foam-fitted hard-plastic case, plus a trigger lock, two optics-mounting plates and the owner's manual.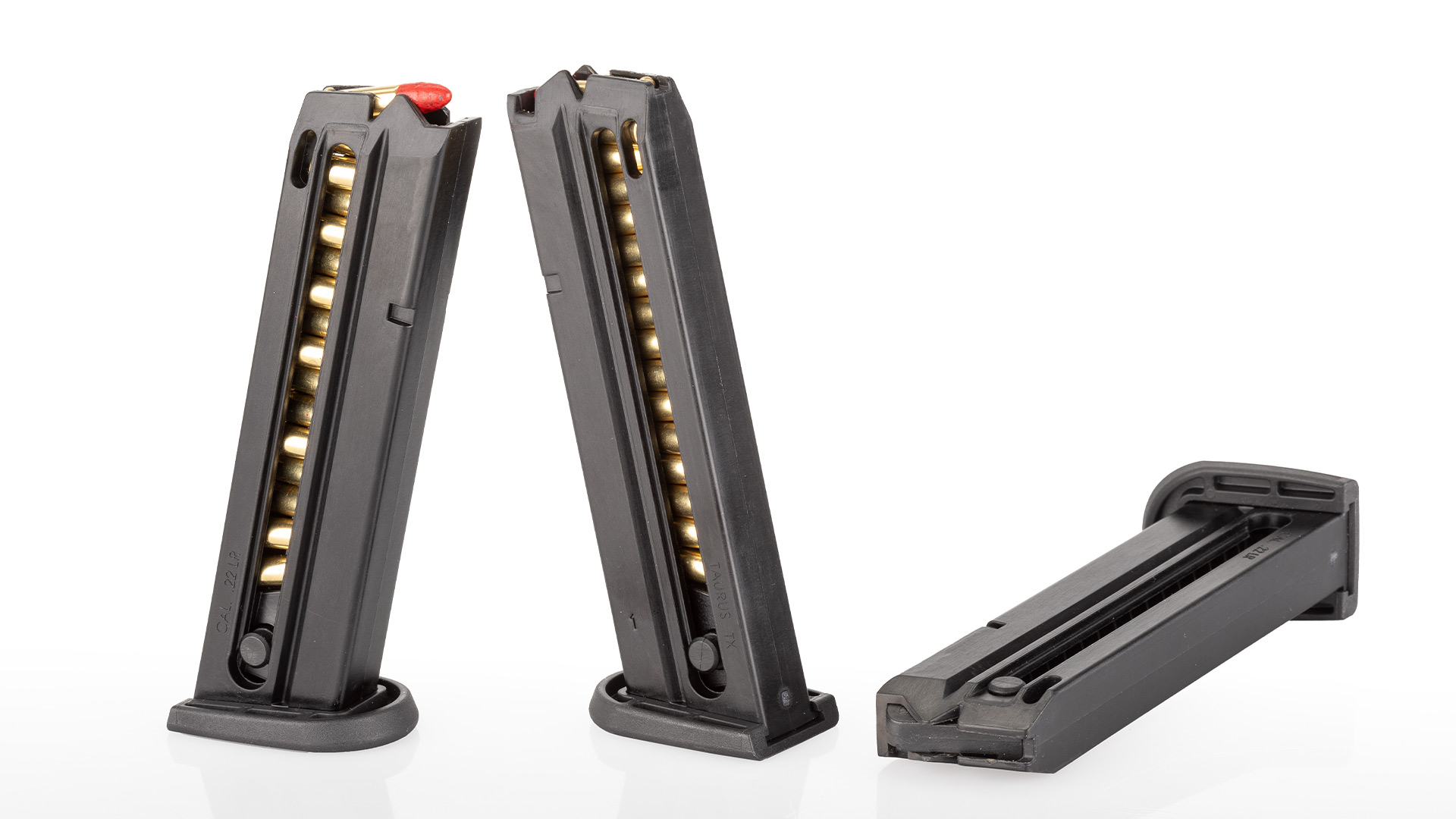 On the Range
Out of the box, I ran a dry swab through the barrel, applied a bit of lube and then measured the trigger pull. It registered 5.2 pounds on my gauge, which is pretty standard for any pistol of this type coming from the factory. There was a degree of take-up and some rough creep, which I found smoothed up during later use. I have no doubt that a little tweaking from a competent gunsmith could smooth and lighten it.
Given the current .22 LR ammunition availability situation, I was once again faced with shooting what I had and not my preferred loads. I found a leftover box of Eley Practice ammunition with a 40-grain lead bullet at subsonic velocity that had worked well in my .22 LR RFPO gun. A box of Blazer 40-grain lead, a partial box of Aguila Pistol Match and a partial box of Remington Target .22 LR that had been sitting around for a while were also located. There weren't enough of those to do more than function and accuracy tests, but I lucked out and found the remains of a Federal Champion BYOB bucket—a 36-grain plated HP—that had enough left to shoot a Steel Challenge match.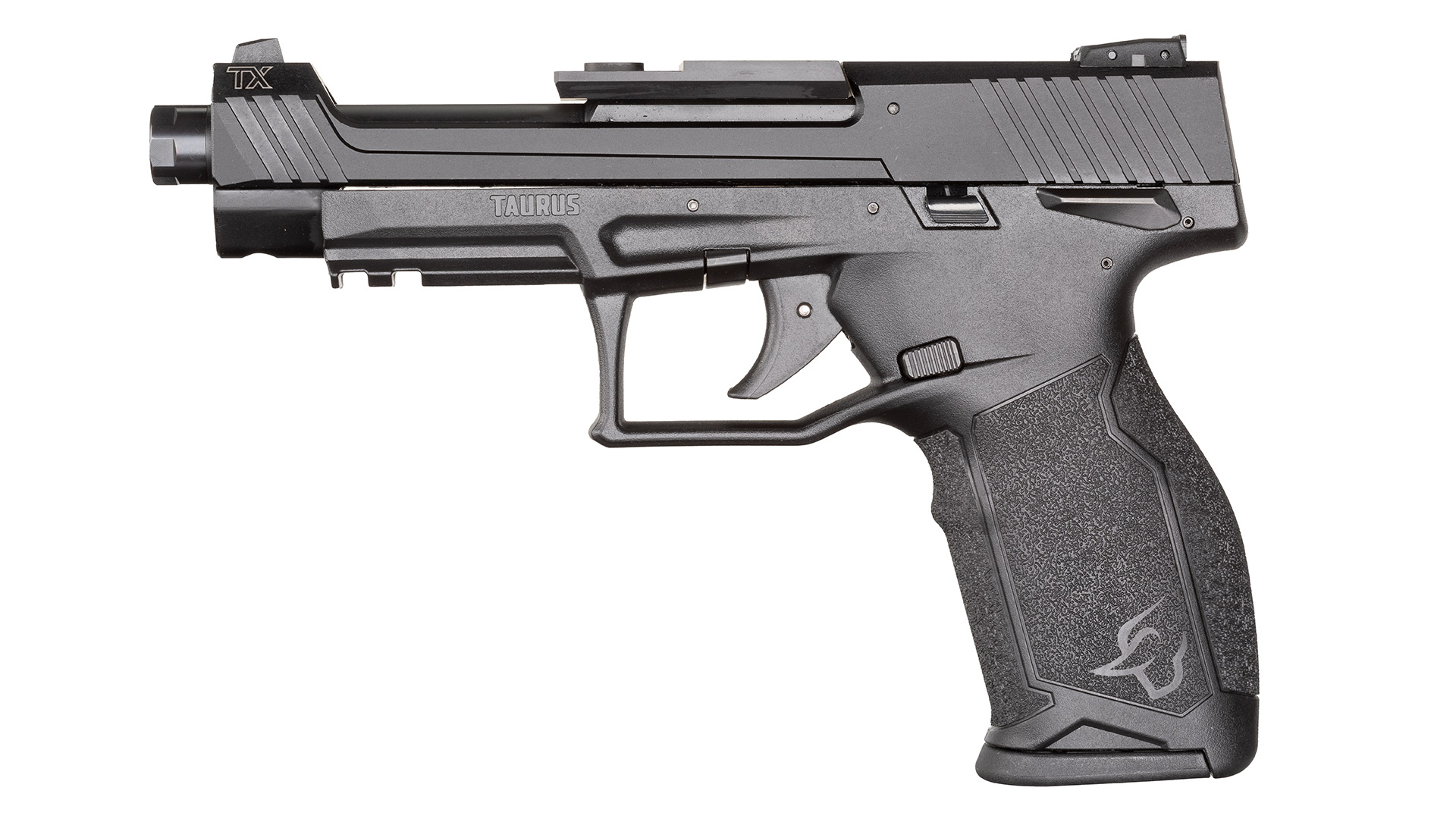 I began my backyard range session with the iron sights to get the feel of the gun. They zeroed quickly at 15 yards, offhand. I don't normally like to compare one gun to another, but the Taurus felt virtually identical to my S&W M&P C.O.R.E with its medium backstrap installed. The grip, grip angle and trigger reach were close. My plans were to shoot it in RFPO at an upcoming Steel Challenge match, so after about 30 rounds, I was back in my office to check out the optics option.
Mounting a reflex sight proved simple. The mounting plate is not on the slide. It's affixed to the top of the non-tilting barrel just forward of the ejection port, so G-forces are not an issue. There are a myriad of screw holes tapped into it to accommodate the rear mounting screws for Trijicon RMR, C-More STS, Vortex Venom, Docter Noblex, Burris FastFire, Sightmark Mini, Holosun HS507C and Leupold Delta Point Pro sights, using those makers' mounting screws. The forward lock-up is provided by two marked double-sided plates that slip into a mount of the front of the plate. Pick the correct plate for the sight, slide it on and insert the rear screws. I had recently shot the new Burris FastFire4 on a RFRO gun and was impressed enough to try it on a pistol. It took all of 30 seconds to install.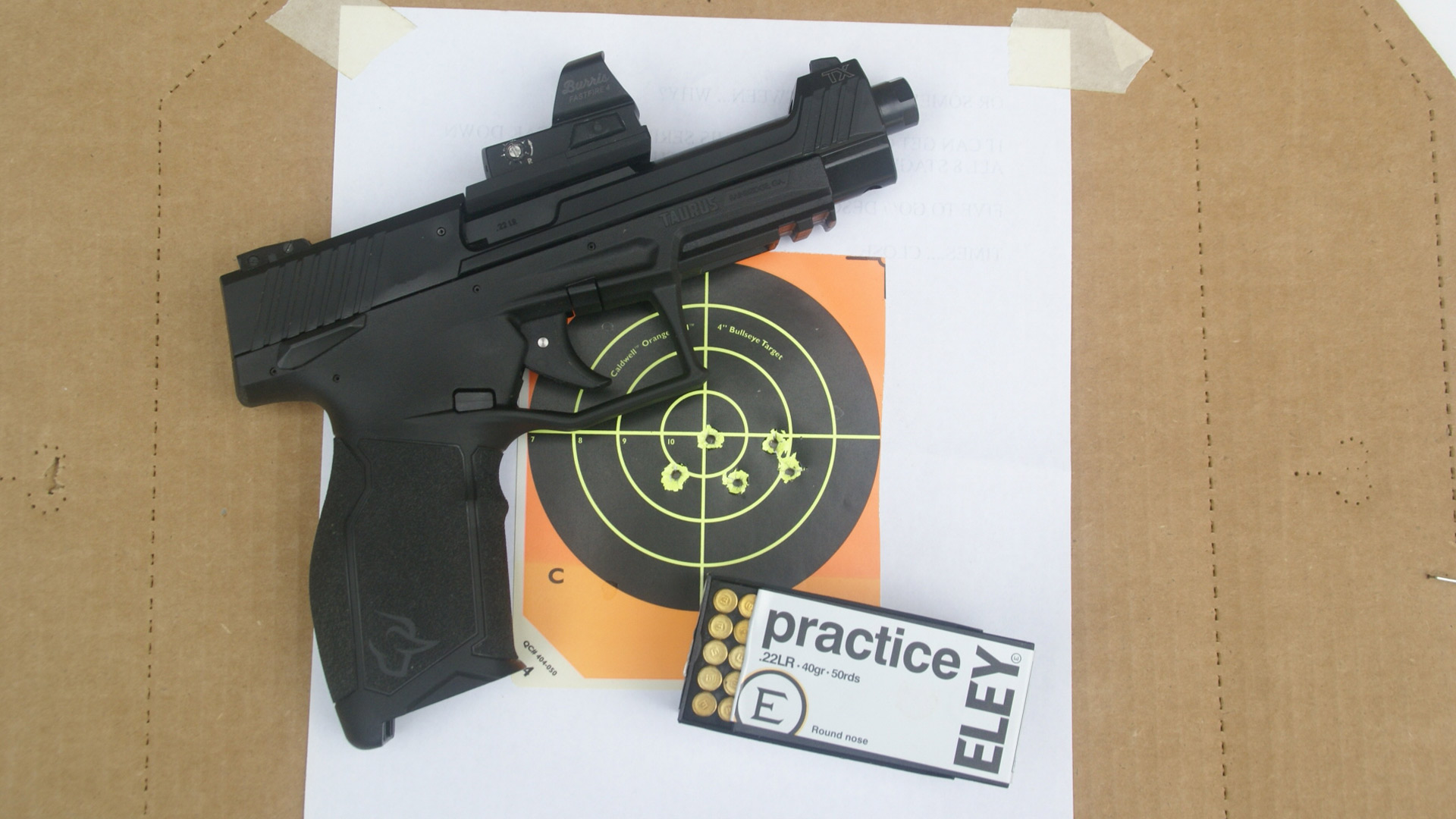 Zeroing the FF4 with the BYOB load went quickly from my 25-yard bench. I then set up some white cut-out targets and ran multiple target drills from the Low Ready at 15 yards. I cycled between the three supplied magazines and found all loaded easily to their stated 16-round capacity. I particularly liked the wide-open side windows that let me see at a glance how many rounds remain. I've found that handy in Steel Challenge. As an RO, I've seen more than one shooter grab a magazine for their string, only to find that when the slide locked back the mag wasn't quite as full as they had assumed.
Using the Look, Lock, Look technique, I found that the forward mount and grip angle slapped the dot right into the target. Another 40 rounds went down range. I then went back to the 25-yard bench for the accuracy tests. The accompanying chart will show the Taurus will produce more than enough accuracy for Steel Challenge with decent ammunition.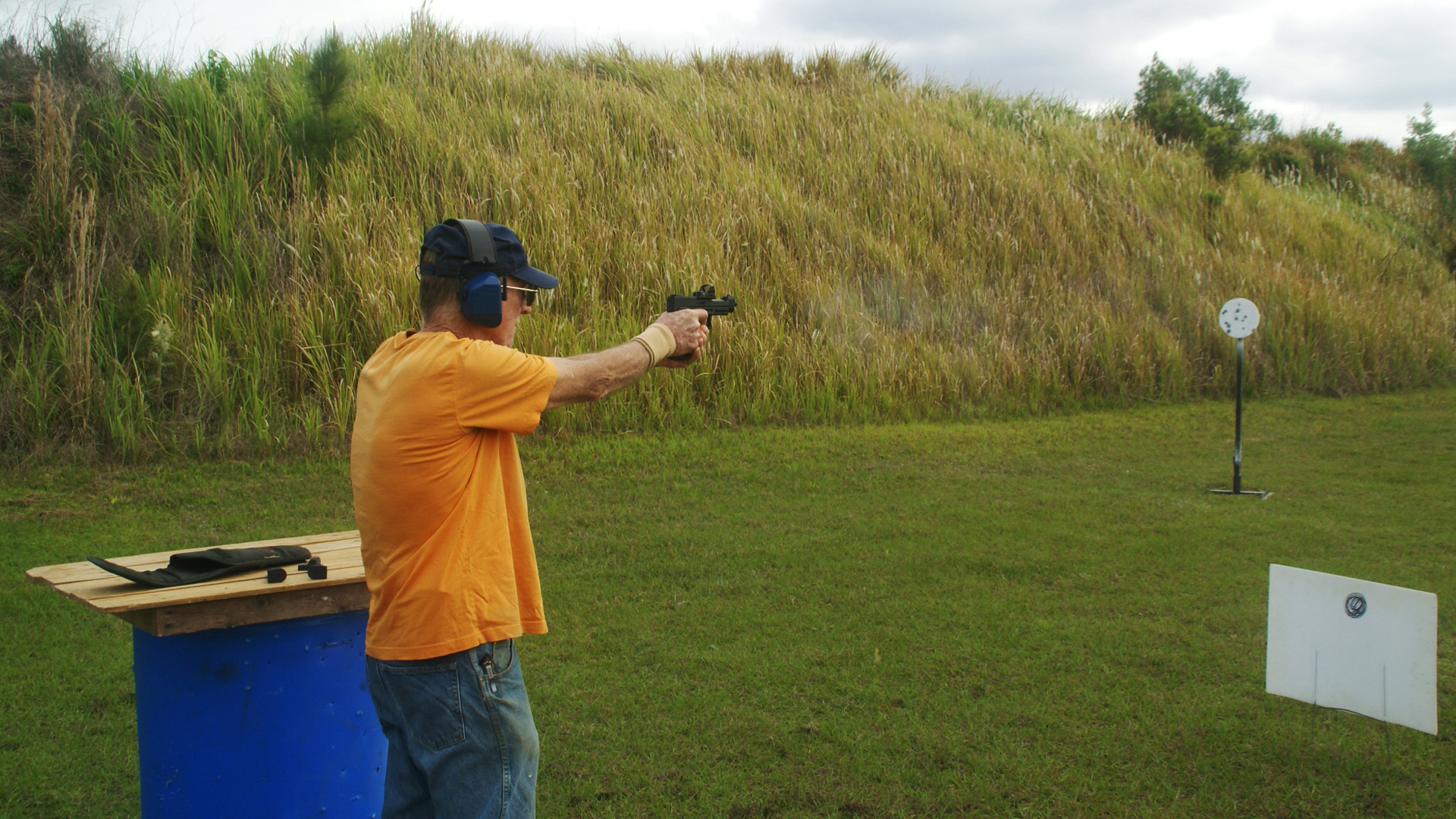 A six-stage Steel Challenge match was next, and it was a mix of close and fast, along with distant and not-so-fast stages. The 5-pound plus trigger didn't hurt me on Smoke & Hope and Roundabout. But it didn't help me on Pendulum or my personal nemesis—Speed Option. Using the Federal BYOB ammo, the gun hummed along without any drama. After the match ended, I stayed to run a few practice stages on Speed Option.
By this time, there were more than 400 rounds of mixed ammunition through the Taurus, and the only malfunctions were two misfires with the Aguila rounds back during the accuracy testing phase. That's more reliability than I would expect from a .22 LR pistol—especially one in the sub-$500 price range. With a little trigger tweaking, this could be a solid choice for RFPI or RFPO, or both. The optic can be popped off quickly to allow either option.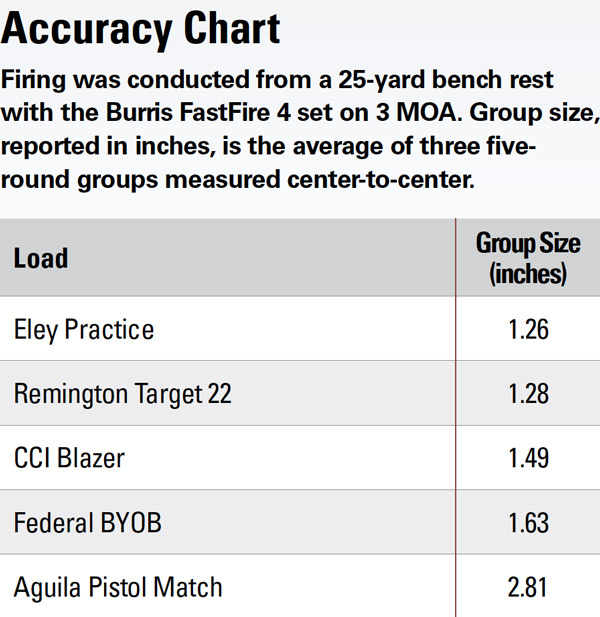 Photos by Forrest MacCormack.
---
Read more: 
Review: Smith & Wesson M&P 15-22 Sport OR with Optic