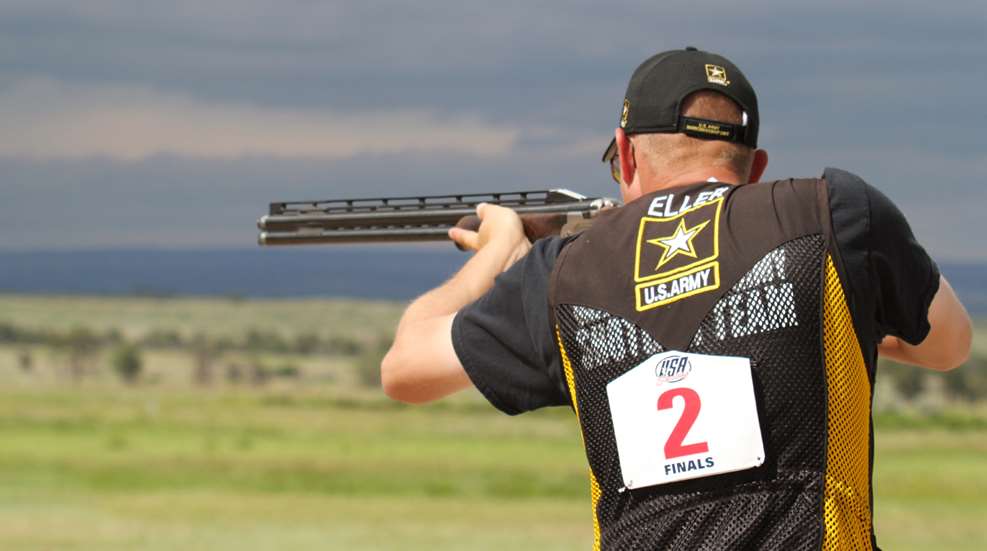 If ever there were a real-life parity for the hit movie series "The Hangover," it would be Glenn Eller. In knowing him, you don't have to stretch the imagination much to envision nights full of debauchery and sordid tales full of raunchy humor.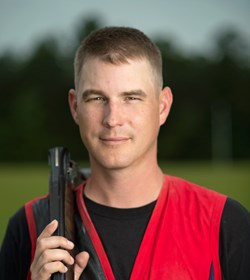 Those tales are best left untold. But then there's the other side. The counter to all of that is the Glenn Eller that is an Olympic champion in Double Trap and the first American male in the shotgun discipline to make five Olympic Teams in his career.

Those closest to the Katy, TX, native use words like loyal, smart, devoted, benevolent and unique.

"As a friend, Glenn is in your corner at all times," said former Double Trap shooter and two-time Olympic Team leader Dwayne Weger. "He is that guy who absolutely would give you the shirt off his back. Glenn is Glenn. He is hard-headed, stubborn as a mule, a mathematical genius, a perfectionist and one of the best friends a guy could have!"

The achievements on his career résumé would not suggest that, despite the fun, there's been any hindrance to performance. For 17 years, he's been at the top or near it, recording 14 World Cup medals since 2001, two World Championship crowns and four World Championship medals overall to go along with an Olympic gold medal and three other opportunities.

In 1996, Eller was the first American to win the prestigious British Open Sporting Clay title. He began shooting at eight years old under the direction of Jay Herbert. He has also trained with Olympian Dan Carlisle, who, along with his family, is who he credits for all he's achieved in the sport.

Eller made his Olympic debut in 2000 at the age of 18, but came down with food poisoning, courtesy of an Australian ham salad sandwich, and tied for 12th. In 2004, a year in which he vowed to avoid culinary mishaps by sticking to McDonald's food in Athens, he was 17th after being informed before the competition of what proved to be a false positive drug test.

Eller's first uneventful Olympics resulted in his first gold medal in 2008. But the shotgun he used to win the gold medal was lost en route to a March 2011 event in Chile, and he struggled while adapting to a new gun. He struggled mightily in London, finishing 22nd, which he believes was the result of a hastened opportunity to train properly, given the rush and exhaustion that came in just making the team as late as he did.

This time is different the 34-year-old Eller asserts. He assured his participation in a fifth Olympic Games back in September with a sixth-place finish at the World Championships in Lonato, Italy. His success is paved from his own smarts, dedication and competitiveness along with the brotherhood he's etched with friends and competitors at the U.S. Army Marksmanship Unit.

To combat his weaknesses last year, he decided that he needed a more flexible system that would allow him to train on those areas. To do that, he decided to use his mental ability to build a new computer that would allow him to control all targets coming out of the bunker. That way he can simulate any and all potential scenarios that he might come across at any range in the world. To build the computer, he had to teach himself to write computer code and he had to learn all of the ins-and-outs of electronic assembly. Keep in mind that he had no training or background in those areas. He simply taught himself.

When he was done with his computer, he had written over 4,000 lines of code and assembled a computer box that basically will work on any range in the world. While he was at it, he decided to go ahead and write the code to control Trap targets as well.

"Glenn is one of the smartest guys I know. He is very aware of his weaknesses and his strengths," Weger acknowledged in telling the above story. "The level of dedication to his craft is second to none."

Looking to instill more discipline, find more opportunity and train alongside the best, he joined the Army in 2006. Frankly, it's the best decision he's ever made.

In an individual sport, it is Eller's teammates that have driven him to his greatest successes and vice versa. The ability to train and compete alongside fellow Olympians Josh Richmond and Jeff Holguin, as well as rising star Derek Haldeman, is a powerful motivator. The trio of Eller, Richmond and Holguin have combined for 34 World Cup medals, nine World Championship medals and five World titles.

Sure, there's an untold story in the biography that is Eller's life. Every person spoken to about this story says as much. Nevertheless, some things are best left to the imagination.

To summarize, however, let's just say that in pursuit of life, Eller found excellence.