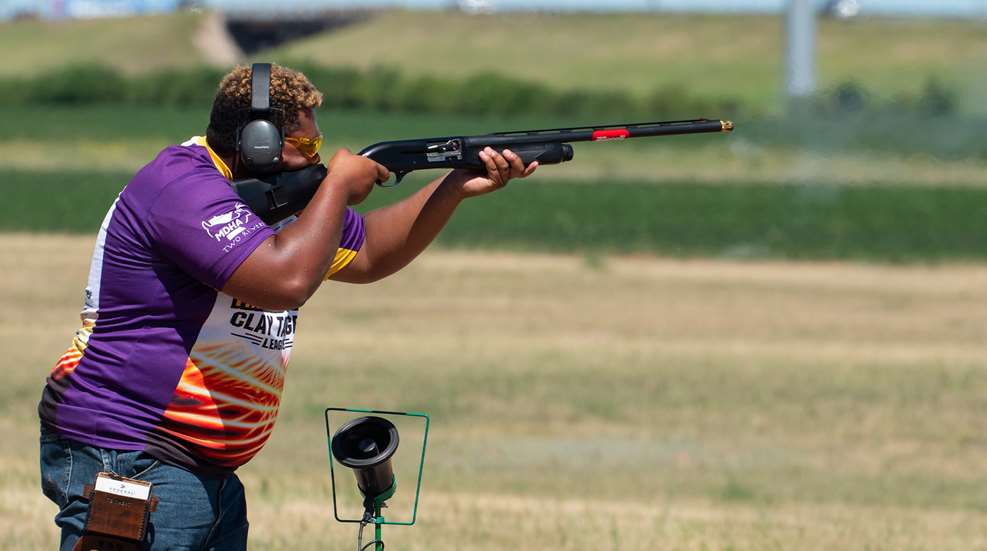 Imagine reviewing the schedule of high school extracurricular activities to discover "shooting" on the list. Decades ago, this wasn't uncommon. Many schools had rifle teams, typically for smallbore and air rifle, with their own ranges. Some still do, but many have long been eliminated for reasons political, financial and environmental. Today, the USA Clay Target League has nearly 1,500 school-based competitive shotgun teams across the country and is 100-percent school approved.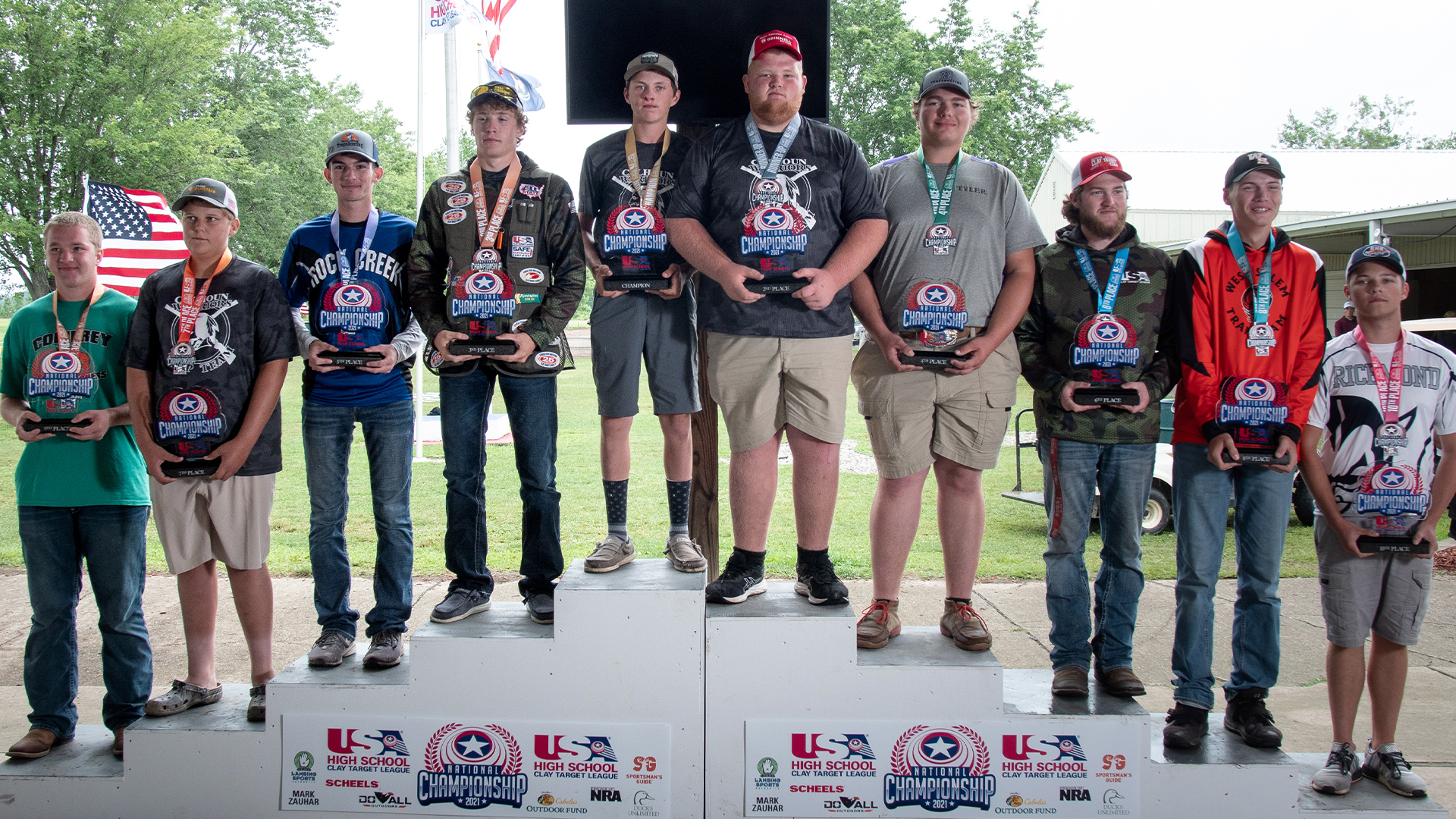 With so many educational institutions opposed to firearms, how did the USA Clay Target League grow to such a large number? I asked USA Clay Target League President, John Nelson, who confirmed this was a problem early on. Today it isn't—many new team inquiries are from school officials. He attributes this success to what he calls "proof-of-performance and education to all stakeholders."
"A firearm is the equipment that a student needs to participate in the sport. Like any sport equipment, if it is handled safely, it will not harm anyone," said Nelson. "Our primary message to schools is to consider all of the benefits a sport or activity offers to its students, families and institution when considering to add clay target." Most important of all—with more than 150,000 student-athletes and approximately 85 million shots fired since the beginning of the USA Clay Target League, there have been no reported injuries.
There's almost no reason for a school to say no to a clay target team. "With [approximately] 1,500 participating school-approved teams," Nelson said, "it is more difficult than ever for a school considering to add clay target as an activity to justify not approving it."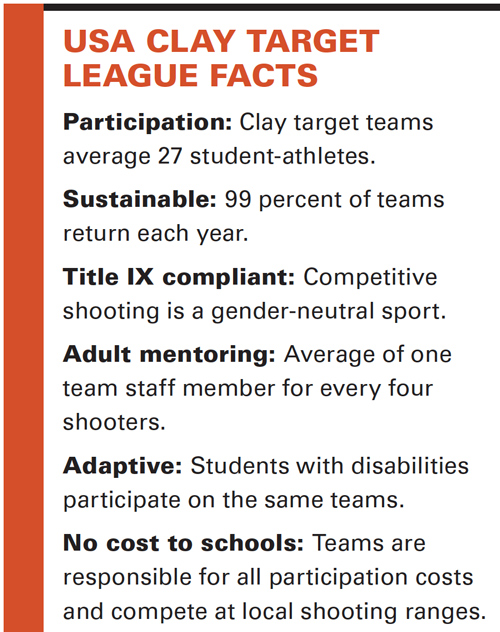 Safety is paramount. Each athlete must complete either his or her state's hunter education program or the USA Clay Target League's Student-Athlete Firearm Education certification program (SAFE). Unlike hunter education classes, the SAFE program focuses on clay target shooting sports.
21ST CENTURY ORIGIN
The USA Clay Target League grew from the Minnesota State High School Clay Target League (MNSHSCTL), a program with roots going back to the early 2000s. Concerned about the decline of shooting ranges and increasing age of the average participant, Plymouth Gun Club in Plymouth, Minnesota, named Jim Sable the youth program director to solve the problem. His idea to start in schools began it all.
This makes sense. High schools have tremendous concentrations of students ages 14 to 18 who are willing to learn, looking for scholarship opportunities and ways to participate. In fact, shooting sports, at both independent and team levels, are alluring to students not finding themselves drawn to more traditional sports or extracurricular activities.
In 2007, Sable contacted John Nelson, a former advertising industry co-worker and now the League president, requesting help with business development and marketing. The next year marked the debut of the Minnesota State High School Clay Target League. Three teams, three coaches and 30 student-athletes participated. The MNSHSCTL grew from three teams to six in 2009, and 57 by 2012 with 1,715 participants.
This success caught the interest of neighboring states, sparking the creation of the 501(c)(3) non-profit USA High School Clay Target League in 2012. Growth has skyrocketed since then. There were 34 state high school clay target leagues in 2021, as well as 1,311 high school, college and homeschool teams with 39,255 registered student-athletes.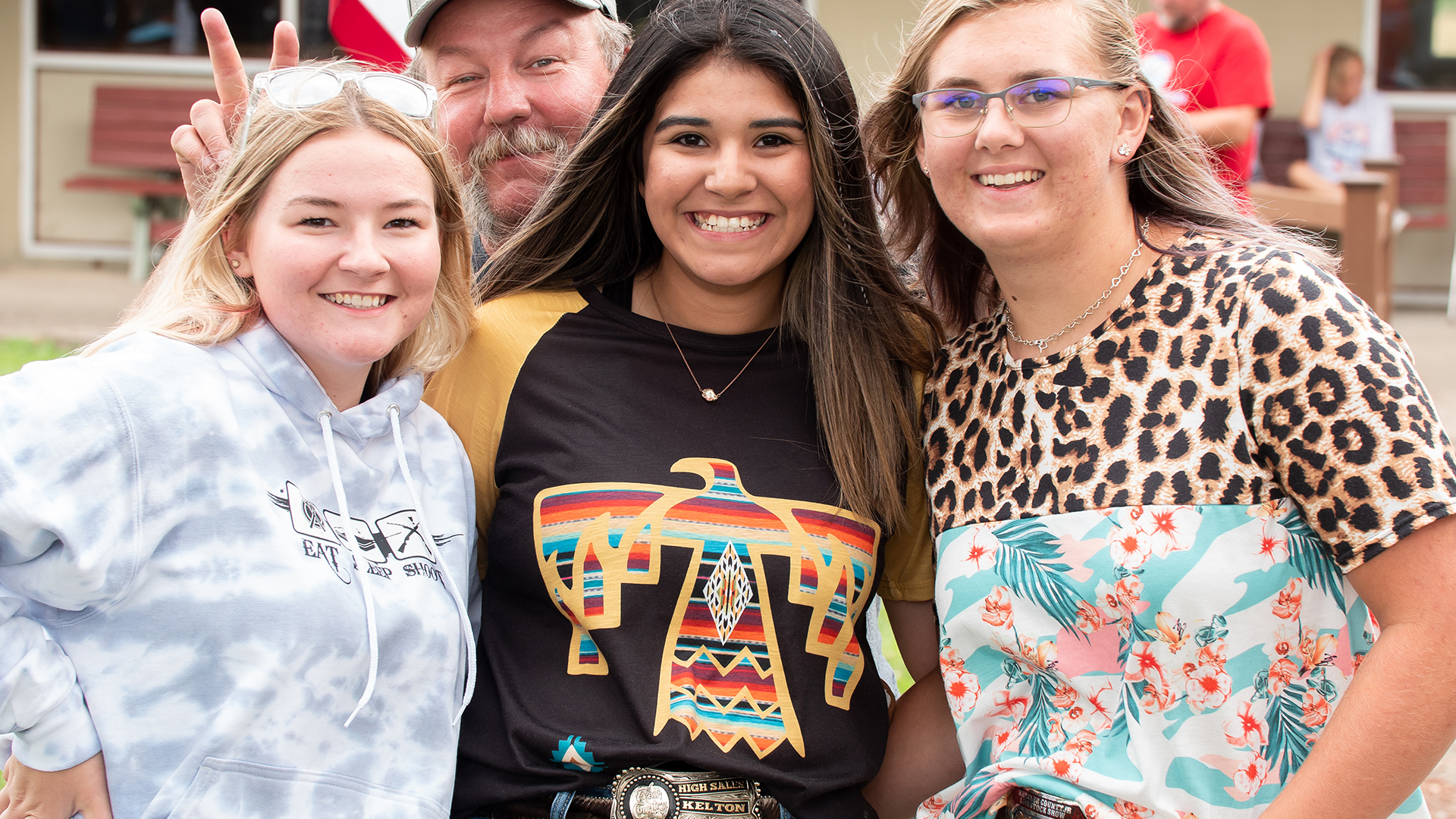 PARTICIPATION FOCUS
The USA Clay Target League is comprised of three smaller leagues: one for homeschoolers, another for high school student-athletes and the third for post-secondary education.
Making it possible for everyone to participate is of great importance. Students can join a team through their high school or start one. The USA Clay Target League website (usaclaytarget.com) has resources to help. It's also possible for existing high school teams to accept students from neighboring schools, along with homeschool students, although this is up to individual schools.
There existed a barrier to entry the USA Clay Target League has found a solution for. "The USA Homeschool Clay Target League was created because more than half of the states in America have restrictions against homeschool students to participate on high school sport teams within their school district," Nelson said. "For states and school districts that allow homeschool students to participate, they do so through the USA High School Clay Target League and its state affiliated teams. Through our targeted high school and homeschool marketing efforts, students and parents reach out to the League to ask,"How can we participate?" The League now offers the opportunity for every student to make that happen."
Teams are split into conferences based on size, starting at five athletes. Since competition is by team size rather than location, the actual school size and location do not matter.
Four different clay target shooting sport virtual leagues are available: five-stand, skeet, trap and sporting clays. These virtual matches are the modern-day equivalent of a postal match, but with scores submitted online. Each team shoots at its home range and scores are compared against all teams in their respective conference. Leagues are run in two seasons: fall and spring. Teams compete in conferences within their state. In cases where a league doesn't have enough teams for equal competition, there is a national league with conferences in each of the four different clay sports. A virtual national tournament concludes the spring season.
Dedicated to making things as fair as possible, scores are calculated using the USA Clay Target League's trademarked TrueTeam scoring method.
Nelson elaborated about the system. "This method allows about 75 percent of a team's athletes to contribute to the team score. Student- athletes get to compete against all athletes within a conference—not just against a select few on another team. This supports one of the League's beliefs that inclusion is more important than exclusion. Smaller teams will use fewer athletes for team scoring and larger teams will use more. The smallest team in the League this year has two student-athletes and the largest team has 153, so many conferences will feature a wide variety of team sizes. After an event is completed, the League ranks the student- athlete's scores from highest to lowest and then uses the same amount of athletes to use for each team. This is determined by the conference's TrueTeam point assignment that occurs before the season begins. After the scores are tallied, scores and rankings are published."
Student-athletes can view scores and rankings as well as set goals and track progress through the League's Shooter Performance Tracker app. Scores are also posted online. Quickly accessible results are key to building excitement and enthusiasm among athletes, coaches and families. Individual and team awards are sent at each league's conclusion.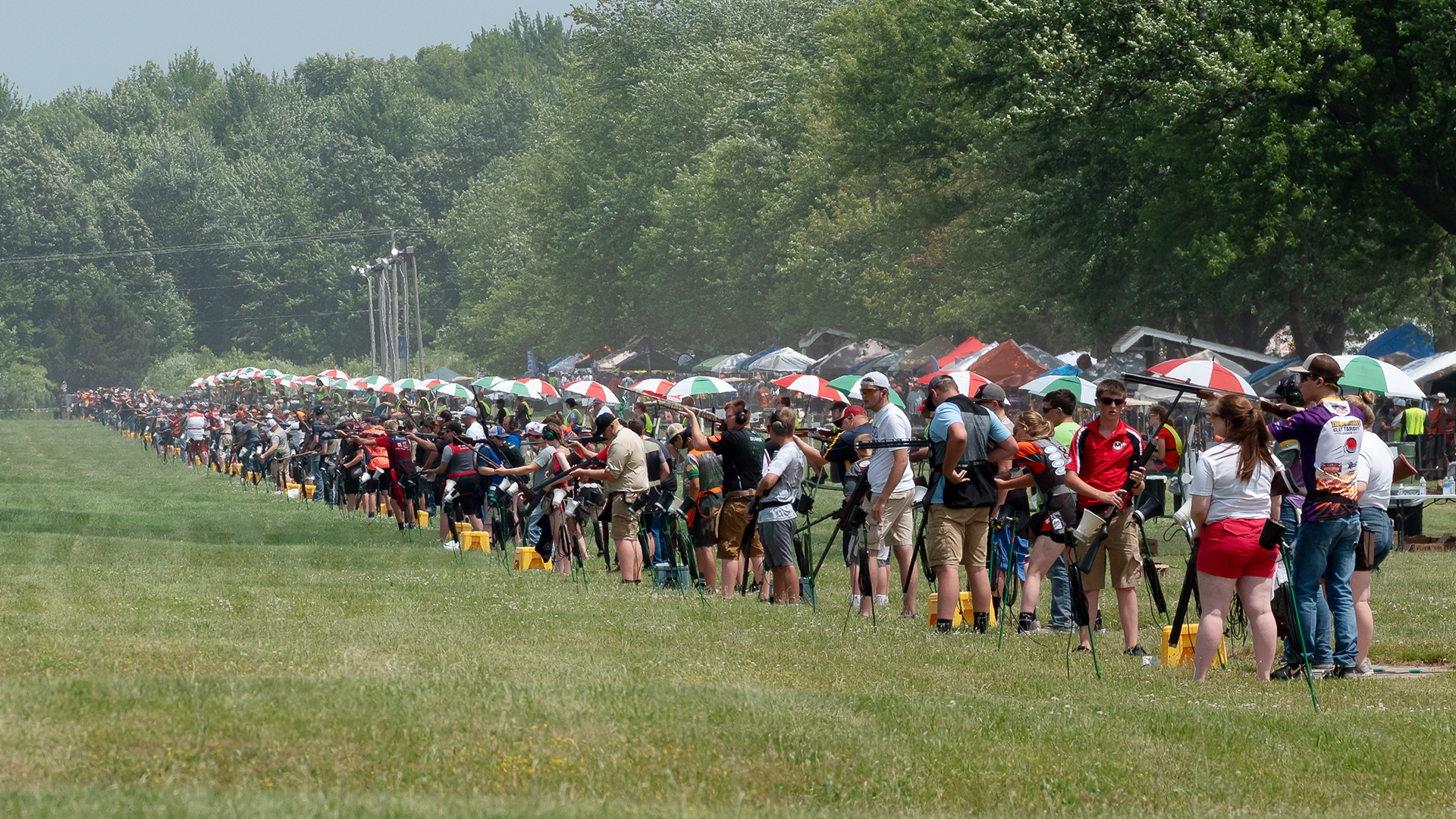 The USA Clay Target League doesn't only sanction virtual competitions. Many states conduct championships. According to mnclaytarget.com, the 2014 Minnesota Trap Shooting Championship was the largest shooting event in the world with more than 5,000 athletes. This year, John Nelson expects 8,000 athletes. Additionally, the USA High School Clay Target League invites top athletes to its in-person National Championship held in Mason, Michigan.
This season, 31,688 student-athletes are competing on 1,466 high school, college and homeschool teams across the country. Though these numbers are impressive and broke previous USACTL records, the USA Clay Target League has a loftier goal—100,000 participating student-athletes by 2025. Pandemic worries and ammunition shortages have set a cloud over this goal, but the League has only grown in popularity since its inception. All shooting disciplines offer opportunities to learn and have fun. The USA Clay Target League has figured out how to combine all the benefits of competitive shooting with school, state and Second Amendment pride.