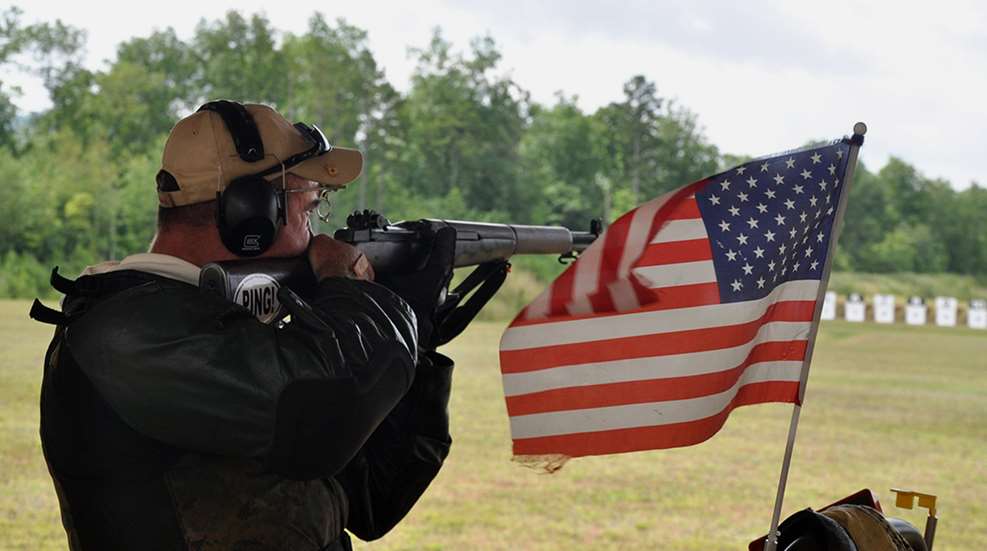 Last year's Garand Match winner at Alabama's Talladega Marksmanship Park, 60-year-old Keith Schachle (Brooks, GA) decided to again participate in the D-Day Matches and gave outstanding performances in not just one competition, but in each he fired—claiming the Three-Gun Aggregate. Schachle's score of 845-17X for the aggregate match was over 20 points past the second place competitor. 
"I felt prepared for the matches, both mentally and gear-wise," he said. "But, I had a rifle malfunction in rapids with the Springfield that hurt me some." 
He went on to say how he struggled some in other events, including a crossfire in the Vintage Military event that cost him 10 points. Luckily, the strong storm front that passed through Alabama from the Gulf of Mexico and cancelled many of D-Day's attractions didn't seem to affect Schachle on the firing line. He even said he enjoyed the cooler temps brought on from the precipitation as he competed.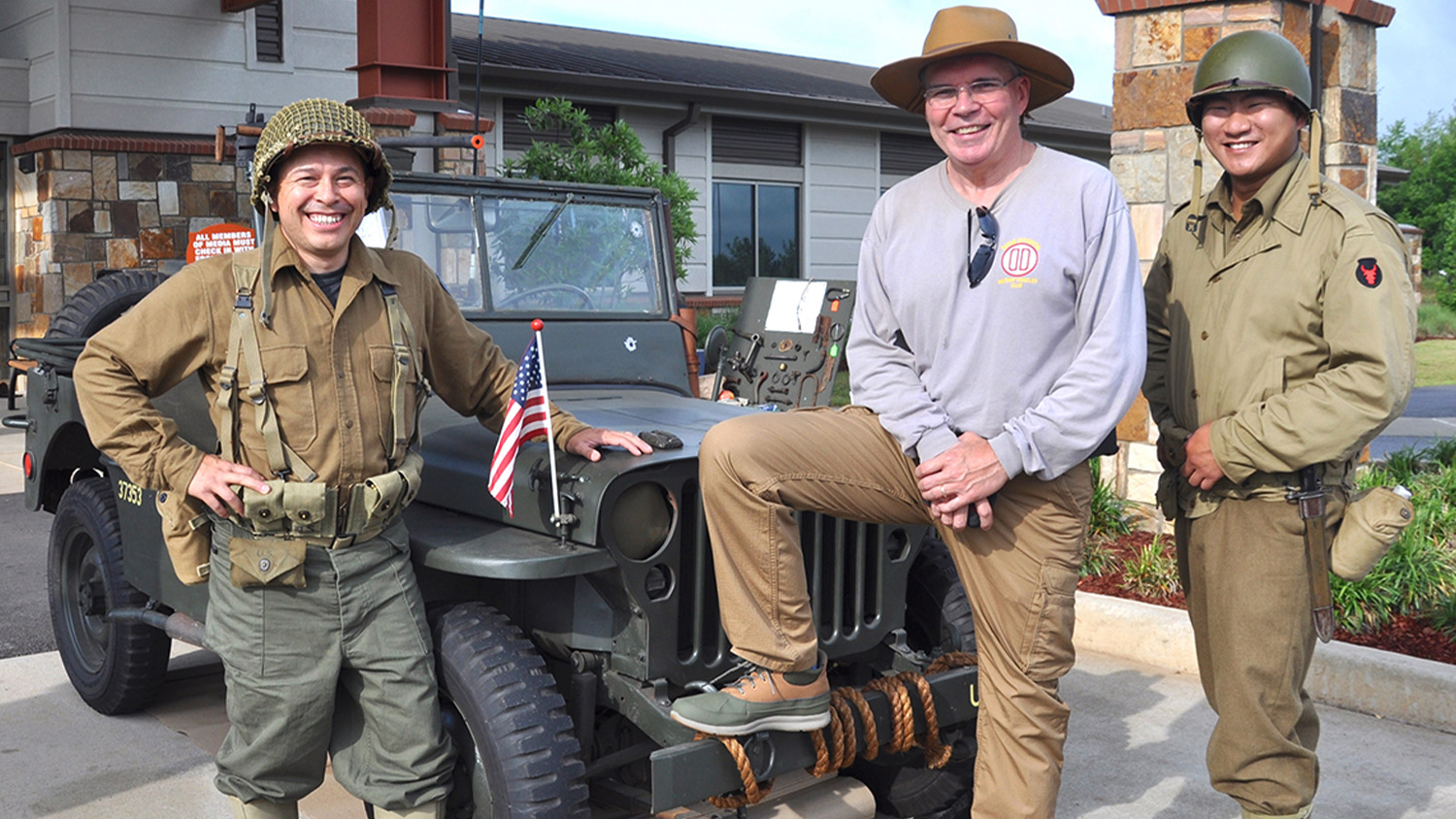 Schachle used a 1943 Garand, a Springfield 1903A3, as well as a 1917 Eddystone vintage rifle during the D-Day competitions, all of which he bought and had rebarreled. They are practically the only ones he owns, seeing himself as more of a shooter than a collector. He's a frequent competitor, thanks in large part to his wife Brenda.
"I shoot a lot," he said. "I am fortunate to have a wife that is very supportive of my shooting passion. Brenda makes it easy for me and works out the travel logistics."
He joked, "She once told me, 'You worry about shooting X's, I'll worry about the travel arrangements.' Unfortunately, she's better at that arrangement than I am."
Some of Schachle's other marksmanship accomplishments include earning his Distinguished Rifleman Badge #2287, becoming an NRA High Master in Across-the-Course (XTC) and Mid-Range and a CMP Master in XTC.
Along with the Three-Gun Aggregate at the D-Day events, Schachle also nabbed the overall win in the Vintage Military Match with a score of 290-8X. Additionally, he finished within the Top 10 during the Garand Match and fourth in the Springfield event.
The Talladega D-Day matches are held to commemorate the anniversary of the Allied Forces D-Day landing at Normandy Beach during World War II as well as to provide a space for competitive marksmanship opportunities for a variety of individuals. Using vintage and modern military rifles and pistols, competitors may choose from an assortment of events that will test their abilities and provide recreational fun.

See more: Competitive Shooter Pays Homage to Australian World War I Soldiers