Important to note: These "warnings" have been around for years, but they're still not always heeded—or understood (related).
The impetus for this article came from a recent experience at a local gun shop. I went there in search of a subsonic .300 Blackout load, and they had one in .300 Whisper. The counterperson had told me that it was "exactly the same as .300 Blackout, just like .223 Rem. is the same as 5.56 NATO." Neither statement was true, although Whisper specs are plenty close enough to Blackout that no differences factor in regarding safety or function. However, .223 Rem. and 5.56 NATO are not nearly the same.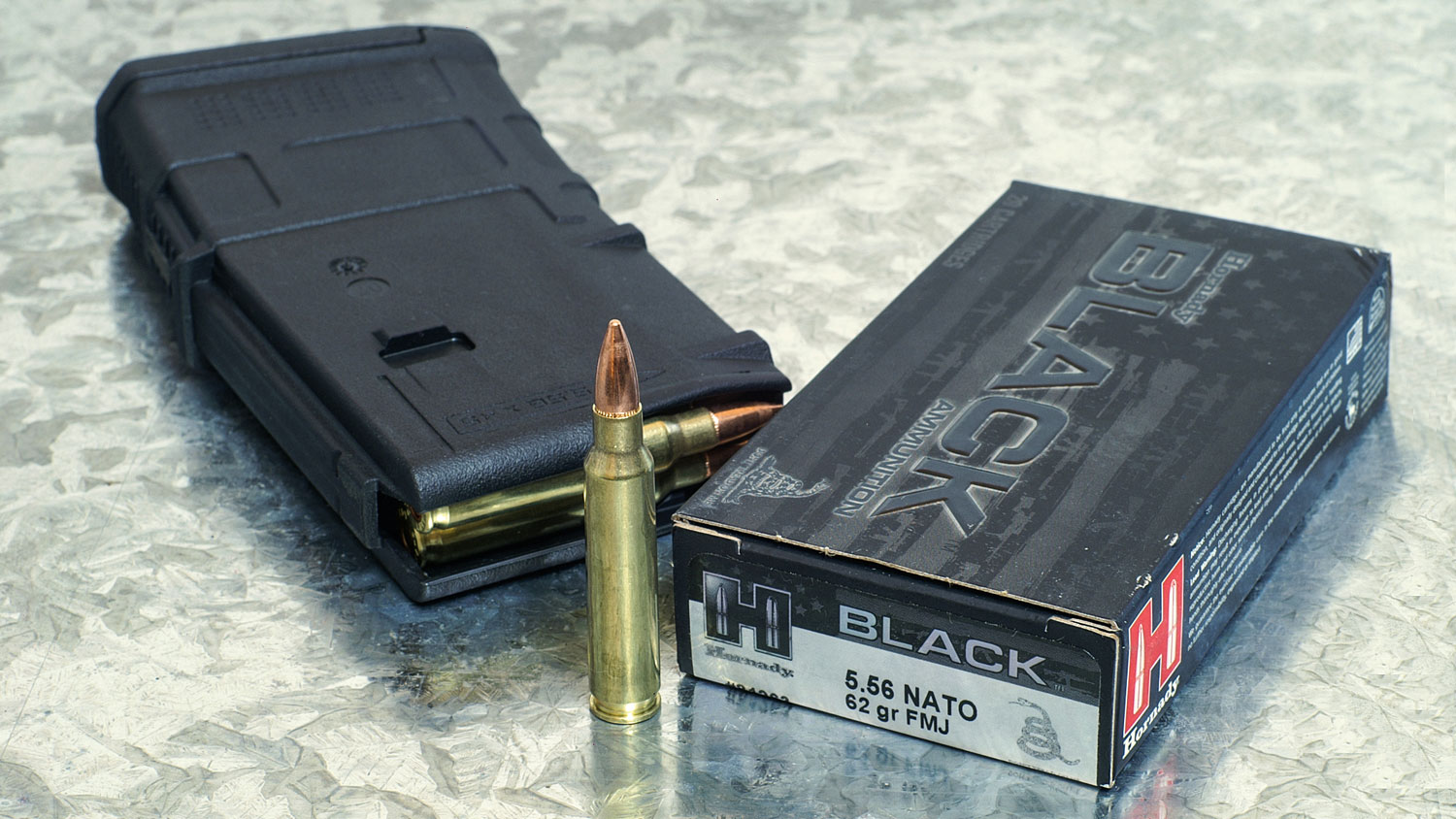 The difference is pressure.
There can be minute but measurable differences in any single dimension (neck diameter, headspace, case length, cartridge length) from brand to brand, commercial or mil-spec, but there is no defining, critical difference in .223 Rem. and 5.56 NATO cartridge dimensions. I see folks on forums worried that they can't find reloading dies for it. They don't exist. Now, chamber headspace gauges are different because of the chamber specs. Again, not because of the cartridge specs. That matters to DIY builders. Minimum dimensions are the same, but NATO specs allow a longer maximum figure to still be within spec.
Some definitions: SAAMI and NATO
SAAMI (Sporting Arms and Ammunition Manufacturer's Institute) is a voluntarily given information base that defines our modern centerfire-cartridge specifications; manufacturers tend to agree. SAAMI defines minimum and maximum headspace, for instance, and also chamber pressure maximums.
NATO (North Atlantic Treaty Organization) standardized ammunition is used by the Allies, including U.S. Armed Forces. It has its own set of standards for dimensions and outputs.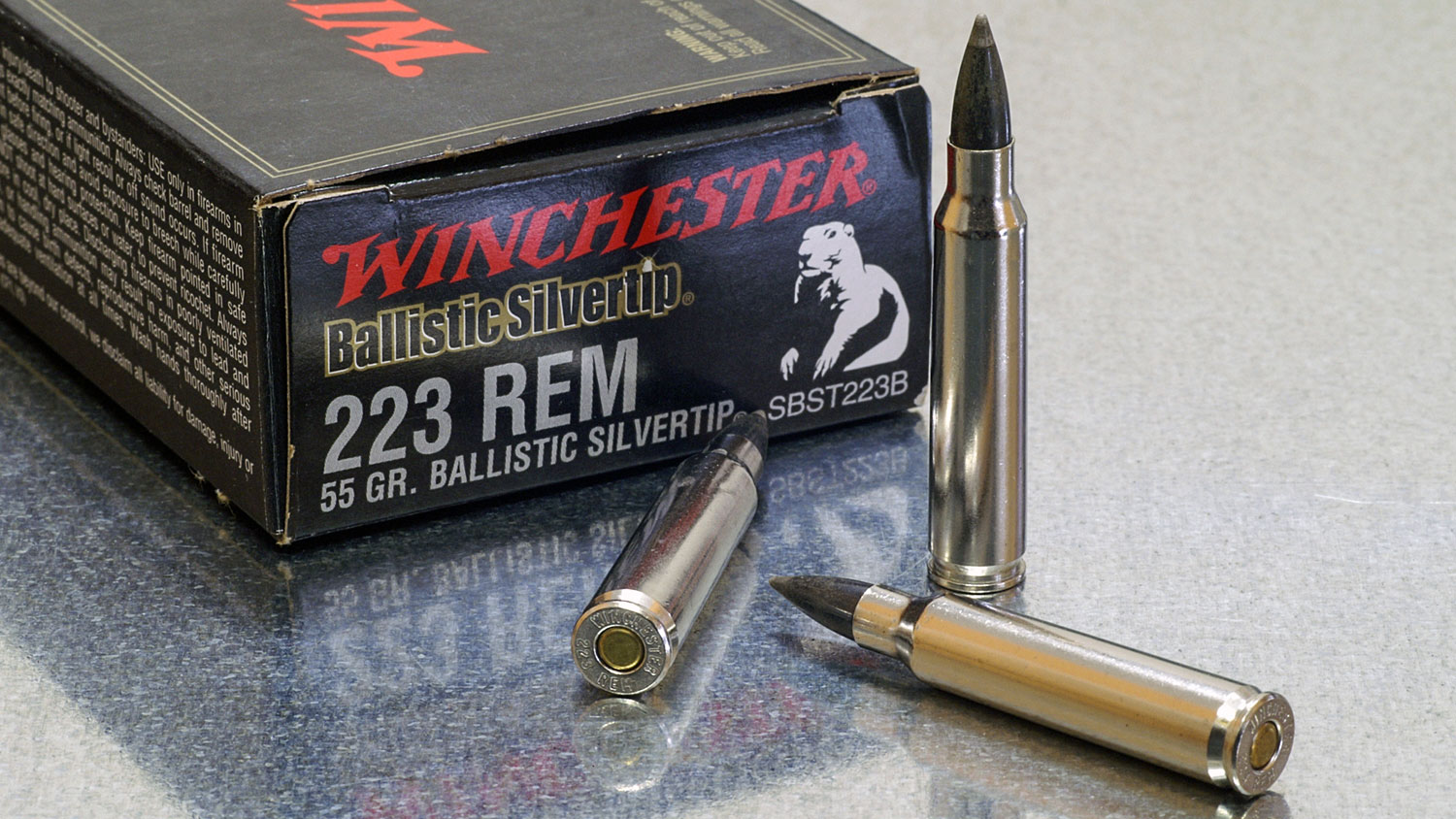 Which, How, Why?
Here's where .223 Rem. and 5.56 NATO came from, and largely where the differences originated. First, there was the .222 Rem. This was uniquely developed (no parent case) in 1950 as a cartridge for varmint hunting. It was the first commercial rimless .224 cartridge made in the USA. So, when Armalite, and others, started its Small-Caliber/High-Velocity (SCHV) experiments, this is what they started with. It was clear early on that it would not meet the Continental Army Command (CONARC) velocity and penetration requirements, so Armalite went straight to Remington. Remington in turn created the .222 Remington Special, which had a longer case body and shorter case neck than .222 Rem.—adding capacity. In 1963, the Remington .222 Special got its designation as 5.56x45mm and was officially adopted for use in the new M16 rifle (which was actually already in use). The next year it got its full commercial SAAMI specs and emerged as .223 Rem. in commercial loadings.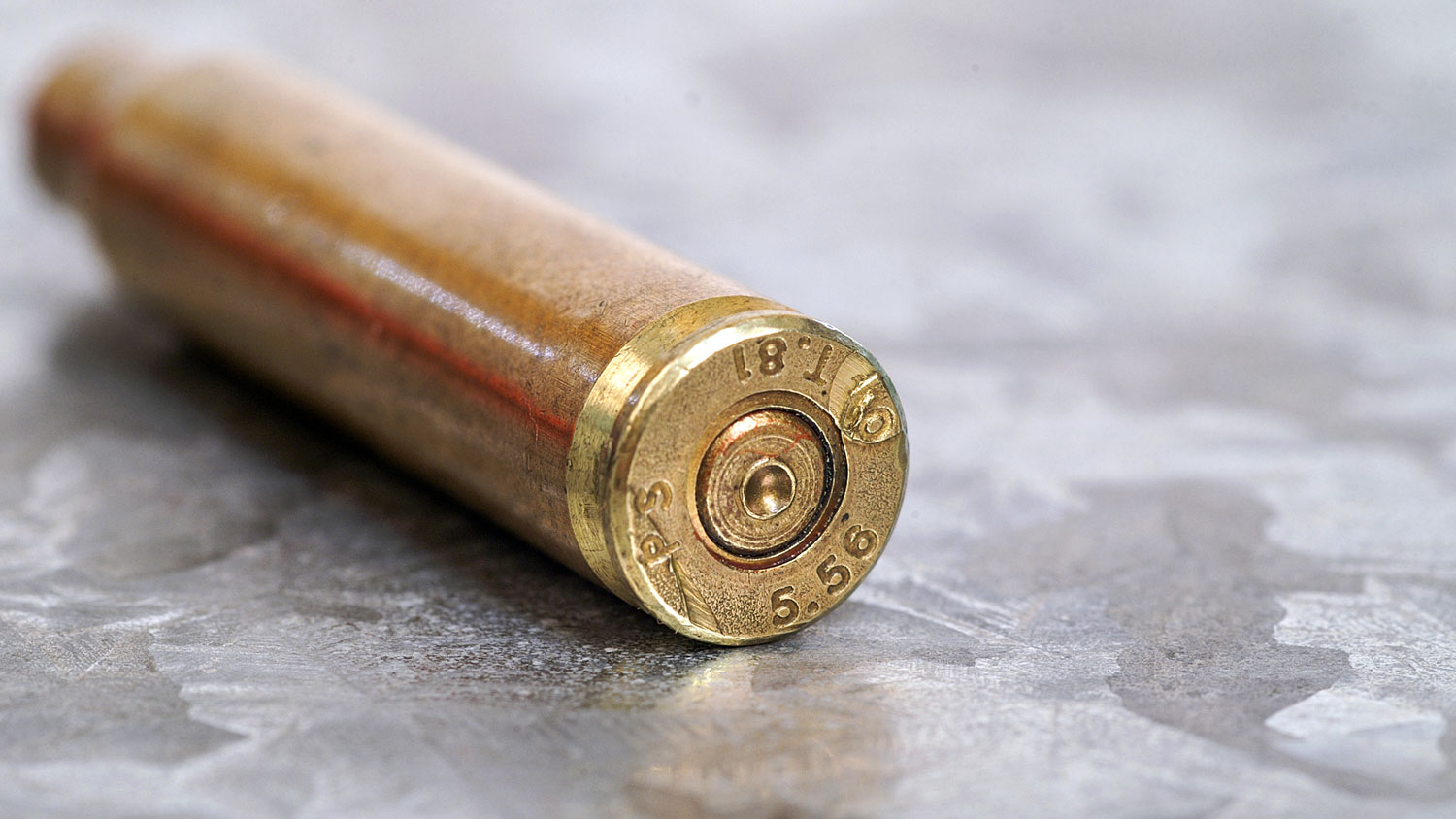 On the commercial market, .223 Rem. sought to find its place as a varminting round. That is the short-answer reason how .223 Rem. and 5.56 NATO ended up with different chambering specs and pressure limits. The first commercially available rifle in the new .223 Rem. was a Remington Model 760 Gamemaster pump-action. Not exactly an AR-15.
For better performance with the common and popular 50- to 55-grain varmint bullets, and also following along with the norms at the time for chambering bolt-action rifles commonly used for varmint hunting, the SAAMI-spec .223 Rem. has a fairly short leade in the chamber throat. It remains that way to this day. The leade in a NATO-spec 5.56 is radically longer.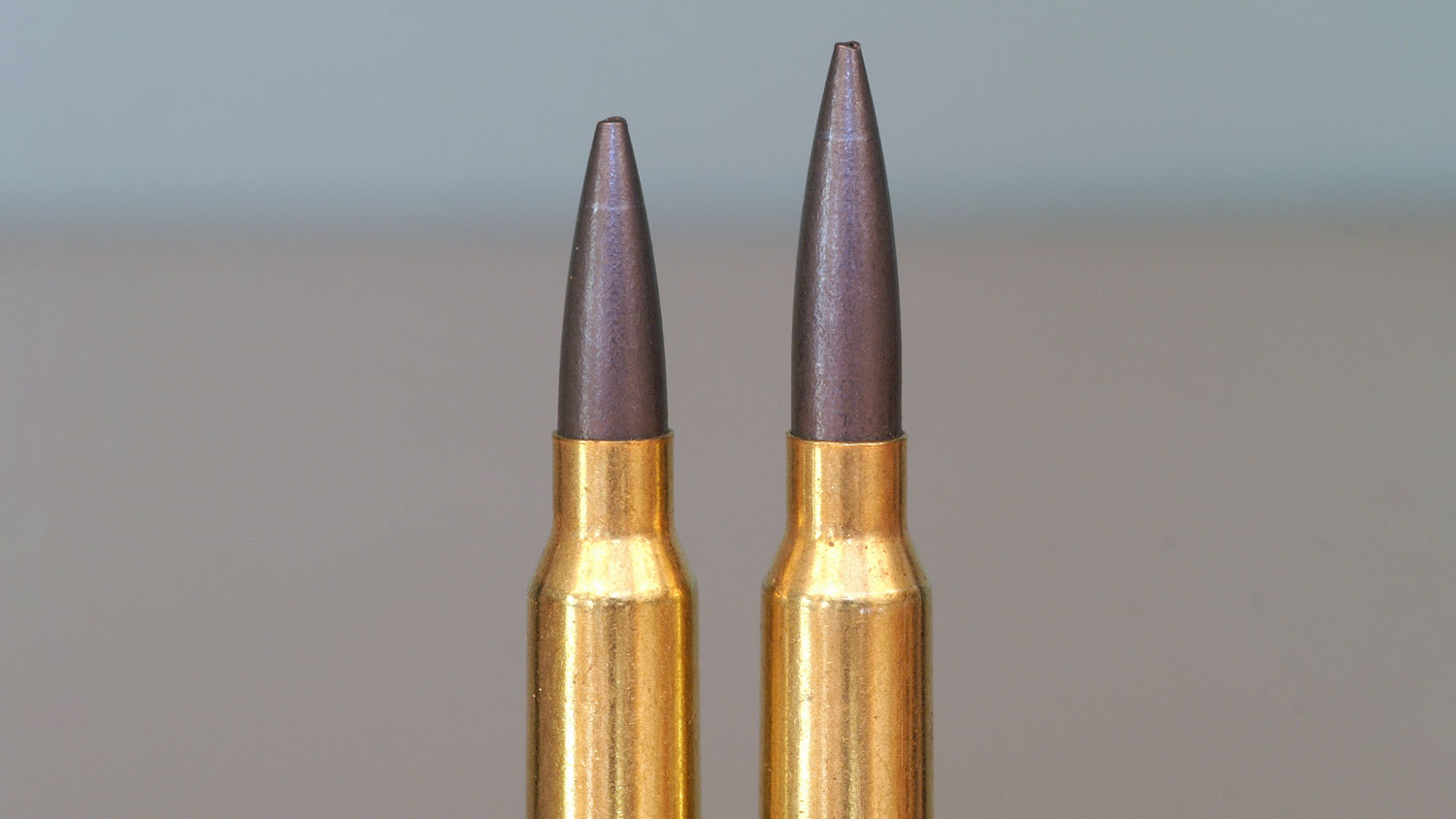 Tech: Leade, a.k.a. "freebore" is the space between the end of the case-neck portion of a rifle chamber and the first point forward from which a bullet would contact the lands or rifling in the bore. It's kind of like a funnel. A longer space (a bigger gap) increases the volume available to accept high-pressure propellant gases at this critical point where cartridge pressure is highest. NATO is radically more generous. It's longer, with more volume (the actual difference in the reamers is SAAMI equals .0250 inches and NATO is .0566 inches). NATO gives relatively much more room for expanding gases to occupy.
Don't underestimate gas pressure in action folks. There can be a solid 10,000 PSI difference comparing the same ammo run through a SAAMI- and a NATO-spec chamber. That's the equivalent of more than a full grain of propellant in the case—that's a lot.
First point: Never fire NATO-spec ammo in a .223 Remington chamber. It will be, not may be, over-pressure. A barrel with a NATO chamber will have a "5.56" stamp on it, or, hopefully, a more-complete designation and include "NATO," but I have increasingly seen barrels that aren't stamped at all.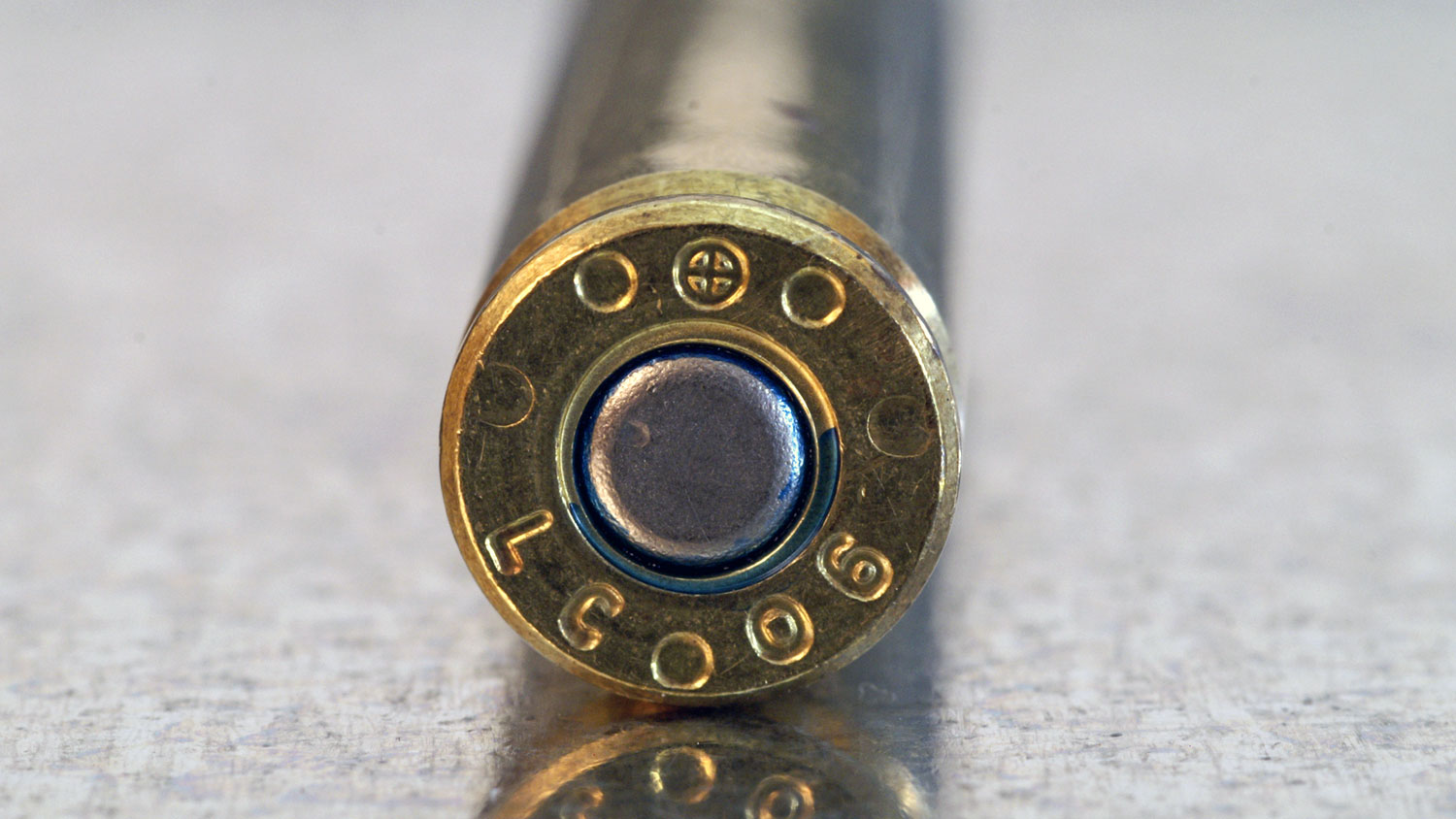 If you're shopping barrels to do it yourself, or a gun to purchase, I recommend choosing a NATO chamber, if there's an option—and that's because then you have an option in ammo. Tips and hints: the SAAMI-spec .223 Rem. chamber is often also called a "match chamber" or sometimes a "minimum" chamber.
What's a "Wylde?"
To throw another option into the mix, there's also the "Wylde" chamber. It is popular and available—especially in aftermarket barrels.
Bill Wylde was one of the original AR-15-accuracy pioneers and focused on building guns for use in NRA High Power Rifle. When the longer, heavier .224-cal. match bullets showed up, like the Sierra 80-grain MatchKing, which cannot be seated deeply enough to fit into the magazine box, Wylde designed his own chamber reamer. The idea was to give additional length (compared to SAAMI spec) in the leade to accommodate these bullets, but also to compromise between the SAAMI and NATO spec with the idea of shortening the "jump" to engage the lands for the 69- to 77-grain bullets that were fed from the magazine. It's in-between SAAMI and NATO.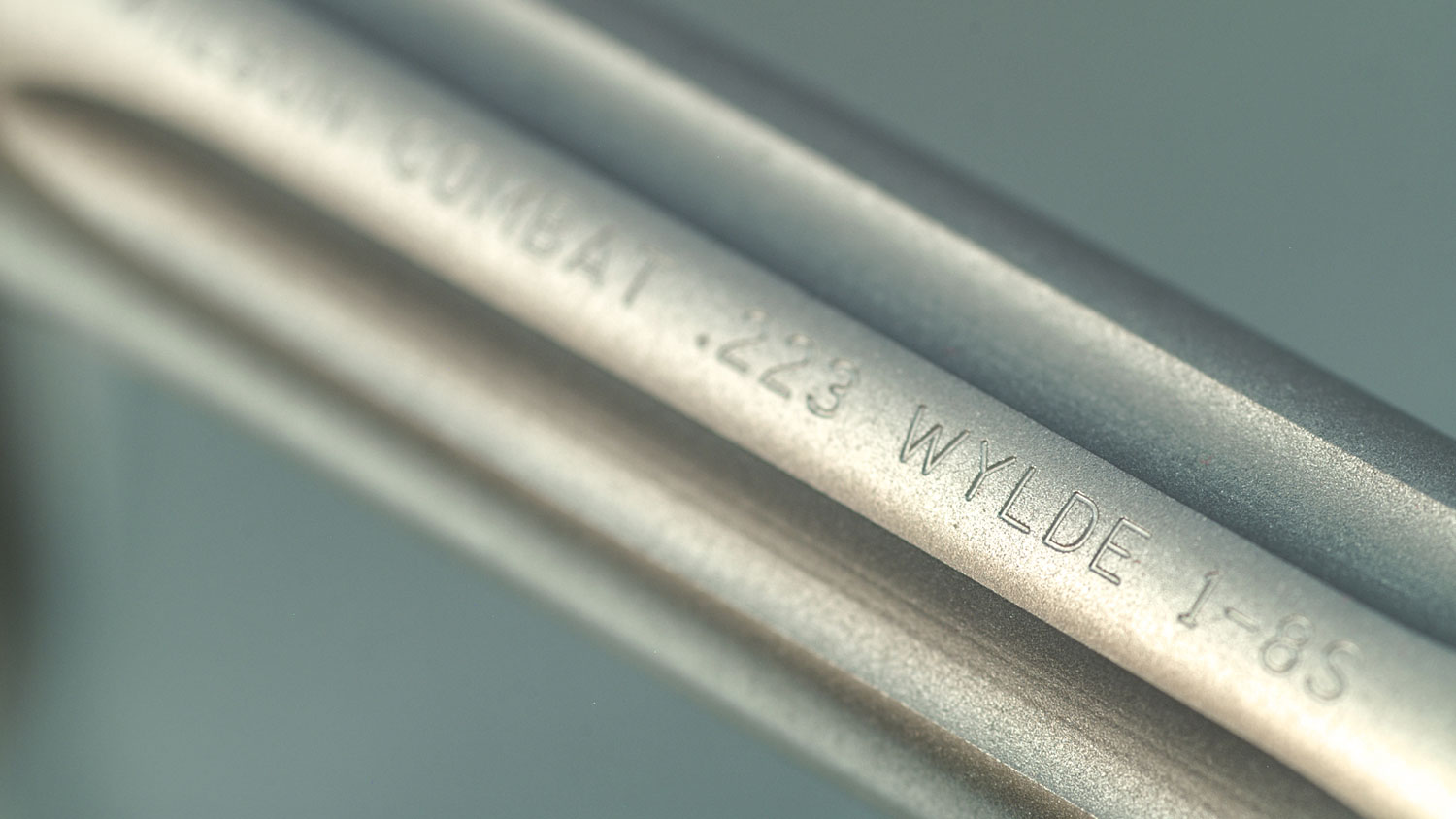 The best accuracy for magazine-length .223 Rem. commercial-spec rounds still may come from a SAAMI spec, and that's because it offers the shortest jump into the lands. Exploiting that has everything to do with bullet choice (ogive dimensions). Rumors are true—it is safe to fire NATO-spec ammo through a Wylde, although a NATO still means lower pressure.
So, a Wylde is a good compromise, as it was originally intended to be, because it gives us the choice of firing genuine NATO and the potential for better on-target performance. I say "potential" because you can't prove it by me. I had a Colt's-brand HBAR barrel (NATO chamber) once in an NRA Service Rifle that shot such a ton of clean rapid-fire event scores for me that I can't say NATO won't shoot. Right. I got lucky (and it further proves that any barrel can be good). I also think that once bullet jump gets more than a scant few thousandths of inches, the leade angle (not so much length) matters more for good accuracy. There are slight differences in NATO reamers, but the most common cuts a shallow 1.2-degree leade-in angle (one way to get the extra-long throat)—and that is gentle—eases bullet entry into the lands. A SAAMI spec calls for a 3.2-degree transition. Wylde is 1.25-degrees, so likewise smooth.
Pressures Defined, and Redefined
Let's get some more numbers out here. NATO ammo is hot, and getting hotter. Over a few years, .223 Rem. commercial has pumped up also. Overall, pressures have increased in many cartridges, both rifle and handgun.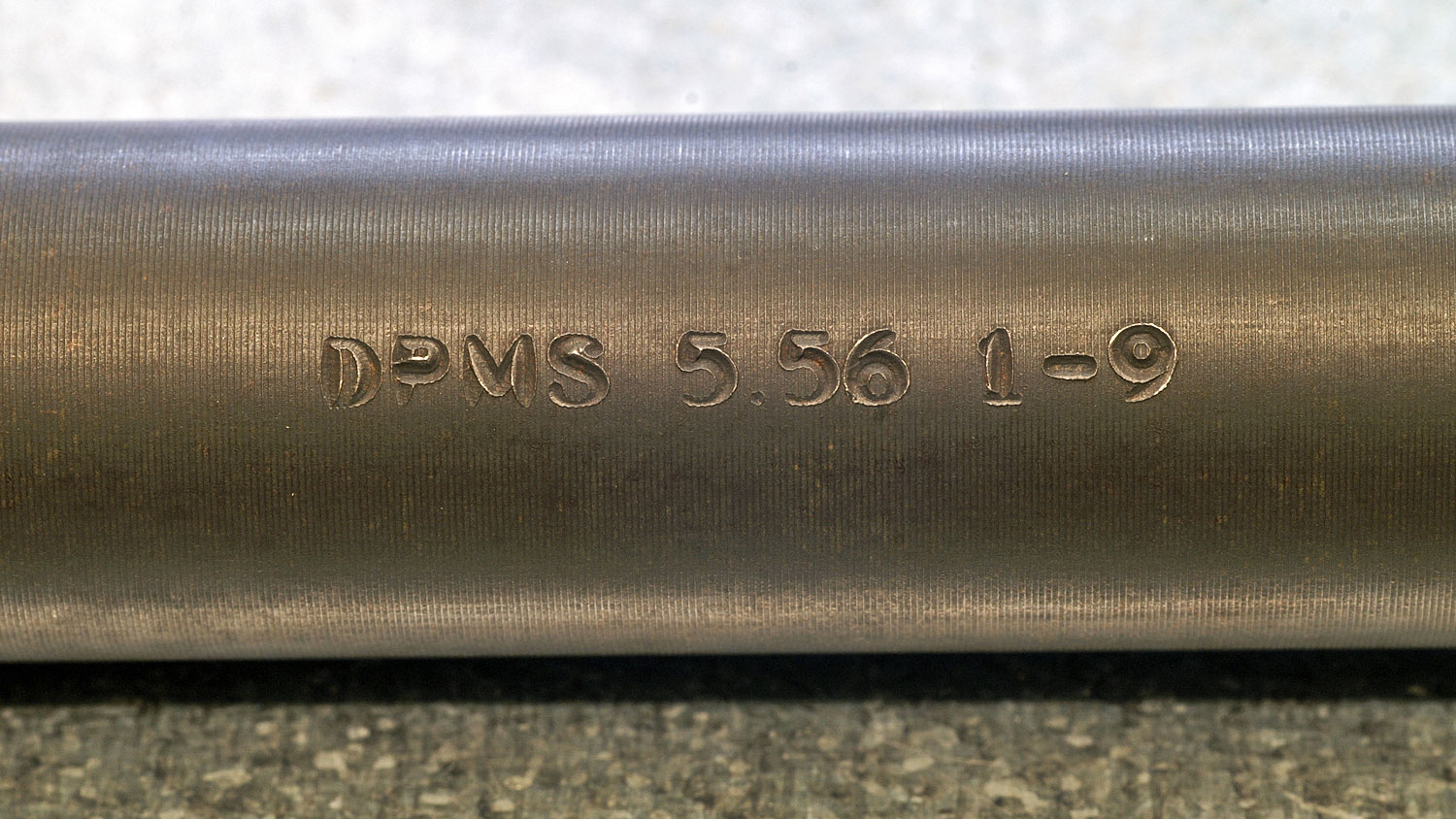 That's leading to this: I am the proud and privileged owner of an URG-I, which is the very latest (2018) USASOC contract M4 (I have the upper, not the lower). This is a big change from previous configurations, and the changes pretty much revolve around increasing its capacity to handle cartridge pressure. I opened up a few boxes of "genuine" NATO 5.56mm to check it out, something I honestly haven't fired for years. Dang, that stuff is potent. Over the past several years, the pressure level has increased. As best I could authenticate, it was 55,000 PSI back at the start. Current standard is a little over 62,000 PSI. (NATO is technically measured differently than SAAMI, but the figures I give here are accurate for comparison.) Compared to current SAAMI specs for .223 Rem. that's a solid +7,000 difference (again, it can be up to +10,000 depending on the load). As said, that SAAMI-spec figure has also increased over the years; original .223 Rem. specs called for max at 52,000 PSI, and that's still a common max listed in loading data.
There's a reason behind this story: That gun would not function with commercial .223 Rem. The very newest NATO—M855A1 (AB57)—is said to be up to 65,000 PSI. Dang. That is what it was built around. I suspect it's the short 14.5-inch barrel that's at the heart of continually ramping up 5.56 NATO velocity, but they didn't ask me.
For Handloaders
This is important: First, just because it can "take it" doesn't mean you have to give it out. You do not need to load NATO-level for use in a NATO chamber. There's more to that, or can be, as my little URG-I story told. If it's an AR-15, especially a carbine (any with a shorter gas-system length than rifle-standard), you need to load to an adequate pressure level for good function. That level can be variable, and function tuning is easily possible (different buffers, springs, adjustable gas systems). Getting to the point: I recommend using .223 Rem. load data, even if it's on the upper end. NATO-level loading shortens case life and needlessly hammers the gun. Folks, soldiers don't pick up their brass. NATO is only ever intended to be fired once.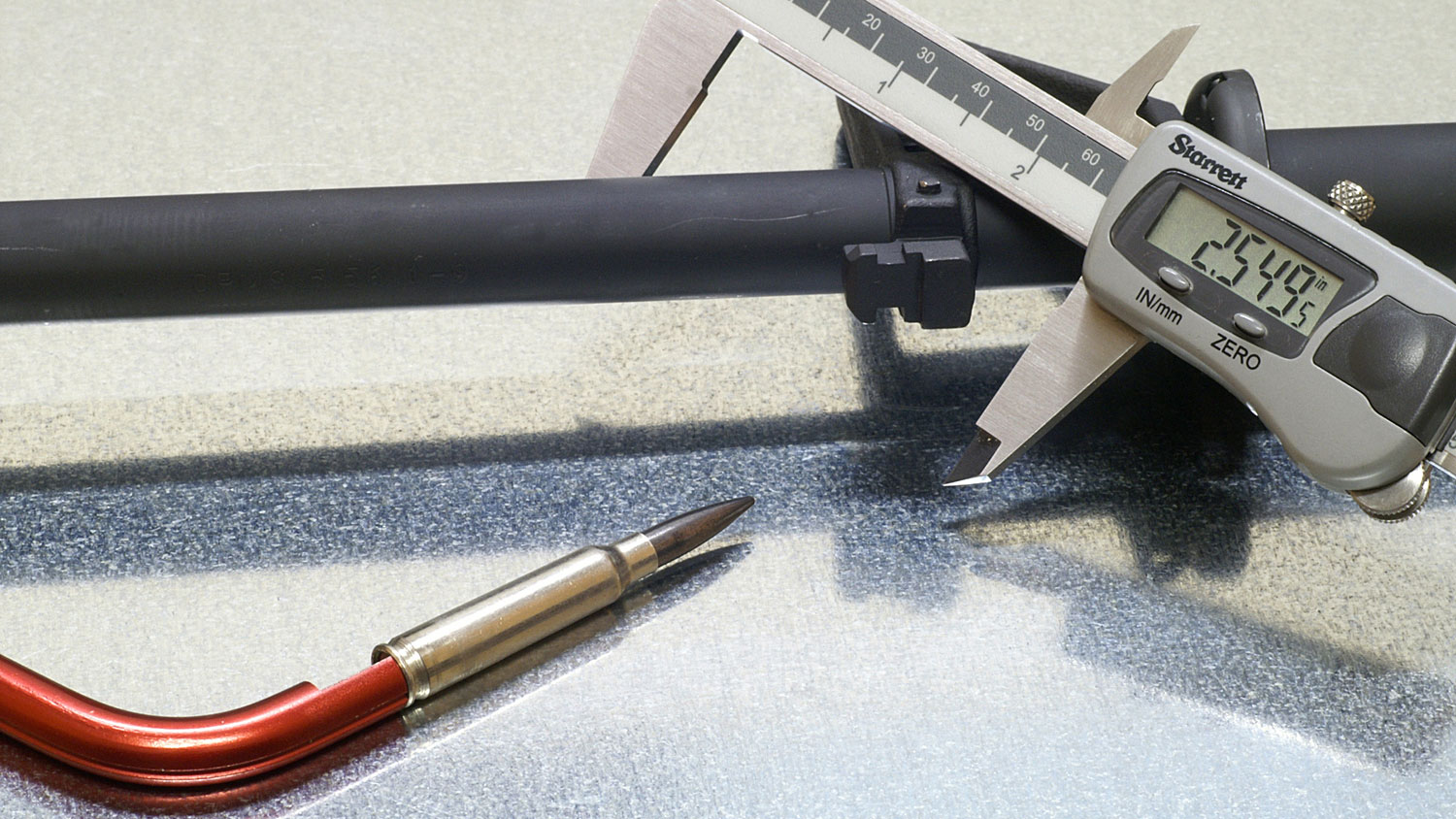 Also, pay attention to the test barrel specifications when researching load data. What is the barrel length and, above all, which chamber? Keep the differences in mind when interpolating the data listed. If there's a "max" load and it's tested in a NATO chamber, (Colt's HBAR for instance) you best not start close to that if you've got a SAAMI chamber.
The preceding is a specially-adapted excerpt from Glen's books Top-Grade Ammo and America's Gun: The Practical AR15. Visit zediker.com for more information plus downloads from Zediker Publishing.
Sources
---
See more: