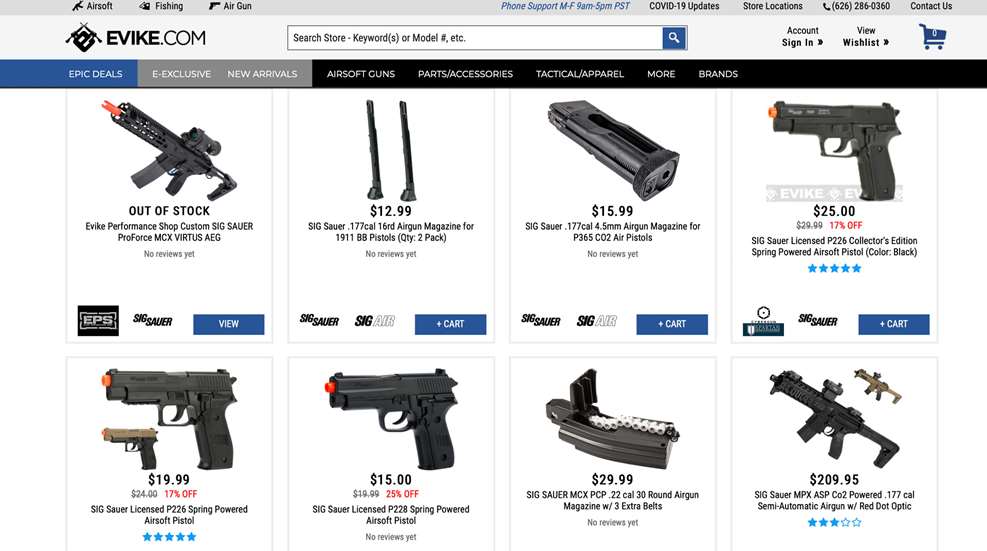 SIG Sauer has announced that its SIG Air Division has joined forces with Evike Manufacturing Group (EMG) for future product development and continued product distribution of SIG air gun and airsoft products in the U.S. through Evike.com. SIG Air products are designed from the ground up to provide a realistic training experience. Currently, Evike.com carries 76 individual SIG Air products, including pistols, rifles and accessories.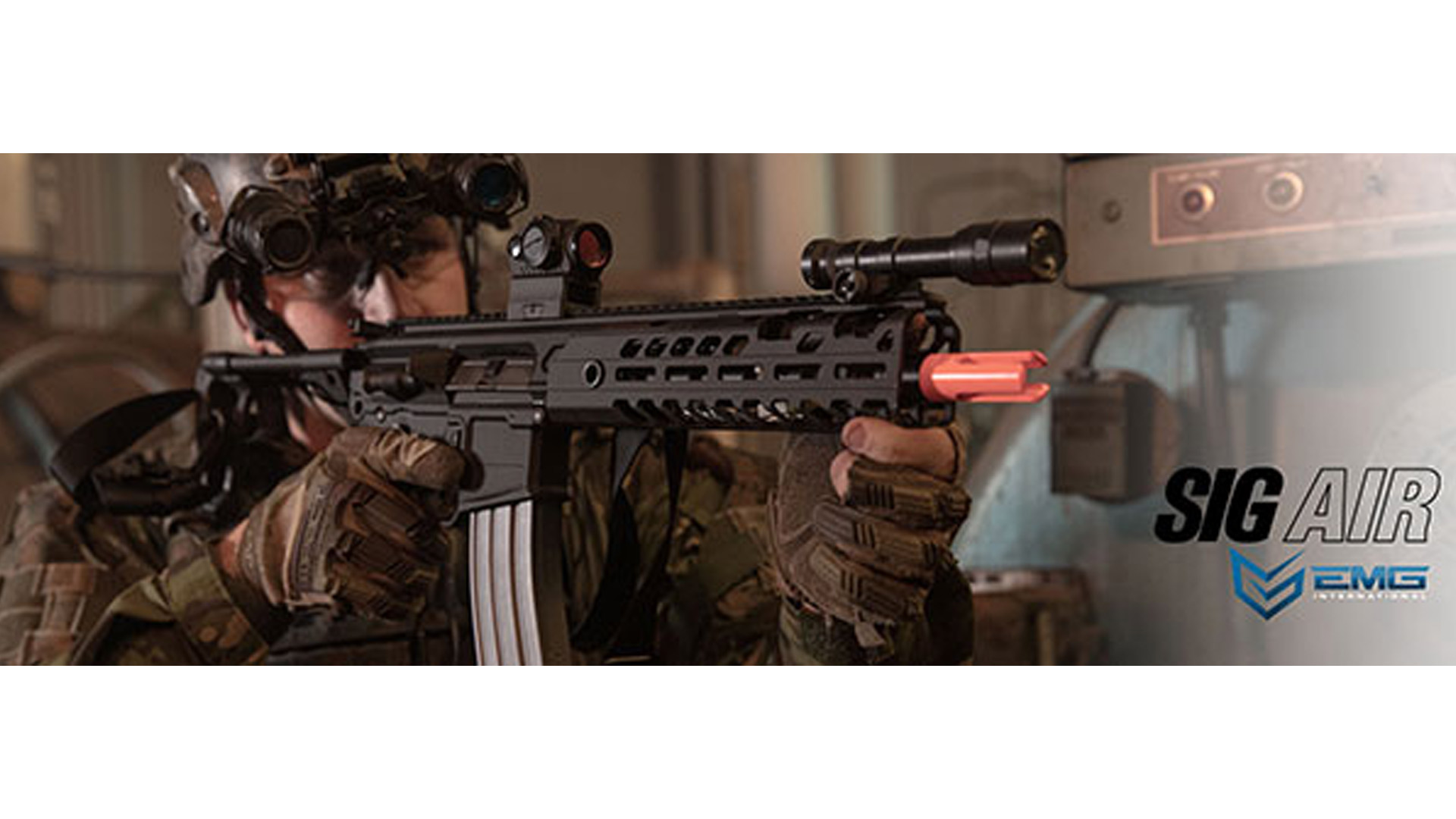 The SIG Air product line includes traditional CO2 pellet and BB rifles and pistols designed to imitate the look, weight, balance and handling characteristics of their traditional firearms counterparts. In addition, there is the Proforce training line of airsoft pistols, rifles and accessories.
"This exciting collaboration between SIG Air and EMG is a result of the increasing popularity and demand we are seeing in the marketplace for SIG air guns and airsoft products," said Tom Taylor, chief marketing officer and executive vice president of commercial sales for SIG Sauer.
"The team at Evike.com and EMG are excited for the opportunity to join forces with SIG Air to create new products, expand the SIG Air product line and provide a new dealer experience for SIG Air products," said Evike Chang, CEO of Evike.com and president of EMG, Inc.
Learn more at sigsauer.com.
---
See more:
New: SIG Air Reflex Sight