SIG Sauer's new Super Target .177-cal., single-shot pneumatic air pistol is a great option for those seeking an entry-level 10-meter target pistol. And on the ammunition side of things, the company has also released new air gun pellets for pest control, plinking, target shooting and training.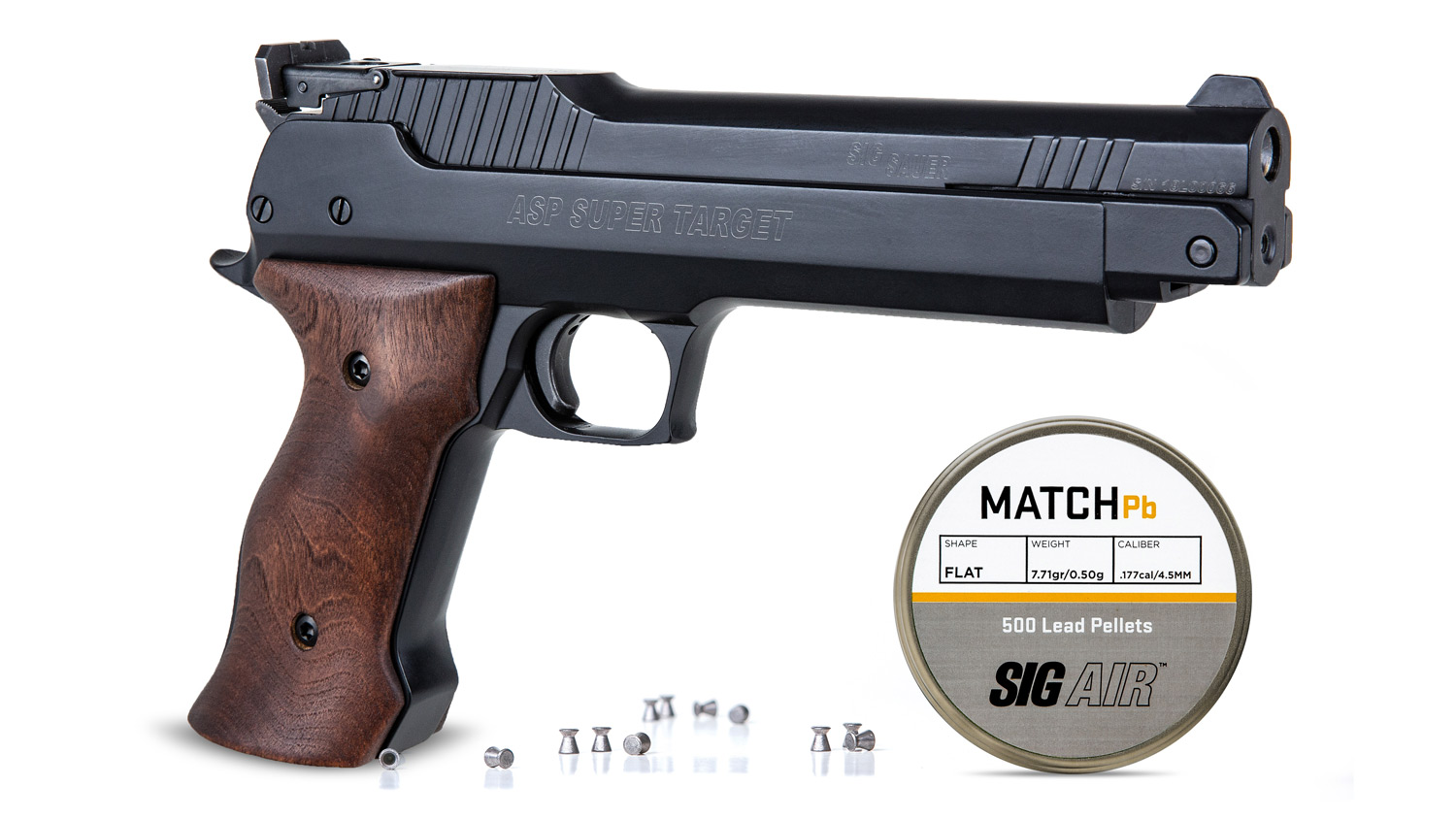 The biggest thing about the new SIG Super Target is the great price ($349.99, including case), instantly making it an attractive option for both beginners as well as experienced shooters. And, since this is a pneumatic pistol, no CO2 is required for use. To operate this air pistol, you release the slide by pulling the hammer back, while simultaneously pulling the slide up and over until completely open. Then, you insert a pellet, close and it's ready to shoot.


With a barrel length of 7.5 inches (rifled), you can expect excellent accuracy. Muzzle velocity is up to 400 fps. The total overall length is 10.25 inches, and the Super Target is also fairly lightweight at 2.5 pounds. The all-metal finish is attractive in conjunction with the wood grips.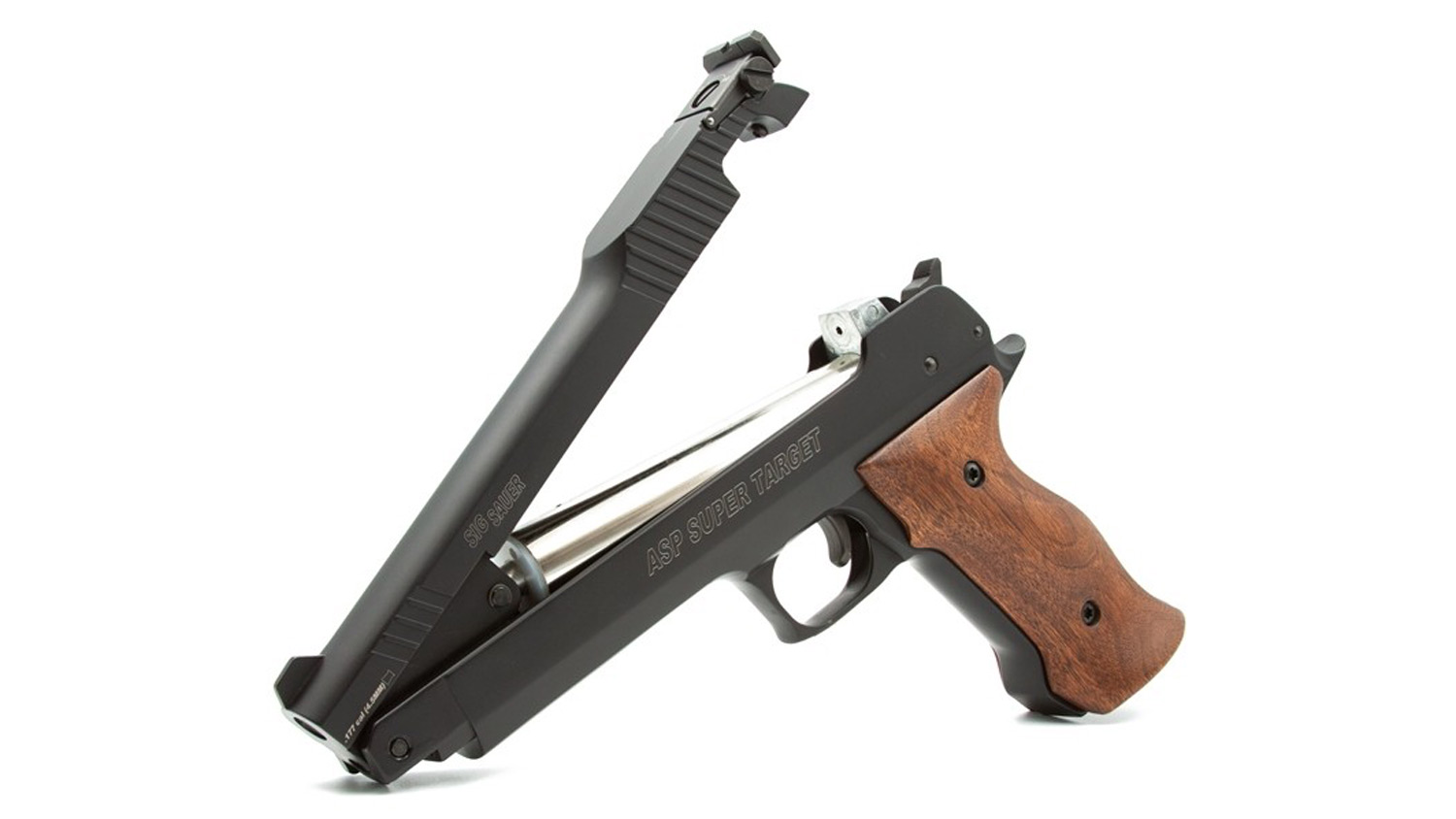 New Air Gun Pellets
Additionally, SIG is adding four new air gun pellets for different uses. Zero Pb is a hollow-point lead pellet and Dagger Pb is a domed pellet. Available in both .177 and .22 calibers, both are for pest control. Venom Pb is a round lead pellet also available in both .177 and .22 that's great for training and plinking, while Match Pb (only .177 cal.) is a flat lead pellet optimized for training and plinking.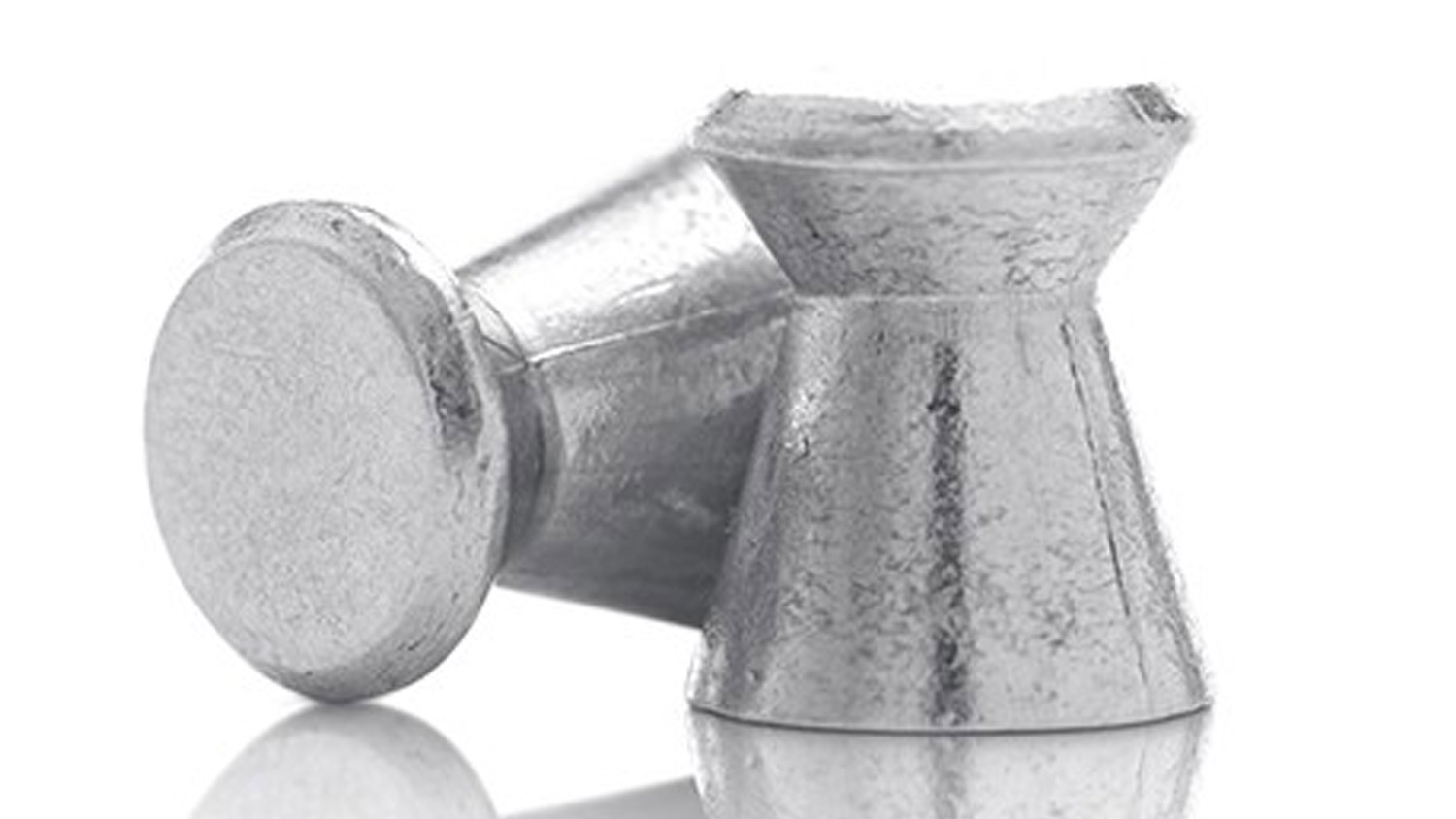 Pricing for the new pellets is as follows (all prices are for 500-round boxes):
Match, $8.99
Venom .177, $8.99
Venom .22, $8.99
Dagger .177, $9.99
Dagger .22, $9.99
Zero .177, $11.99
Zero .22, $11.99

Learn more at SIGSauer.com.