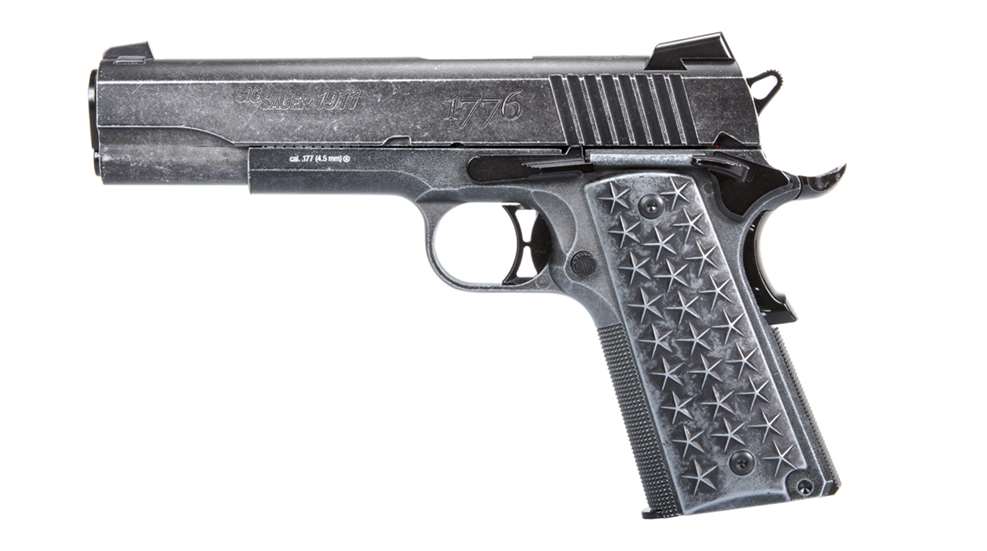 SIG Sauer has introduced the new "We The People" 1911-styled BB pistol (MSRP: $120). This semi-automatic, CO2-powered air gun has a functional takedown lever for field stripping.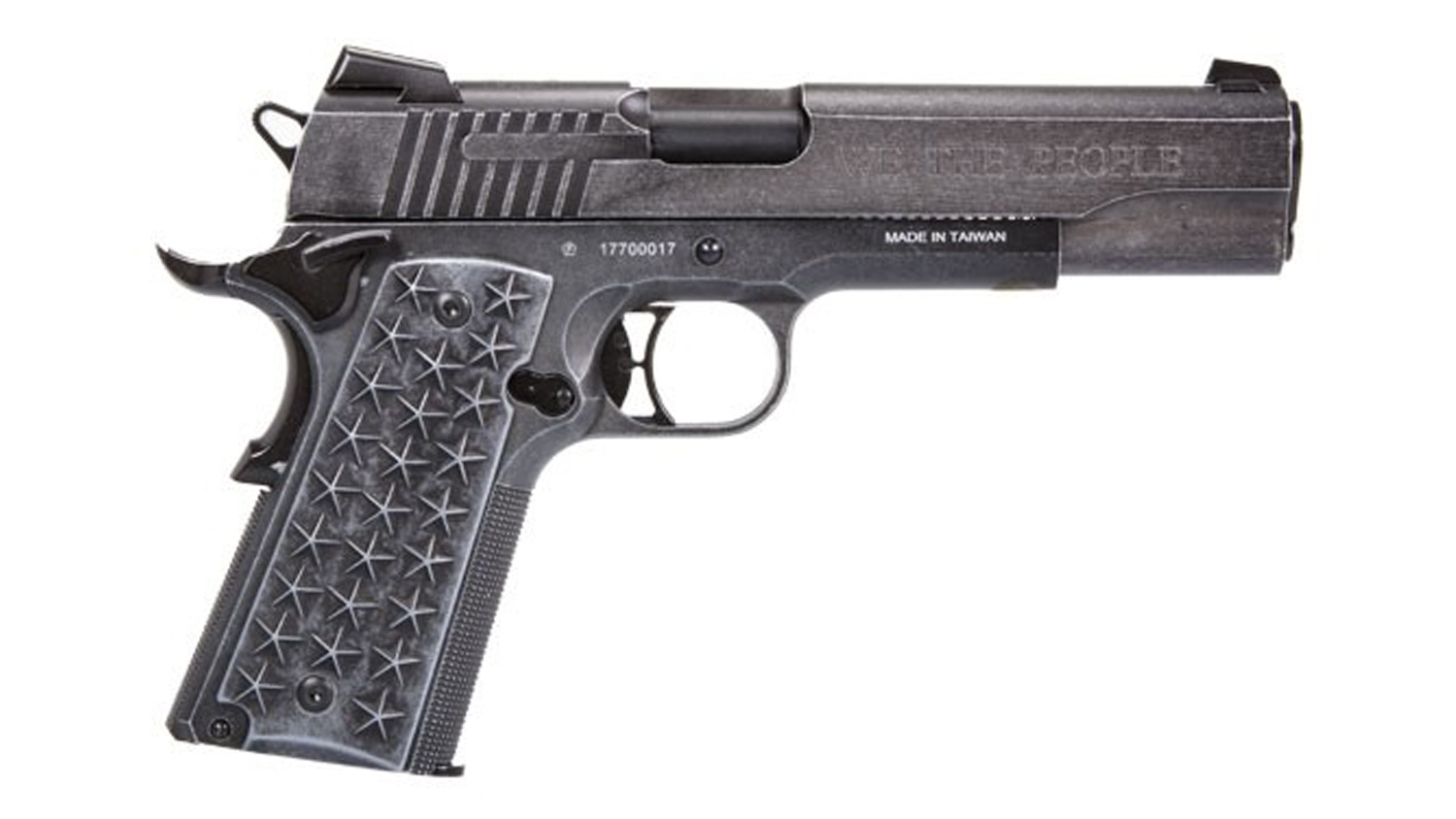 This new air gun has the same skeletonized trigger as the 1911 "We The People" full-size centerfire pistol that it is based on. The front and rear sights are fixed, and a 12-gram CO2 cartridge is housed in the drop magazine (SIG's first drop magazine for an air pistol). There's a functional grip safety, and the included 17-round drop magazine holds 4.5mm steel BBs. Additionally, it has a full-metal slide and frame (featuring realistic blowback slide action). The slide remains open after the last BB is fired. The new BB pistol weighs 2.2 lbs. and has an overall length of 8½ inches.

The "We The People" 1911 BB pistol sports the same custom grips as the centerfire version—decorated with 50 stars (25 on each side) that represent each state of the Union. The distressed finish on the stainless-steel slide and frame includes patriotic engravings—13 stars on top of the slide and "WE THE PEOPLE" and "1776" on the slide flats.

"This new 1911 'We The People' BB pistol is as close to an exact replica of its centerfire counterpart as possible," said Joseph Huston, vice president and general manager of the SIG Sauer Air Gun Division. He added, "The weight and feel are virtually identical, and this BB pistol version features our first drop magazine in an air pistol. It is also our first model that is field strippable, for maximum authenticity."

For more information on SIG Sauer air guns, please visit www.sigsauer.com/airguns.