by
at
USA Shooting
posted on November 20, 2023
Support NRA Shooting Sports USA
DONATE
Six USA Shooting athletes have accepted invitations to compete at the 2023 International Shooting Sports Federation (ISSF) World Cup Final in Doha, Qatar, November 18-26.
For the 2023 competition, athletes with a world ranking of 12 or higher—as well as 2023 World Championship medalists—were invited to the competition.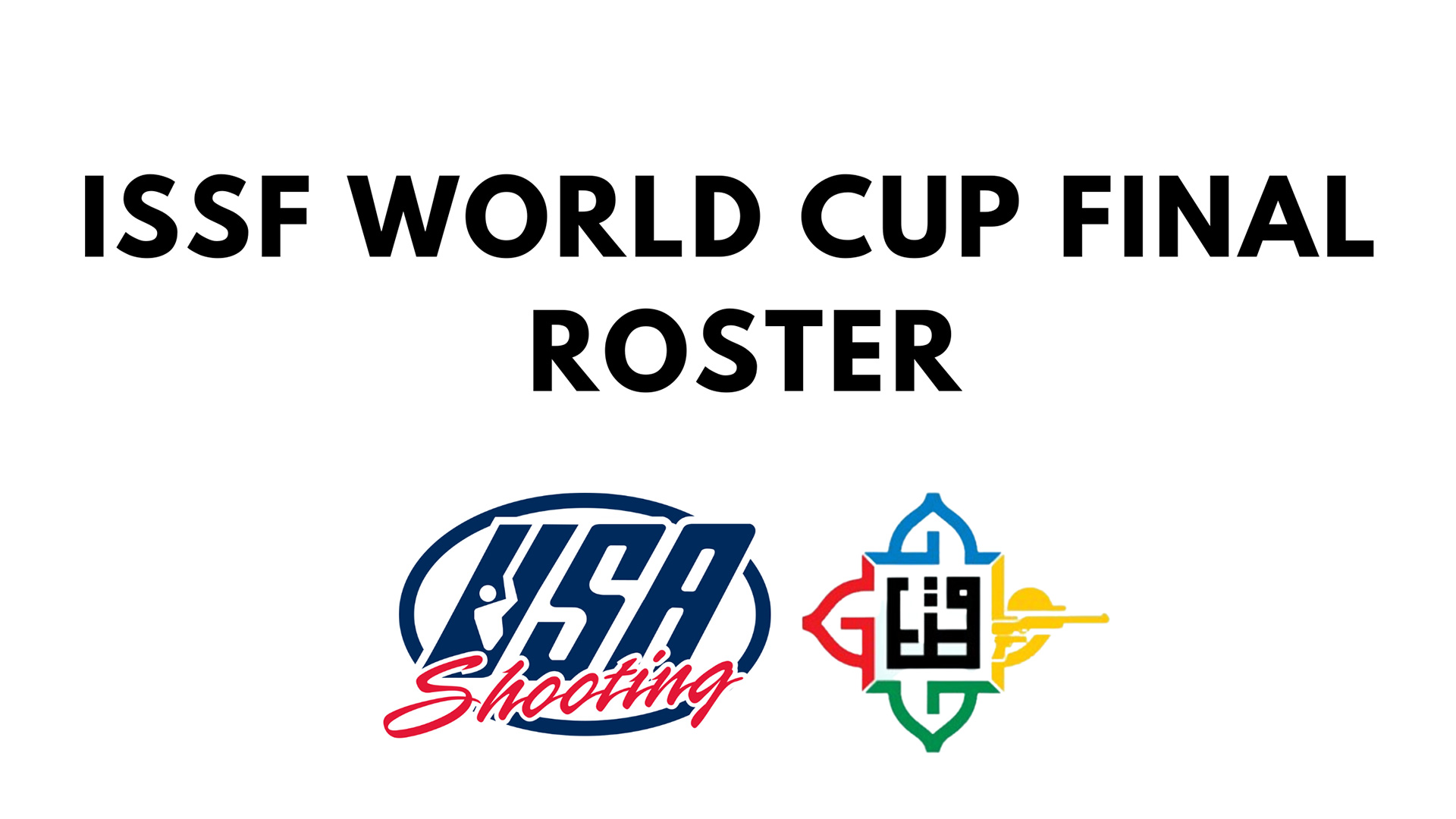 The following U.S. shotgun and rifle athletes will be competing at their chance for a coveted Golden Target award.
Kimberly Rhode: Women's Skeet
Dania Vizzi: Women's Skeet
Samantha Simonton: Women's Skeet
Dustan Taylor: Men's Skeet
Rachel Tozier: Women's Trap
Mary Tucker: Women's Air Rifle, Smallbore Rifle
NRA Board Member Kim Rhode is the first woman to win medals in six consecutive Olympic Games. She is also the only athlete ever to win Olympic medals in all three shotgun disciplines, trap, double trap (no longer an Olympic event) and skeet. She made her Olympic debut at Atlanta in 1996 where she won gold for double trap at just 17 years old.
Dania Vizzi is a 2023 Pan American Games gold medalist in Mixed Team Skeet and a 2023 ISSF World Championship silver medalist. The Odessa, Florida, native is currently ranked number two in the world for Women's Skeet, and has eight ISSF World Cup medals and six ISSF World Championship medals.
Samantha Simonton earned bronze in Women's Skeet at last year's World Cup Final. Simonton is currently ranked number three in the world for Women's Skeet and has a total of three ISSF World Cup Finals medals and three ISSF World Cup medals. The Gainesville, Georgia, native earned two of her World Cup medals in 2023.
Dustan Taylor is a 2023 Pan American Games bronze medalist in Mixed Team Skeet. The Liberty, North Carolina, native earned gold in Men's Skeet Team earlier this year at the ISSF Rabat World Cup. In 2022, Taylor was crowned Men's Skeet Champion at the Championship of the Americas Games (CAT). His title also earned the United States an Olympic quota in the event for the Paris 2024 Games.
Rachel Tozier is an eight-time ISSF World Cup medalist, most recently earning bronze in Women's Trap at the 2023 Pan American Games last month. Her bronze medal also secured the final Olympic quota needed for the U.S. shotgun team for the 2024 Paris Games. The Pattonsburg, Missouri, native also captured a Women's Trap Team silver medal at the 2023 ISSF World Championship. 
Mary Tucker is a Tokyo 2020 Olympic silver medalist in Mixed Team Air Rifle and the 2023 Pan American Games Champion in Women's 50m Smallbore Rifle. She earned a total of three medals at the 2023 Pan American Games and is a two-time ISSF World Cup Final medalist. Tucker landed a silver medal in Women's 10m Air Rifle at the 2023 CAT Games, which also secured the U.S. an Olympic quota in the event for the Paris 2024 Games.
You can view the official competition scores and results at the ISSF website.
Learn more about USA Shooting at usashooting.org.