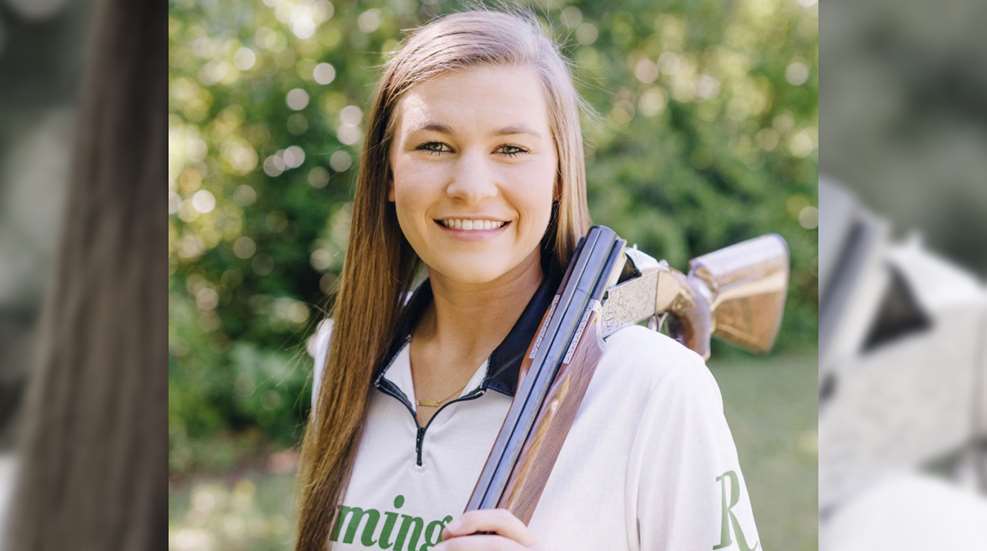 Team Remington competitive shooters continue to land top finishes on the registered sporting clays tournament circuit, most recently in August at the 2023 North Central Regional at the Northbrook Sports Club in Hainesville, Ill.
The newest generation of Team Remington shooters—Madison Sharpe and Todd Hitch—each topped the leaderboards in their respective categories, Main Event Lady Champion and Main Event Junior Champion.
Madison Sharpe's final score in the Main Event was 176, earning her a $1,000 payout. Sharpe also earned the Lady Champion title in the Winchester Ladies Cup and Five-Stand Lady competitions.
As for Todd Hitch, he walked away from the match with a score of 180 to take the junior title, also earning a $500 payout. In addition to the junior main events, Hitch also won the top spot in the preliminary, FITASC and Super Sporting events.
Remington veteran Wendell Cherry secured runner-up in the Main Event Veteran, FITASC Veteran and Five-Stand competitions.
You can view the full results of the 2023 National Sporting Clays Association North Central Regional, which was held August 23-27, at the Score Chaser website.
Learn more about Team Remington at remington.com.