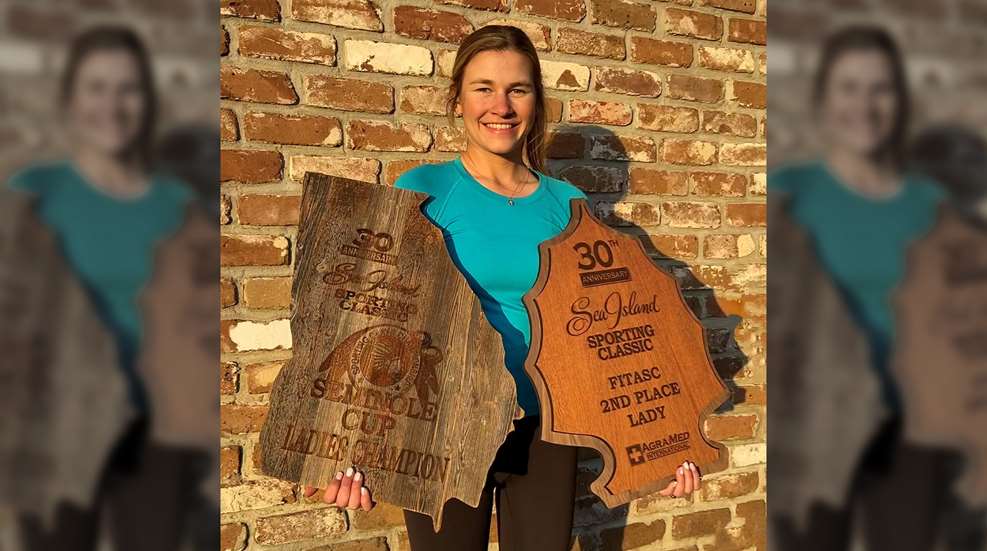 Team Remington's Madison Sharpe topped the leaderboard of the Seminole Cup Main Event Ladies division earlier this month at the 30th anniversary edition of the Seminole Cup Sporting Clays Championship.
The competition was held at Broadfield Plantation in Woodbine, Ga., from March 1-5, 2023.
In addition to her Ladies HOA finish in the Main Event, Sharpe also took home first place honors in the Five-Stand Ladies division, along with runner-up in the FITASC Ladies event.
With her Main Event score of 177—four points ahead of runner-up Desirae Edmunds—Sharpe earned a $1,500 payout for winning the Seminole Cup Main Event Ladies title.
There were 634 total competitors at the 2023 Seminole Cup.
The Seminole Cup began 30 years ago as a promotion for Seminole Gunworks at a small shooting club in Florida. As mentioned, the event is now hosted at Broadfield Plantation in Georgia, Sea Island's 5,800-acre Sporting Club and Lodge. Broadfield opens its door once a year for this premier sporting clays event. The Seminole Cup is also known as the Sea Island Sporting Classic.
Like all Team Remington shooters, Sharpe was using Remington Premier STS Target loads. Mike Hampton, the Team Remington Manager, said, "Madison's performance at these clay target tournaments is nothing short of amazing."
See the full match scorecard at the Score Chaser website.
Learn more about Remington at remington.com.