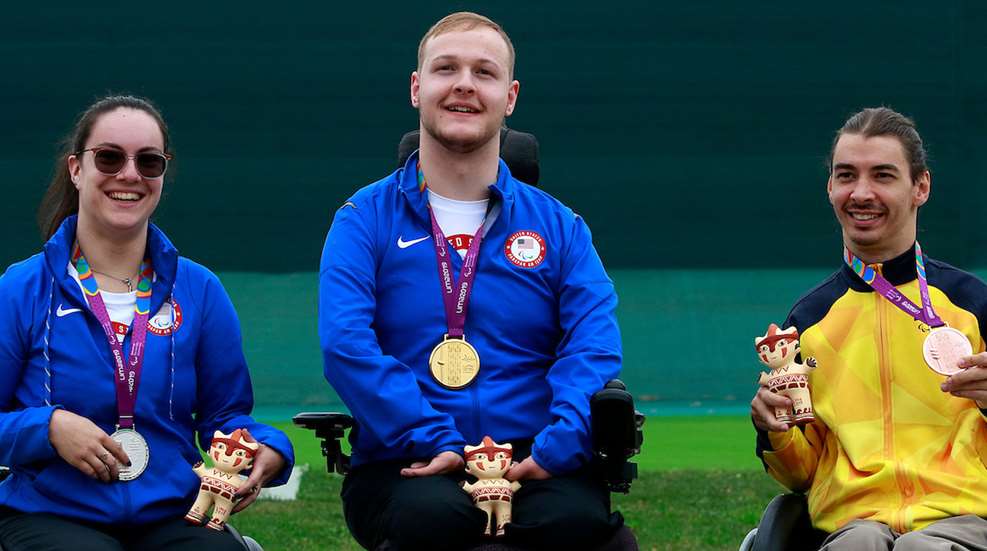 The 2019 Parapan American Games wrapped up Tuesday, August 27 in Lima, Peru, with U.S. athletes finishing the match with nine total medals. The U.S. dominated the match, with the rifle team winning every event, as well as posting the highest qualification scores in every discipline they competed in.
Although Team USA didn't have the most total medals (Brazil nabbed 10), they did have the most gold medals with five, along with one silver medal and three bronze medals.
McKenna Dahl had the honor of becoming the first gold medalist in any sport for Team USA at the Parapan American Games after winning the mixed 10-meter air rifle standing SH2 event. Her total score was 251.2.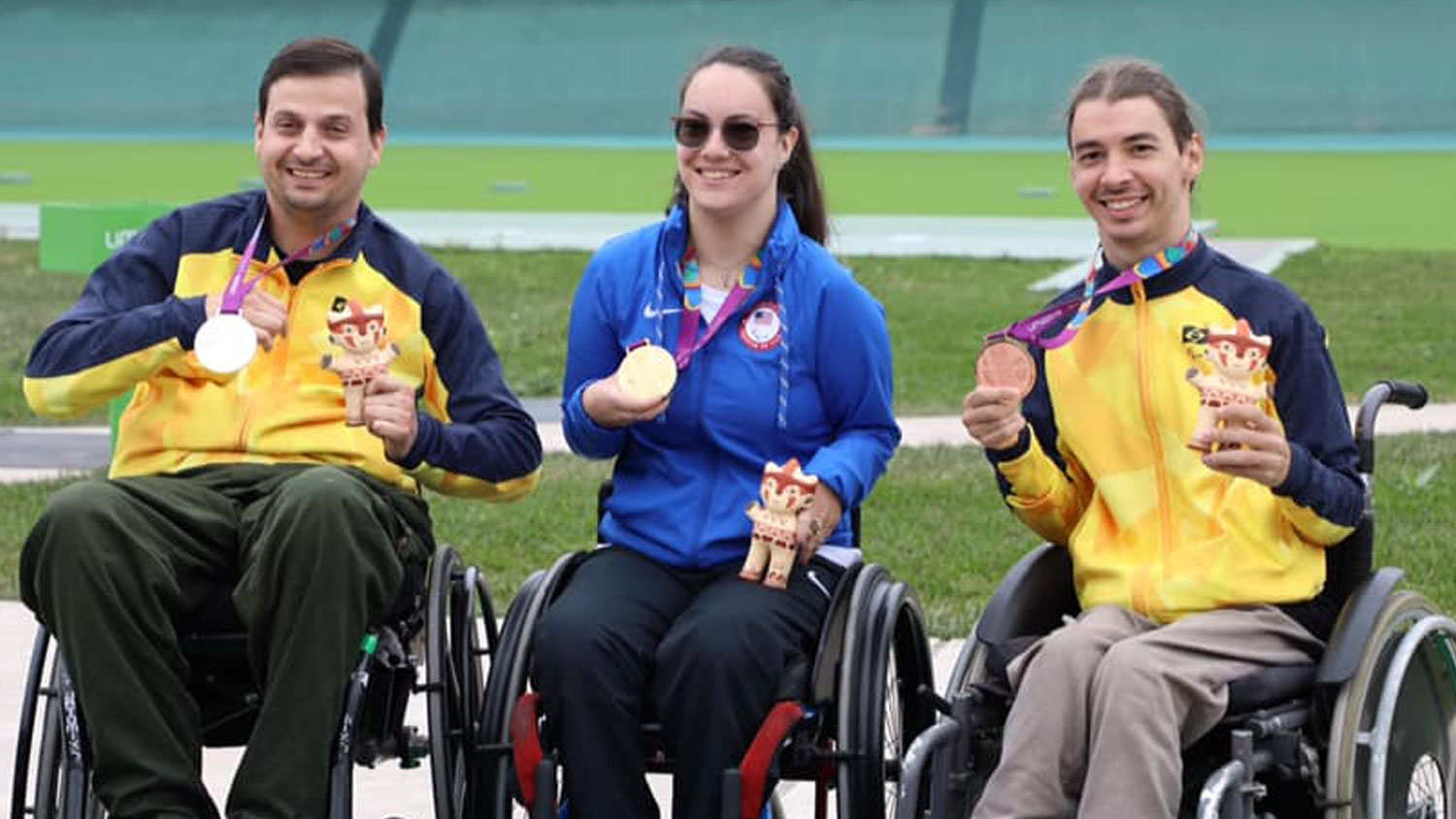 This is the first gold medal that Dahl has won, but she is no stranger to the podium. In 2016, Dahl was the first U.S. woman to win a medal at the Paralympic Games, after she took the bronze in Rio de Janiero.
In a USA Shooting press release, Dahl said: "We were a little nervous at the beginning. The siders [competitors on both sides] made me a little nervous about how the match was going to go, hold was a little shaky, but I went into the match really determined to work hard and shoot well, and I think that's how it played out."
She went on to win the silver medal in the mixed 10-meter air rifle prone SH2 event, but Dahl certainly didn't mind this, as it was her teammate Stetson Bardfield that won the gold medal with a score of 252.1, over Dahl's score of 251.4. Dahl and Bardfield are pictured with their medals in the photo at the top of this article, along with the bronze medalist, Bruno Kiefer of Brazil.
Here's the full breakdown of U.S. medals awarded at the 2019 Parapan American Games in Lima:
Mixed 10-meter air rifle standing SH2: McKenna Dahl (gold)
Mixed 10-meter air rifle prone SH1: Taylor Farmer (gold), Kevin Nguyen (bronze)
Mixed 25-meter sport pistol SH1: Michael Tagliapietra (gold)
Mixed 50-meter rifle prone SH1: Kevin Nguyen (gold), Robert Beach (bronze)
Men's 10-meter air pistol SH1: Michael Tagliapietra (bronze)
Mixed 10-meter air rifle prone SH2: Stetson Bardfield (gold), McKenna Dahl (silver)

Photos courtesy of USA Shooting.
---
See more:
Team USA Triumphant At Pan Am Games