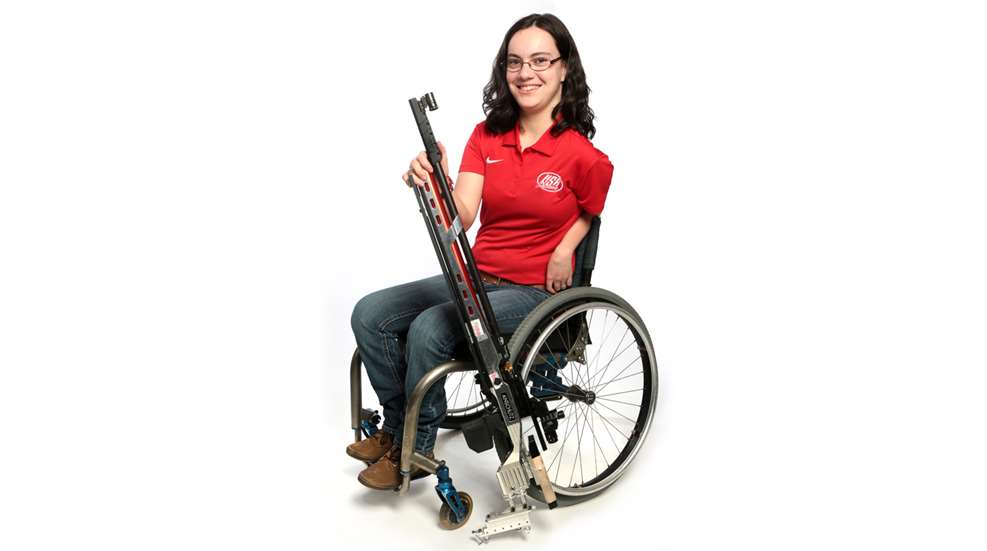 McKenna Dahl's biggest goal was to go to the Paralympic Games and represent the USA. She didn't disappoint—winning bronze at the 2016 Paralympic Games and becoming the first woman ever to medal in Paralympic shooting for the U.S team.
What are your first memories of handling a firearm?
When I was 6 years old, I attended Camp Access, a day camp for kids with disabilities. The director of the camp, Ernie Butler, was a disabled veteran and he wanted to show us kids that nothing in the world could hold us back. He adapted all sorts of outdoor activities for the campers to try, including shooting .22s on an outdoor range … I fell in love. 
Tell us about your start in competitive shooting.
Six months after my first time shooting at Camp Access, Ernie invited me to shoot in an air-gun match he was hosting at his local range. I ended up beating him at his match (one of my favorite memories with him). That put me on the radar of the Paralympic coach at the Olympic Training Center. I fell in love with the sport and couldn't wait to see where it was going to take me.
Please share a few of your major accomplishments.
I earned bronze for the United States in R5 (Mixed 10 meter Air Rifle Prone SH2) at the 2016 Paralympic Games in Rio de Janeiro, Brazil.
What firearms and other gear do you use for competition?
For air rifle I shoot an Anschutz 9003 with H&N pellets. My .22 LR rifle is an Anschutz 54.30 with Eley ammunition. Elite Shooting Sports does all of my gun maintenance to ensure they are in excellent condition for my upcoming matches.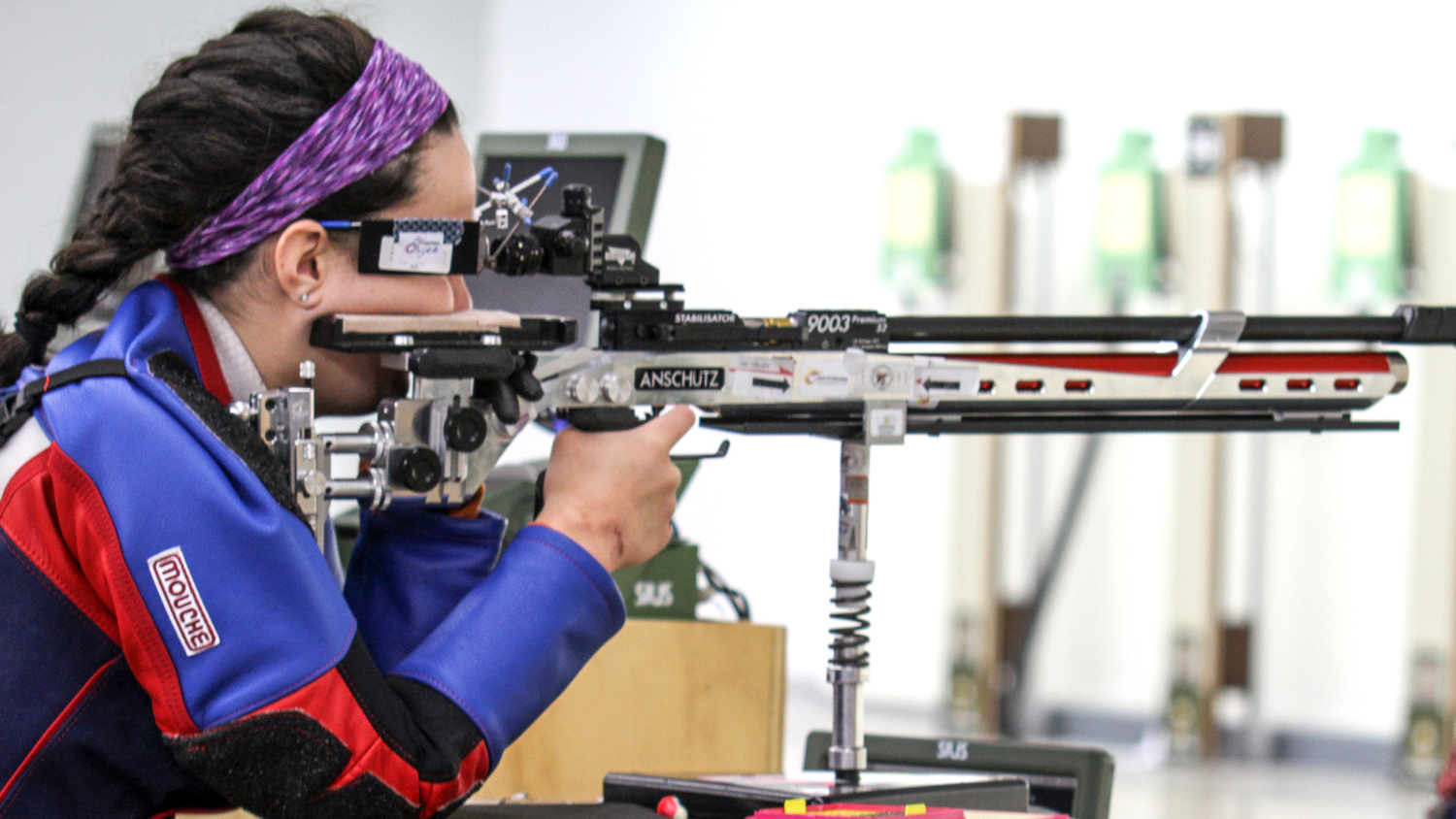 Tell us about your range bag and what you carry in it besides your firearms?
For a range bag I use the Phoenix Instinct bag designed by Andrew Slorance. I love this bag because it was designed by a wheelchair user for wheelchair users. There is a special bracket on the bag that clamps to the back of my wheelchair, so I can move my gear bag around easily and without any assistance. The Phoenix Instinct bag also comes with a backpack that can be hooked onto it while I'm pulling the gear bag around. When the gear bag is not being used, the backpack can be slung over the back of my chair.
I carry absolutely everything in this bag. During matches I have my podium gear, snacks and adaptive equipment for my shooting positions. My two favorite items are my headphones and shooting journal. I don't go anywhere without them, as focus and note-taking are critical to a shooter's success in the sport. 
What do you do in your free time?
I'm currently working toward my MBA with DeVry University, so most of my free time is filled with school work at the moment. Otherwise I enjoy photography, reading and spending time outside as much as I can.
What would you tell someone interested in finding out more about your sport?
We all love introducing new shooters to the sport so just reach out to one of us. Go to Coming Events or visit www.usashooting.org and find a local shooting club. People want to help you get started. This sport is so rewarding and it teaches you a lot about yourself.

Photos by USA Shooting