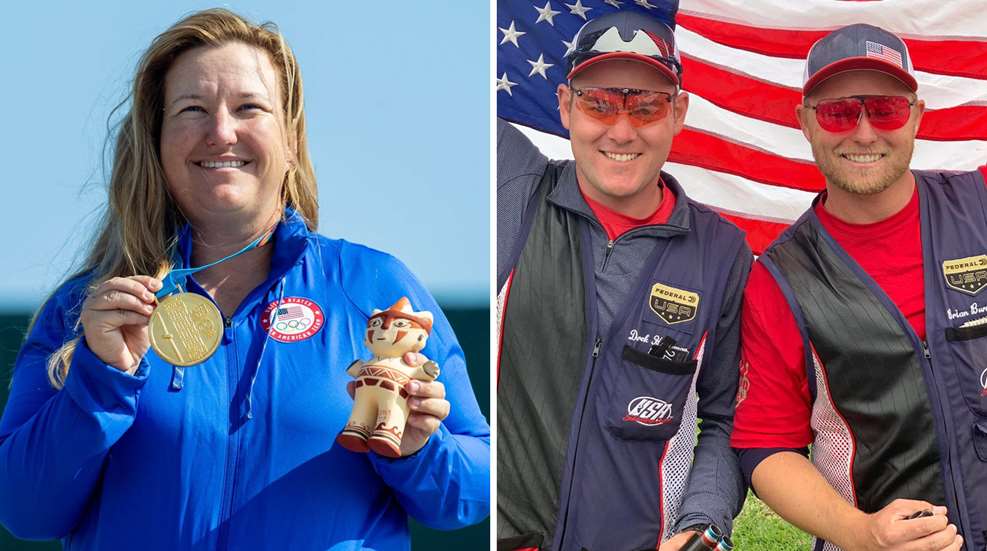 The U.S. delegation at the 2019 Pan Am Games in Lima, Peru, to put it simply—had one of the great all-time performances in competitive shooting, earning a whopping 42 percent more medals then at the Toronto Pan Am Games four years ago. 
Twenty-two U.S. athletes participated in the week-long event on July 27 to August 3 at the Base Aérea Las Palmas, an air base Lima operated by the Peruvian Air Force.
Led by six-time Olympic medalist and NRA Board Member Kim Rhode, as well as 2016 gold medalist Ginny Thrasher and 2019 NRA National Precision Pistol Champion Keith Sanderson were in the hunt for 10 quotas for the 2020 Tokyo Olympics.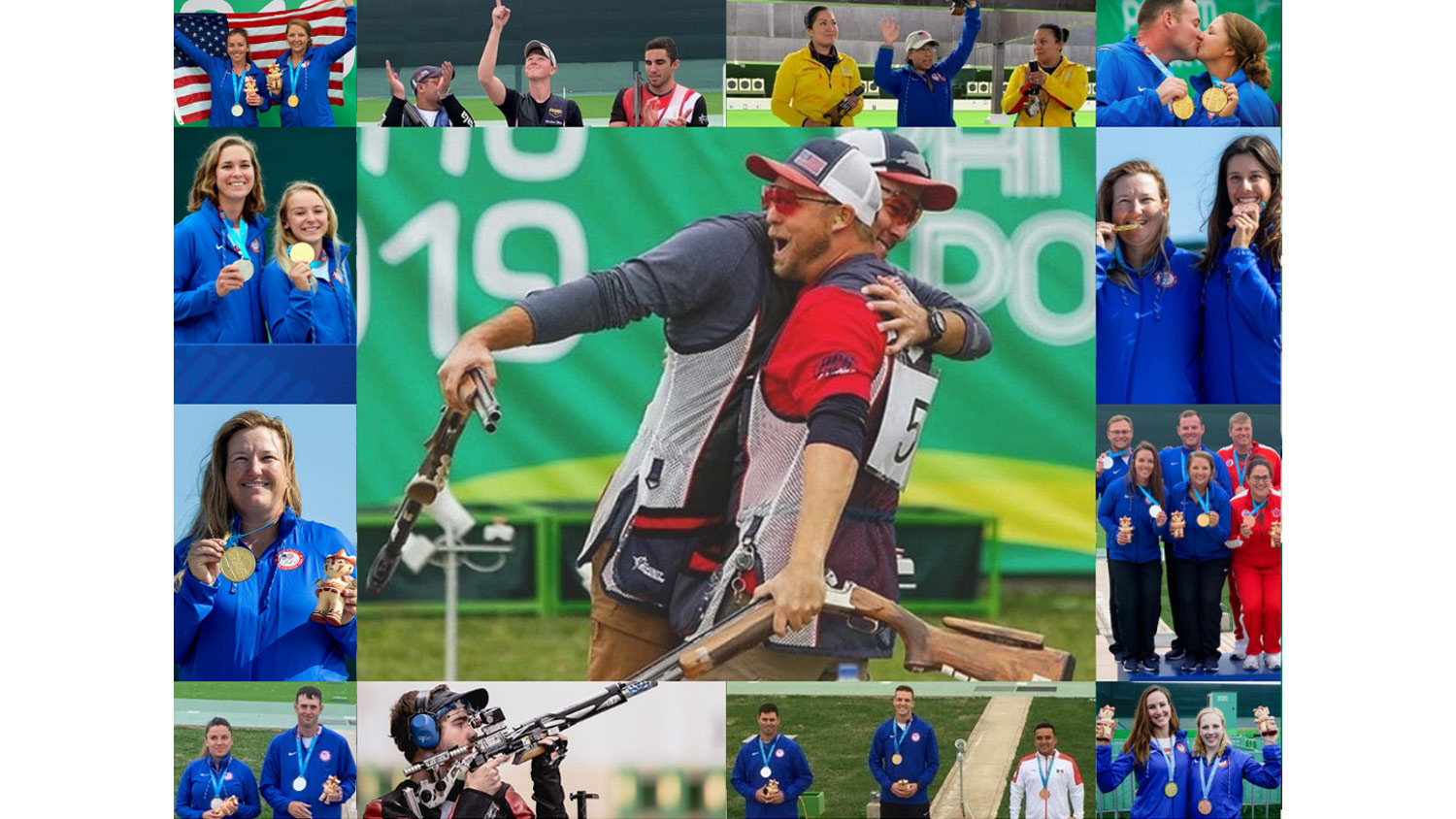 The team finished with 10 gold medals, eight silver and two bronze for a total haul of 20. This is quite an improvement over the previous Pan Am Games in Toronto in 2015, where the U.S. medal haul totaled 13. The next highest tally was by Cuba, who earned seven medals. You can see the full breakdown here.

2020 Olympic Quotas
At the Pan Am Games, quotas are handed out to the top-two finishers for each event (if not already qualified), which proved advantageous for Team USA, who had at least one of the top three shooters on the podium in 13 separate events. The U.S. secured seven of them, only missing out in Women's Air Pistol and Men's Rapid Fire Pistol.
In Men's Trap, two quotas were earned by Brian Burrows and Derek Haldeman. Their dynamic shooting performance resulted in a big opportunity for next year in Tokyo, where the first U.S. shooters will compete in the event since the 2008 Olympics.
The aforementioned Ginny Thrasher earned a quota in Three-Position Rifle. The 2016 Rio Olympics gold medalist recently graduated from West Virginia University with a degree in biomedical engineering, and is currently up for 2019 NCAA Woman of the Year.
Nick Mowrer and Sandra Uptagrafft earned Team USA Olympic quotas in Air Pistol and Sport Pistol, respectively. 
Finally, Ali Weisz and Lucas Kozeniesky each brought the U.S. two Olympic quotas in Air Rifle.

How Quotas Work
Our friends at USA Shooting explain it best:
An Olympic quota is essentially a country's ticket to participate in a specific event in the 2020 Olympic Games. Earning an Olympic quota in competition ensures the country a spot in that particular event, not necessarily the athlete. In Lima, Olympic quotas will be handed out to the top-two finishers in each discipline for athletes having not already earned a quota for their country.

Team USA has its next big international competition later this month. The U.S. Pistol Team will be in the hunt for final quota opportunities at the ISSF World Cup in Rio de Janeiro, Brazil. Keep checking back with SSUSA for the latest updates.
---
See more: Experts Predict Team USA Topping 2020 Tokyo Olympics Medal Count