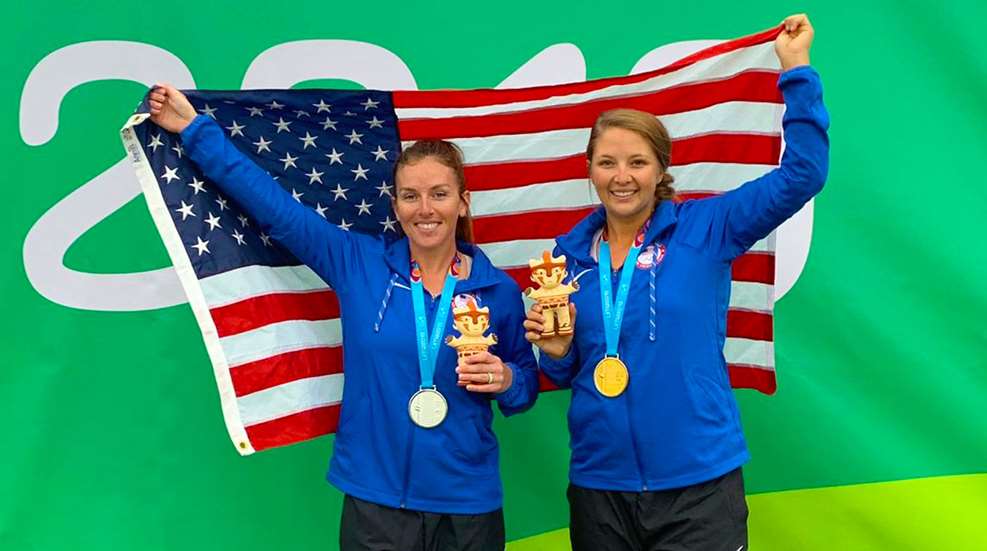 The only thing hotter than Ashley Carroll this summer has been the end of her shotgun barrel. After winning the ISSF World Championship on July 3, and now a Women's Trap gold medal at the Pan American Games in Lima, Peru, it's safe to say that this shotgun expert is on fire.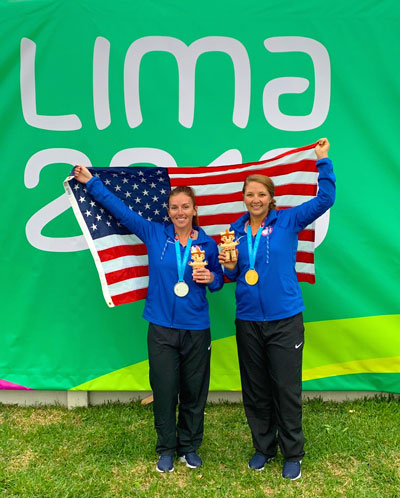 Carroll was joined on the podium by her USA Shooting teammate, runner-up and silver medalist Rachel Tozier.
"I couldn't be more excited to be coming home with a Pan Am medal, especially since this is my first time competing in a Pan American Games," Carroll said to USA Shooting in a press release. "A huge congratulations goes out to my teammate Rachel Tozier who shot an amazing score and great final ... This match has definitely been an eye opener that has made me realize how important it is to go back to shooting simple sometimes to be able to refocus on what is going to help you during a match. The atmosphere has been amazing here and it was so much fun being able to compete in this match."
The top Women's Trap athlete in the world, Carroll only missed five targets (120/125) during qualification. She was followed closely by Tozier, who tallied 118. There was an eight-target degree of separation between Tozier, a U.S. Army Marksmanship Unit (AMU) soldier, and the nearest competitor. No Olympic quotas were up for grabs. After 25 targets, both Carroll and Tozier had missed four targets, while the other four finalists had each missed at least nine.
Not to be outdone, Carroll would open up a three-target advantage over the next 10 shots, missing only one. Both Carroll and Tozier would each miss five targets each over their final 15 shots, which secured the gold medal for Carroll. This is the first international medal for Tozier after finishing ninth at the World Championships.
Carroll concluded, "I can't wait to shoot again in mixed team and see how Team USA does!"
Photos courtesy of USA Shooting
---
See more:
Experts Predict Team USA Topping 2020 Tokyo Olympics Medal Count