by
posted on December 10, 2019
Support NRA Shooting Sports USA
DONATE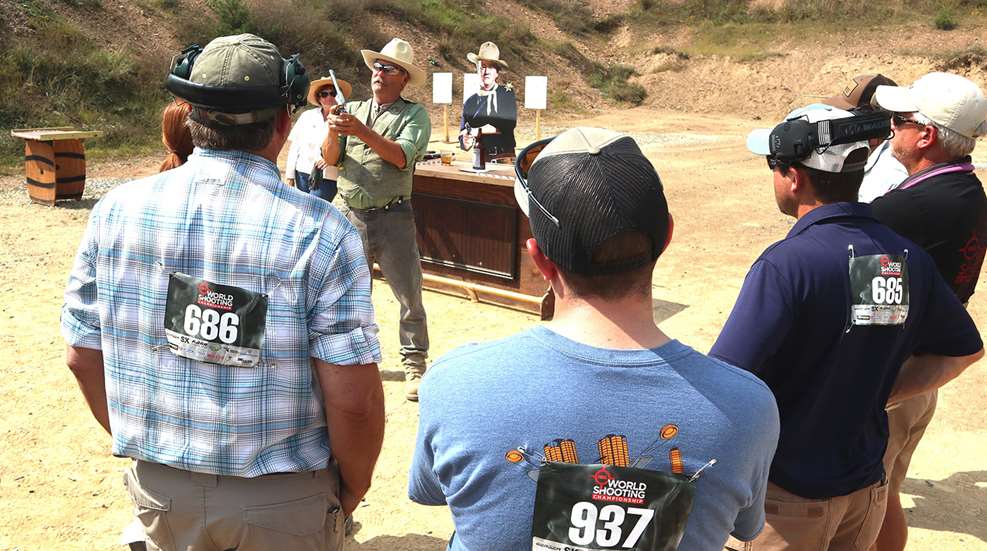 Some people like guns and discharge them in a safe direction all their lives with little desire to improve their skills. I've never been that kind of person. I've always approached shooting as a test of my ability to improve. In high school, I gauged my skills against the ability of my friends; later I began competitive shooting.
Although I've never won a National Championship, I've achieved a reasonable amount of success in a broad range of shooting disciplines. As a shooter, I consider myself a generalist and therein lies the attraction to the NRA World Shooting Championship (WSC). Most shooters with a broad background in firearms have at some time imagined a match that challenged multiple shooting skills, and removed the equipment race that invariably becomes part of shooting competition. The WSC is just that, with shooters only needing eye and ear protection and all the guns and ammunition furnished.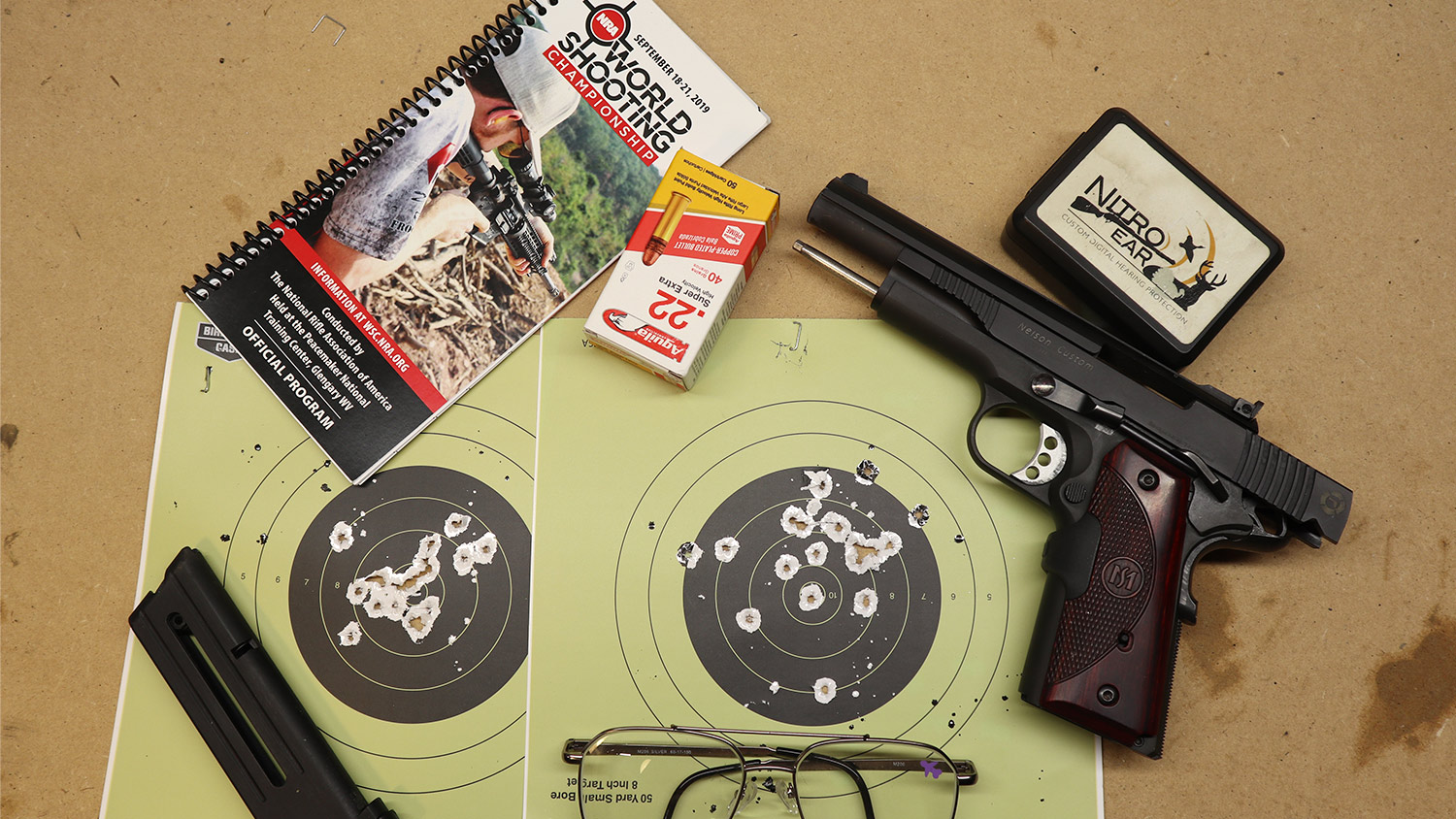 In the NRA World Shooting Championship, sponsors provide guns ranging from single-action pistols, to the most modern, sophisticated firearms available today. There are 12 stages, four per day for three days, with an additional three side games in this year's event. With about 300 competitors, the match runs like Mussolini's railway system; shooters have assigned shooting times for each stage and the first shots fired are with the first light of morning and the last as daylight is fading. Shooters on A.M. squads shoot mornings on Thursday and Saturday and have an afternoon session on Friday, and the P.M. squads the opposite. The flow is constant and there's zero margin of error.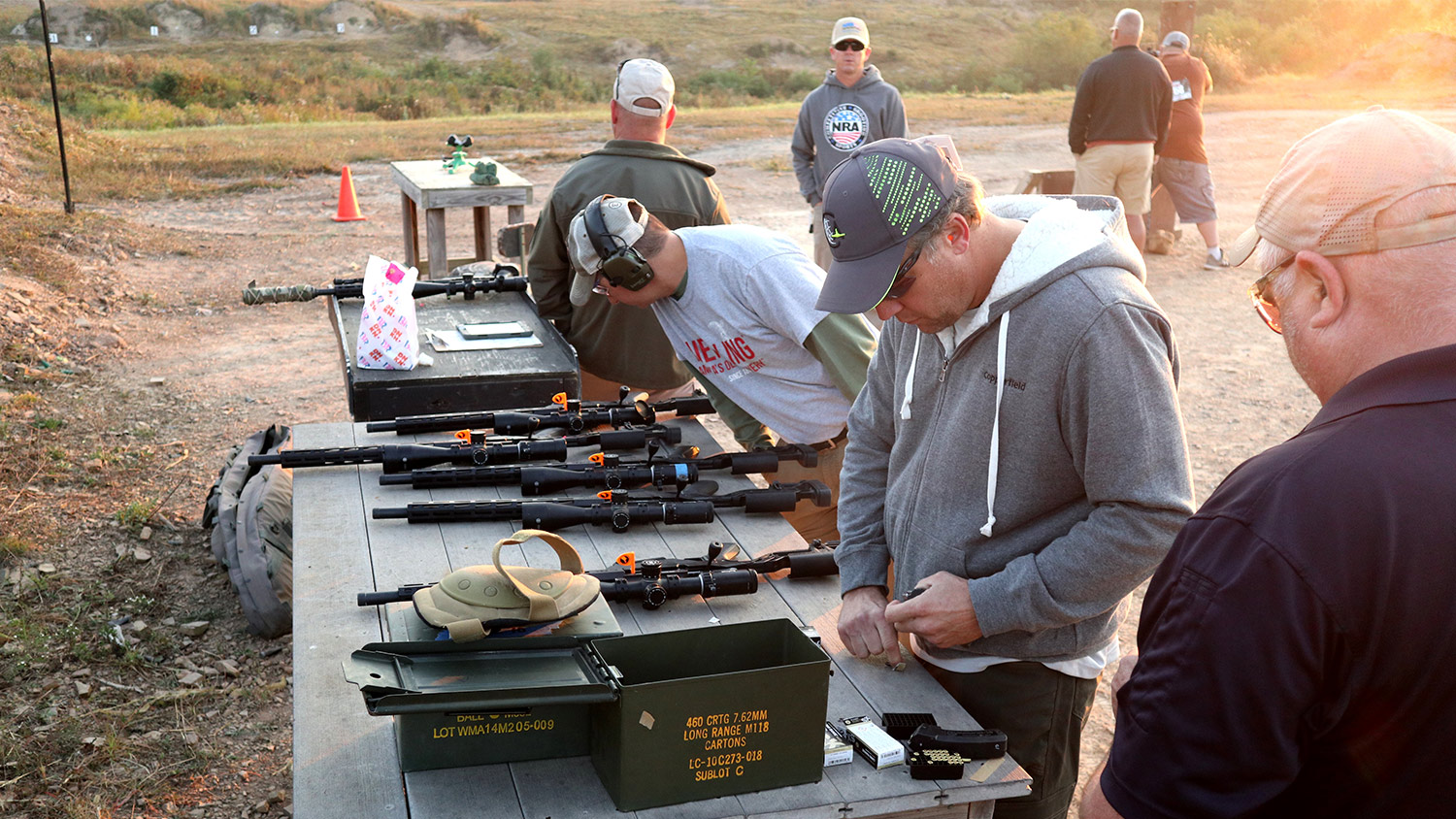 Safety penalties are stricter than those encountered at some matches, which is due to the wide variety of disciplines involved. Actions that might involve a time penalty or lost stage will result in a match disqualification. I know about this all too well. I DQed myself on the last stage of the first day of the 2017 WSC and saw two members of my squad DQ themselves in one stage this year. Safety is paramount and safe gun handling practices are more valuable as a shooting skill than accuracy or speed.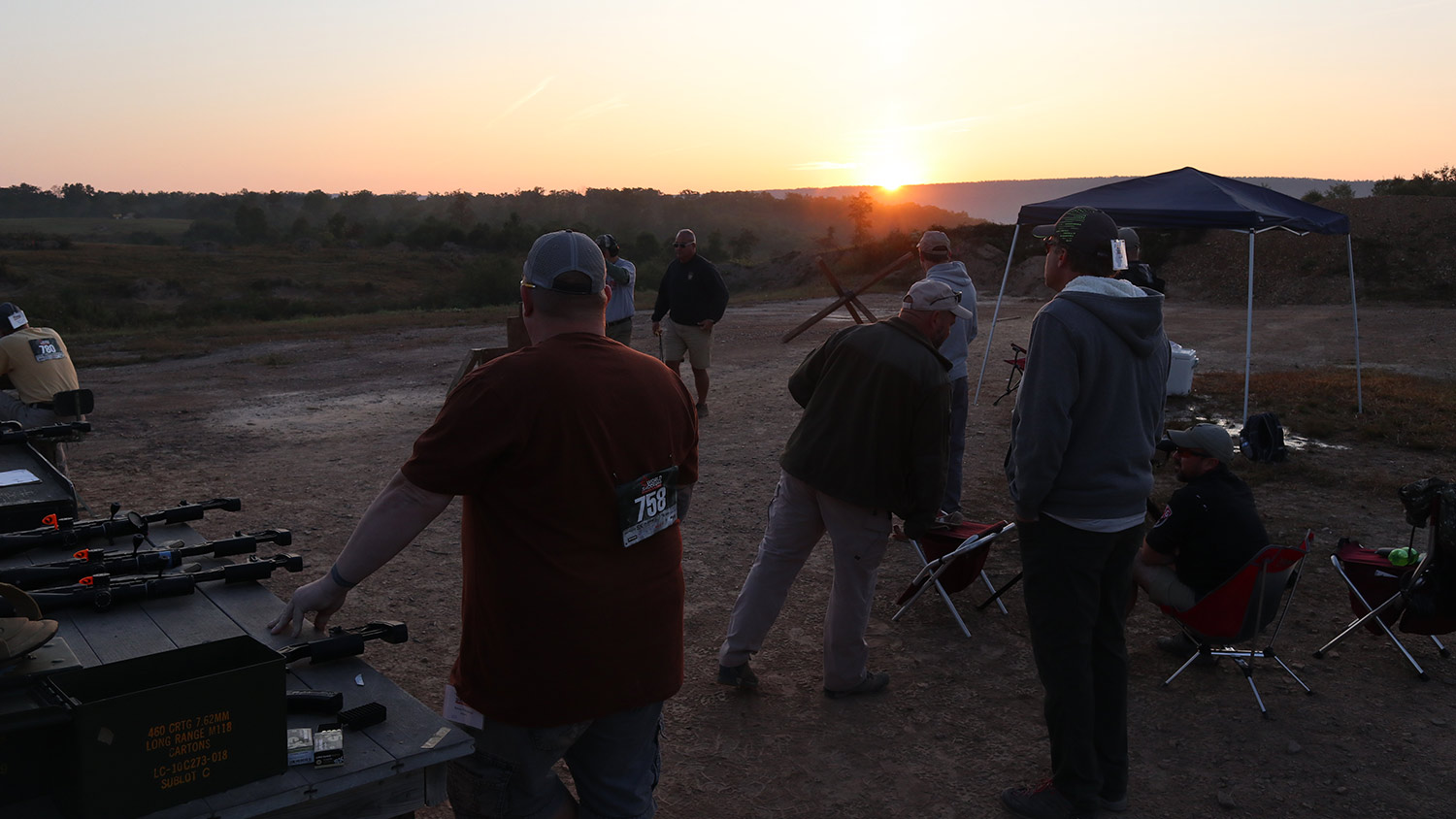 I asked Shooting Sports USA Managing Editor John Parker if I could write this, because I see the WSC as one of the best shooting events the organization hosts as it related to the average NRA member. The focus is on skill and safe gun handling, it's relatively inexpensive to compete—and it's a tremendous test of your skills as a shooter. Best of all, it's a terrific way to compete with friends for individual bragging rights among your group.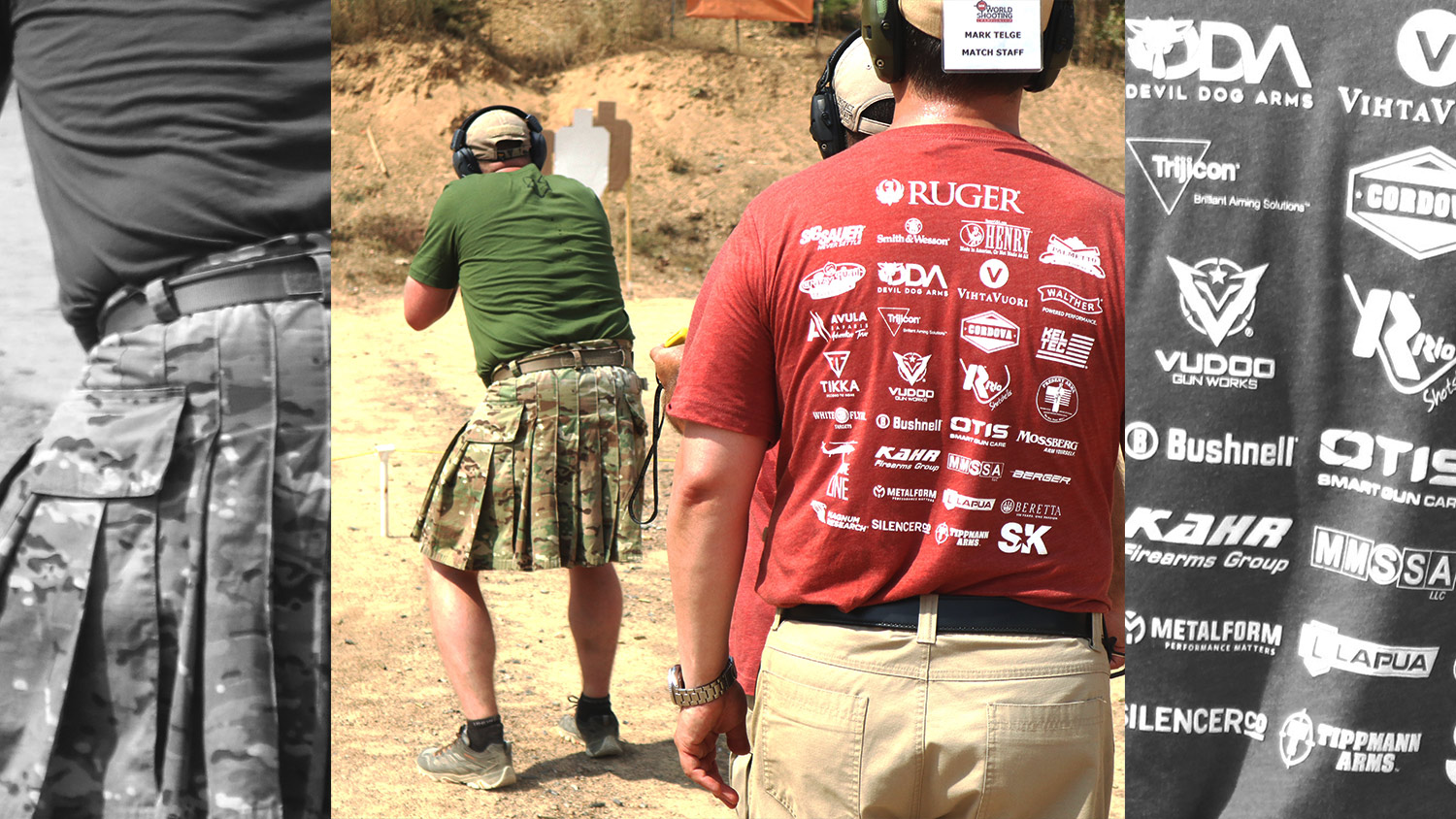 One such group was the Warrior 360 Group. Founded to support the needs and promote the welfare of U.S. military service members, and their families, Warrior 360 is an all-volunteer organization that utilizes all donations directly for the programs that support service-members, veterans, and their families. Their five-person team, all dressed in multi-cam kilts, were shooting in the same squad. A Warrior 360 team member, who wished to remain unidentified, said, "We have up to six competitors in our crew each year. We enjoy pretending to engage the bad guys, that can't shoot back, while returning to our Airbnb every night to drink whiskey and talk about how badly we are losing to civilians who actually practice!"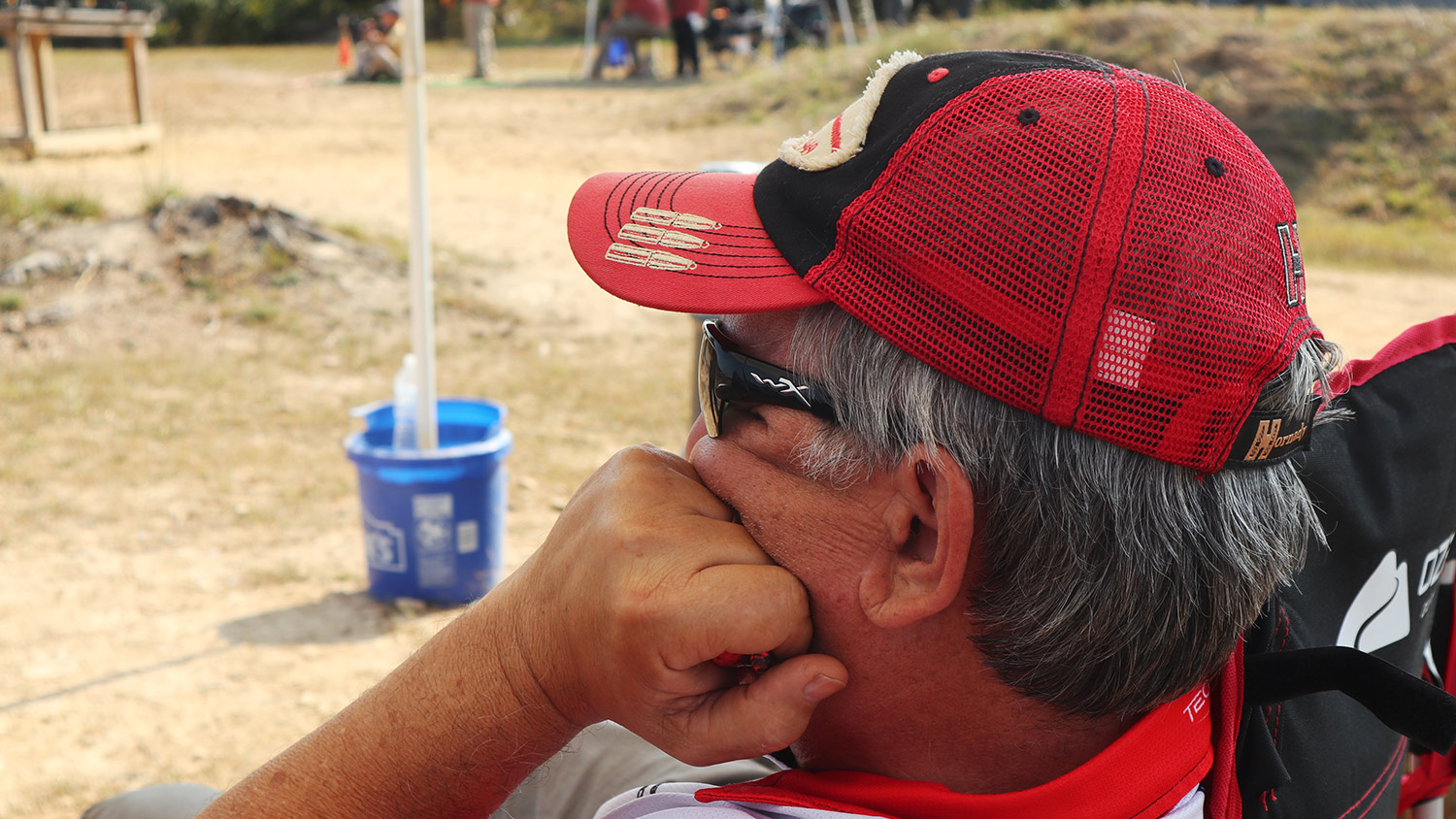 During my career, I've competed in almost every kind of shooting competition and I've never shot a match that was more fun. It is as stressful as you make it, you can compete on the same squad as your friends, and there are no guns to clean after the match. The name of the match is intimidating, but in reality, it's great for those who love every aspect of competitive shooting.
Here are a few ideas to make your first WSC more fun and perhaps give you a bit of an edge.
Be Prepared
While you only need to bring safety glasses and hearing protection, there are items that will make your day better. It's nice to have a folding chair while waiting on your turn to shoot. A small cooler with a few waters or Gatorade is ideal. This year, there was a food truck but since you only are on the range for a half day, you have a lot of flexibility.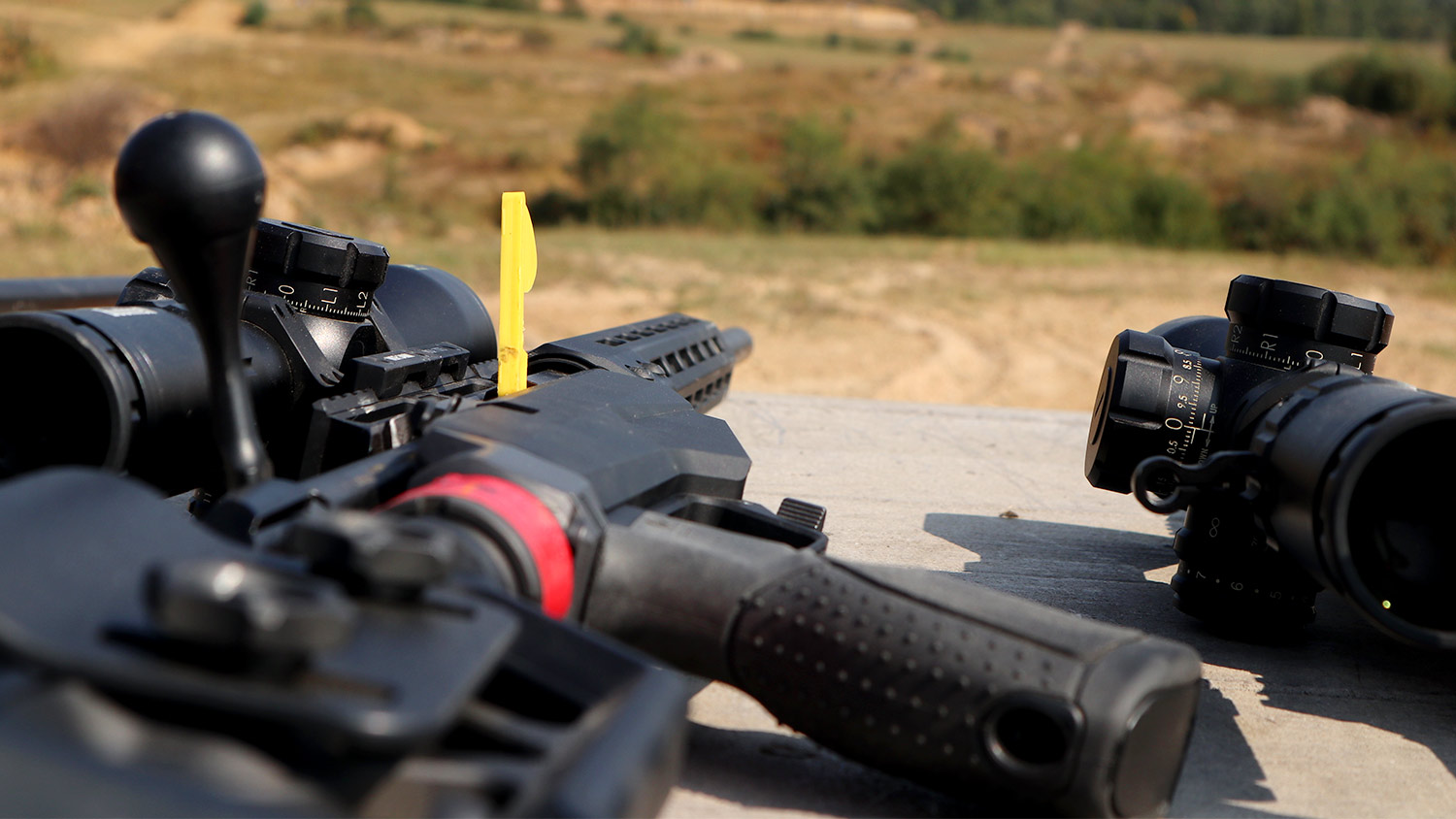 Shotgun Stages
The shotgun stages this year were both basically sporting clays stations with no repetition of shots. Unlike traditional sporting clay stages where the shooter repeats shooting the same two traps through three or four pairs, the stages at WSC don't repeat. There are two stations and six target presentations at each. Imagine shooting 24 targets at 12 stations on a sporting clays course.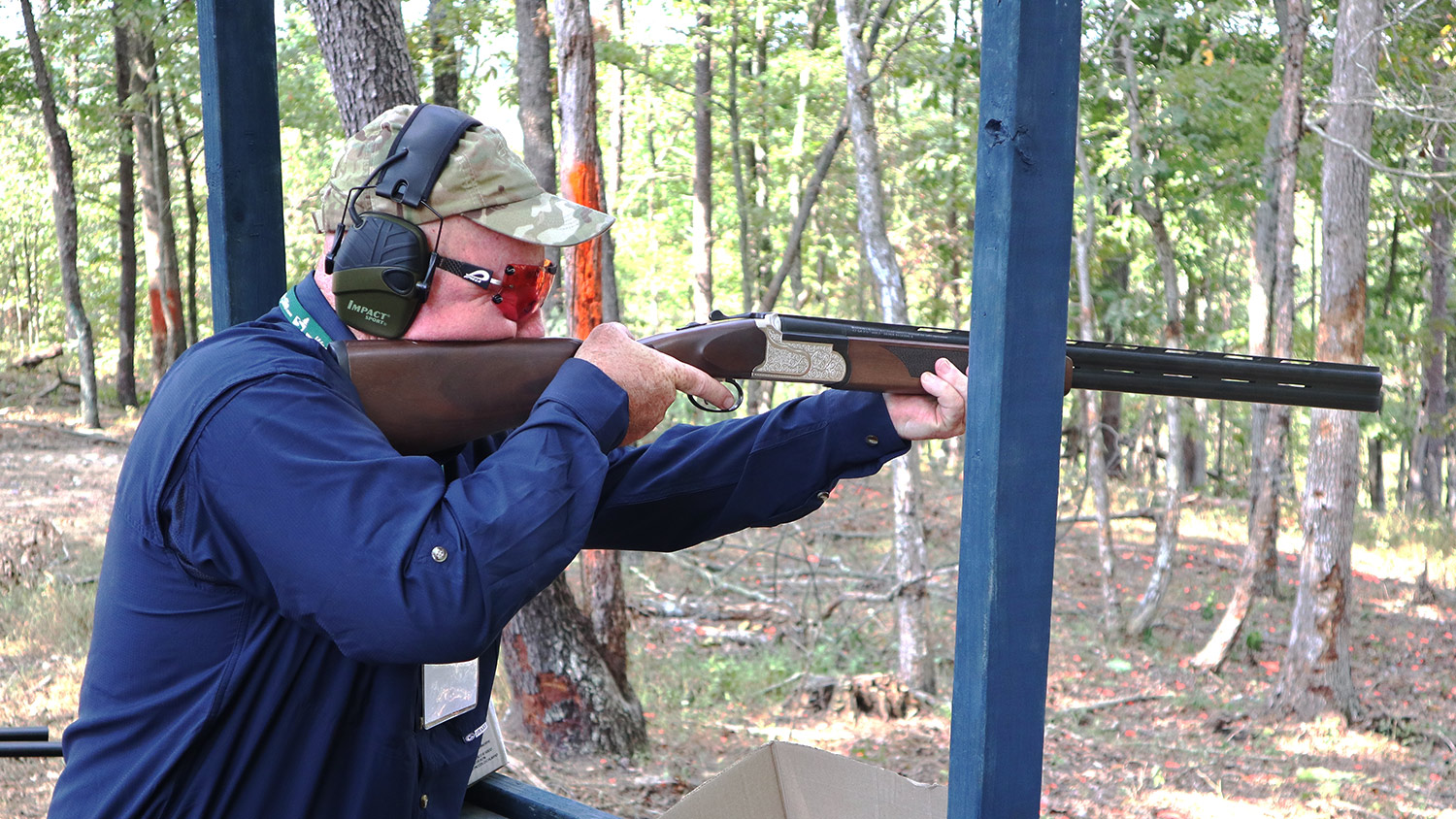 This year Stage 1 was in a wooded area with short and fast target presentations. The first station presented targets that cleared the trees, but the second station was targets with foliage backgrounds making them difficult to pick up—especially because there were no repeat presentations.
Stage 2 was on top of a hill with targets that rose from further down the hill. Most targets were incoming with transitional trajectories. Depending on when you shot the stage, there was the possibility of targets that were backlit by the morning sun. In both stages having glasses with the right tint for the conditions would have been a big plus. As in almost every stage, adaptability to guns that aren't tailored to you is a big advantage. The Mossberg Silver Reserve shotguns had basic dimensions, but the automatic safeties tripped a lot of people up. If you aren't accustomed to guns with automatic safeties, you need to learn to adapt.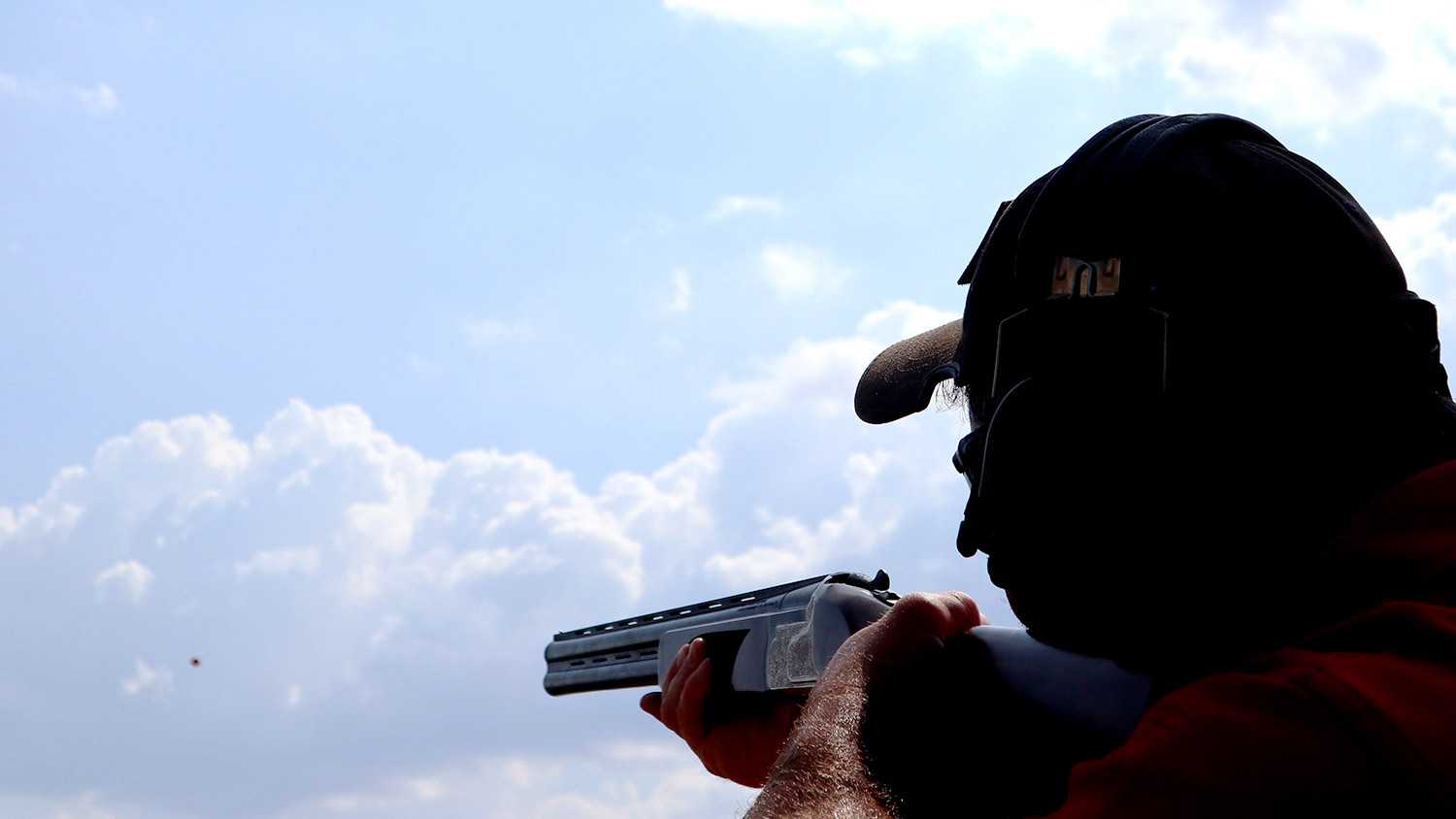 Action Stages
The action stages don't include race guns. The guns are standard, out of the box firearms without precision triggers, the latest competition sights or optics, and muzzle brakes. Stages are simple, but many shooters had difficulty adapting to out-of-the-box equipment. The 3-Gun stage was held in the woods and had targets that were easy to overrun if you decided to burn the stage down.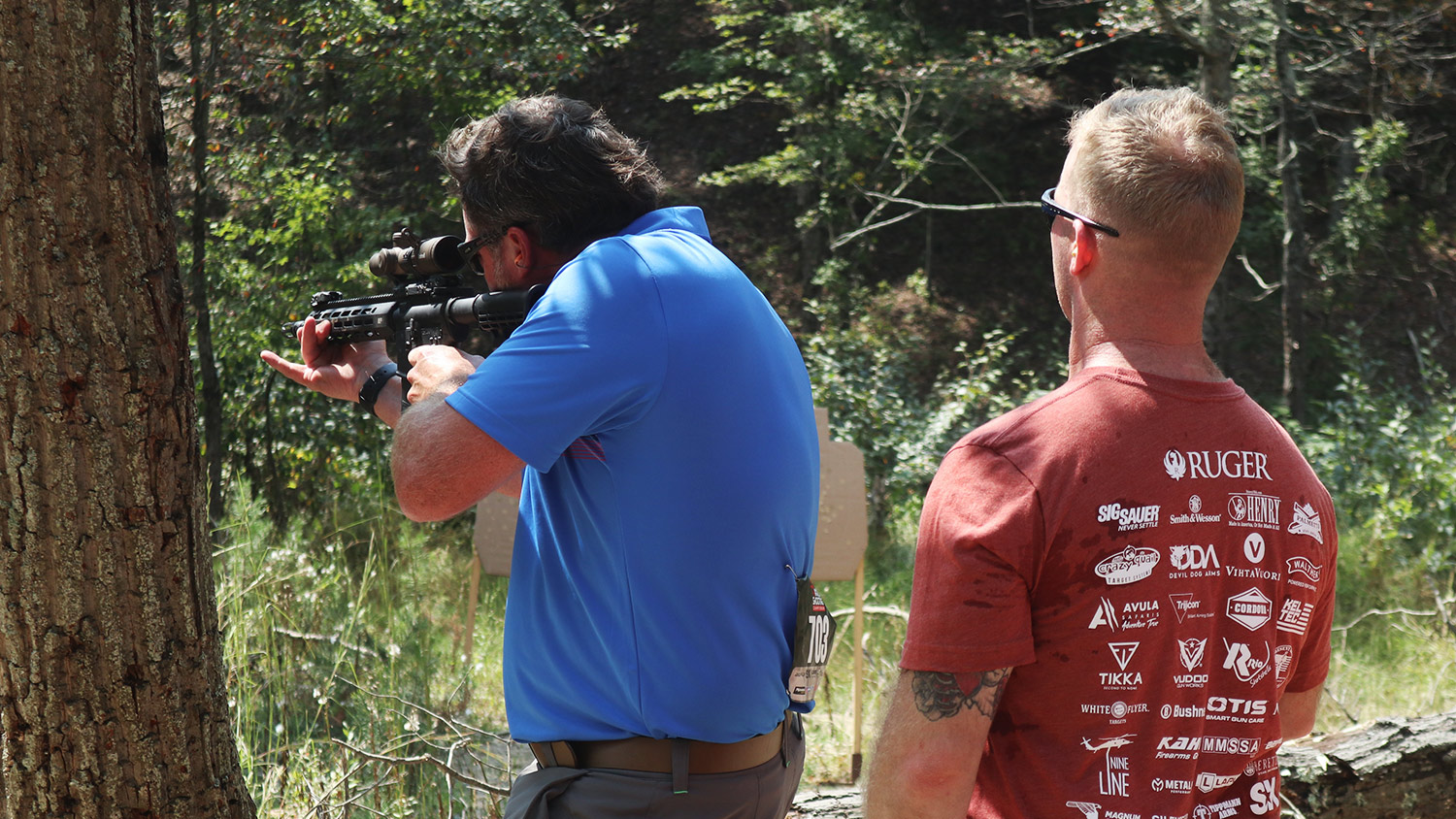 Stage 5 used the Kel-Tec SU 16, a rifle with controls different from the AR platform most shooters are familiar with. Stage 8 was Cowboy Action and accounted for more Mulligans than any other stage. One of my friends rotated the cylinder of one of the Ruger Vaqueros three times before he got all his shots off. This match is all about managing unfamiliar gear under pressure.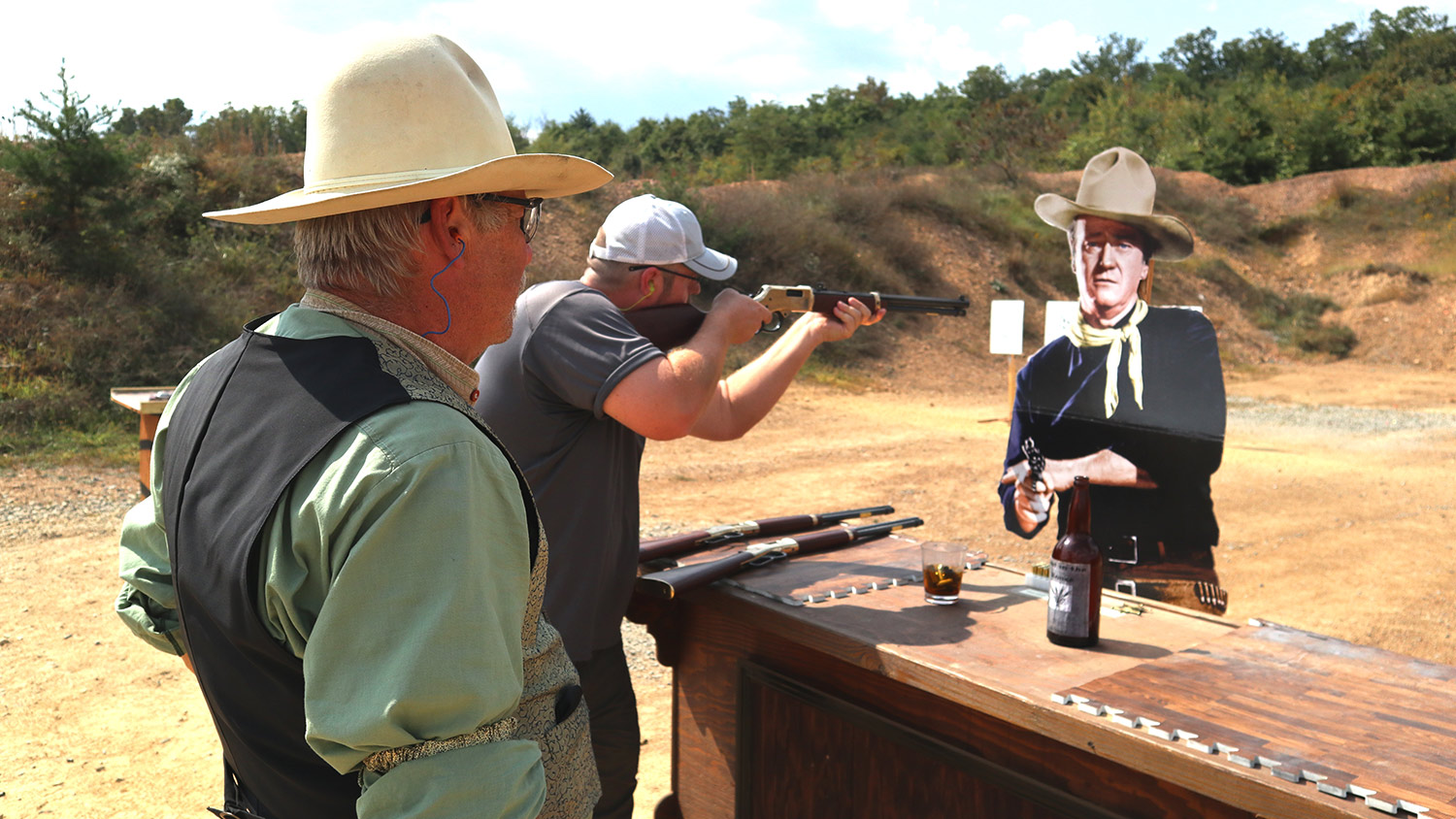 Precision Stages
Once again, these stages were simple, yet complicated for many competitors because of differences in positions and equipment. The Biathlon rifle was a Magnum Research MLR 22, a lightweight semi-automatic equipped with a dot sight—hardly the ideal rifle for shooting difficult targets standing after running ammunition cans back and forth. The Stage 12 Silhouette event used the Tikka T3X, a familiar rifle, but the stage was shot sitting using cross sticks for support, again, an unfamiliar proposition for most shooters. The time allowed for prep is short due to the tight schedule, so you must adapt fast.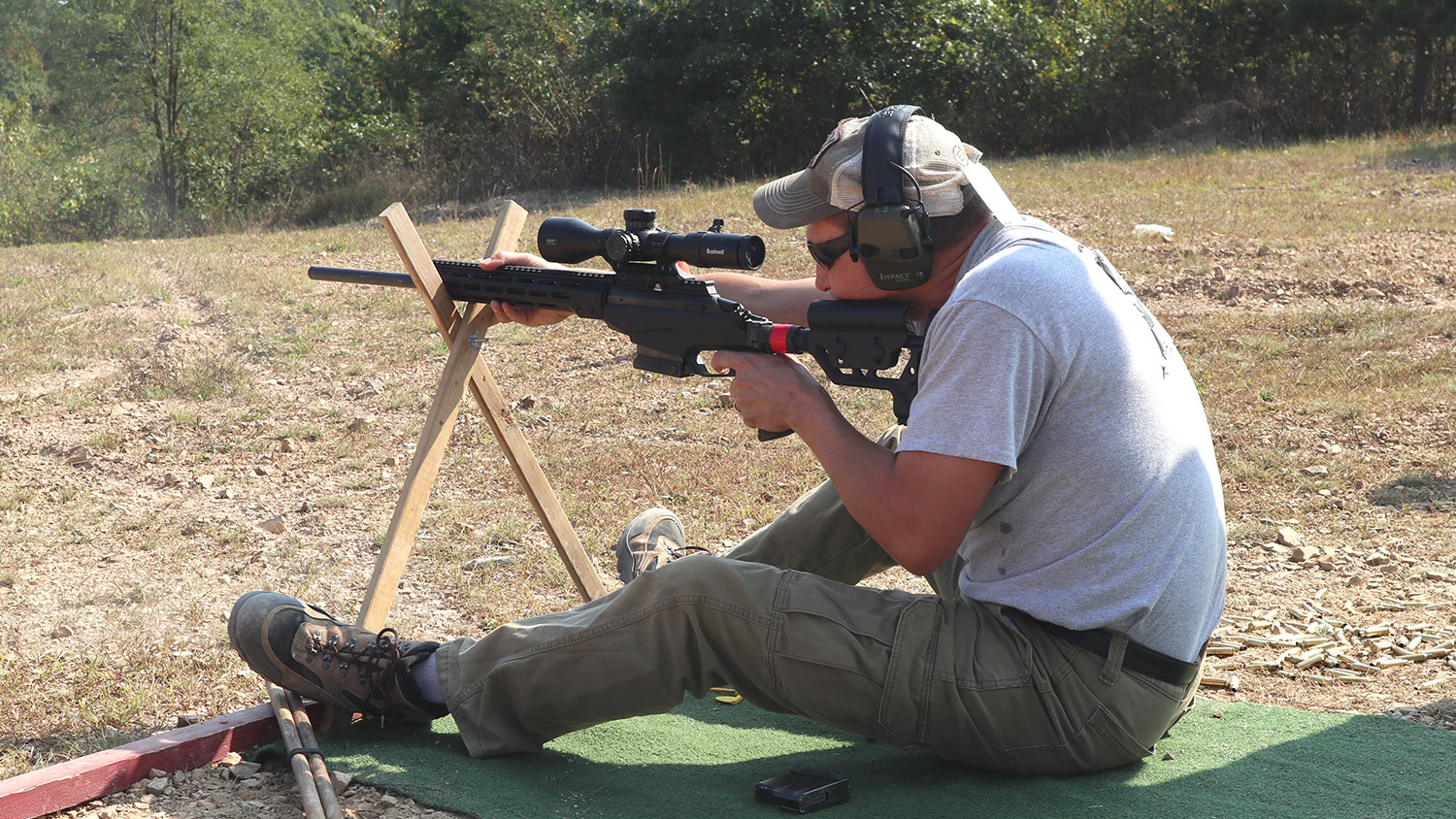 The difficulty of reading wind with very little time or a spotting scope of flags made shots that might not have been tough otherwise made things more challenging. Remember also that you must be able to incorporate Kentucky windage if your normal sight picture doesn't work. There are no sight adjustments.
If all this sounds frustrating, I suppose it is, but the difficulty is what makes this match magnificent. If you watched the History Channel's Top Shot TV series and thought, "I could do this," the NRA World Shooting Championship is your chance. I'll certainly be there next year, come see how you do against me.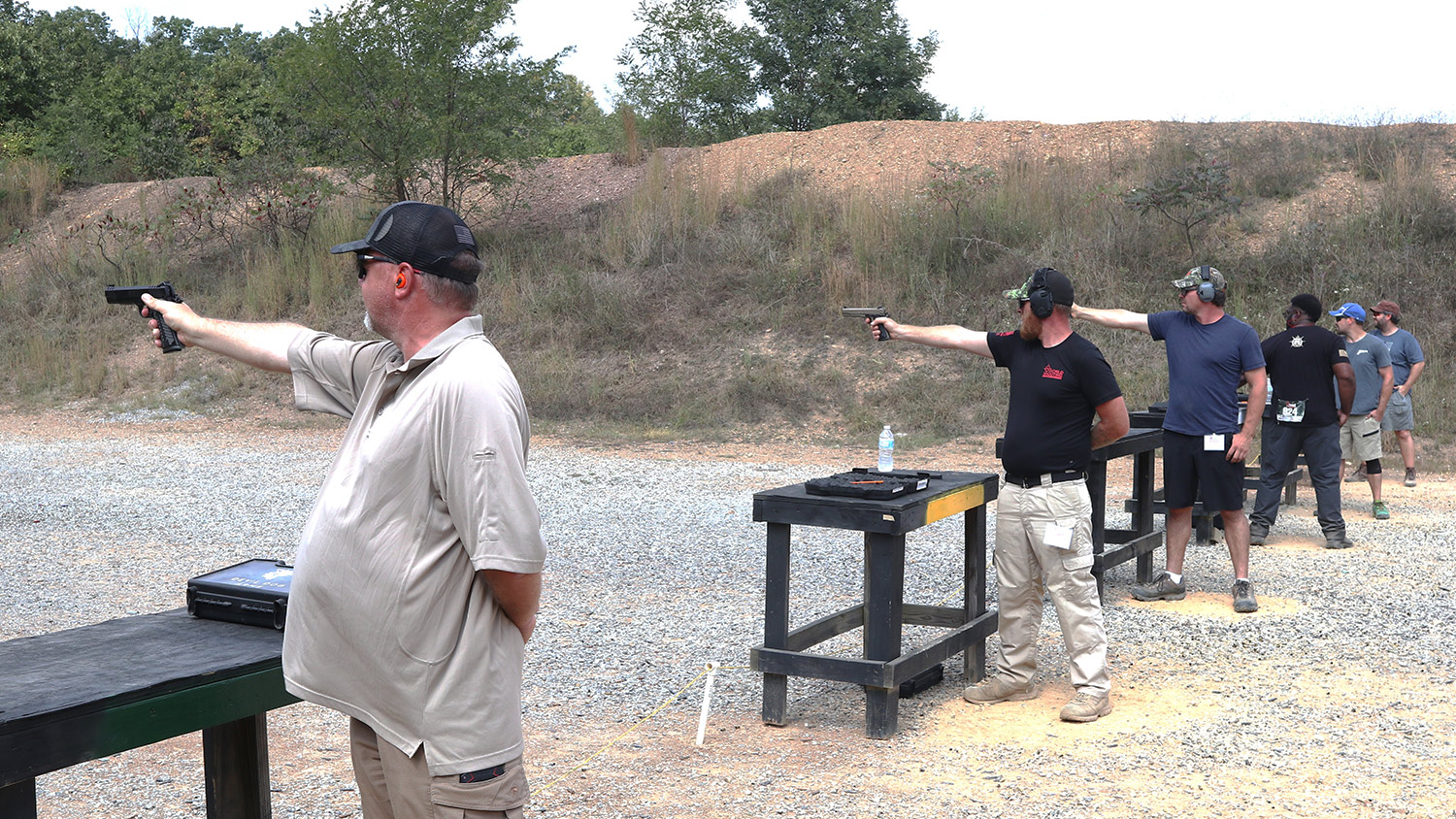 Next year's NRA World Shooting Championship will be held September 16-19, 2020 at the Peacemaker National Training Center in Glengary, WV. Learn more at wsc.nra.org.
---
Read more—2019 NRA World Shooting Championship: Musings From The Crowd