(Photo from the book: NRA All-Americans)
Created in 1936, the All-American award honors collegiate shooters in the rifle, pistol, and shotgun disciplines. Award recipients are selected by NRA's Collegiate Programs Committee, one of 39 policy-making committees of the Association. The selection committee is comprised of individuals well known in the competitive shooting community. Some committee members are former All-Americans, have served as coaches of All-Americans, or both.
The program is committed to recognizing and honoring collegians that have performed remarkable shooting feats during a shooting season while demonstrating exceptional leadership and character. To be named an All-American is the pinnacle of athletic achievement. Consistent and exemplary performance is a hallmark and perhaps the most evident characteristic of this award. All-Americans also embody intangible attributes such as integrity, respect, and responsibility. Therefore, these highly motivated men and women distinguish themselves on another level. Whether NRA All-Americans continue outstanding marksman careers or pursue other fields such as medicine, architecture, education, law, the military or even space exploration, they accomplish notable successes in their profession.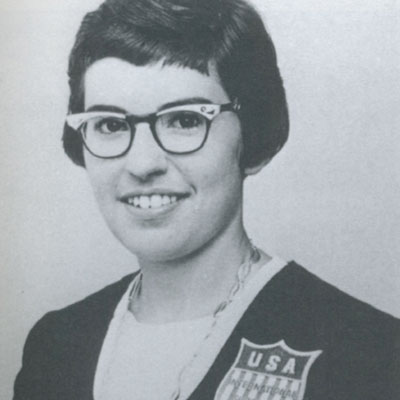 The All-American award has become an attainable, although elusive, goal for all three disciplines of college shooting sports. The experiences and knowledge gained in pursuing and achieving the prestigious honor remain with the NRA All-American throughout his or her shooting and professional career.
The selection criteria for Rifle and Pistol All-American status has evolved from performance in specific matches and personal knowledge of the shooter, to move objective guidelines including: full time undergraduate or graduate status with or without team affiliation, average score for the season, minimum number of shots fired, number of matches fired, specific matches required, recommendations from coaches and other school officials. NRA All-American Shotgun honors are awarded to the top ten High Overall National Champions at the Association of College Unions International (ACUI) Intercollegiate Clay Target Championships. Places 1 through 5 are awarded First Team NRA All-American Shotgun awards, and places 6 through 10 are awarded Second Team NRA All-American Shotgun awards. No preliminary paperwork is necessary to become a Collegiate Shotgun All-American.
Since the start of the NRA's college honors program, All-Americans have contributed significantly to international shooting. For example, Robert Sandager, a 1936 NRA All-American from the University of Minnesota, went on to be named to the U.S. Shooting Team for the 36th World Championships. Since that first year, the extensive list of NRA All-Americans competing at the international level reads like a Who's Who of shooters.
The
NRA All-American Program
stands out because of its commitment to recognize and honor collegians that have performed remarkable shooting feats through a shooting season. This emphasis on continuous exceptional performance has been a major strength of the program. Acknowledging the outstanding achievements of collegiate shooters remains paramount to the All-American Program's history. The integrity of the All-American Program has remained intact because its foundation was built on respect for every college shooter willing to reach beyond the status quo and challenge himself/herself not only to meet, but to exceed the standards required of an All-American. To be an NRA All-American is to always accept the challenge of performing at optimal levels while demonstrating exceptional leadership and character.
This premier commemorative book chronicles the early years of the NRA All-American Program. Over the past 60 years (1936-1998), the top Collegiate Rifle, Pistol & Shotgun shooters have been annually selected as an "NRA All-American Team". If you were selected as part of this team during this period, or are interested in the NRA Collegiate Shooting Program, this book is for you. The cost of the commemorative book is only $25.00. You may order your copy from the
NRA Program Materials Center