When firing for record, we usually achieve our best scores when the mind simply observes what the eye and trigger finger have been trained to do. Sometimes, however, either because of over-thinking or distractions, we can lose this fragile state of mind. Read what seven experts do to "re-set" themselves mentally if this happens. Can you find the similarities in their answers?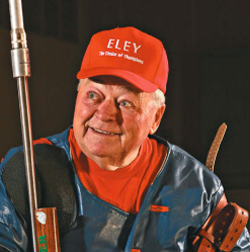 Lones Wigger:
Five-time U.S. Olympian, Wigger has won more medals in international shooting competition (111) than any other shooting sports athlete in the world, and is the only athlete to win medals in all three Olympic rifle shooting disciplines. He was selected as one of the United States Olympic Committee's 100 Golden Olympians in 1996 and carried the Olympic Torch in 1996 and 2002. A member of four Halls of Fame, his international shooting career spanned 25 years, from 1961-1986.
"Coming out of the 'zone' is usually caused by lack of preparation which causes loss of focus and confidence. When you compete in a match with proper preparation, it increases your confidence and allows you to focus on performance. This subconscious state referred to as 'in the zone' happens more often with proper training and match preparation, as well as with experience gained through match competitions. If you become distracted during a match, re-focus on your front sight and your hold. This will help you perform the perfect shot and help you re-set yourself mentally.
"Many inexperienced shooters use different techniques in training than they do during matches. Most learn to train by setting up a comfortable rhythm and shooting many shots down range. Their scores are usually acceptable during training, but when they shoot under match conditions, they completely change their technique. In a match, they shoot much slower and labor on each shot, which is a completely different technique than that used during training. As a result, they tire quickly and score much lower than in training. Basically, their training has been mostly a waste of time because they have not learned how to perform for a match. As shooters progress, they learn how to train smart and utilize their training to combat match pressure, which leads to improved performance in competition."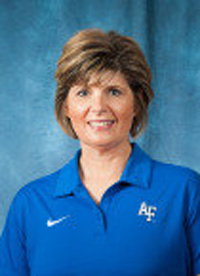 Launi Meili:
Winner of eight gold, five silver and three bronze UIT/ISS medals in air rifle and smallbore. Meili won an Olympic gold medal in smallbore in 1992. She set numerous national and world shooting records during her competitive career; created the International Coach Certification Program; and is currently the head rifle coach for the U.S. Air Force Academy.

"When we have a 'flow' experience, the mind and body are working on 'automatic pilot' and the shooter is in a state where trust, intuition, belief and perfection all come together. It's as if the shooter is acting as the CEO of a corporation. A CEO doesn't perform each individual task in the company. Rather, they ensure that all the components are working together to achieve a single purpose—in our case, a perfect shot.
"For me to get into and maintain 'flow,' I used a practiced routine and a controlled start that became very automatic. I initiated it with the words 'just let it go' before I even picked up my gun. This meant a lot in my routine. It shut out past shots from my current task; released any tension in my body; and got me ready to focus on the next hold/sight picture. When I was ready to actually take the shot, my training had placed somewhere in the back of my mind the image of the sight picture that I wanted to react to.
"Shooters usually come out of flow because of mistakes that need to be identified and corrected, such as: loss of concentration; negative self-talk; self-doubt; worry; and/or anxiety increase. If you want to be able to re-set yourself to attain 'flow' during a match, set up a routine that leads you into that mindset. You need to practice this routine in training in order for it to work in a match. Here are some fundamentals to try out in your routine:
"First, fix the problem that brought you out of flow. This may be done by dry firing, imagery, relaxing, changing your timing, focusing on one specific element in the shot process, or getting yourself out of a negative self-talk spiral."
"Once the problem is solved and you trust that the shot elements are correct, then dry-fire using your regular shot plan. This is the routine you use to shoot every shot, starting with physical characteristics and ending with a mental picture of what you want to happen.
"Use cue words to help facilitate the routine. Instead of a long drawn-out self-talk script, use just a few cue words or images that mean something to you, and practice them so your body and mind respond to them.
"Imagery, music (if you have time and can get off the line), and other things can help you get back into flow. Remember that confidence, focus and enjoyment are key factors for the flow mindset. The important thing is to actually practice it in training (don't just blindly let it happen) to understand what it takes for you to achieve that state and to keep it going as long as possible.
"Identify the 'red flags' that tell you early on that something needs to be corrected— before it becomes a problem. If your shots are starting to go off-call, or you're not as sharp on your timing, then you'll have to do some more analysis before taking the next shot. Don't just shoot three more shots in flow, hoping for the performance to come back. Get to work fixing what's beginning to go wrong so you can maintain confidence and regain flow."
"Flow is a fun and satisfying state in which to shoot. Some days it may come easily and some days not at all. If you have to really work to physically manage your hold and performance, then there's a good chance you won't get into flow that day. When 'non-flow' days occur, you should be prepared to not beat yourself up about it, and have a backup, mechanical routine and shot plan that you trust. This is a sport, so some days your body is going to act like it doesn't want any part of settling down and holding the way you want it to, and other days when it comes naturally.
"Some words of caution for beginning shooters: It's easier to get into flow during training, and a lot tougher to do it in competition because the match carries so much more importance (which, in turn, often prevents a shooter from believing they can let go and trust themselves). The question is, how did I do it, and can I repeat it when it counts? Just because it's easy to do in practice, don't kid yourself into thinking that you'll always be able to rely on getting into that state in a match. It takes a lot of practice and experience to totally trust your performance when the chips are down."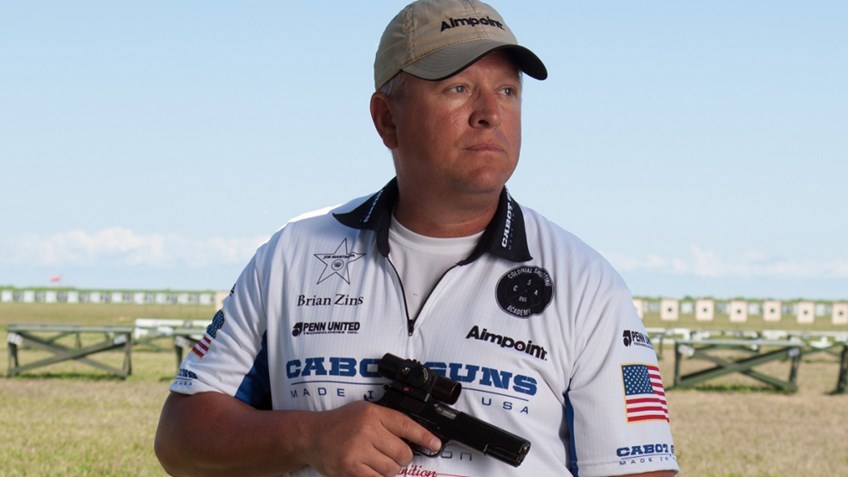 Brian Zins:
Former U.S. Marine Corps shooting team member, "Gunny" Zins has achieved the title of National Pistol Champion an unprecedented 12 times. Among his numerous achievements, Zins holds 26 national records in conventional pistol competition, and additionally is the former National Manager of Pistol Programs for NRA. 

He is also known for competing in the

second season

of the 

marksmen competition television show 
Top Shot
.
"It is essential to come up with a key word that will help put you back into your shot process when you pick up on an indicator. Indicators are anything you see or feel that disrupt the shot process. Without a key word that takes you back into the task at hand—to focus on the sights and get the trigger moving again—the only thing left to think about is the negative thought about what went wrong. If this happens during sustained fire, for example, you may panic because you are running out of time. A key word is just that, a word that re-starts the shot process. It is not a long, drawn out phrase or something that is going to waste time.
"If you have not developed and mastered a consistent shot process, you need to do that first. Having only a key word isn't enough, since there has to be a place for the mind to return to and an action associated with it—the shot sequence."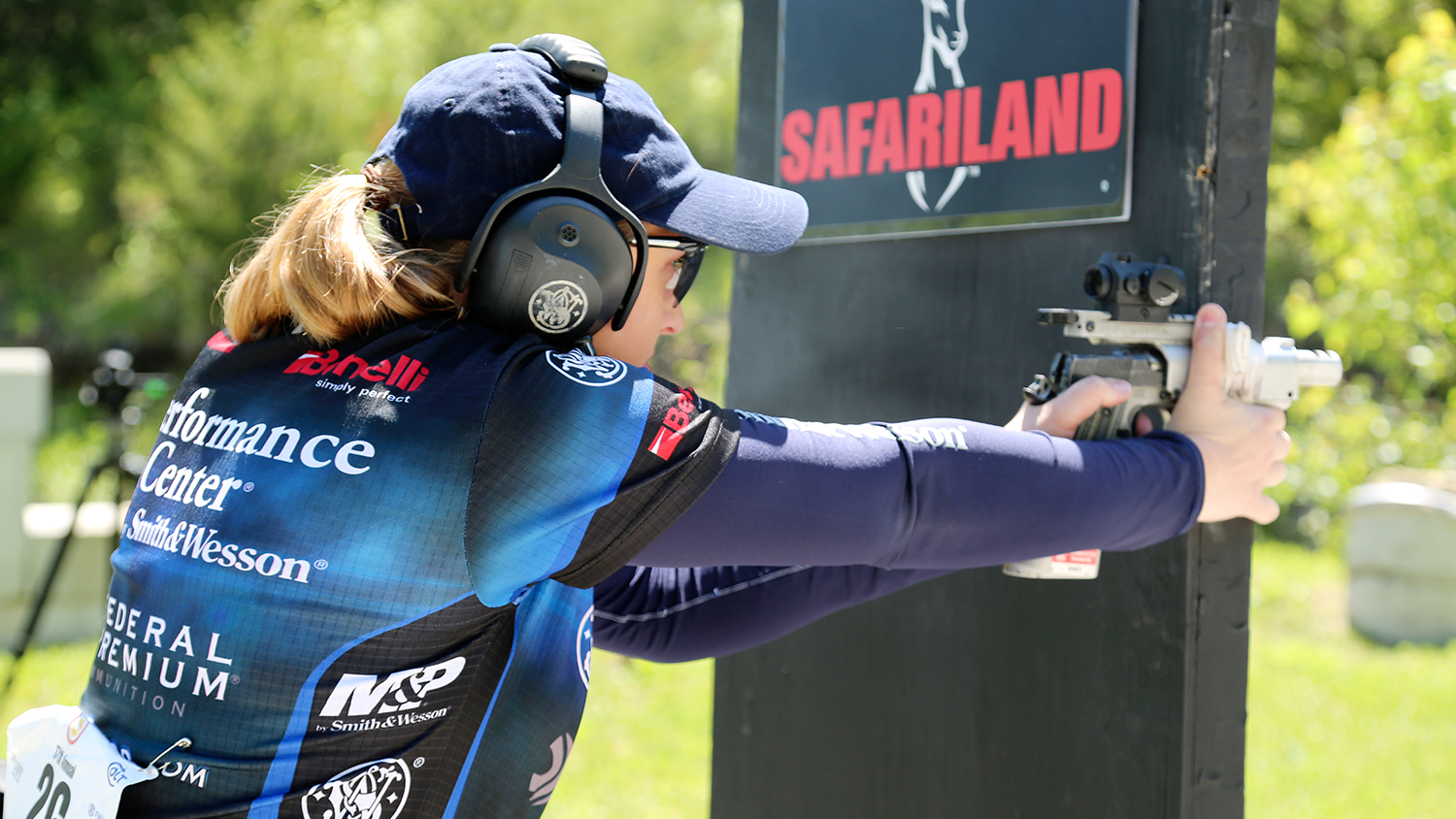 Julie Golob:
 A f
ormer member of the U.S. Army Marksmanship Unit and 1999 U.S. Army athlete of the year, Golob has won numerous championship titles in State, Regional and International action shooting competitions

—

including two-time Bianchi Cup Women's Champion and 13-time USPSA Ladies National Champion.
"Being in the 'zone' is when everything lines-up perfectly and you perform at your peak. Getting into this zone every time you compete is probably one of the biggest challenges for any athlete. The first thing to understand is that you will not be able to get into that state of mind every time you shoot. It is important not to place additional pressure on yourself if you aren't in that mental 'place.' Being in the zone is a goal, but even if you aren't there, you can still perform very well.
"Ideally, you want to eliminate the distractions that you can control. I make checklists so I don't forget any important equipment. I also make sure I have all the specific details I need so that I am prepared to compete when I arrive at the range. Good preparation helps set the stage for peak performance. I also try to establish a routine and repeat it. Thinking back to the times when everything just clicked for you, did you do anything different? If so, you might want to add that to your routine.
"When I find myself distracted, I try to focus on the positive aspects of what I am doing. It's amazing how easy it is to dwell on a bad shot. It's important to be able to evaluate a negative performance, but I find I am able to recover much more quickly by being proactive. If I have a bad shot or don't complete a course-of-fire the way I want to, I try to analyze what I did wrong. Maybe my grip was off or I didn't focus on smooth trigger control. After taking enough time to evaluate the problem, I move forward and apply, what I know from my training, will correct the issue. Again, don't dwell on the negative. It only increases the odds of performing poorly. It's also important to remember the fun aspect of shooting. You can make the best of even the worst day at the range. It's possible to be passionate about your shooting performance, while still enjoying the journey to reach your goals."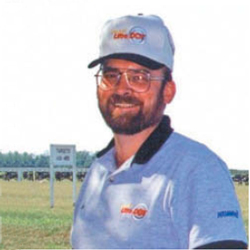 Larry Carter:
Carter's National Pistol Championship wins include: Civilian Champion , .22 cal. National Champion; .45 cal. National Champion; U.S. Mayleigh Cup Team; NRA-USA Civilian Team; National Indoor Silver Medalist and multiple national records.
"Having had no real formal training, I have had to sort out what I do that's right, based on the result."
"One of the things that seems to work for me is 'starting over' every time I pick up the gun. If I find myself focusing on things gone wrong, I take a glance into my gun box lid where I have some favorite pictures. I then take a little mind trip to one of the places or times in those pictures, until I hear 'shooters to the line' or whatever the next command is. This is my signal to 'start over' on a fresh run. Then it's grip, stance, sight picture and trigger—in other words, back on autopilot. Thinking about things gone wrong or shots already down range can mentally destroy your game. Taking my little side trip allows me to start fresh, as if it were the first string of the match."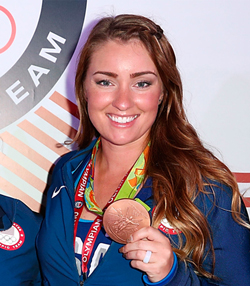 Cory Cogdell-Unrein:
Cogdell-Unrein is a two-time Olympic bronze medal winner in Women's Trap; winning in 2008 and most recently in 2016 at the Rio Olympics.
"When I find myself becoming distracted or having negative thoughts during a match, I remind myself that my thoughts are like waves—I can't control them but I can surf them. When I get distracted, I remind myself to recognize that it is simply just a thought and it does not need to have an effect on my performance. That enables me to process the thought, then push the thought out of my mind and refocus my attention on my performance."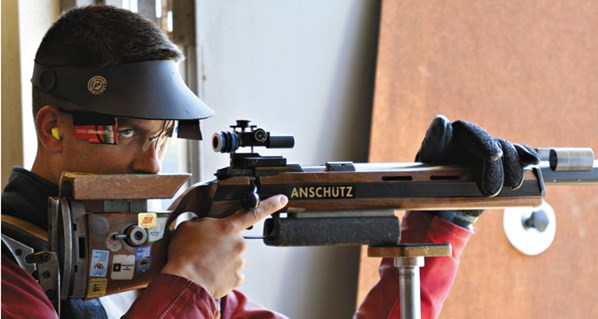 Jason Parker:
Parker joined the U.S. Army Marksmanship Unit in 1997 and has competed in multiple Olympic games. He is widely considered one of the world's leading 10 meter Air Rifle shooters.
"When you are competing and everything clicks, athletes call this 'in the zone.' It is very easy to shoot when everything is going perfectly. In big matches, it can be more difficult to get into this state of mind because of the pressures that you put on yourself. The best way to shoot through the times during the match when things are not flowing starts months or years before the competition begins by developing a pre-shot routine.
"The pre-shot routine I develop in practice is something I can take with me anywhere. It gets me through the toughest and most exciting times of any competition. It also gives me a sense of familiarity and the confidence I need to execute a good shot. I go through the same routine for every single shot, whether in practice or a match. I use it at the beginning of the match when I am feeling match pressure, or when I'm working on a world record score, or during the finals. I even use it to get back on track on the toughest days when the results aren't what I expected.
"My pre-shot routine starts after the recoil of the previous shot. It's the way I load the rifle, rest between shots, build my position, obtain proper sight alignment and trigger finger placement.
"I can 're-set' at any point during the match by relying on my pre-shot routine. It helps me stay focused and ready for the next shot, whatever the situation might be. If I feel the need to rest during the competition, I take a short break while staying in position. Then, when I'm ready, I get right back into the match by following my routine. It is very rare that I make it through a whole match while I am 'in the zone,' so it is very important to have a way to recover. The pre-shot routine is the best way that I found to finish the match when it counts."