Above: The Yackley 5. From left: Tim, Andrew, Mark, Becky and Sean.
When you first meet the Yackley family, it's an eye-opening experience. Nestled at the intersection of Americana and marksmanship, all five of the Yackleys—patriarch Mark, mother Becky, and three sons Tim, Sean and Andrew—are committed to competitive shooting. And when I say committed, I'm talking crisscrossing the country attending matches and racking up an impressive bevy of awards in the process. The oldest son Tim in particular has become something of a legend in the shooting community, garnering top honors on the Multi-Gun/USPSA circuit for years and triumphing at the Bianchi Cup as the Junior Champion four consecutive years. What's more is at age 20, Tim became the youngest shooter ever to become NRA World Shooting Champion in 2018, after a tour-de-force performance against big-name competitors several times his age who collectively held centuries of experience on the firing line.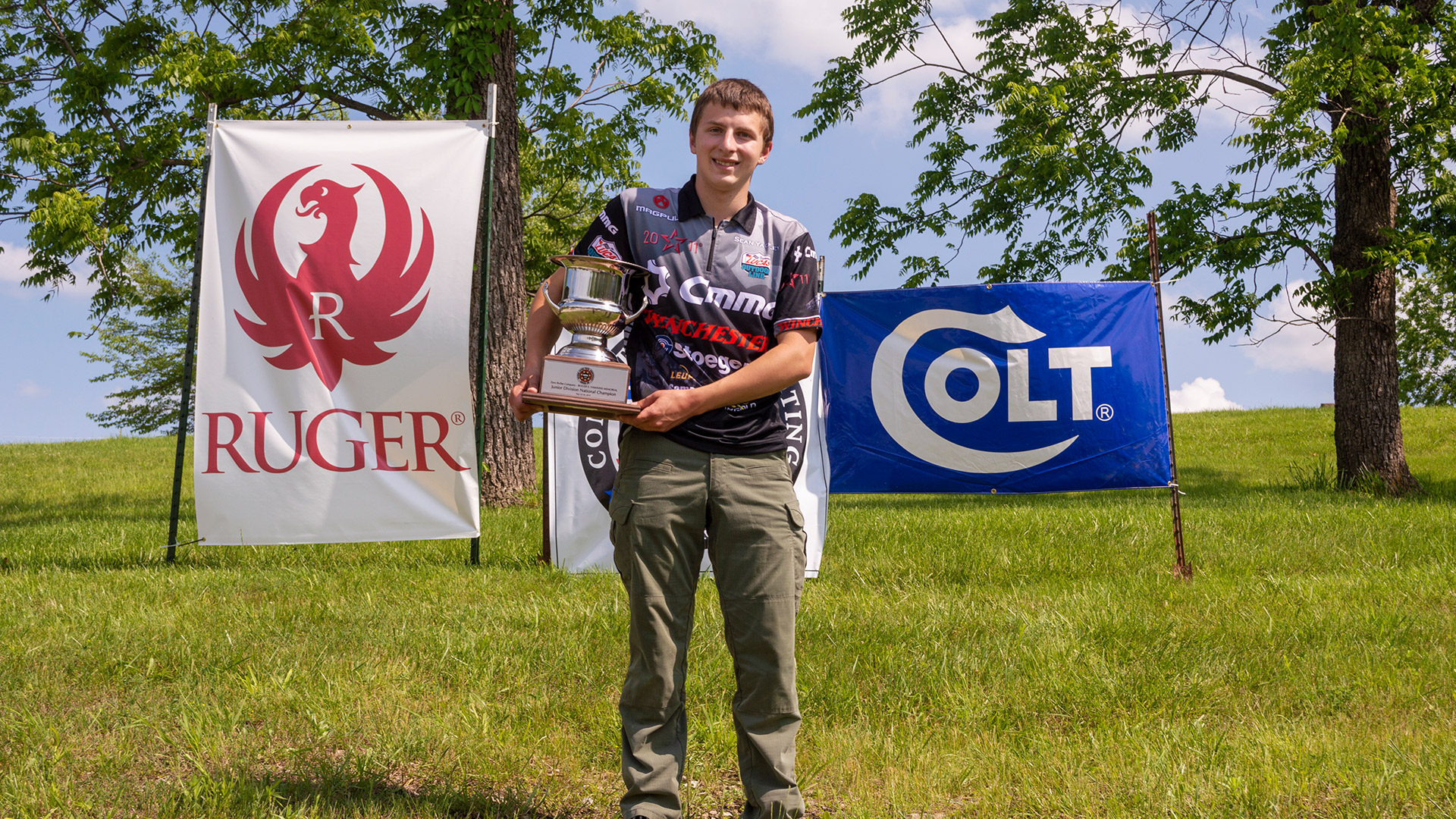 The bulk of this article came from an interview last year during the Bianchi Cup in Columbia, Mo. Comfortably perched at a picnic table inside the Green Valley Rifle and Pistol Club's main building, I met with four members of the clan—Becky, Tim, Sean and Andrew. (Mark was on order with the Marine Corps.) They were all smiling as they greeted me. What followed was an interesting glimpse into an All-American family that evolved into one of the most successful to ever take up competitive shooting sports.
Mark and Becky Yackley met at Marquette University, where they both were active competitors on the rifle and pistol teams. Becky grew up shooting with her dad, and was an accomplished high school high power shooter, adding air rifle and smallbore into the mix while in college. And prior to becoming a student at Marquette, future husband Mark honed his skills as a smallbore shooter on his high school team. With their respective shooting backgrounds, it's no big surprise they both garnered All-America honors as shooters in college.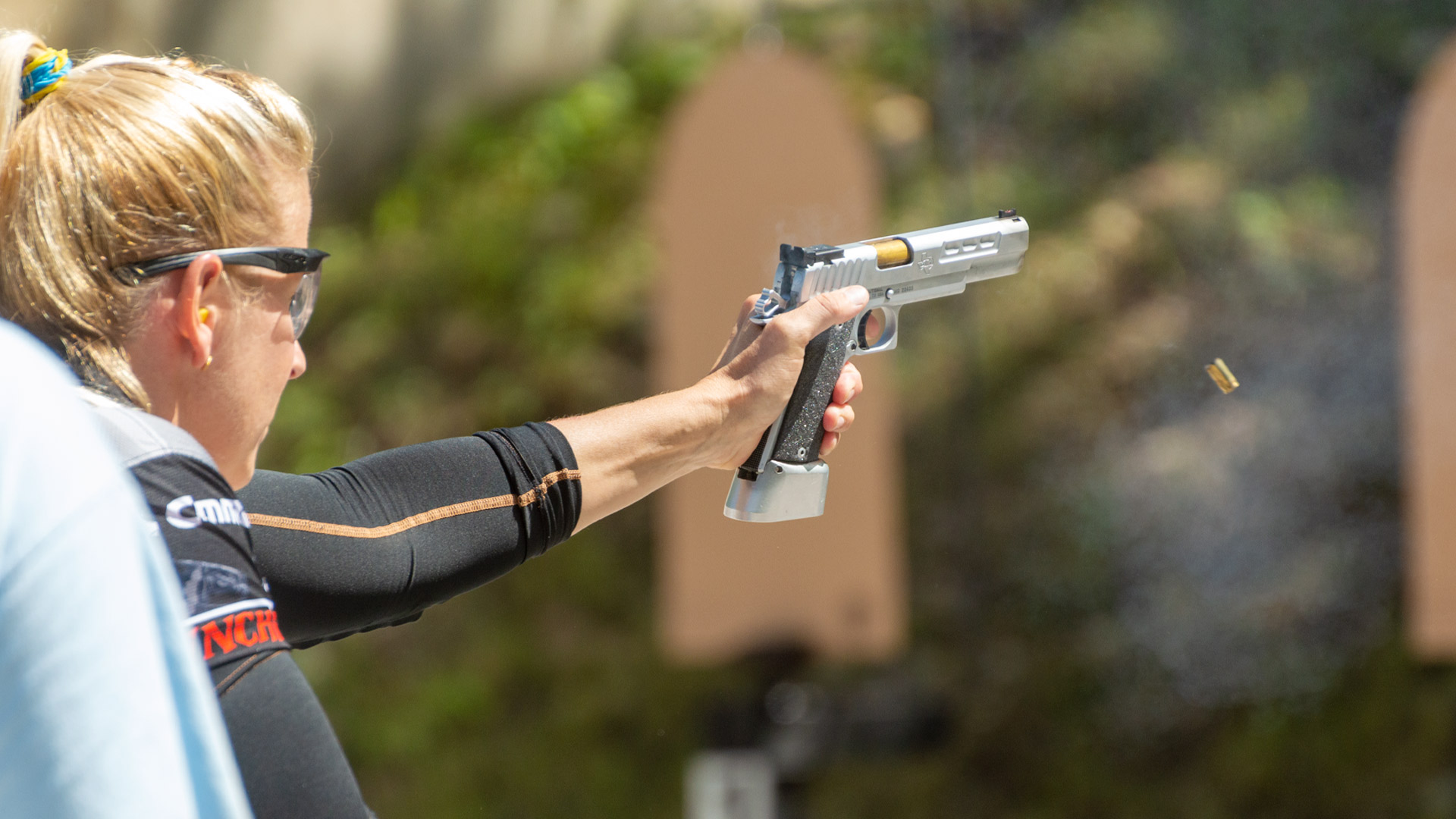 After marrying and starting their family, shooting continued to be a family tradition. When the kids were little, they would shoot clays together and occasionally shoot pistols, along with hunting trips. Later on at a junior camp geared toward beginner action shooters, the fire for competition was lit. From there it was on to USPSA, and in 2012 they shot the FNH-USA 3-Gun match, which was their first foray into multi-gun at a high-level event.
The Yackleys are well known for their prowess in 3-Gun, USPSA and IPSC competition. But it was at the Bianchi Cup that all three kids—Tim in particular—developed high-level pistol shooting skills. They began attending in 2014 knowing that the Cup is a hotbed for action pistol knowledge, as well as a technical match that demands excellence. "I attribute most of my pistol shooting success to the amount of time I've put into the Bianchi Cup," said Tim.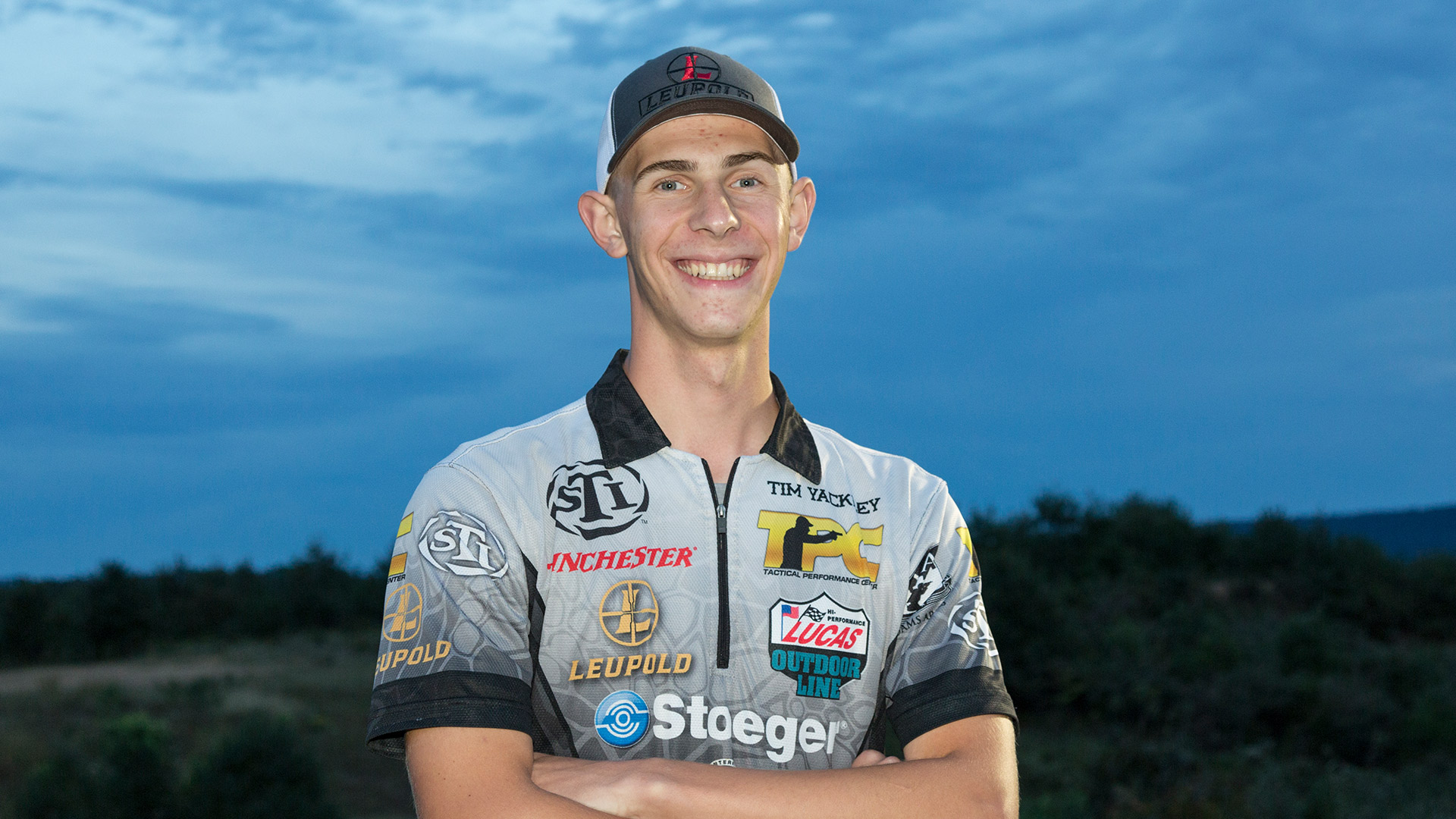 At 22, Tim Yackley has the kind of maturity that many others in his generation lack. He's polite, well-spoken, disciplined and modest about his accomplishments, despite the fact he's achieved more in the shooting sports than many do in a lifetime. In 2019, Tim was working as an instructor at Tactical Performance Center in St. George, Utah, with Ron Avery and Ken Nelson (founder of Practiscore). He spoke fondly of the school's curriculum, which centers on competition and overall pistol training for mostly military and law enforcement.
"Tactical Performance Center mainly just focus on the shooting part of things. They break everything down into principals and different ways to achieve them. We work with students to build a system and apply training to achieve those principals," said Tim.
Going deeper, the training essentially breaks down the nuances shooting at the microscopic level as a sort of advanced-advanced set of classes. It's all about learning how to assess personal shooting deficiencies and finding ways to continually improve your game.
"It's the most I've ever seen stuff broken down. You'll sit there for an hour just talking about grip and all these different aspects. There's so much broken down," he added.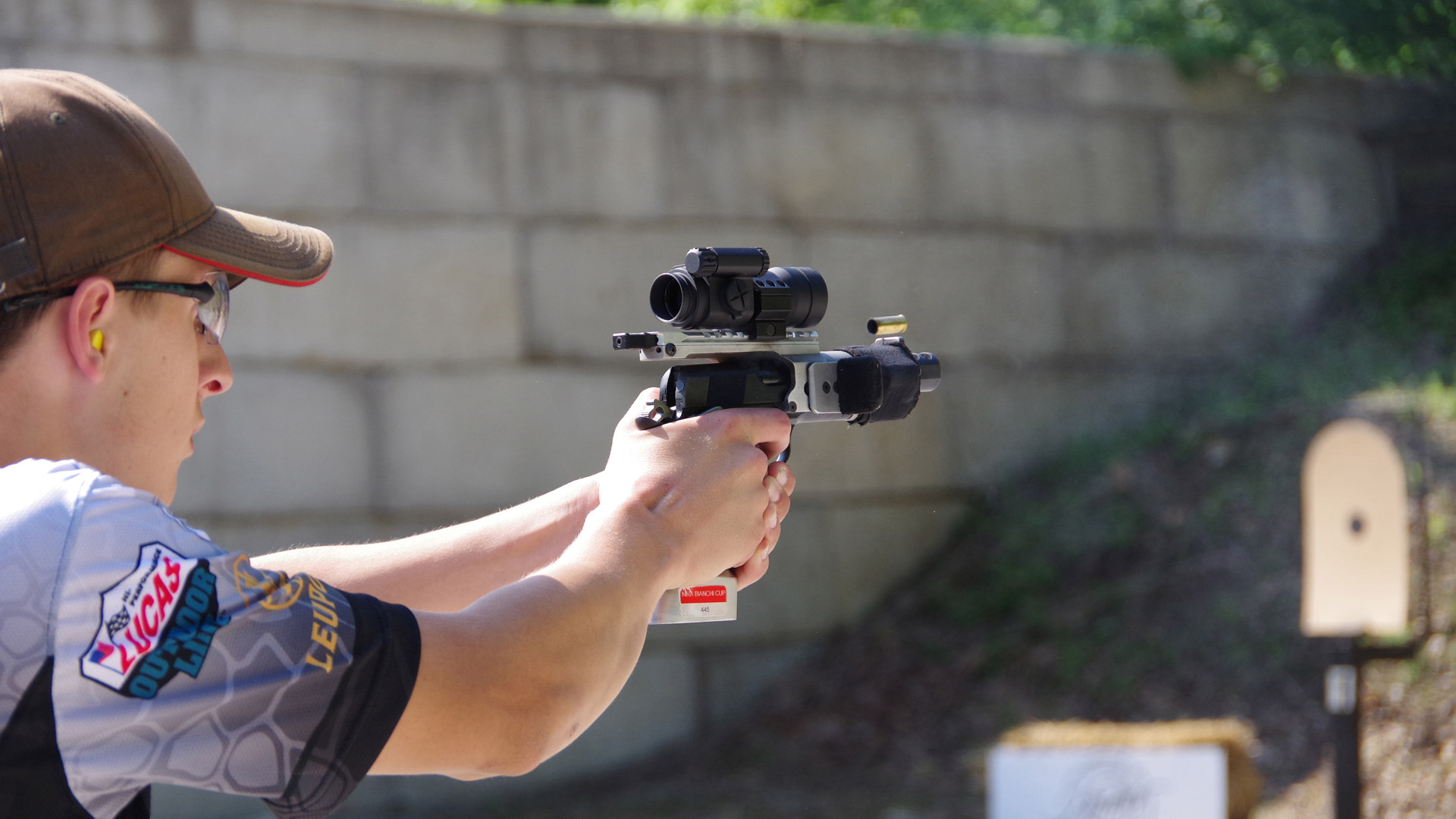 The shooting sports have allowed the family to travel around the U.S., and in Tim and Becky's case, worldwide for IPSC competition. "The kids have seen a lot of this country because of competitive shooting," said Becky. And although he hasn't traveled to compete internationally yet, middle son Sean has enjoyed his time traveling to different states for matches.
"My favorite part of shooting is going all across the country and seeing a lot of different places, whether it's the mountainous areas in New Mexico or getting to see the palm trees and sand for a change in Florida. It's nice to always have a change of scenery, and you get to see some unique stuff."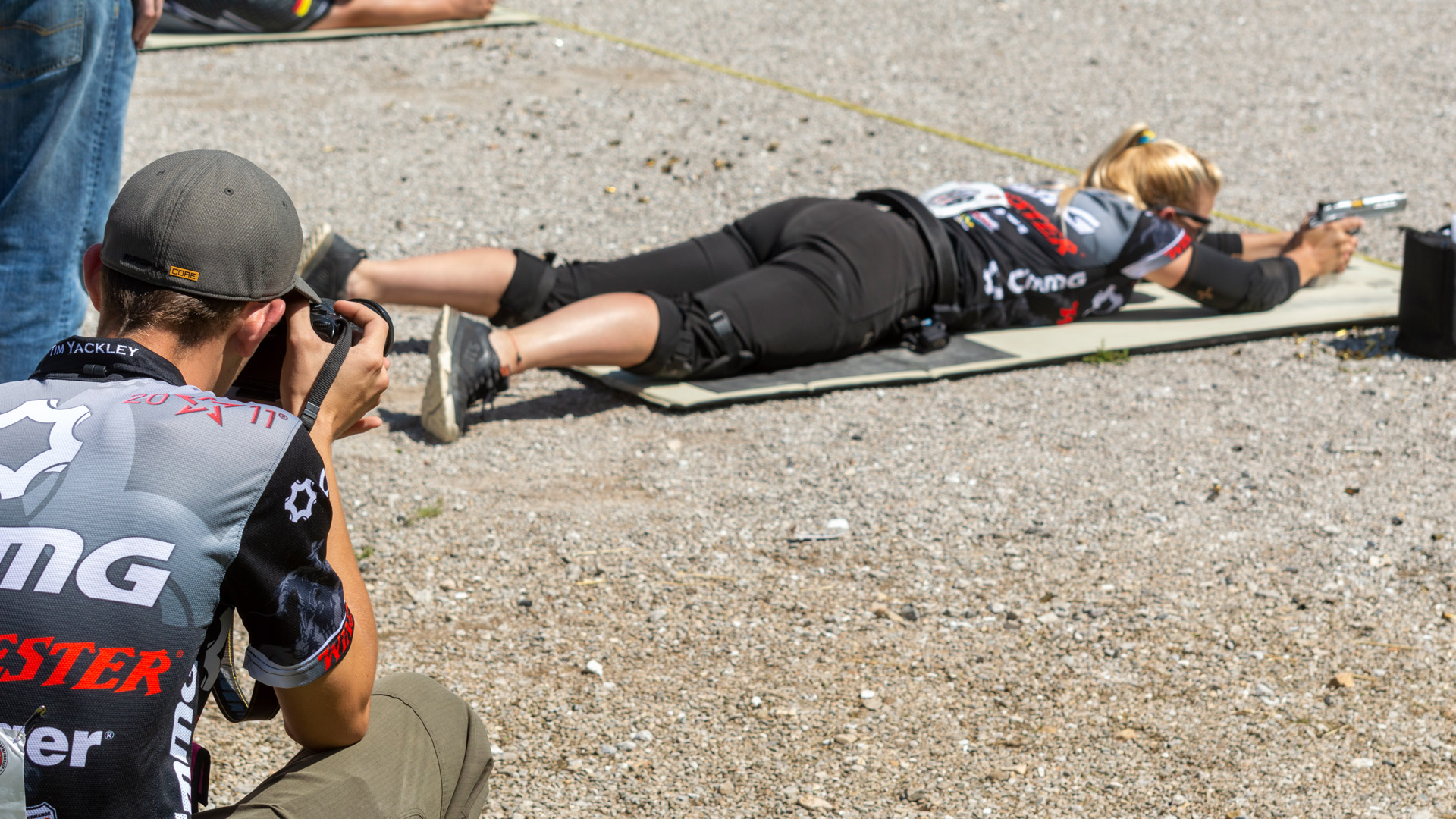 When it comes to training for matches the Yackleys mostly do it as a family, to an extent. Bianchi preparation is a major focus. Having a backyard range at their Wisconsin home helps.
"Bianchi is probably the match we have the most dedicated practice for," said Becky. "We bought a Mover from Action Target, and Andrew will run one of us on it, or we'll run each other. If we go out to do any specific practice, usually it's together."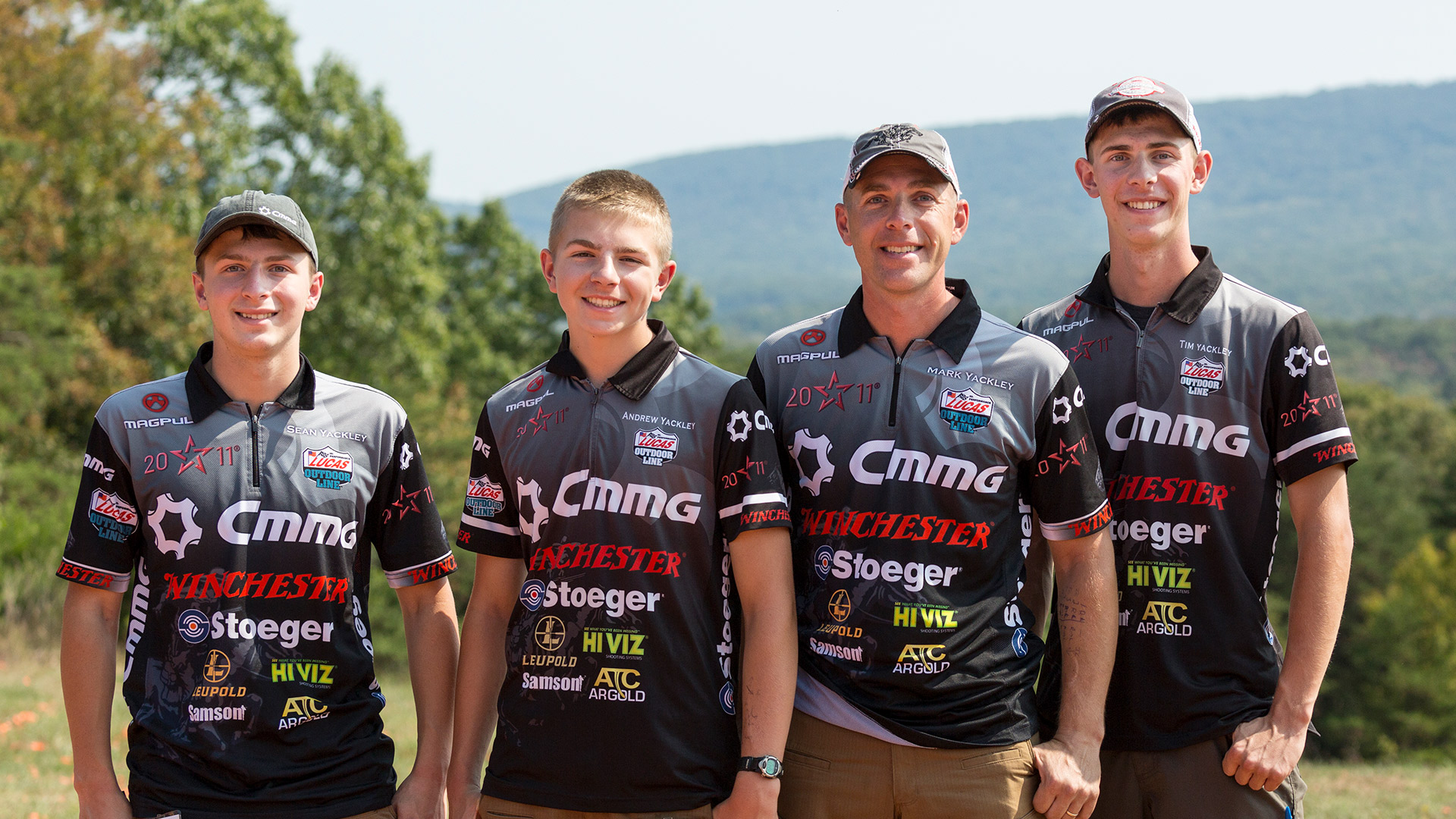 It's not all glamour and putting rounds downrange for the Yackleys, though. Although they have a mile-long list of sponsors, the costs involved with five active competitors can add up. Like any other family they have to pay the bills, luckily the knowledge-sharing business can be a good revenue generator. Content creation is a big help for their expenses. Additionally, Becky is a top-tier photographer who also writes and manages a few social media accounts.
"It's work that's synergetic with what we're already doing that's going to help us," said Tim. "We incorporate our training and other things we're practicing into the content we're creating for our different partners throughout the year."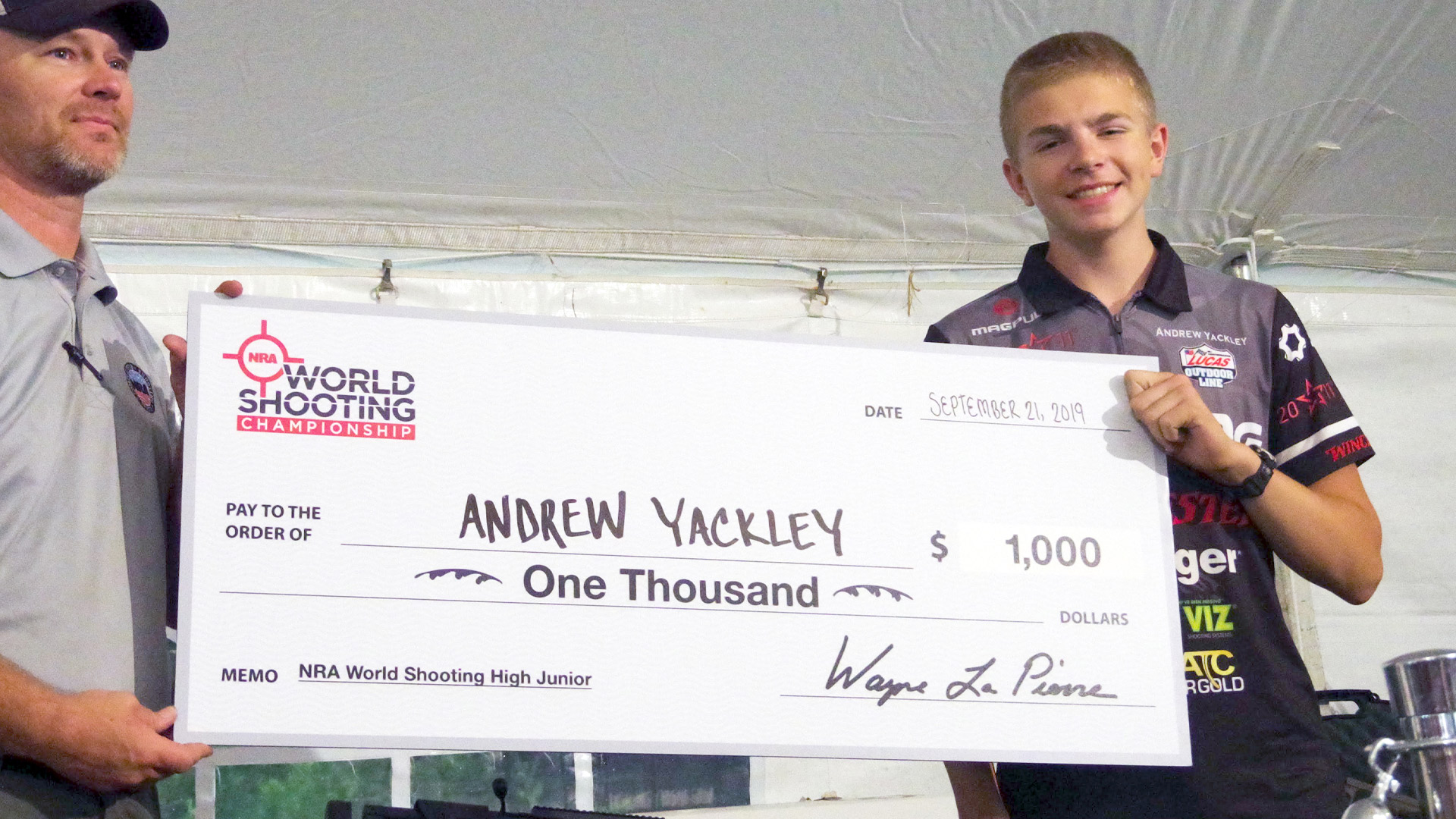 I concluded my time with the Yackleys by asking Andrew, the youngest, why he enjoys the shooting sports. He provided a succinct answer that sums up the family's mutual love of competition. "I enjoy meeting all the good people in the competitive shooting world. It's nice being around such great, funny people."
So what's next for the Yackleys? For the remainder of 2020 it's a safe bet they will be continuing to excel on the firing line. As of this writing, matches have resumed across the country and Tim Yackley performed admirably at the 2020 USPSA Multi-Gun Nationals with a third-place finish. The best way to follow the Yackley family is social media, specifically Facebook. Also, check out Becky's Instagram.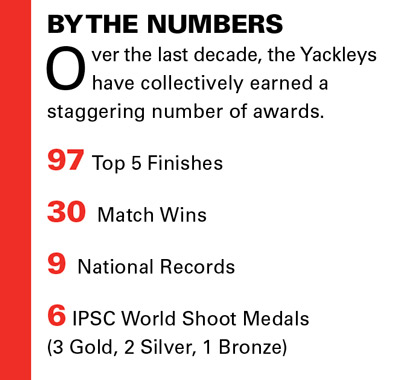 Winchester and the Yackleys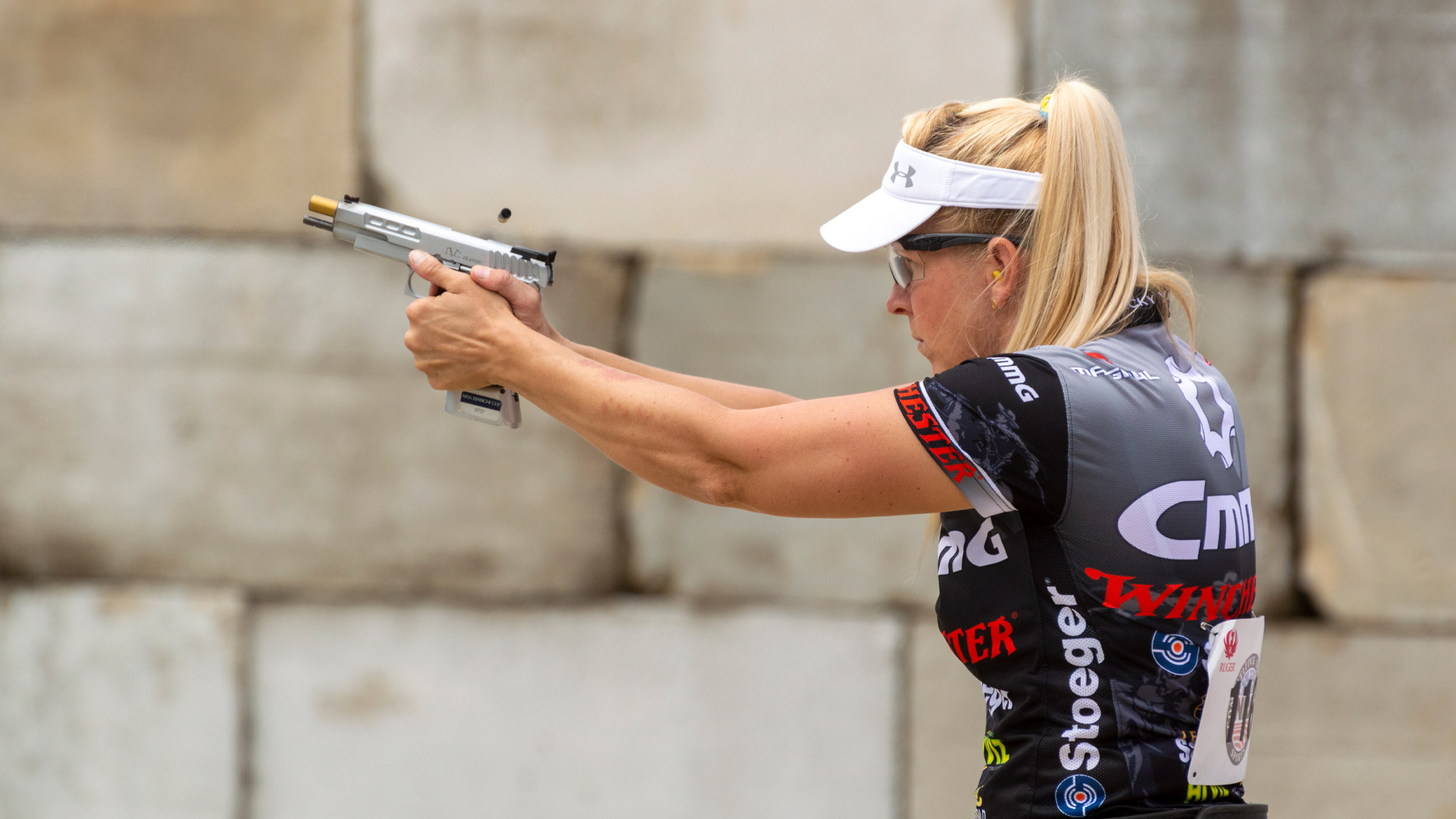 Among many other companies, the Yackley family works closely with the fine folks at Winchester Ammunition, using its legendary pistol, rifle and shotgun ammo. The company website has a great blog with several articles penned by Becky on topics ranging from summertime plinking, firearms maintenance and more. Plus, in May 2020, Winchester released a must-watch video about the Yackleys, highlighting the family's exploits both on and off the range.
---
See more: 
Tim Yackley: Powerhouse Competitor