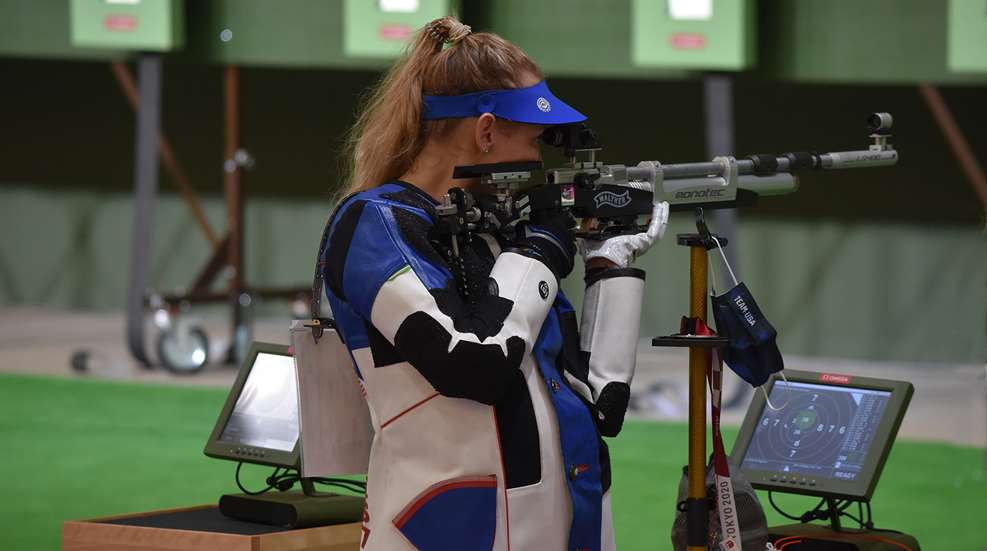 Seven of USA Shooting's finest head to Wroclaw, Poland, this week for the ISSF President's Cup (World Cup Finals) for Rifle and Pistol, which is taking place November 3–10, 2021.
All of the U.S. invites are Tokyo 2020 Olympians—five rifle athletes: Will Shaner (No. 1, men's air rifle), Lucas Kozeniesky (No. 3, men's air rifle), Mary Tucker (No. 1, women's air rifle, No. 7, women's 3-position 50-meter rifle), Ali Weisz (No. 8, women's air rifle, pictured above), Sagen Maddalena (No. 5, women's 3-position 50-meter rifle) along with two pistol athletes, Nick Mowrer (No. 10, men's air pistol) and Lexi Lagan (No. 12, women's 25-meter pistol).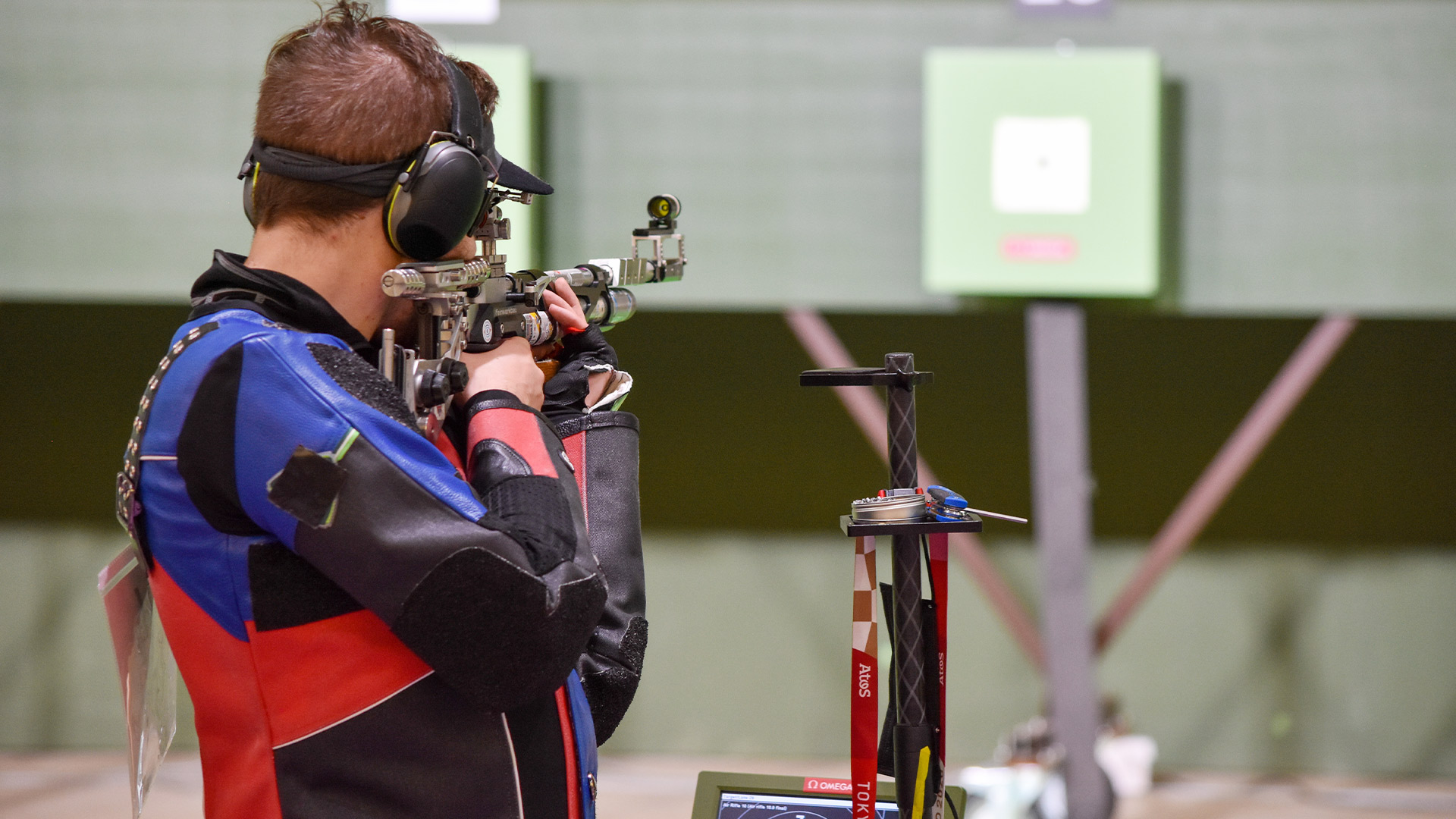 The match follows the 2021 ISSF President's Cup for Shotgun, which was conducted in Larnaca, Cyprus, October 19–24 and ended with Team USA shotgunner Austen Smith picking up a Golden Target award.
Individual winners in each discipline will receive the Golden Target Award or "Best Athlete of the Year" title. Additionally, a share of €860,000 in prize money is up for grabs for all shooters.
This competition is reserved for the top 12 athletes worldwide in men's and women's rifle and pistol disciplines including air rifle, smallbore rifle, air pistol, sport pistol and rapid-fire pistol. 
All seven U.S. athletes will make their President's Cup debut this week—the largest Rifle and Pistol President's Cup Team in USA Shooting history, also marking the first time that Team USA will field two No. 1-ranked athletes in their respective disciplines at the match.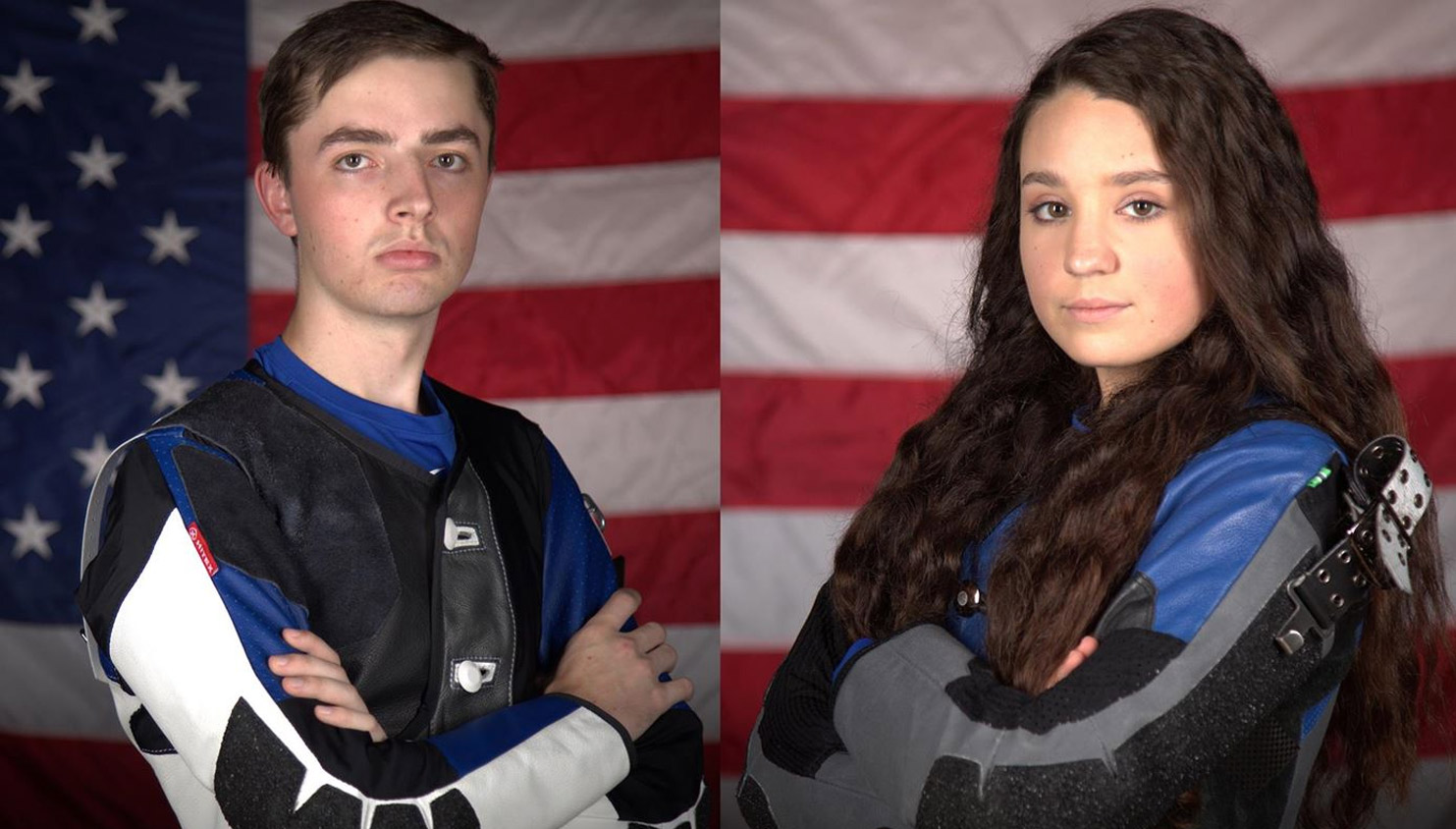 In the men's 10-meter air rifle event, Tokyo Olympic gold medalist Will Shaner is ranked No. 1, while Mary Tucker, the 2020 Olympic mixed team rifle silver medalist with teammate Lucas Kozeniesky, is also ranked No. 1 in the women's air rifle event. 
Coming off one of the most successful Olympic Games history, USA Shooting rifle and pistol athletes certainly wish to capitalize on the momentum. Since 2020, U.S. rifle athletes have medaled in every World Cup attended, also winning two Olympic medals in Tokyo this summer.  

Learn more at the ISSF website.
Article and photos courtesy of USA Shooting.
---
Read more:
Accurately Calling Your Shots