Team USA's Sagen Maddalena won her first Golden Target award at the 2021 ISSF Rifle/Pistol President's Cup, which also garnered her "Best Athlete of the Year" honors in the Women's Rifle 50m 3-Position discipline. In addition, Maddalena secured a gold medal in the Mixed Team Rifle 50m 3-Position event with Hungarian shooter, Istvan Peni.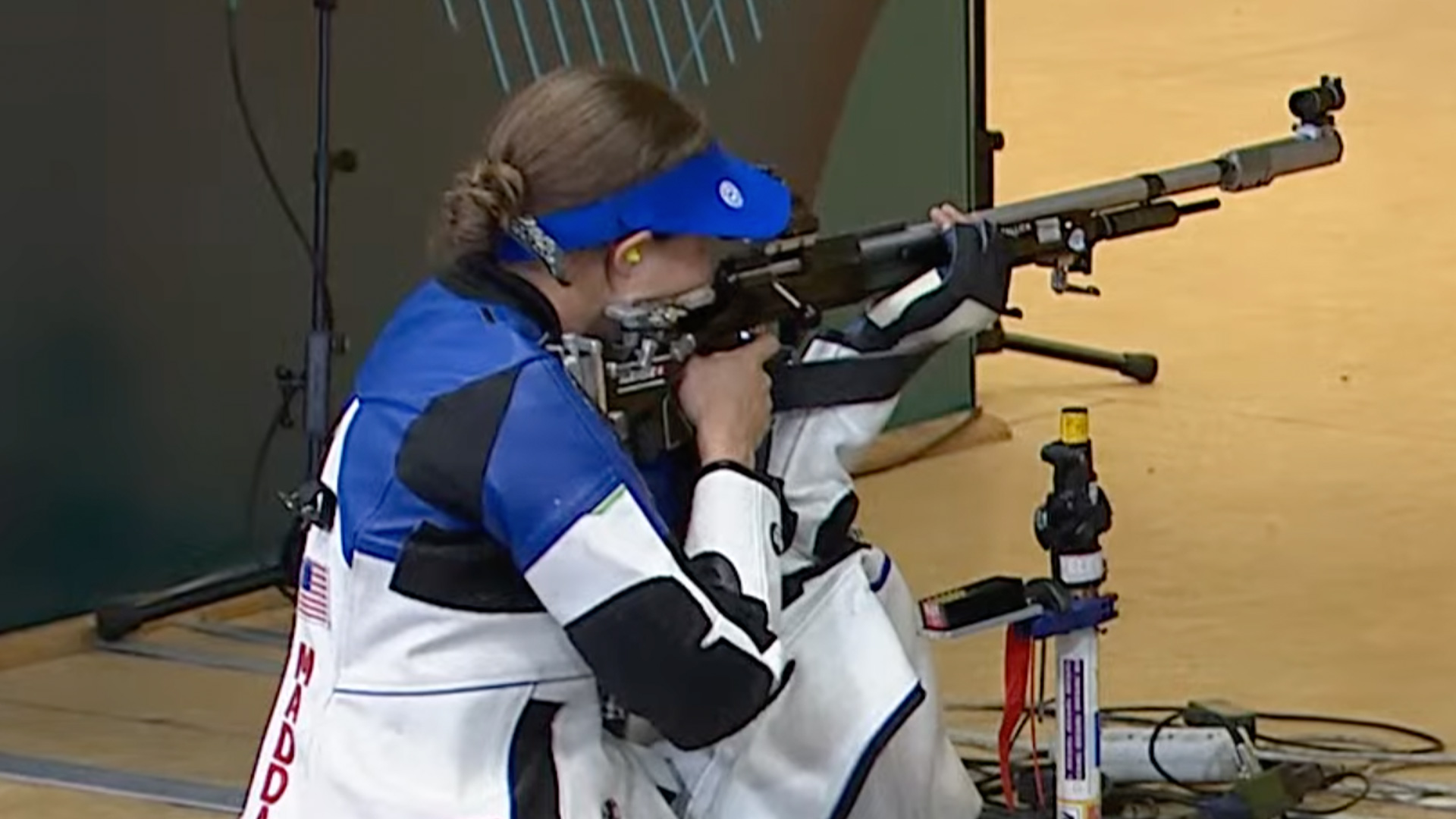 Held November 3-10 in Wroclaw, Poland, the 2021 ISSF Rifle/Pistol President's Cup pitted the top 96 rifle and pistol athletes in the world in eight individual and six team events. Additionally, this year's match debuted new rules in a test format outlined by the ISSF.
It wasn't just Maddalena winning medals for the United States. Mary Tucker proved her dominance in competition once again at the President's Cup, capturing individual silver and bronze medals. She kicked off her matches in Poland with a bronze medal in Women's 10m Air Rifle. Tucker followed that up with a hard-fought silver medal in a head-to-head match-up against Maddalena in the Women's Rifle 50m 3-Position event. Prior to the start of competition, Tucker ranked seventh and Maddalena fifth in the 50m 3-Position event.
As for Lucas Kozeniesky, he also returns home with a bronze medal, taken in the Mixed Team 10m Air Rifle event with Hungarian shooter, Eszter Meszaros. Regular Shooting Sports USA readers will remember over the summer when Kozeniesky and Tucker teamed up in Tokyo to capture the first ever Olympic silver medal in the new Mixed Team Air Rifle event.
Seven of USA Shooting's finest made their ISSF World Cup final debuts this year: Will Shaner, Lucas Kozeniesky, Mary Tucker, Ali Weisz, Sagen Maddalena, Nick Mowrer and Lexi Lagan. The Team USA contingent was the largest rifle and pistol team invited to compete at the 2021 President's Cup, and our athletes came home boasting the highest total medal count out of all countries that competed at the match.
Learn more about talented U.S. athletes at USA Shooting.
Photos/screengrabs of Sagen Maddalena courtesy of ISSF.
---
Read more:
What's In Your Range Bag, Tes Salb?