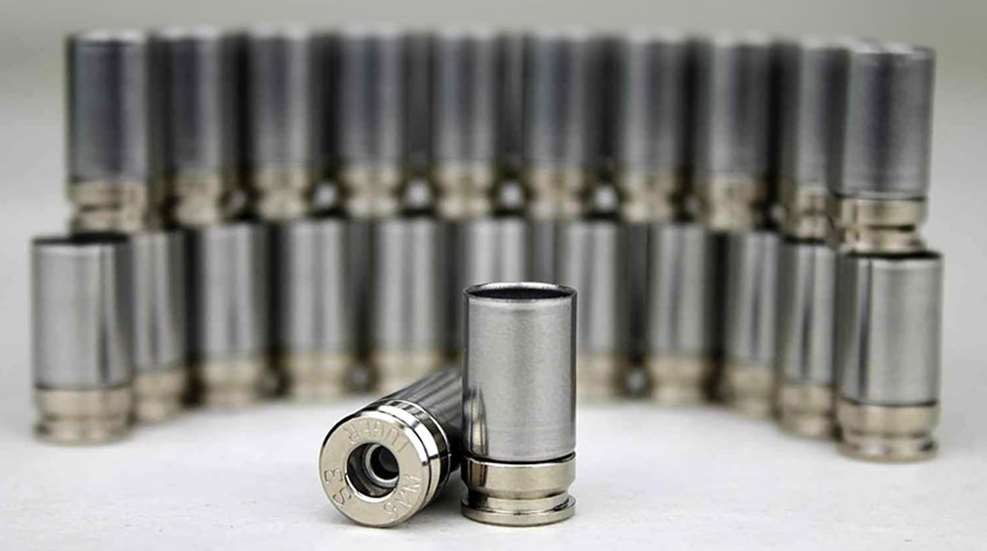 Which topics were the most popular with our readers in 2017? Many of the same topics as last year's top 10 were popular again, such as handloading and long range rifle articles. New topics joined the top 10 as well―for example, an innovative new cartridge casing material, and carry optics options for action shooting.

Take a look at the year's top-viewed Shooting Sports USA articles and find new ideas to elevate your game for your favorite discipline in 2018. 
Six Key Reasons Why John Whidden Uses .243 Win. for Long Range Shooting. Five-time NRA High Power Long Range Champion John Whidden lists six of the major reasons why he chooses to shoot .243 Win. for Long Range Any Rifle competition.
Carry Optics Division Ready: The SIG Sauer P320RX. Field Editor Chris Christian's review of the SIG Sauer P320RX handgun and ROMEO1 reflex sight combo. Mounting a compact reflex sight directly to the slide of a semi-auto handgun has become so popular in action shooting that USPSA created a division for carry optics.
New Look For IDPA. IDPA continues to grow, and the organization's 207 rule changes were significant enough to alter the way that competitors approach the game. Field Editor Chris Christian reviews the changes in this article.
King of 2 Miles: Extreme Long Range Competition. Last summer, the KO2M competition was held at the NRA Whittington Center in New Mexico as a two-day extreme long range match for teams. The match featured prone rifle shooting with a bipod at distances up to two miles.
What's The Best Way To Clean Brass? Field Editor Art Merrill reviews the pluses and minuses of three choices in brass cleaning gadgets:  the vibratory dry media tumbler, the ultrasonic cleaner and the stainless steel pin/liquid media rotary tumbler.
Gas or Piston for AR-15 Match Accuracy? Gunsmith David Sams provides a head-to-head test of both designs on a common platform. His question: Why would someone want to change a working match AR-15 from direct gas impingement to gas piston?
Coated Bullets: The Future of Lead Bullets for Handloaders? Author Brad Miller goes in-depth to see if the bullet lubrication renaissance that has occurred in the last few years provides better accuracy for handloaders.
Top 50 Women in Competitive Shooting. SSUSA compiled this list of 50 (52 to be exact) female athletes that are influencing the landscape of competitive shooting for the better of all competitors.
The Top Pistols Used by Today's IDPA Shooters. IDPA competition allows guns that are common for everyday concealed carry. Shooters are required to draw their gun from a concealed carry holster. This article reviews the most popular guns for the sport.
Goodbye, Brass? The most popular article of 2017 was by Field Editor Art Merrill. The subject: Shell Shock Technologies and their two-piece, nickel-aluminum-stainless steel 9 mm NAS3 cases. The company says the new cases are stronger, cheaper and half the weight of brass, along with improved corrosion resistance.