Here are highlights from the December 2017 issue of Shooting Sports USA, NRA's competitive shooting journal. You can subscribe for free at www.ssusa.org/sign-up-for-updates.
---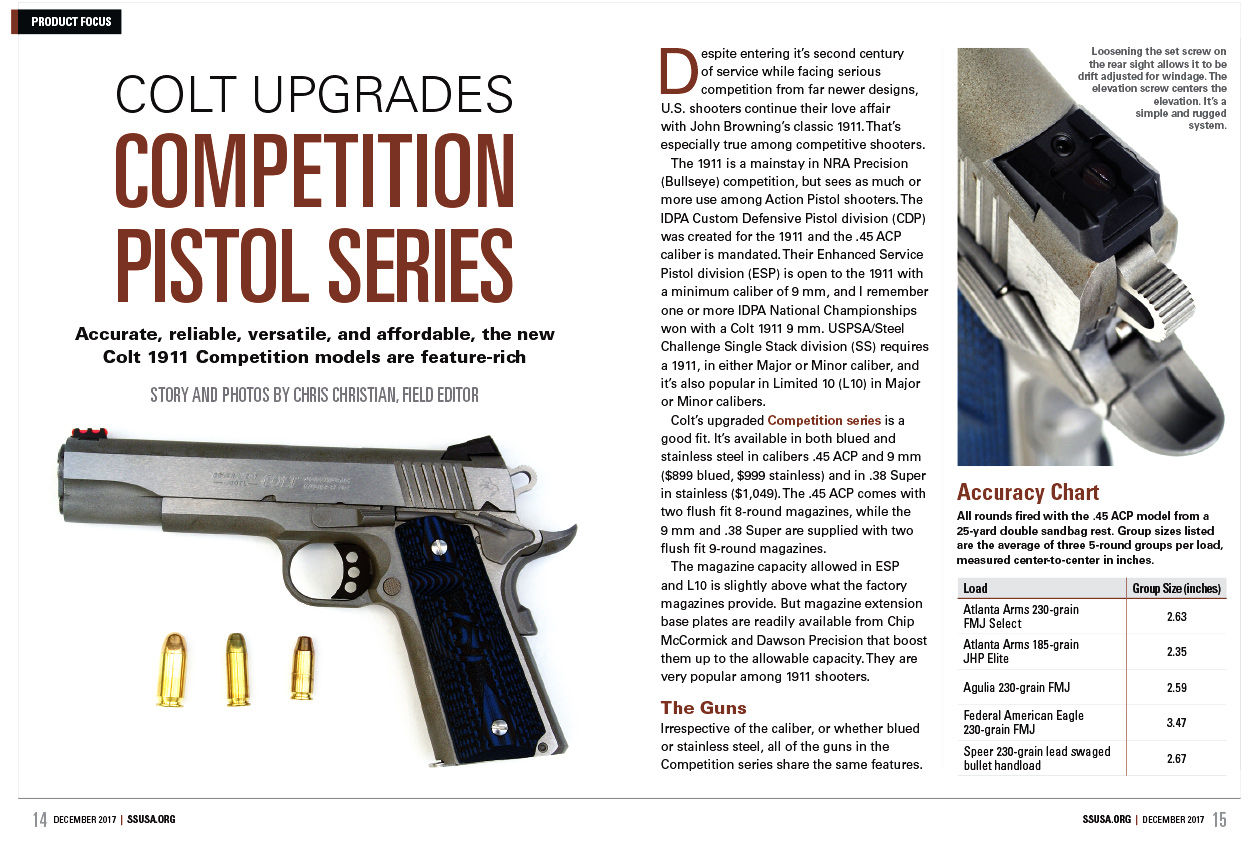 John Browning's classic 1911 is still an extremely popular pistol over 100 years since its introduction. That's especially true among competitive shooters. This month's Product Focus has Field Editor Chris Christian's notes after spending some quality time with Colt's newly-upgraded Competition Pistol line. These pistols use the Colt Series 70 firing system and feature the company's Dual Spring Recoil System to ease recoil. Read his review of the .45 ACP model.
---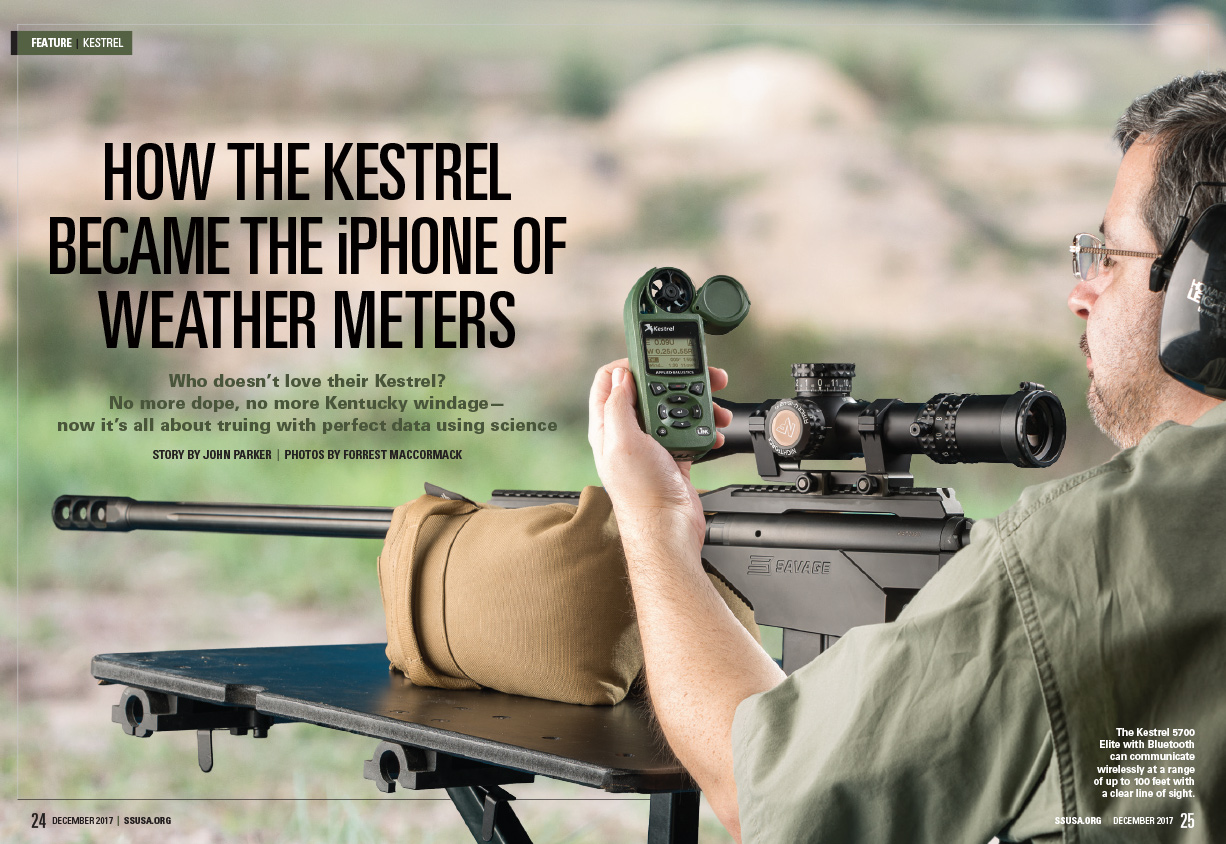 The December issue's cover features the origin of ballistic Kestrel weather meters. Learn how Kestrel became ubiquitous in the long range shooting world. The Kestrel 5700 Elite with Applied Ballistics is the latest model of a product that revolutionized long range shooting by allowing for a ballistic computer and weather meter to be combined into one device. Shooters can select either G1 or G7 ballistic coefficients, or to be even more specific they can select bullets from the Applied Ballistics custom curves library. With the Kestrel, shooters can now "true" their rifles.
---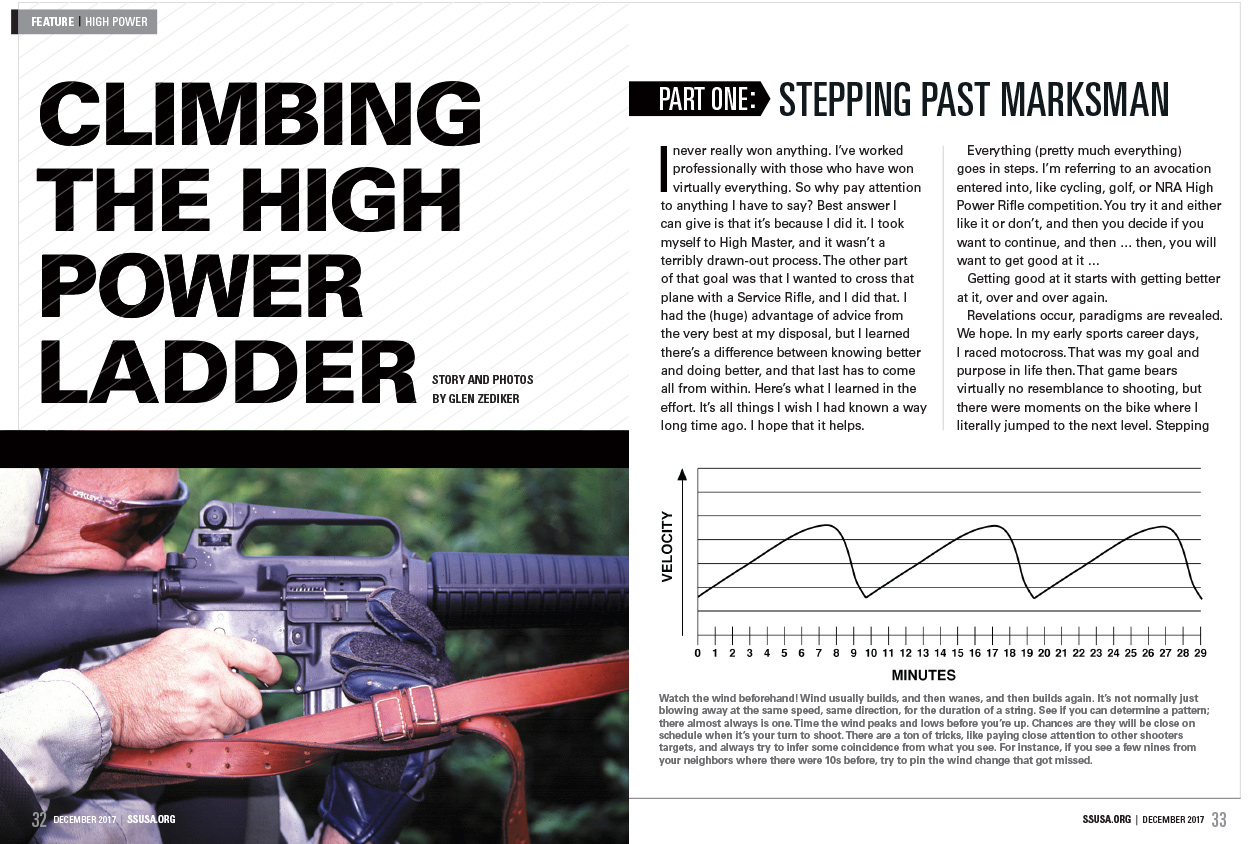 High Power Rifle as we know it evolved from the U.S. military course of fire. Climbing the classification ranks in NRA High Power Rifle can be daunting. In "Climbing the High Power Ladder," a three-part series by author Glen Zediker, he shares his tips for competitors that are looking to improve their skills beyond the intermediate level. The first installment focuses on stepping past Marksman classification. Check out part one. Parts two and three will be in future issues of SSUSA.
---
The 2017 NRA National Police Shooting Championships were held in September in Albuquerque, NM. U.S. Senior Border Patrol Senior Agent Robert Vadasz won for the ninth time. A strong argument can be made that Vadasz is one of the greatest law enforcement pistol shooters of all time. He is now only one championship win behind the legendary 10-time NPSC champion, Philip Hemphill. Read what Vadasz had to say about this year's match, as well as the benefits of Police Pistol Combat competition in general.
---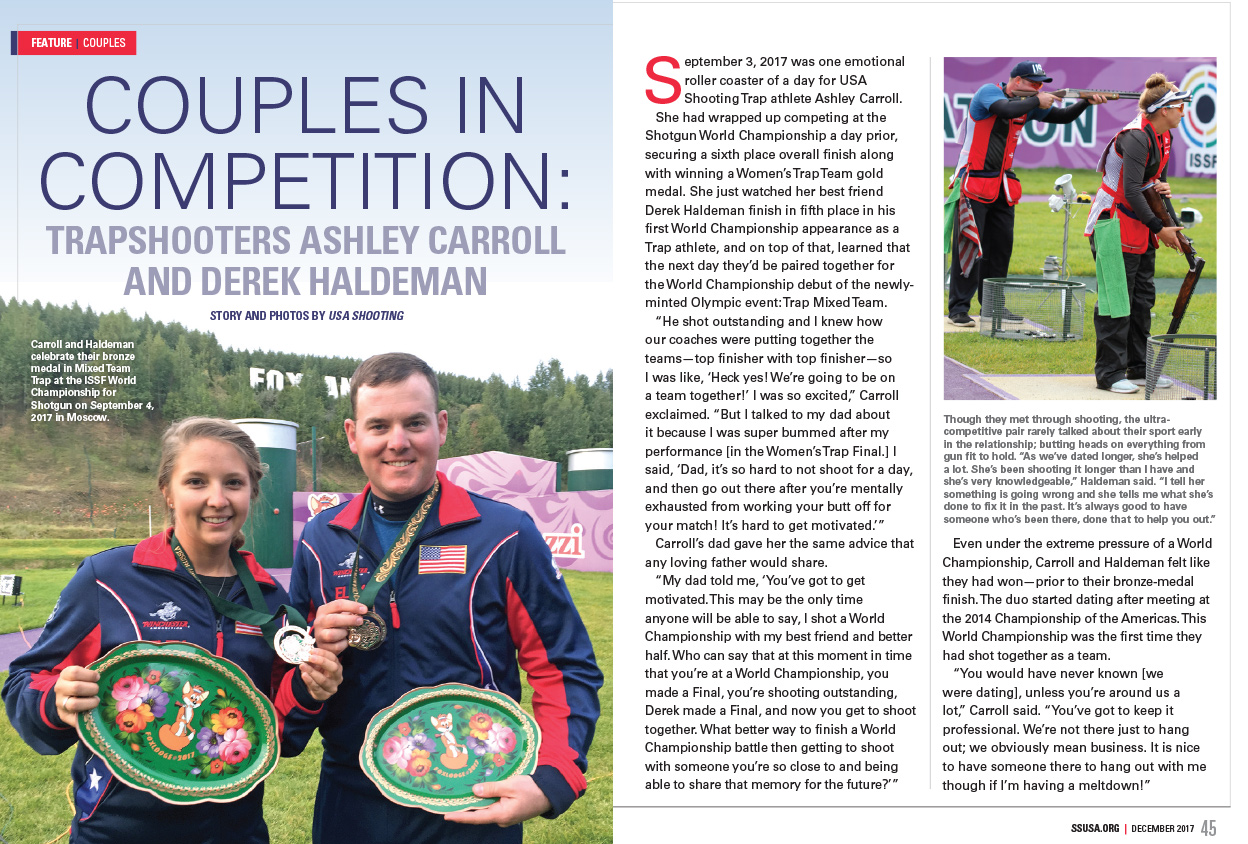 Ashley Carroll and Derek Haldeman are not only two of USA Shooting's most talented trapshooters, they are also a couple. They started dating after meeting at the 2014 Championship of the Americas. At the 2017 Shotgun World Championships, with little notice beforehand, the duo learned that they would be teamed up together for the new International event of Trap Mixed Team. Learn how they fared at the match and how they compete together as a couple.