This month's cover features Texas Christian University (TCU) freshman Kristen Hemphill, this year's NCAA Air Rifle Champion. Anchored by two star shooters, the aforementioned Hemphill and sophomore Elizabeth Marsh, the TCU Horned Frogs earned their third national title under head coach Karen Monez. Read our coverage of the 2019 NCAA Rifle Championships, held for the first time ever on the campus of West Virginia University in Morgantown, WV.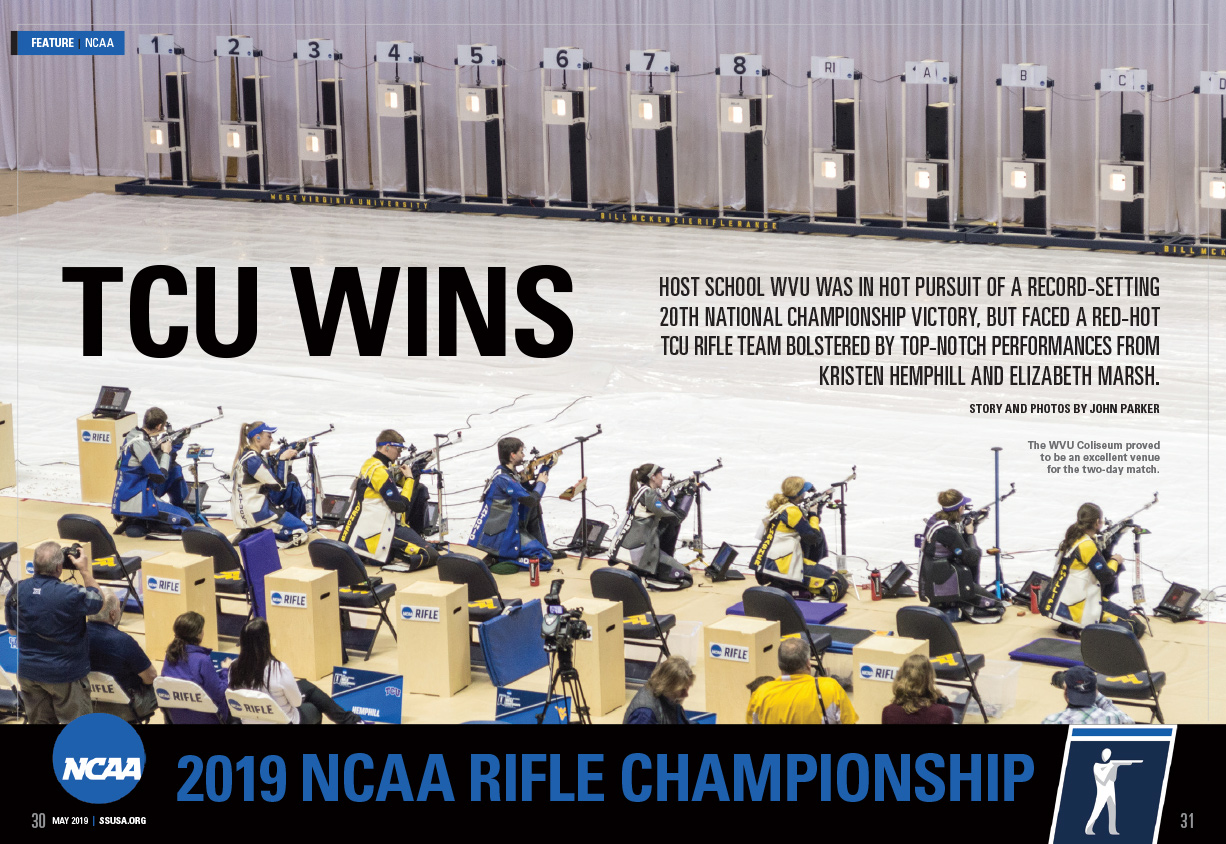 The May issue includes coverage of the NRA Intercollegiate Championships, held every March at Ft. Benning, GA. The two NRA championships, Intercollegiate Pistol and Club Rifle are conducted each year with the help of the U.S. Army Marksmanship Unit.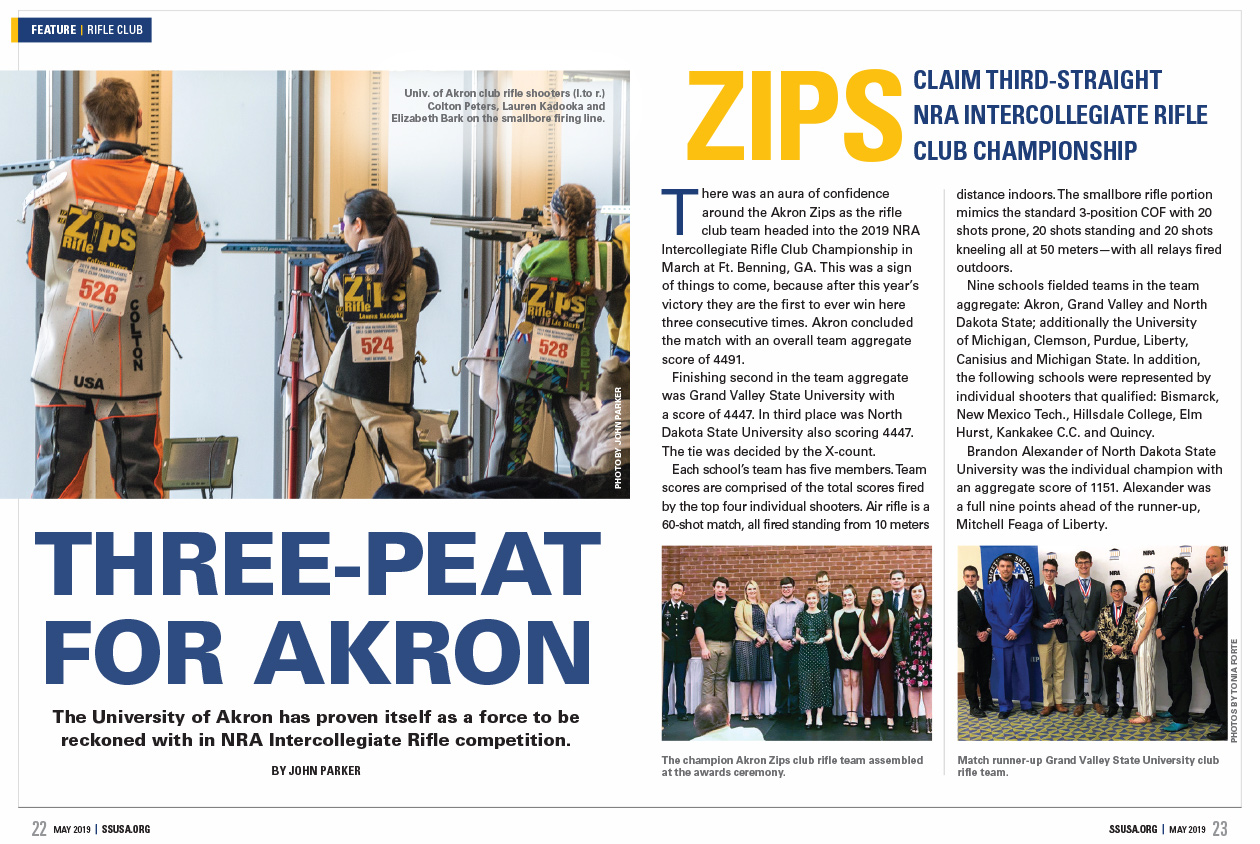 The 2019 NRA Intercollegiate Rifle Club Championship was dominated by the University of Akron Zips, who won the match for an unprecedented third consecutive time. Topping the overall aggregate as well as air rifle and smallbore, the Zips finished with an aggregate score only three points shy of their 2018 winning score. Read how they did it.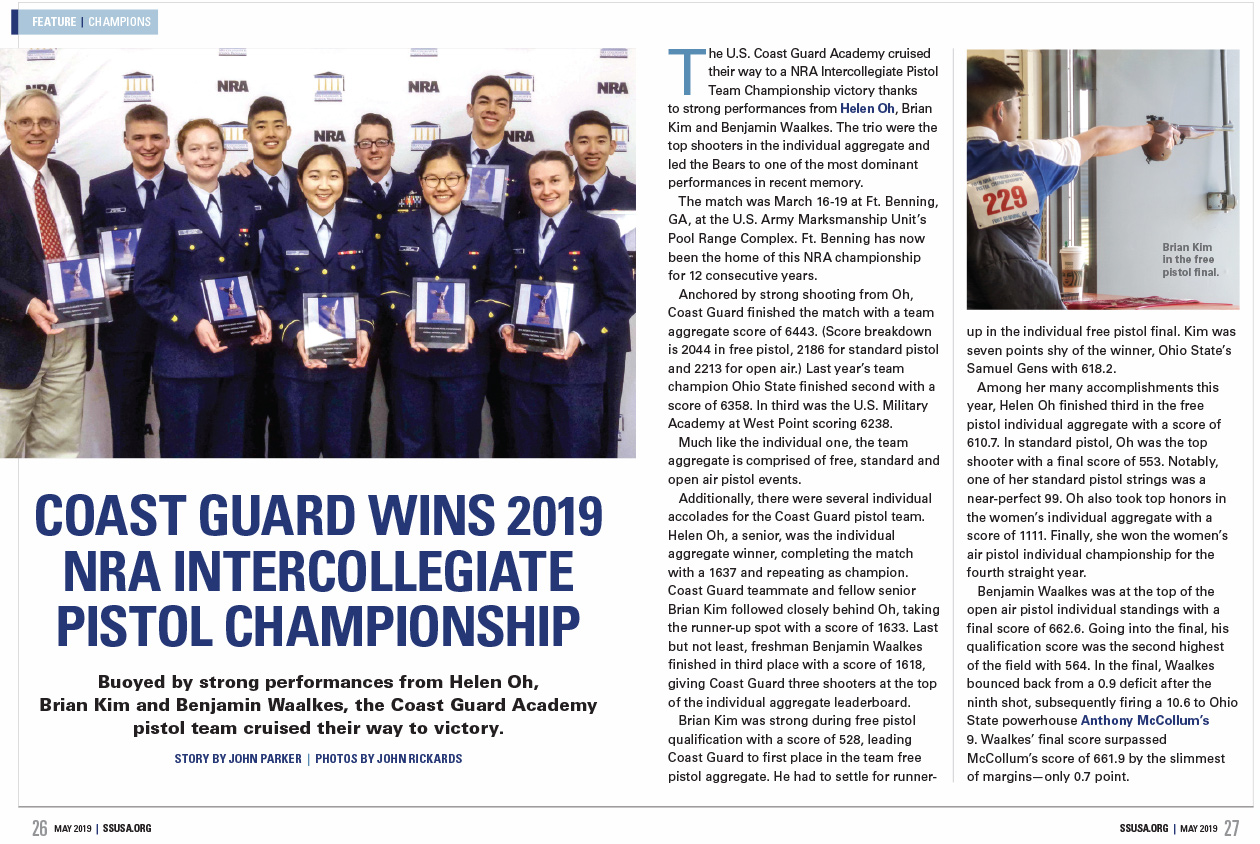 Buoyed by strong performances from Helen Oh, Brian Kim and Benjamin Waalkes, the U.S. Coast Guard Academy pistol team cruised their way to victory at the 2019 NRA Intercollegiate Pistol Championships. The trio were the top three shooters overall. Read highlights from this year's championship.

Leupold stepped up to the plate and jumped into the Service Rifle game after releasing the VX-4.5HD 1-4.5x24mm Service Rifle scope geared towards high power rifle competitors. Read our review of the VX-4.5HD optic in this month's Product Focus.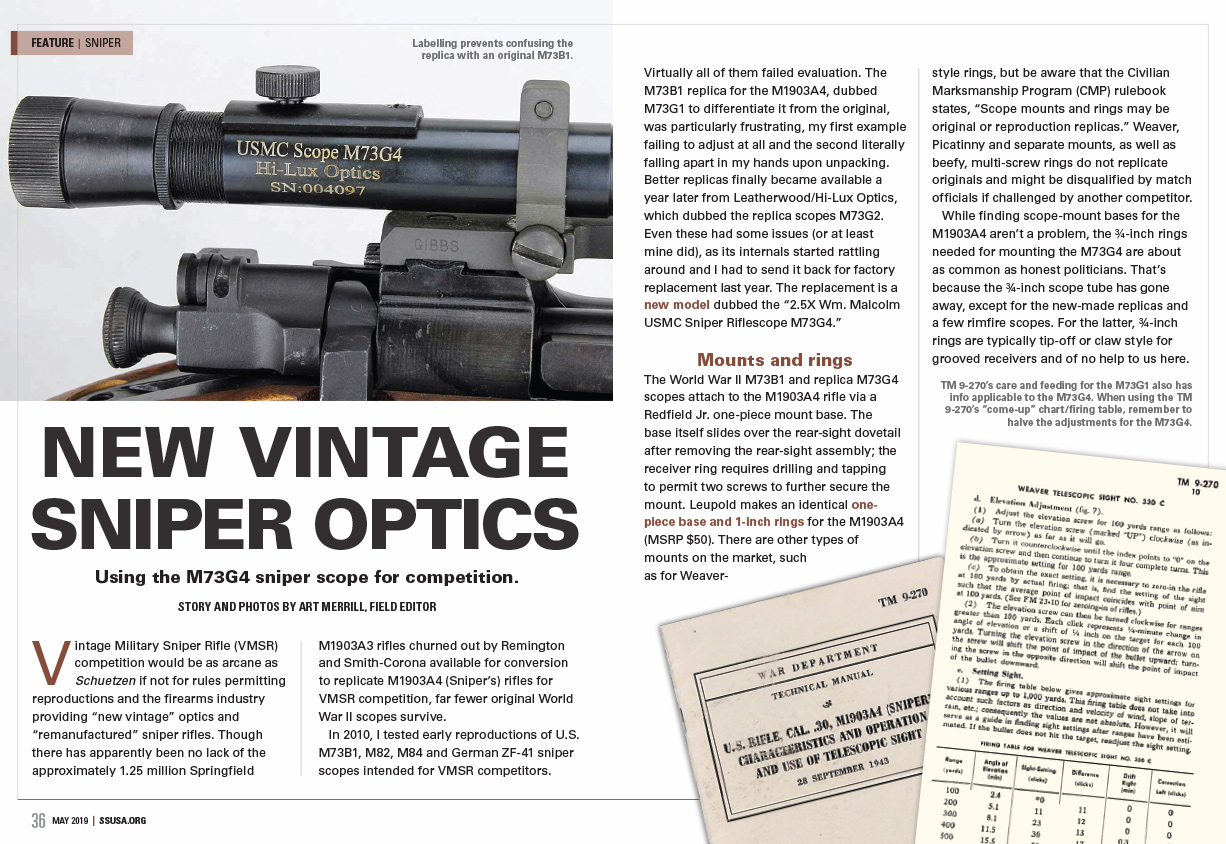 Last but not least, Field Editor Art Merrill explores Vintage Military Sniper Rifle optics. The rules of this game permit reproductions, here he reviews "new vintage" optics and "remanufactured" sniper rifles, namely the 2.5X Wm. Malcom USMC Sniper Riflescope M73G4.

And, be sure to check out what Paralympic bronze medalist McKenna Dahl keeps in her range bag.

John Parker
—Managing Editor, Shooting Sports USA