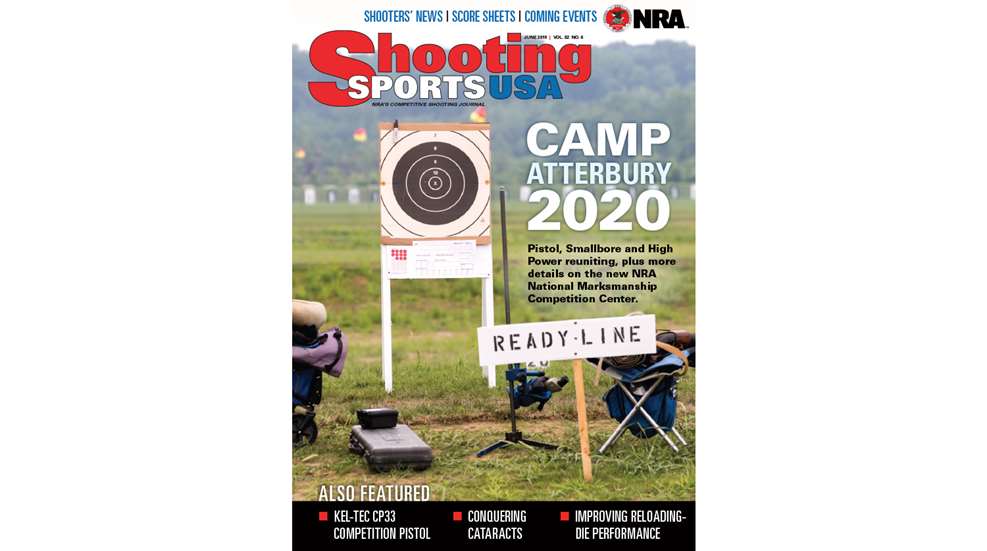 This month's cover feature is about the biggest news of the year
—t
he NRA National Matches reuniting at Camp Atterbury next year and the new NRA National Marksmanship Competition Center opening that will be opening there in the near future. As part of a 10-year agreement, the NRA will lease space at Camp Atterbury, and the state of Indiana plans to upgrade the shooting ranges. There are also plans to expand the current Camp Atterbury Museum to develop a new NRA Military Heritage Museum. Read all about it at this
link
.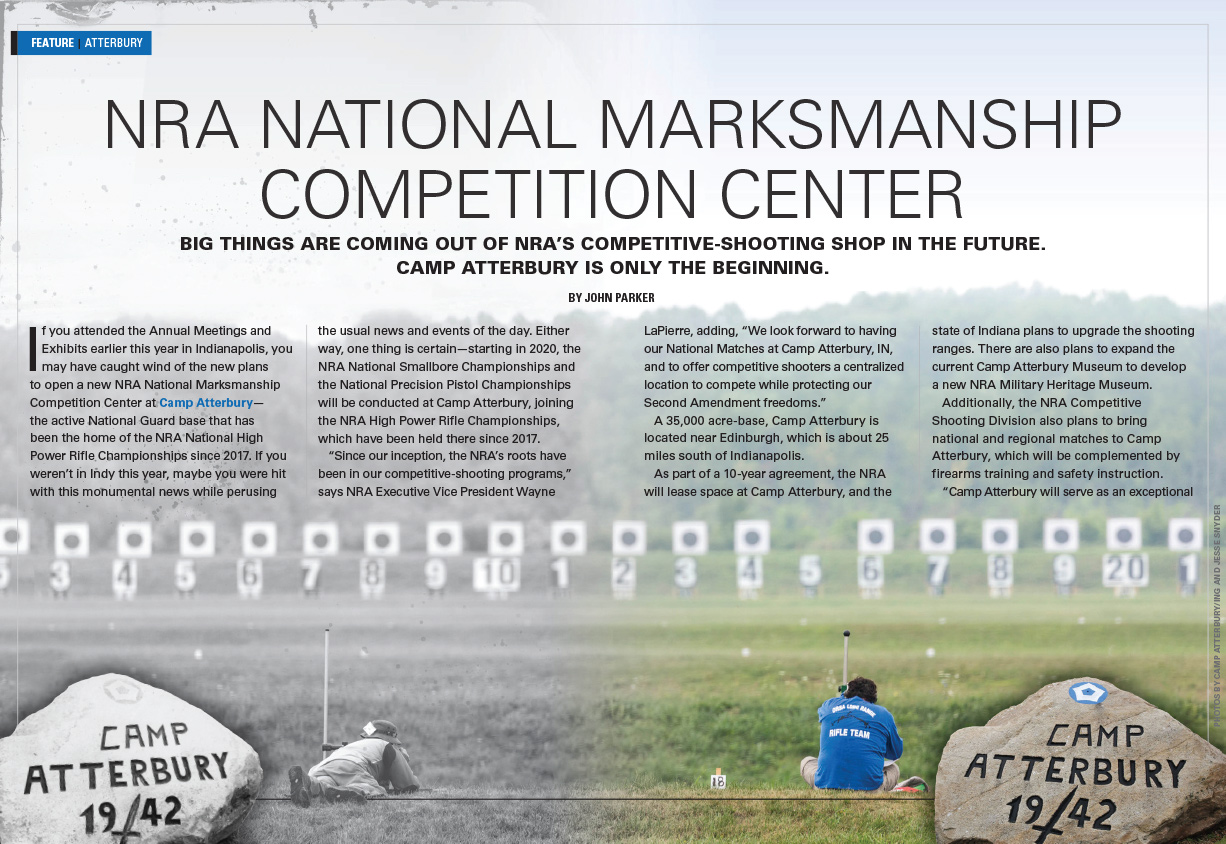 According to Field Editor Chris Christian, the rapid rise in popularity of rimfire competition in Steel Challenge has brought some new manufacturers into this arena. Kel-Tec is one of them, and the company's new CP33 .22 LR pistol shows promise. Read our review of the Kel-Tec CP33 Competition Pistol in June's Product Focus
here
.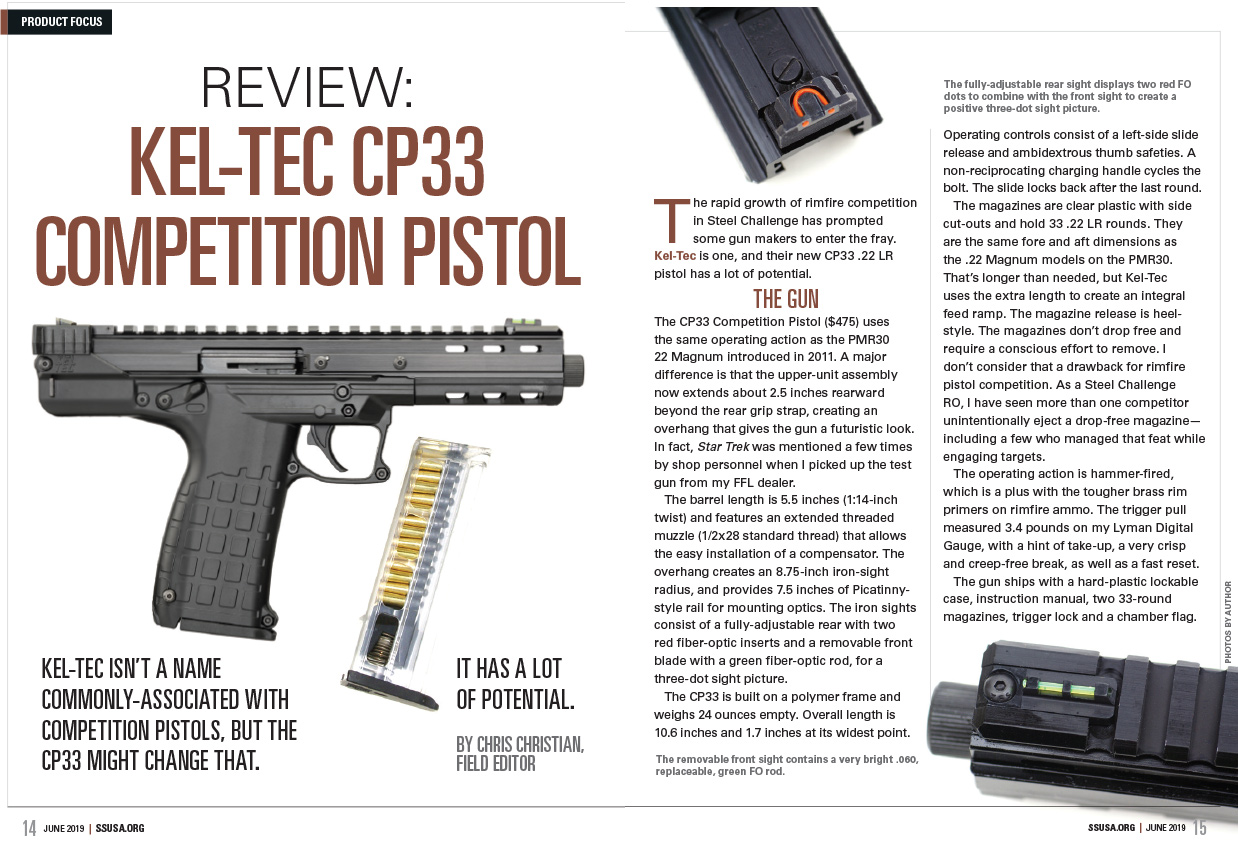 Cataracts doesn't mean your shooting career is over, but it does mean that you will most likely need surgery to get your vision back to normal. In "Conquering Cataracts," Chris Christian shares the good, the bad and the ugly on having cataracts surgery as a competitive shooter, drawing on his own trials and tribulations. Read his story
here
.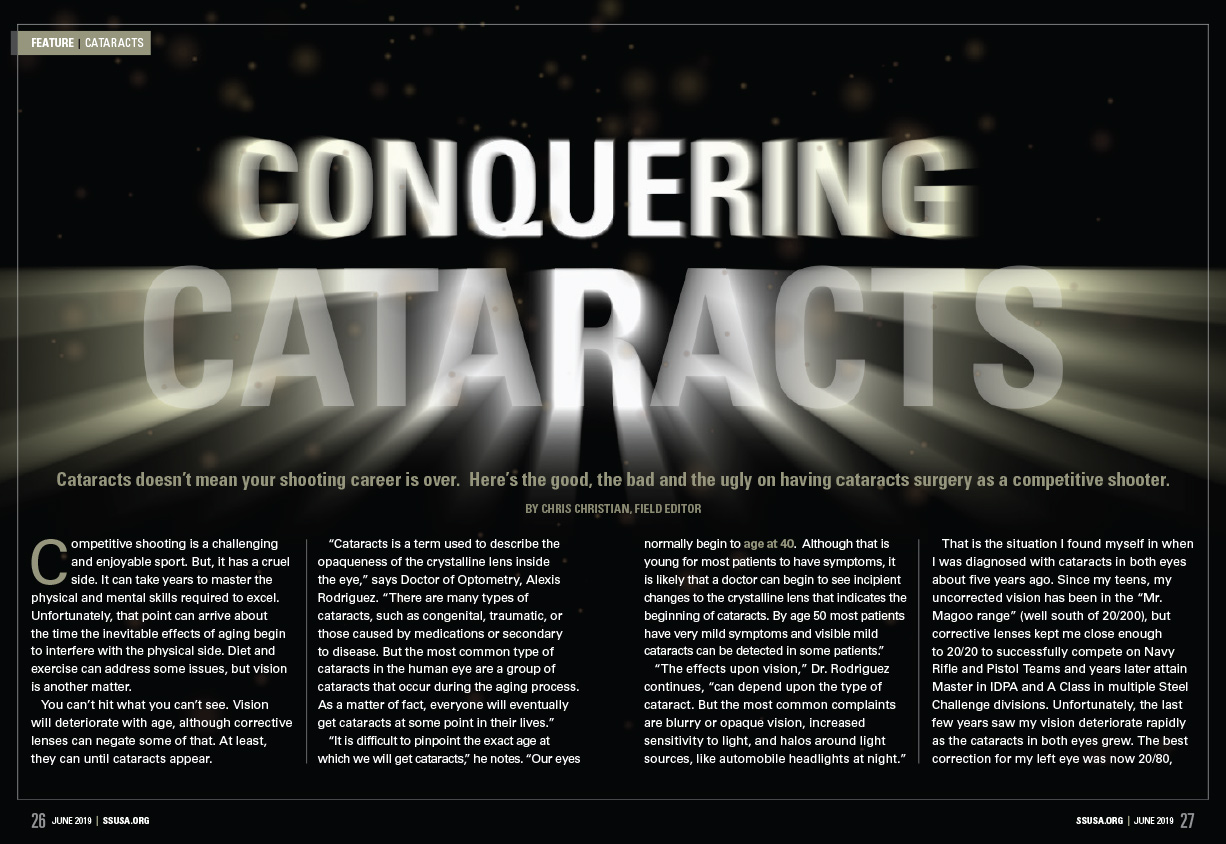 Concentricity is a topic that is paramount to competitive shooters that are also reloaders. This month, high power rifle shooter and prolific AR-15 author Glen Zediker shares four free ways that can improve the concentricity of loaded ammo. You can learn these tips for his favorite discipline by visiting this
link
.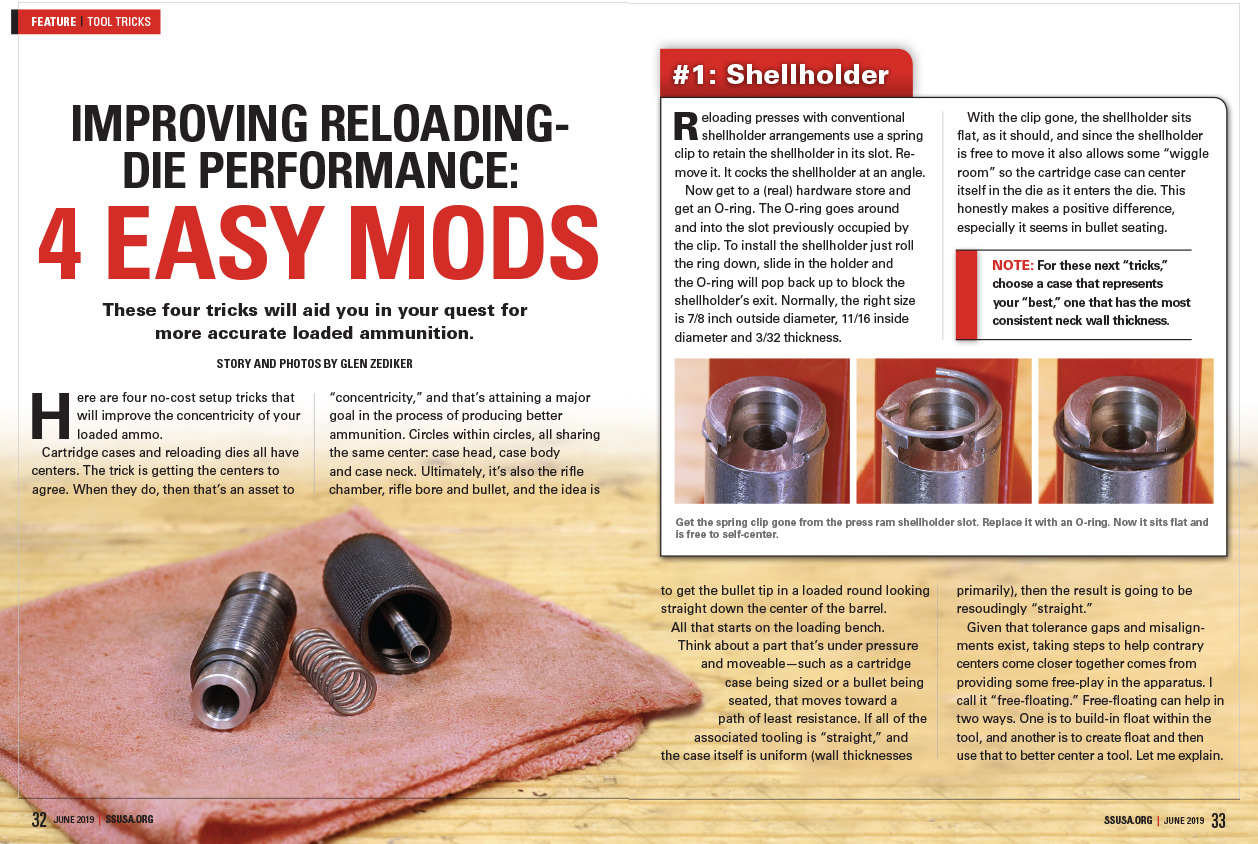 The Invitational Counter Sniper Team Competition was held for the first time at Peacemaker National Training Center in Glengary, WV, this past April. Open to military and law-enforcement two-person teams, this year's competition featured five stages with shooters engaging targets positioned at up to 1000 yards. Read all about it
here
.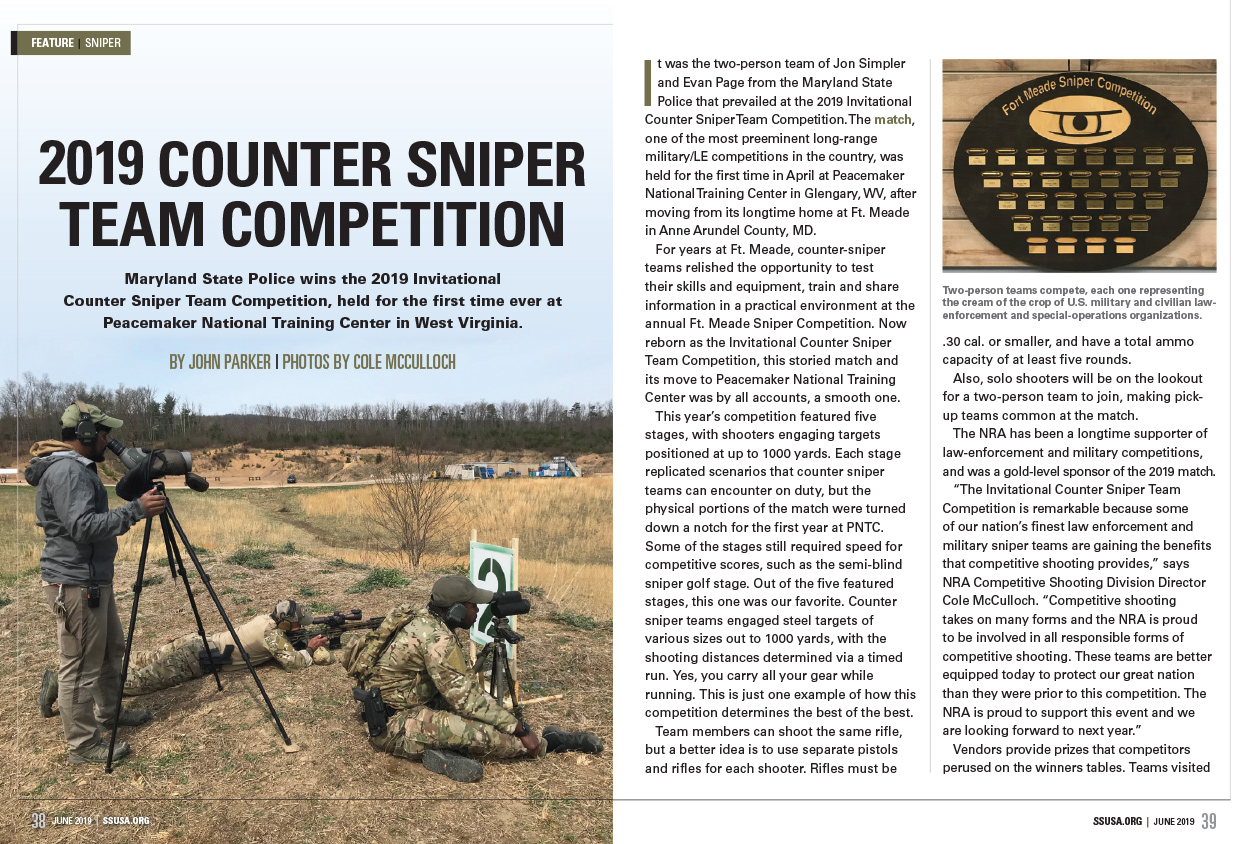 Finally, this month we celebrate 100 years of NRA smallbore rifle competition. Since 1919, smallbore competitors have gathered 94 times at seven different locations to battle for the sport's biggest prize—the National Smallbore Outdoor Rifle Championship. Read smallbore rifle historian Hap Rocketto's touching tribute to the ageless discipline at this
link
.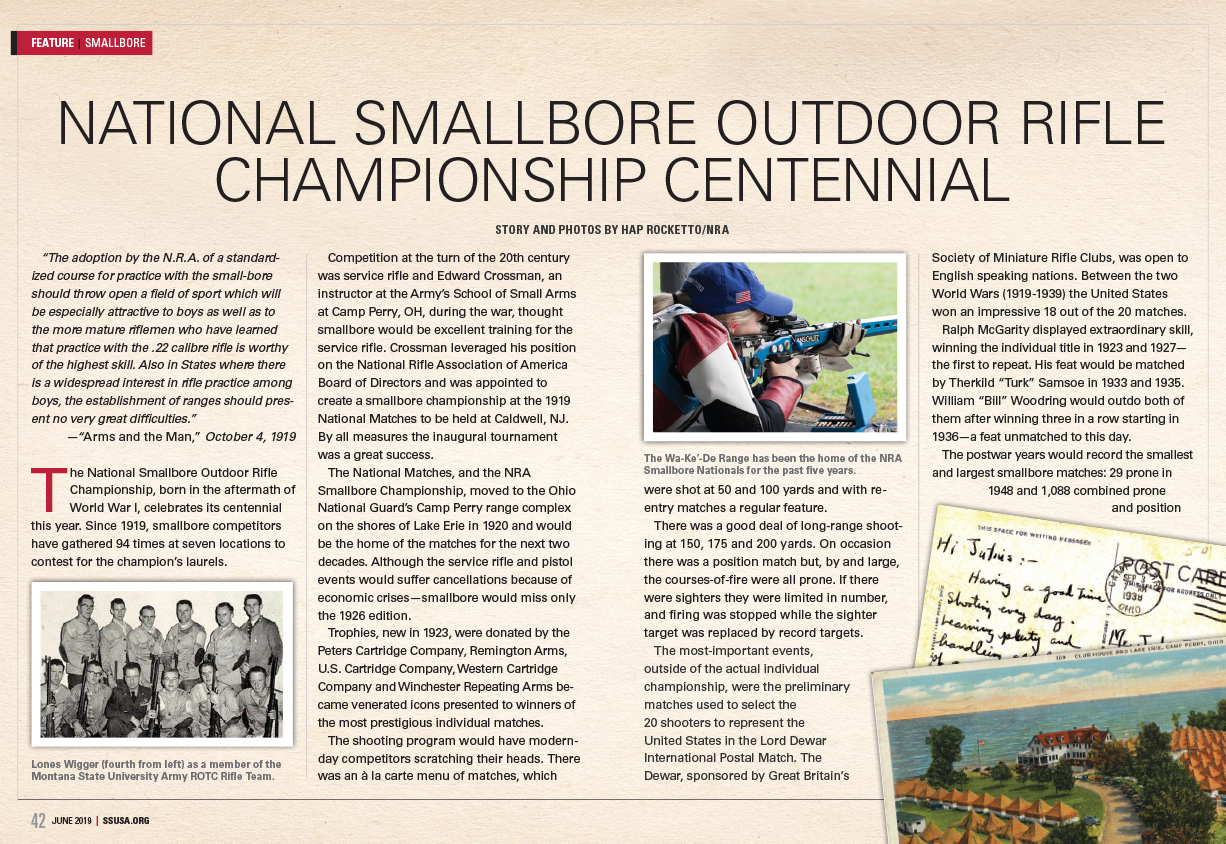 Not a subscriber? You can subscribe to the free 
Shooting Sports USA
weekly Insider email newsletter, as well as the free monthly digital magazine by signing up at this
link
. And, make sure to
download the SSUSA mobile app
for the most up-to-date shooting sports news.
John Parker
—
Managing Editor,
Shooting Sports USA