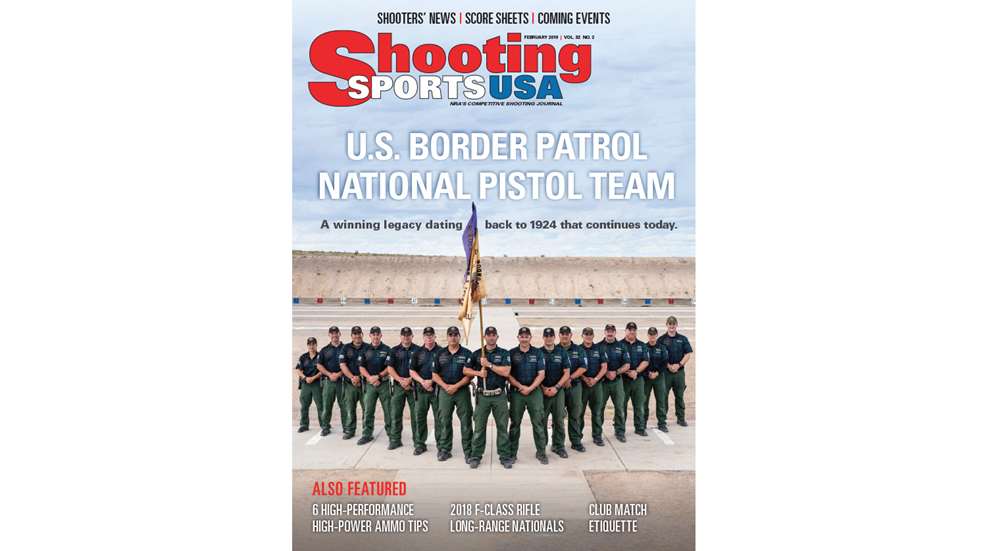 The U.S. Border Patrol has produced some of the nation's best competitive pistol shooters since the early 20th century, triumphing at a myriad of local and regional contests and winning national championships. The USBP's National Pistol Team has won so many events it's hard for them to keep track of them all. The 10-person team, considered one of the best in all of pistol-shooting, is easily recognizable at matches with their monogrammed black hats. Read February's cover feature about how competitive shooting and USBP culture go hand-in-hand with a legacy dating back to the early 1920s.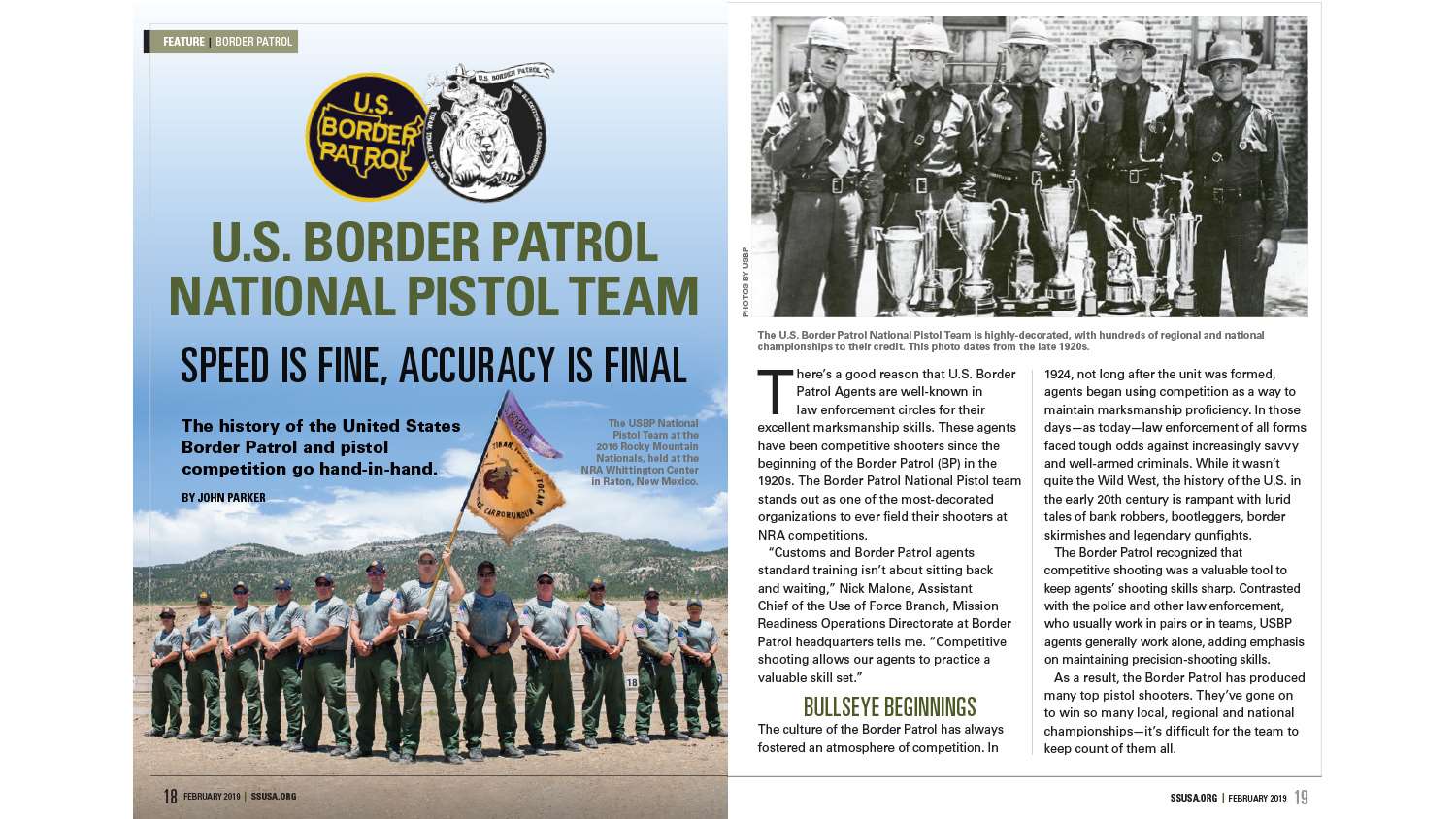 ---
A while back, Glen Zediker penned an outstanding three-part series on climbing the high power rifle classification ladder. This year, he is following up his advice on rising in the high power ranks with more tips on how to improve your rifle game. This month, he shares the six things that really matter to him when developing high-performance high-power rifle ammunition. This is the first of several articles from Mr. Zediker we will be publishing this year with SSUSA. Read his six tips.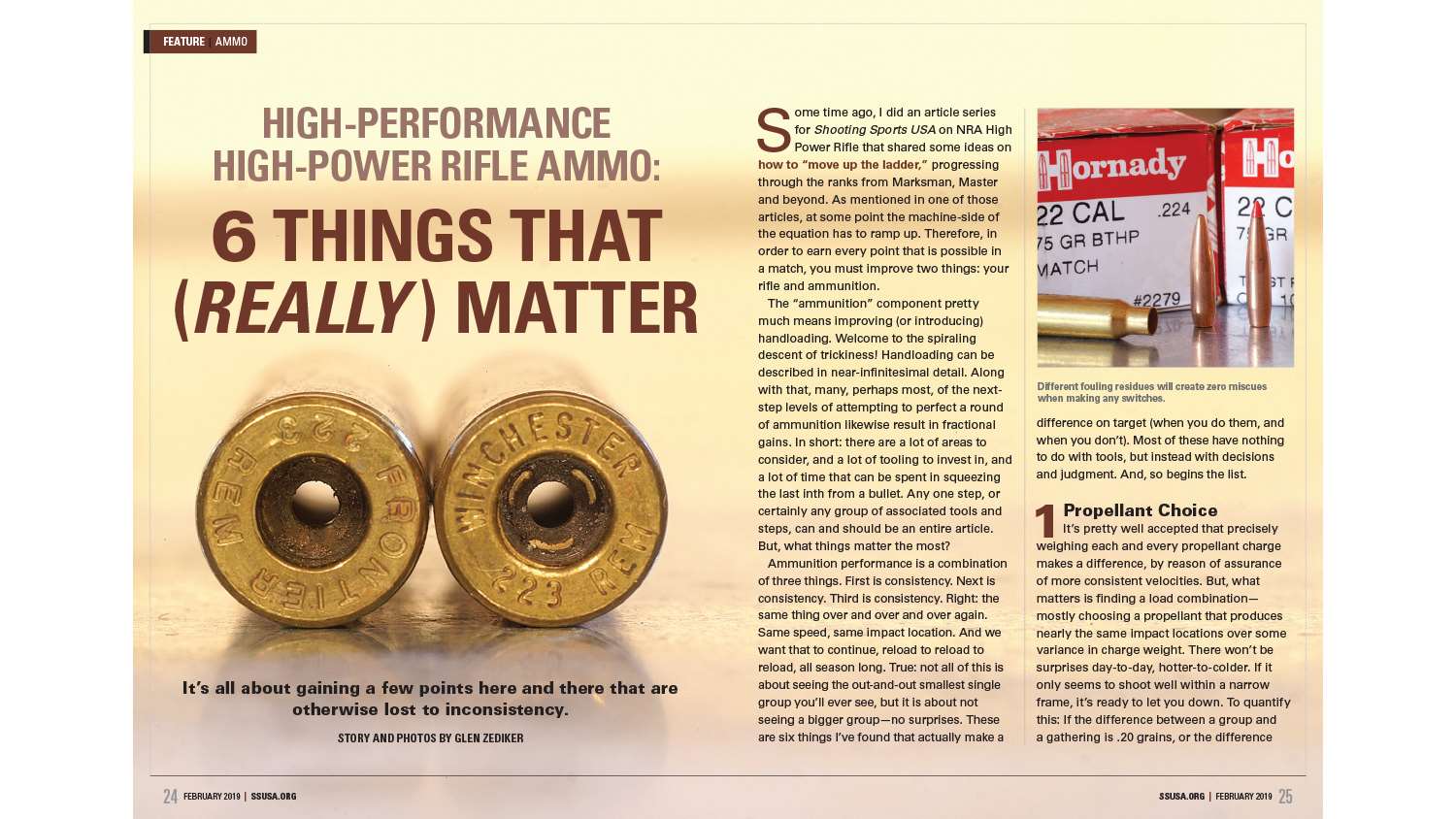 ---
Larry Bartholome says that out of all the NRA National Championships, the F-Class Long-Range Nationals are his favorite. This match was first held in 2004 and has shooters tackling 800-, 900 and 1000-yard distances. Find out the results of the 2018 NRA F-Class Long-Range Nationals, held at the NRA Whittington Center in Raton, NM, last September.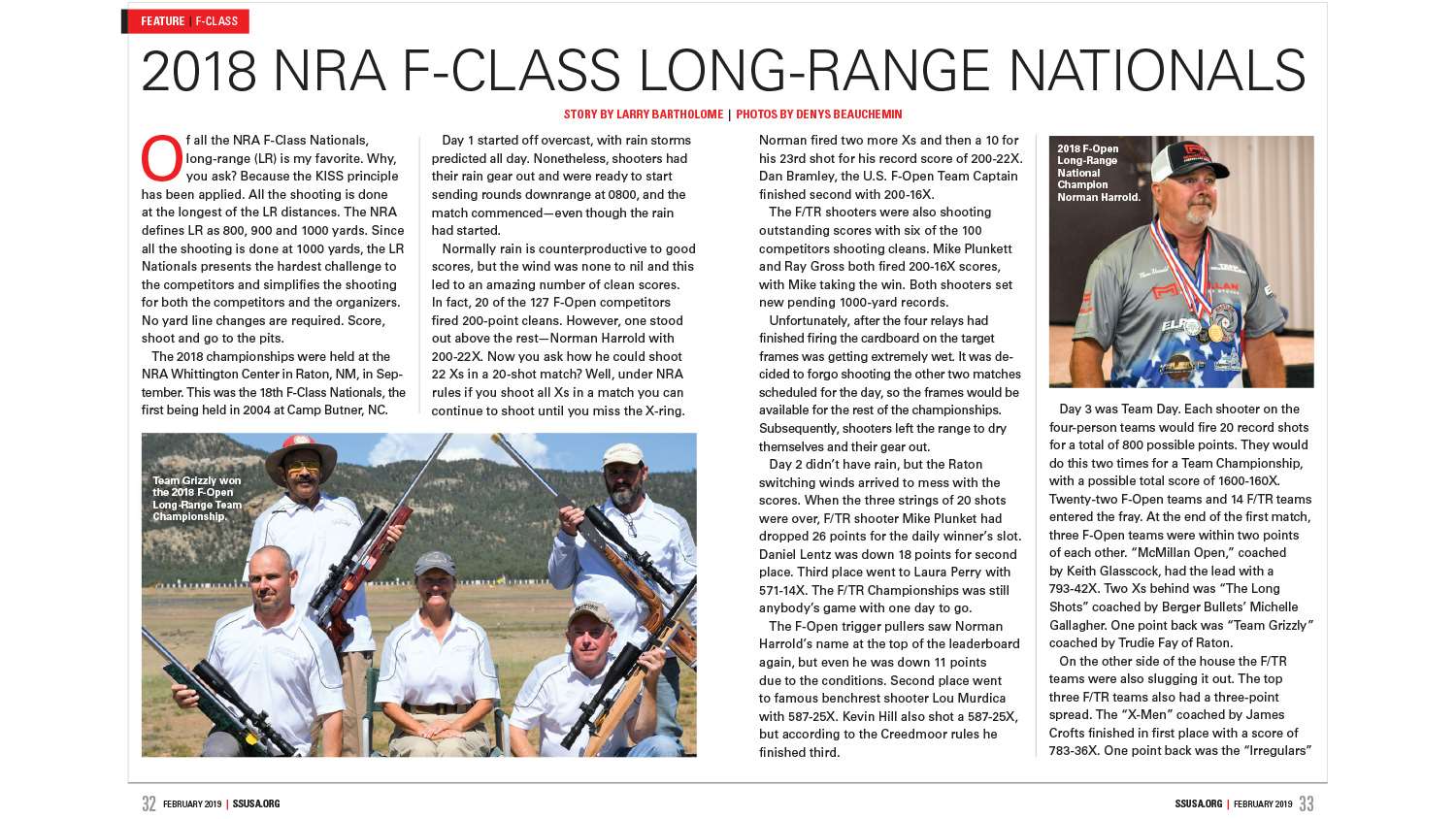 ---
Earning the title of "Good Squad Mate" in action shooting is easily attainable at a championship, but what about at a club match? In his article on club match etiquette, Field Editor Chris Christian (action shooters should read all of his articles) shares the four steps he thinks competitive shooters must abide by in order to be the kind of squad mate that shooters want to be grouped with. And, its more than just being prompt and organized. Read his tips on how to be a better squad mate at action shooting matches.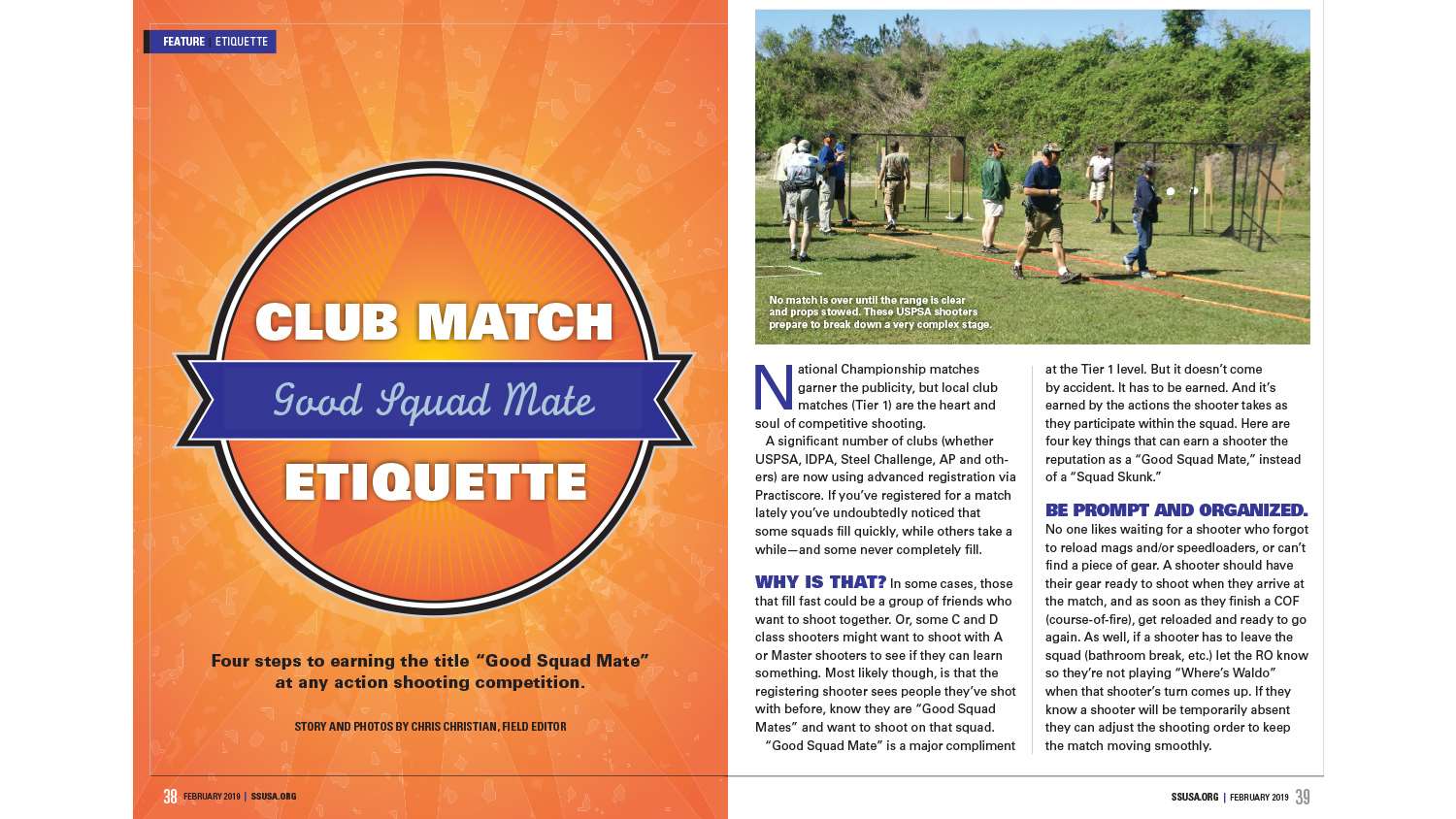 Good luck to all of you on the range this year, and good shooting!

John Parker
—Managing Editor, Shooting Sports USA