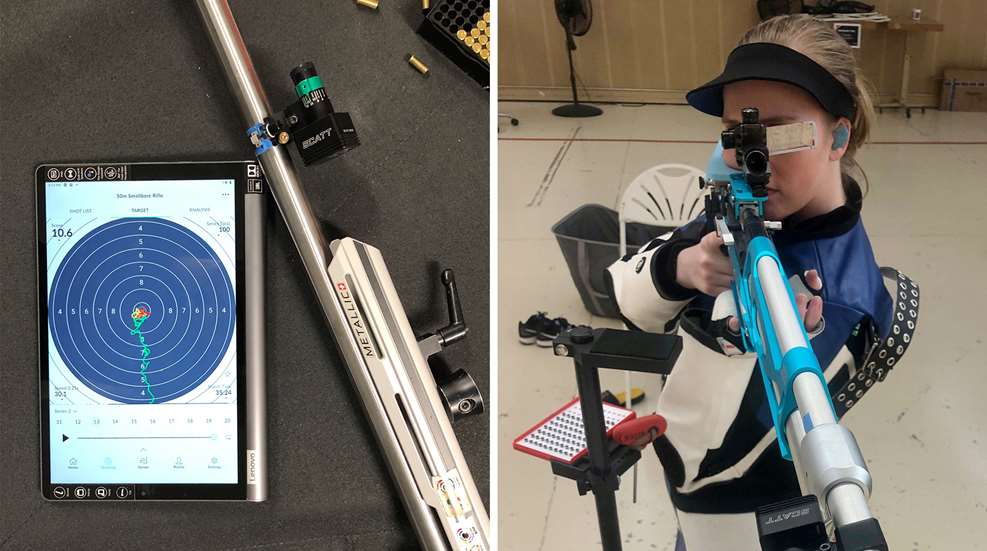 Imagine spending every day training for a single chance to compete. For four years, the clock has been counting down from the Rio 2016 Olympic Games to the Tokyo 2020 Olympic Games. Athletes across the U.S. have spent that time working hard to earn quotas in World Cup matches to secure spots for Team USA in air rifle and smallbore events, with no guarantee of attending themselves. Last year, the COVID-19 pandemic put that opportunity on a seemingly endless hold.

Rio 2016 Olympic gold medalist Ginny Thrasher faces an especially agonizing wait as the current leader in the half-completed smallbore Olympic Trials. While the 2020-21 U.S. Olympic Air Rifle Team has been selected, the COVID-19 pandemic brought the Smallbore Olympic trials to a screeching halt after stage one—leaving competitors in limbo from October 2019 until May 2021, when the second half of the Smallbore Olympic trials is scheduled to be held.
"There's a lot of people who are in the running for smallbore who are basically sitting with their lives on hold," Thrasher admits. She also acknowledged what makes shooting so unique—the fact that anyone can win. American shooting sports are so competitive that the reigning Olympic champion did not make the 2020—now 2021—Olympic Air Rifle Team, but that won't stop her from committing every day to her continued Olympic goals.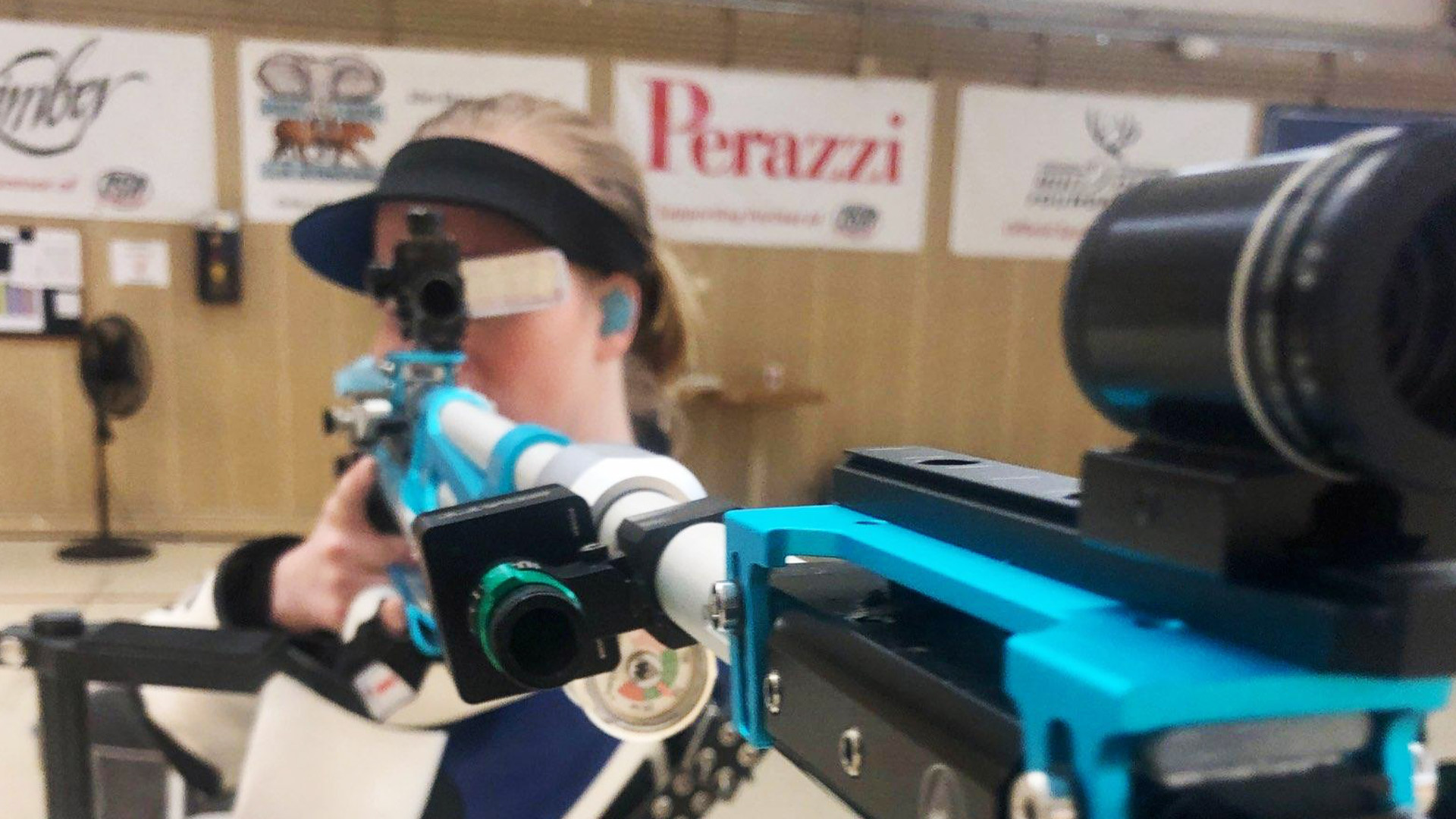 Where such a wait can be crippling to some mindsets, Thrasher views it as an opportunity. "You are rarely given the gift of time," she says. "The fact that I can go and train harder to become a better athlete and a better version of myself before going to Trials and the Olympics is a great thing. I strive to be present in every day and to improve every day to the best of my ability."
Her daily training schedule includes live-fire, physical activity and meetings with support staff, including her sports psychologist, nutritionist and coaches. While all of these work in concert to keep Thrasher at the top of her game, she attributes much of her improvement over time to using shooting data provided by a SCATT system. Though now one of her sponsors, Thrasher used a SCATT system—an electronic trainer that records an aimpoint trace—throughout her senior year of high school and in college. It allowed her to train when the range was not open and to share more information with her coaches.
"It really gave me an opportunity to see more. To evaluate more about my shooting and to be able to analyze my technique deeper…I also knew that if I had it on and the coach could see more, he could coach me better, because he had more data, too."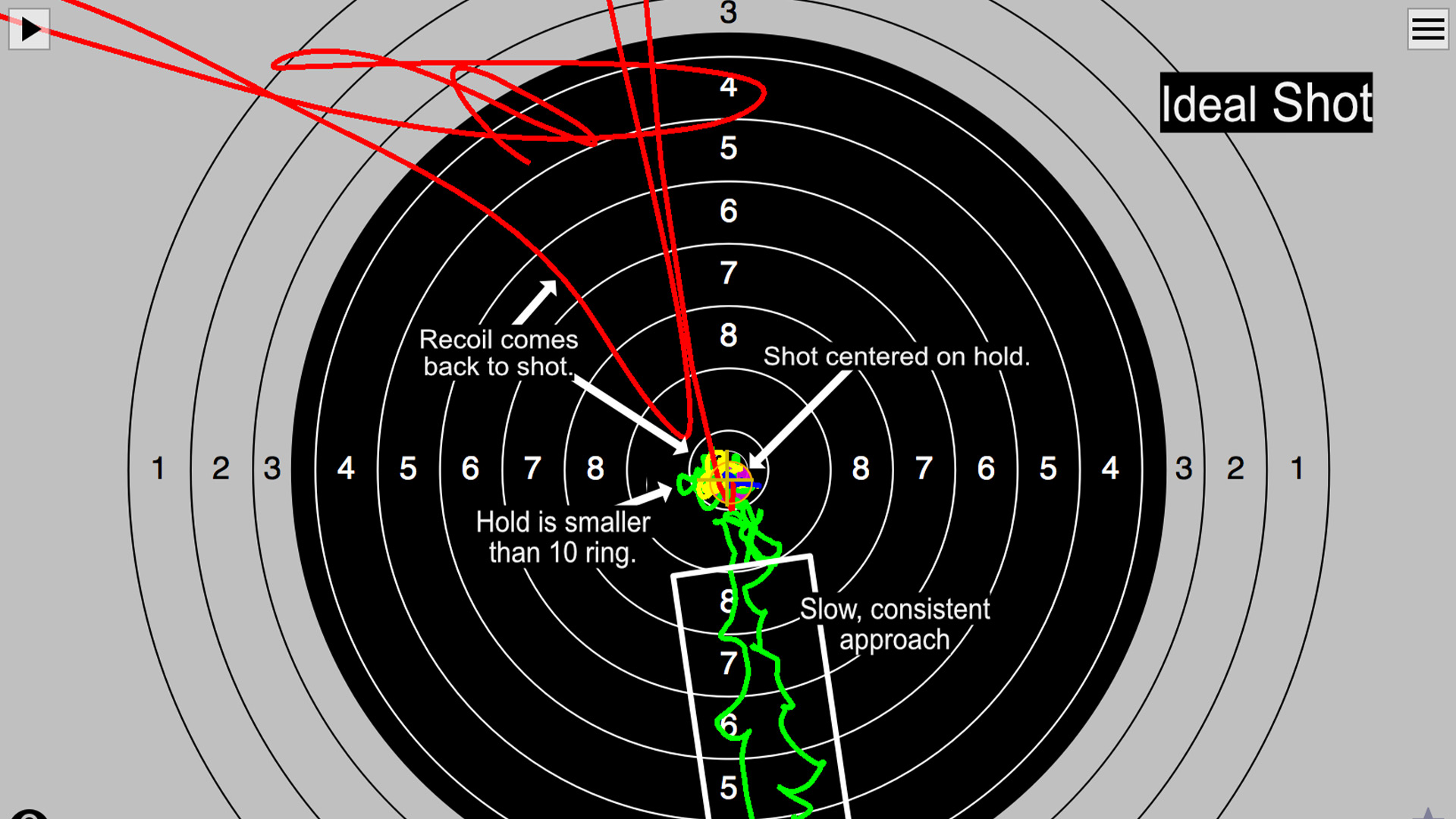 Thrasher says although SCATT includes a significant amount of data along with a learning curve, there is a certain intuitiveness that comes with the latest version she views as game-changing. She began beta testing the SCATT MX-W2 wireless model in 2019 and the accompanying new app released in 2020, which Thrasher has used exclusively in her training sessions ever since.
"I love it. It's just so much more userfriendly than some of the previous versions, and I love the fact that the wireless range on it is so long. My coach can have the tablet or laptop and literally walk outside of the range and still be watching what I'm doing on the SCATT—and I don't have any wires encumbering my movement."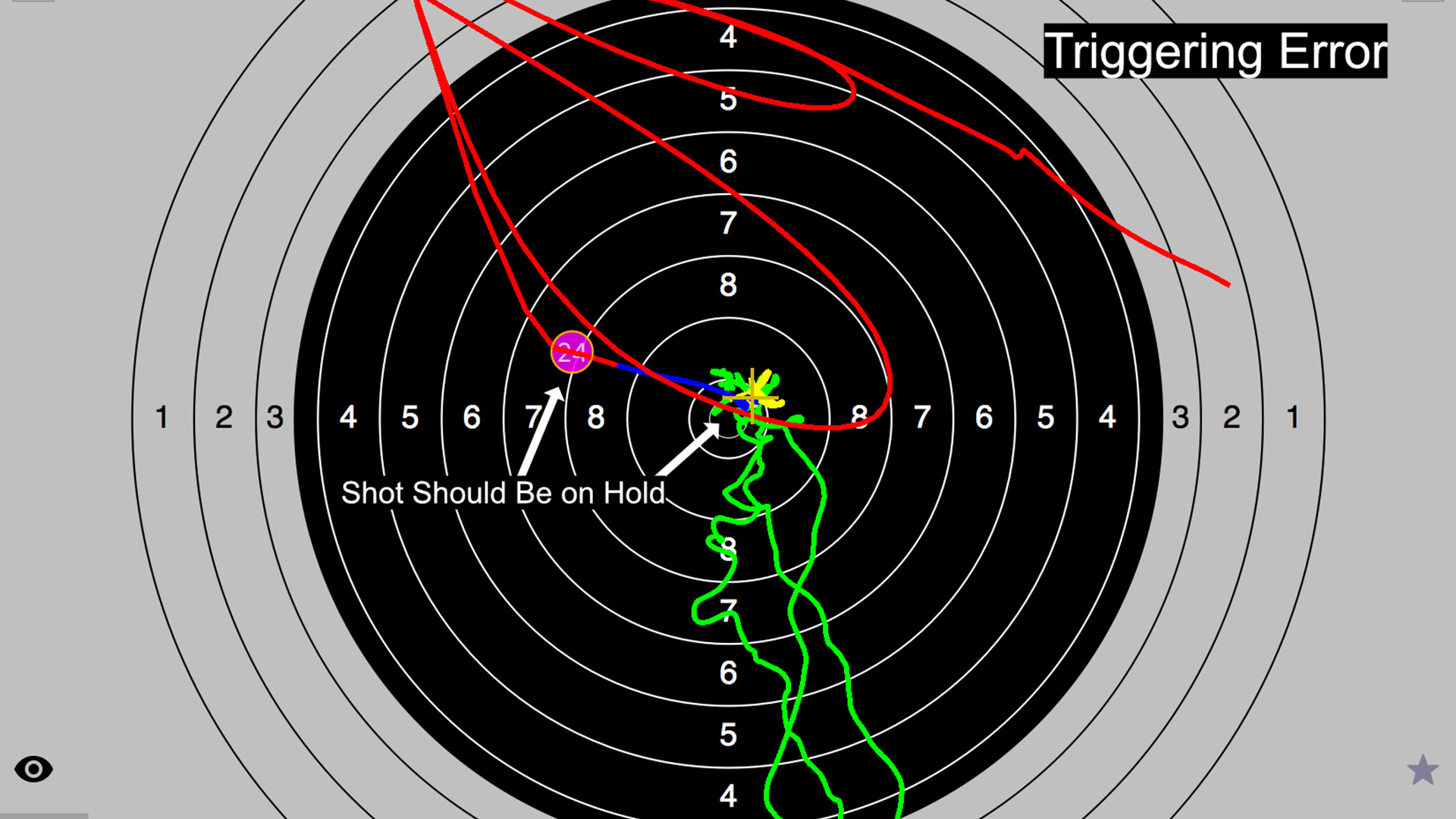 The accompanying smartphone app eliminates the need for a laptop on the range, which aids portability and ease of use. It also has endless opportunity in a world forever changed by the pandemic. Coaches can watch multiple devices at once for different athletes while maintaining appropriate social distance.
"This app technology increases the options of what we could be doing in the future," Thrasher said as she explained the potential she sees for the future. "As the technology and popularity improves, I believe this could lead to international competitions with the audience able to watch SCATT live, as well as live virtual matches."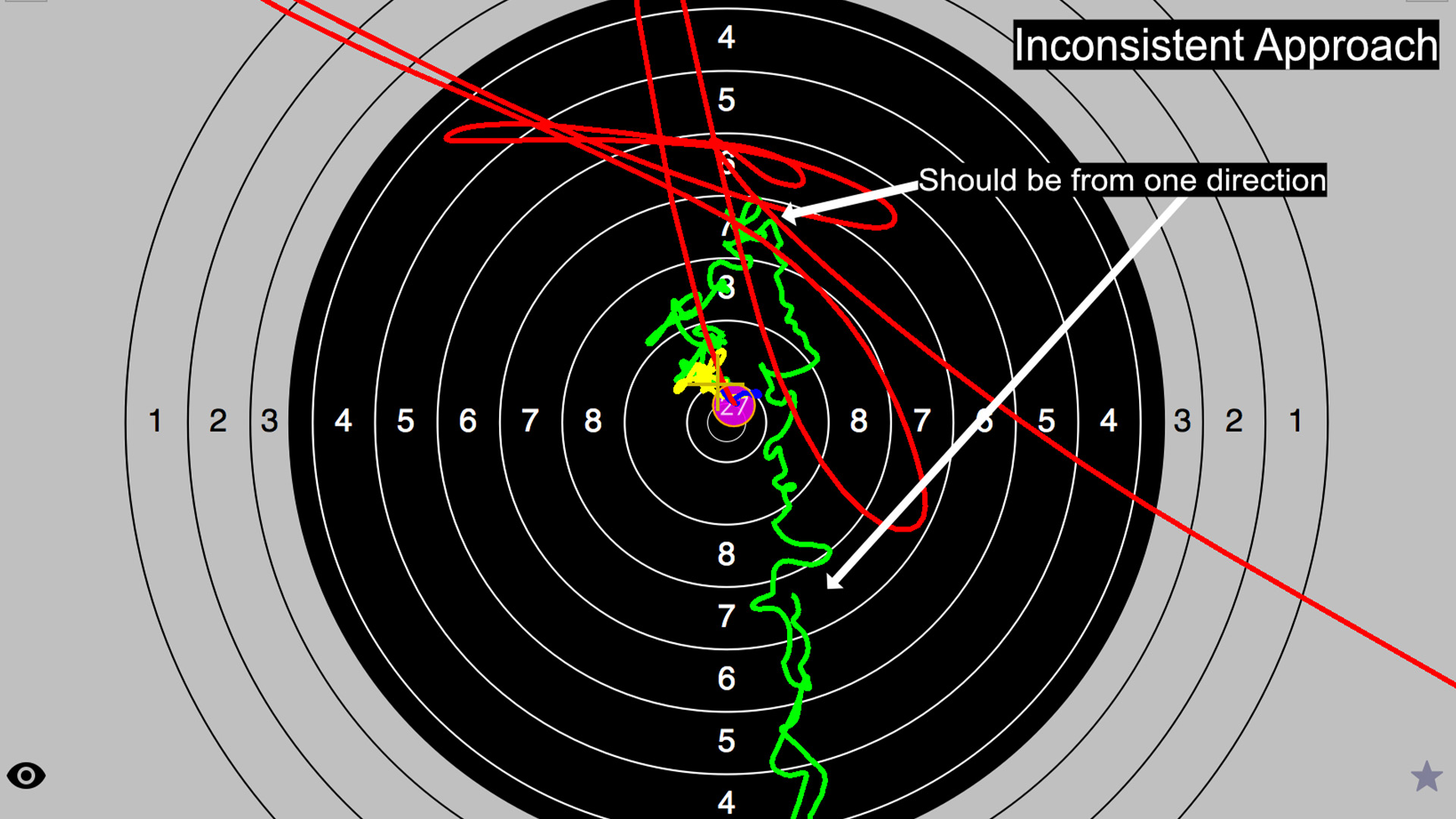 With many athletes and competitors subject to ammunition shortages as well as limited access to ranges and competitions, a training tool long employed by a top competitive shooter such as Thrasher takes on an entirely new global significance. The electronic software on previous models and within the new app allows athletes to share data with coaches and review it more than once, furthering the future of long-distance coaching and training. Physical location no longer limits who you choose as your coach. It also reduces the distance required to train to as short as 4 meters. For these reasons, more athletes than ever before have been relying on SCATT over the past year.
When asked how she personally incorporates her SCATT system into her training, Thrasher revealed that she typically uses SCATT for three reasons: diagnostics, experimentation and analysis. Diagnostics is for finding and addressing a problem, collecting more information than she had previously. Experimentation is for making small changes, like switching a butt plate and seeing what difference it makes in her hold. Analysis is where Thrasher spends most of her time and what she believes people need most often. It is a method of deepening practice to intentionally work on specific parts of technique.
"To do this, I'll start by shooting 10 shots. I won't even look at the SCATT. Then I'll go back to the SCATT and I'll look back through those 10 shots, with my coach normally, and I look for patterns in that image of the trace…look for the mistake that's occurring most often and that's the aspect I work on that whole day."

This requires knowing what your ideal shot looks like, which is something difficult to articulate using traditional methods. Is your approach the same? Are you over-holding or under-holding? Is your hold settling in the same place every time? When she decides which technical aspect she needs to improve, Thrasher fires 20 to 40 shots focusing on just that one element, checking SCATT after each shot to see if what she focused on is improving her technical results. Then she will take 20 to 40 shots without watching SCATT, instead focused on reinforcing the new technique. She concludes each session by taking at least 10 holistically good shots without looking at the SCATT to remind her of the entire process.
"Not everybody works on SCATT like that, this is my own personal method after years of tweaking," Thrasher says. "I know people who use SCATT every single day, no matter what they're doing, and they don't ever really look at it or they only look at it afterwards, and I'm not really sure how much that helps them. I want that 'in the moment' feedback, so I can correct my errors and improve my consistency."
Thrasher's greatest advice for keeping skills sharp and truly improving is not just to practice but to make the most of each practice session. For her, this involves diving into the knowledge and analytics that SCATT provides. While one does not necessarily need a program like SCATT to practice intensely, it has exponentially increased the value of her training sessions and has helped her become the athlete she is today.
Follow Ginny Thrasher on Facebook and Instagram.
---
Read more:
Our Top 10 SSUSA Magazine Covers Of The Decade