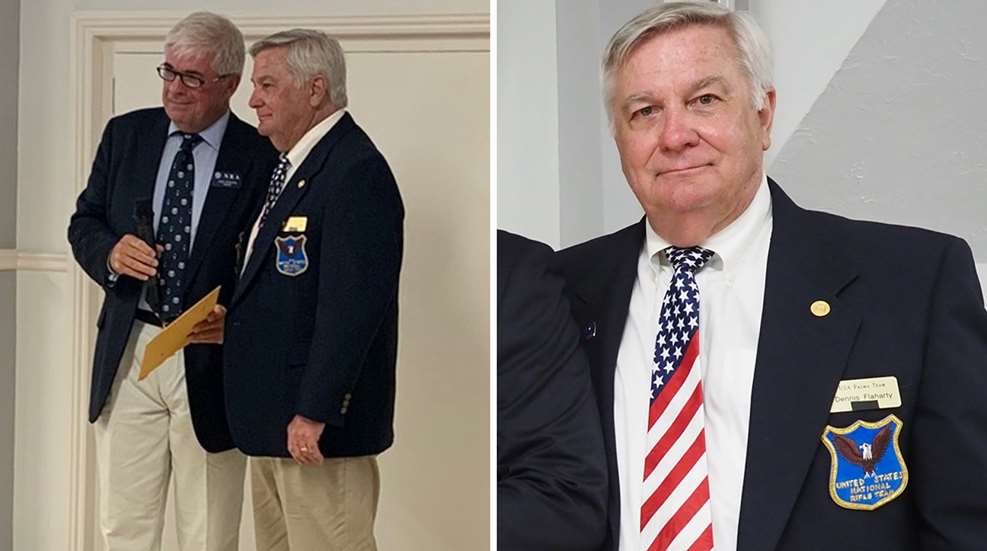 At the conclusion of the recent 150th meeting of the National Rifle Association of the United Kingdom, our very own Mr. Dennis Flaharty, the National Rifle Association of America's Councilor to the International Confederation of Fullbore Rifle Associations (ICFRA) was designated Honorable Vice President of the NRA U.K.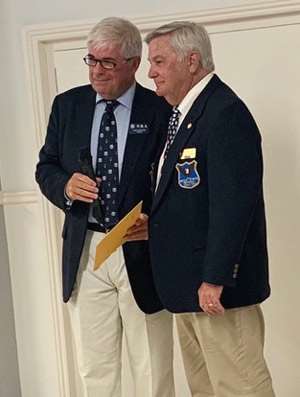 Since 1859, the NRA U.K. has been the national governing body for fullbore shooting sports in the United Kingdom. The group keeps its headquarters at the historic National Shooting Center at Bisley, which is one of the most distinguished and well-known ranges in the world.
We believe this is the first time that such an honor has been bestowed on an American shooter. At the awards banquet, Mr. Flaharty presented a letter of congratulations from the President of the NRA of America to the Chief Operating Officer of the NRA U.K., Mr. John Webster, saluting their great achievement. In turn, Mr. Webster read the letter to the assembled crowd, which was well received. Congratulations to Mr. Flaharty on this great honor and achievement.
Special thanks to Walt Walter for his help reporting this story.
---
See more: