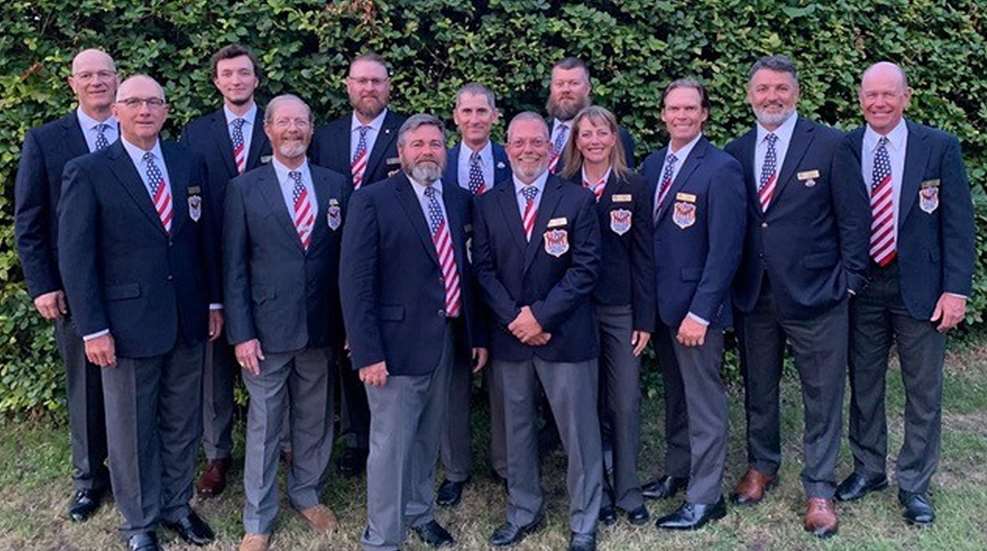 The U.S. Rifle Team heads to the Bisley Shooting Center in Surrey, England, to participate in the 150th firing of the National Fullbore Rifle Matches and defend the America Trophy. The event is sponsored by the National Rifle Association of the United Kingdom, as part of the group's annual Imperial Meeting at Bisley.
The ranges at Bisley have been the home of the National Rifle Association of the United Kingdom's matches since 1890. Previous America Trophy Matches have been held in Canada, South Africa and the United States.
The America Match features teams of eight shooters; including two sub-coaches, a main coach, an adjutant, a captain and two reserves. Each firing team member will shoot two sighters and 15 shots for record at 300, 600, 900 and 1,000 yards (or meters, depending on the venue).
Currently there are 18 countries entered in the America Match, which will be fired July 18-22.
We wish the U.S. team success in capturing gold medals and the America Trophy.
Special thanks to Walt Walter for his help reporting this story.
---
See more:
All About The Palma Trophy Team Match