With the objective of expanding coaching expertise and continuing a legacy of Olympic achievements, USA Shooting has constructed its own advanced Coach Academy to better educate and train coaches throughout the country in the specific Olympic shooting disciplines. The Academy officially began leading interested coaches down an extensive coaching career path March 1.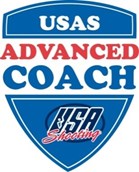 The pay-as-you go Coach Academy model is now providing coaches with an extensive online library of curriculum covering discipline-specific material as well as general coaching courses.

Accreditation as a USA Shooting Advanced Coach will require NRA Level I certification, completion of all Academy online coaching courses related to the person's intended discipline of study and a required ground course with USA Shooting Master Instructors. Advancement to USA Shooting High Performance Coach certification will be by invitation only within each of the specific Olympic shooting disciplines and requires completion of the Advanced Coach Certification program and ground course to be eligible for consideration.

"To maintain our history of success as an organization, it is mandatory that USA Shooting offers our coaching community the opportunity and instruction necessary to become the most capable coaches possible to train our developing athletes," said USA Shooting's Mike Theimer, who spearheaded the 1.5-year effort. "We recognize coaches as the multipliers to everything that we do. There are future Olympic athletes looking to get on the Olympic path but without knowledgeable and educated coaches to push them along, we're not realizing our full potential."

The mission of the USA Shooting Coach Academy is to build a future pipeline of trained coaches in the Olympic shooting sports by providing easy access to a standardized, quality coach education program that has been built from proven practices and a knowledgeable network of content experts, mentors and quality coach instructors.

In order to make the program successful long-term and eventually self-sustaining, the Coach Academy will be made available internationally supporting Olympic shooting sport coaches from across the globe.

"The Academy's greatest impact will come when we effectively reach outside of our little sphere with a program that can enhance our sport worldwide," Theimer said.  "I'm hopeful down the road we will have coaches from other countries asking to author content for our Coach Academy."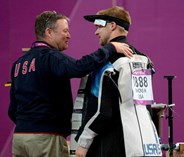 The launch of the Coach Academy represents just the starting point for the program with new courses set to come online periodically. Theimer envisions an Academy that has courses for parents, athletes and volunteers and is already working on the next phase. Growth and improvement is a key component to the program's success.

Presently the Coach Academy features 46 available classes including: 21 common core classes; nine pistol-specific courses; 12 rifle-specific courses; and four shotgun-specific courses. Fifteen additional courses will be added to the program in the coming months.

For more information go to this link: http://www.usashooting.org/membership/coaches/usas-coach-academy.