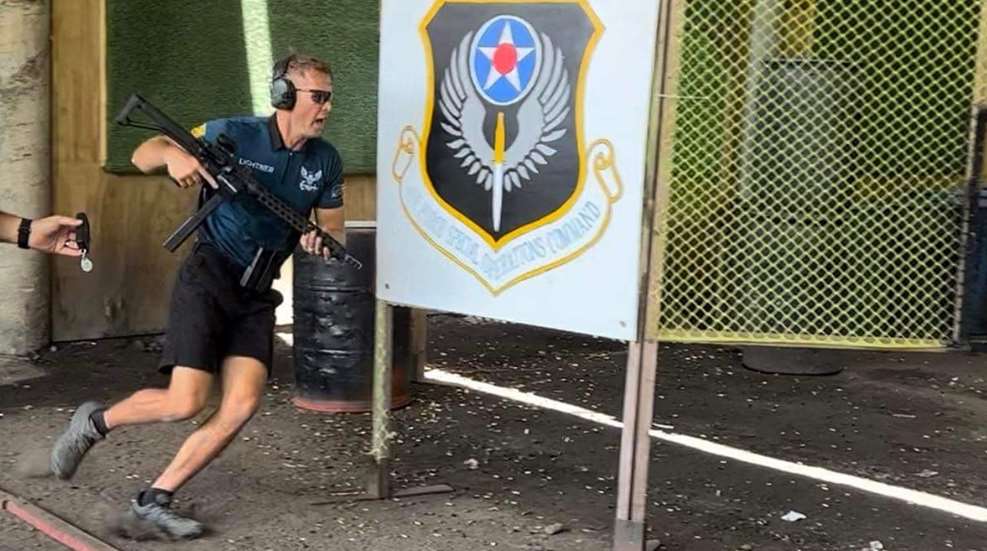 For most folks, it was just another typical weekend in central Florida, but for the WAC Action Shooters crew at the Wyoming Antelope Club in Clearwater, Florida, it was something much more special. The weekend of April 28 to 30 marked the 11th Annual Gary "DOC" Welt Memorial Match, a Special Operations Forces-themed Level II USPSA event. For Match Directors Dan Bernard and Mark Walker, it is the most important match of the year at the Wyoming Antelope Club. It all began 11 years ago when a dear friend of ours was diagnosed with ALS, more commonly known as Lou Gehrig's disease. Gary "DOC" Welt was a retired Navy SEAL Master Chief who had a remarkable career in the SEAL teams. Gary joined the Navy in 1976 and, after completing Basic Underwater Demolition/SEAL (BUD/S) training, became a SEAL in 1980. The nickname "DOC" comes from his prior designation as a Navy Corpsman or medic, which carried over into the SEAL teams where he completed several other advanced medical courses and served as a team medic at various points throughout his career.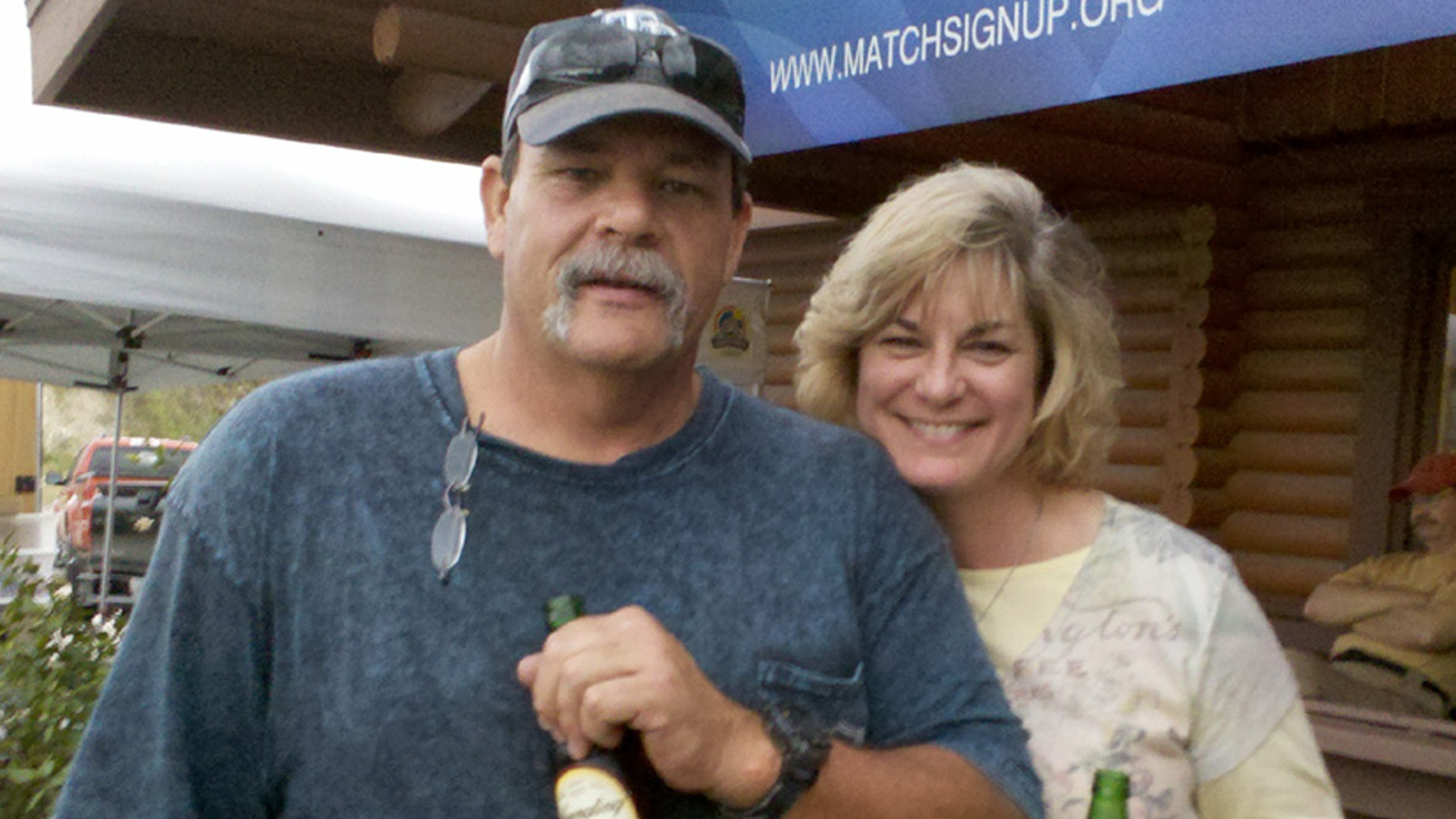 Vice Admiral Joe Maguire (retired)  recalled a rather comical story of Gary during a private memorial service in 2014 at the United States Special Operations Command (USSOCOM) Special Operations Forces Memorial. While serving as the platoon commander at SEAL Team 2 with Gary, Maguire was in a terrible training accident that put him in the hospital with a broken back. At one point, the rest of the platoon burst into the hospital room, Gary among them, wearing a Navy peacoat and nothing but the iconic brown underwater demolition team (UDT) swim trunks under the coat with a case of beer under each arm and said: "Hey boss, we're here to bust you out of this joint." Much later in his career, while he was serving as the Senior Enlisted Advisor to the USSOCOM Surgeon General, Gary was apprised of a critical need for a qualified special operations medic at one of the Navy's special mission units down range who had just lost their medic on a recent mission.
Despite being a senior E-9 amid his twilight tour before retirement, Gary wrote a letter to Admiral (retired) Eric Olsen (then Commander of USSOCOM) requesting permission to deploy and join this team down range until they could backfill the position with another qualified medic from their ranks. Permission was granted and Gary deployed in this capacity and ended up finishing out the rotation with that team. What is remarkable about this seemingly minor note in his career is that Gary could have just as easily made calls around the special operations forces enterprise and found a suitable replacement for the team, as he was under no obligation to deploy while serving in his capacity at USSOCOM. However, that was not how Gary did business. He saw a critical need, knew he had the qualifications that team needed at that time, and knew he could seamlessly integrate into their operational setting as a force multiplier, so that is what he did.
After retiring from the Navy in 2006 from USSOCOM, Gary immediately took his skills and expertise to United States Central Command (USCENTCOM) as a contractor working in the Counter Terrorism Operations Center until 2010. He then took on a high-risk contractor assignment with Trident Group doing Counter Piracy operations in troubled waters around the globe from 2011 to 2012.
Generally, I don't prefer to write in the first person; however, this match is near and dear to me because I had the distinct privilege to call Gary a friend. I was there at the beginning of this chapter of the Wyoming Antelope Club's match history. It is difficult to distill down and get a sense of who Gary was in these few examples, but I can tell you that Gary was a man of action who never ran from a challenge. But, in all of this, Gary was at his core a deeply devoted husband, father and grandfather. He would be the first to tell you that none of what he did as a SEAL mattered as much as his family; if you bumped into him on the range during a match, you would never know he was a SEAL unless someone else brought it up. He was the embodiment of the "quiet professional" who left his feats on the battlefield and with the close circle of people who knew. That was enough for him.
When first diagnosed with ALS in 2013, Gary seemed like his normal self and promised to come out to the Wyoming Antelope Club from time to time and participate in the action shooting sport scene with many of the members who are still around. Unfortunately, Gary's prognosis was not good, and the ALS progressed much quicker than anticipated. Soon, he was bound to a wheelchair and his motor functions were deteriorating rapidly. The initial benefit match was the brainchild of Dan and Terrisa Bernard, who both had a longstanding friendship with Gary and his wife, Brenda. The idea was straightforward—host a benefit match to raise money that could be donated to Gary and his family to offset some of the financial burden of the treatment and therapy he was undergoing. It didn't take long to gather a coalition of the willing amongst the regulars at the Wyoming Antelope Club and, in short order, a plan was hatched, and assignments handed out. Despite being wheelchair-bound, Gary was able to attend the benefit match and even cracked a few jokes about his new "wheels."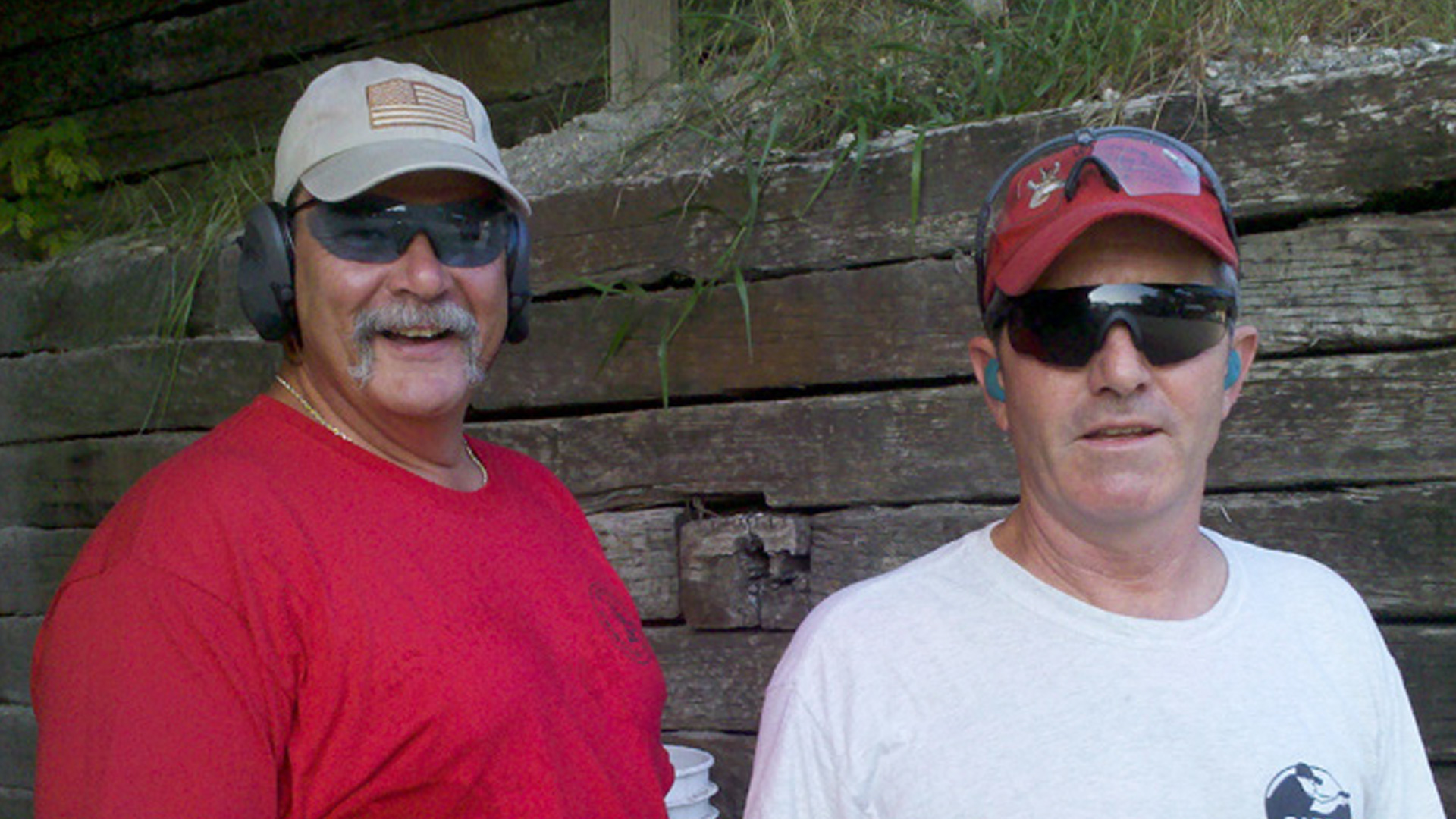 This first match was done up right with a bunch of military and special operations-themed decorations and stages that were designed with challenges that would make any seasoned frogman proud. Gary's son, Bobby, even gunned up and participated in the match and has since made regular appearances over the years to show his support and appreciation. I know Gary's heart was warmed to see the support and love that was on display that day in 2013, because you could see it in his eyes when I handed him a chloroplast SEAL Trident that I had cut off one of the stage walls and had everyone sign. The match was such a success that participants were calling for another one before Bernard handed the Welt family a sizable check with the proceeds from the match. So naturally, a second benefit match became Dan Bernard's new focus for the coming year, 2014. However, in the planning and leadup to the second match, it was mutually decided with the Welt family that the match should shift from a benefit match to a memorial match; sadly, Gary lost his fight with ALS and passed on April 8, 2014.
One of the last conversations Dan Bernard had with Gary led to what has now become an annual tradition in the form of the memorial match in his name. There were a few ideas kicked around about what to do with the proceeds of this memorial match concept and how to best use them, but Gary insisted that any future proceeds of a match in his name should be donated to the Wyoming Antelope Club's junior shooter program. Gary was fond of the junior shooters program and always encouraged the younger shooters on the range when he was there. Dan Bernard has honored that request ever since, donating the proceeds of the Gary "DOC" Welt Memorial Match to the junior shooters program and helping them succeed in the action shooting sports.
The Gary "DOC" Welt Memorial Match itself has garnered a significant following and has become increasingly popular over the many years since the initial benefit match. This year, the match had seven great stages laid on, with some new concepts that really made it stand out from years prior. One standout this year was having to shoot through a waterfall on Stage 3 "Jungle Warfare." No, I did not misspeak there—Dan Bernard came up with an ingenious idea for how to incorporate a waterfall into a stage that you had to shoot through, which in effect was soft cover with a water feature raining water down into a larger container that recirculated the water (see Jungle Warfare picture). Walker, who has been intimately involved in the overall match and stage designs for many years now, put his engineering prowess on display here, as well as on Stage 6 "Motion Commotion," with a left to right swinging platform that had two static targets and a bobbing target between them once activated and released from a suspended position by stepping on a stomp pad (see Motion Commotion picture). The targets remained visible at rest, but it was a hoot to shoot while it was in motion, and while balancing on railroad ties as the shooting area no less.
If testing your balancing skills was not your speed, you could opt to shoot from within a marked shooting area that was further back, but still get the full presentation of the stage. Of course, swinging across a clay pigeon minefield to start on Stage 5 "Mine Over Matter" was no easy feat either. However, unlike actual land mines, if you stepped on and broke one of these during the walk-through or during the course of fire, you won't die—you'll just incur a procedural penalty per broken clay (mine). Despite the reuse of a few props such as the wheelchair, hammock, and rope swing, which were all incorporated into different stages by way of a starting position, I can say with a fair degree of certainty that the same stage has never been used twice—it is always a new design and layout, year after year.
As with all Doc Welt matches, the stages carried the traditional military- and Special Operations themed-artwork and decorations, which are the handiwork of Terrisa Bernard. Although she generally avoids the spotlight and is seldom seen during the match itself, her contributions cannot be overstated. Unlike other major Level II USPSA matches, you won't see any company banners or sponsor logos spread around the stages here. She has worked tirelessly over the years to hand-paint all the artwork that is used on the stages and ensure the stage-specific decorations are suitable for the desired theme. She even made custom keepsakes for the shooter bags honoring the match's 10-year anniversary. Her attention to detail and creative flair really does add that extra something special to the overall match feel and experience.
Historically, this match has always sold out and had a wait list of competitors ready to step in, and this year was no different. With 201 competitors in total, including staff, the 11th Annual Gary "DOC" Welt Memorial Match was definitely one to remember. Although I did not take any top honors myself, I had a fantastic time shooting the match and enjoyed every single stage. The most popular division this year was Carry Optics, which was won by Shannon Smith with the high overall score. Kyle Stephens stepped in to take high overall in Open division, which was the second most popular division this year. Leslie Kismartoni secured high overall for Limited division, while Joseph McMahan did the same in Production Division. Jeremy Lightner received top honors three times over—high overall in Pistol Caliber Carbine division, high overall in Military category, and High Overall for the match. Single Stack division high overall went to co-Match Director Mark Walker—which was hard won, given that we are still not sure how he managed to shoot the entire match, since he was running around during the staff shoot like the sky was falling.
For the second time this year at a match hosted at the Wyoming Antelope Club, junior shooter Ashlyn Champagne came down from the Florida panhandle to win High Junior and High Lady, respectively. Joe Draghi left the competition in the dust, retaining High Senior. Finally, for the top Super Senior spot, Tom Larson took the victory, shooting in Pistol Caliber Carbine division. In my opinion, we were all winners this weekend for coming out and sharing in something we all enjoy and paying tribute to Gary's legacy. I know he was there in spirit, smiling and remarking to everyone a phrase that all Navy SEAL candidates hear when going through initial training: "It pays to be a winner."
Reflecting on this match over the weekend, I was struck by a couple of things. First was how profoundly important it is to honor and remember those we have lost in more than just words on a memorial wall or tombstone. Second was how remarkable it is that this match has garnered such a reputation, and following that it has passed the 11-year mark and is getting better every year. Gary's spirit and legacy not only live on through the surviving members of his family, but through this match each year as it gives us an opportunity to pause and remember some valuable truths that are often lost in the white noise of everyday life. One of those truths, which coincidently is a Special Operations Forces truth, is "humans are more important than hardware." Indeed, as fun as this match is, it isn't about the slick race guns, tricked out PCCs or the hottest production gun on the market—it's about the people who come together to celebrate Gary's life and legacy, along with what he stood for by showing up and participating in this unique match. Even if you did not know Gary, you can see his personality reflected in every aspect of the match, which Dan Bernard takes great care to preserve year after year. I know that Gary would be proud of everything this match has done over the last 11 years. It is in this way that the dead never die. Long Live The Brotherhood. #LLTB.
Article from the July/August 2023 issue of USPSA's magazine.