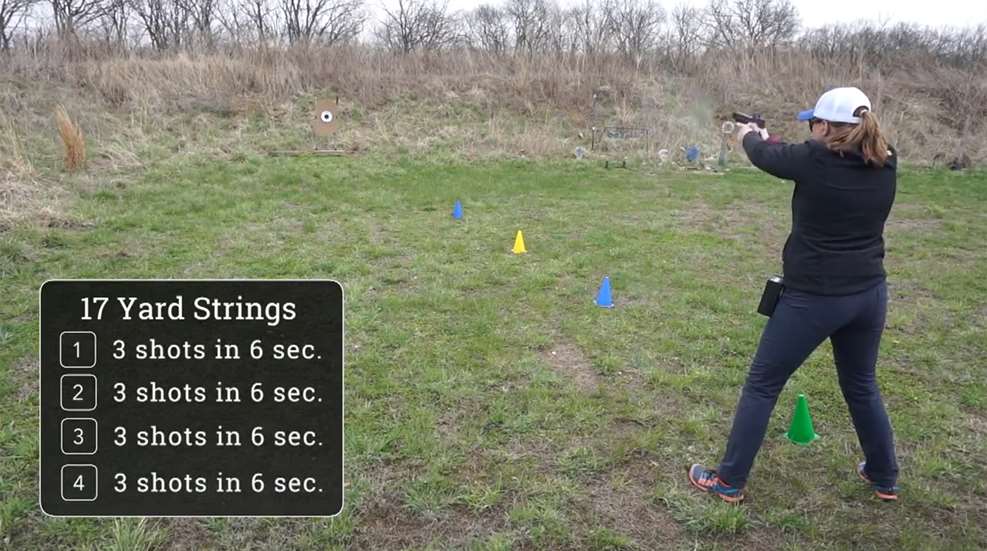 The Performance Center by Smith & Wesson Facebook page has become a hotbed for informative competitive shooting videos, especially NRA Action Pistol and the four events that comprise the Bianchi Cup. Recently, S&W Team Captain and NRA Board Member Julie Golob shared her pro tips on tackling what is considered the most difficult event in NRA Action Pistol as a discipline—the Moving Target Event—a.k.a. the Mover. Watch the video.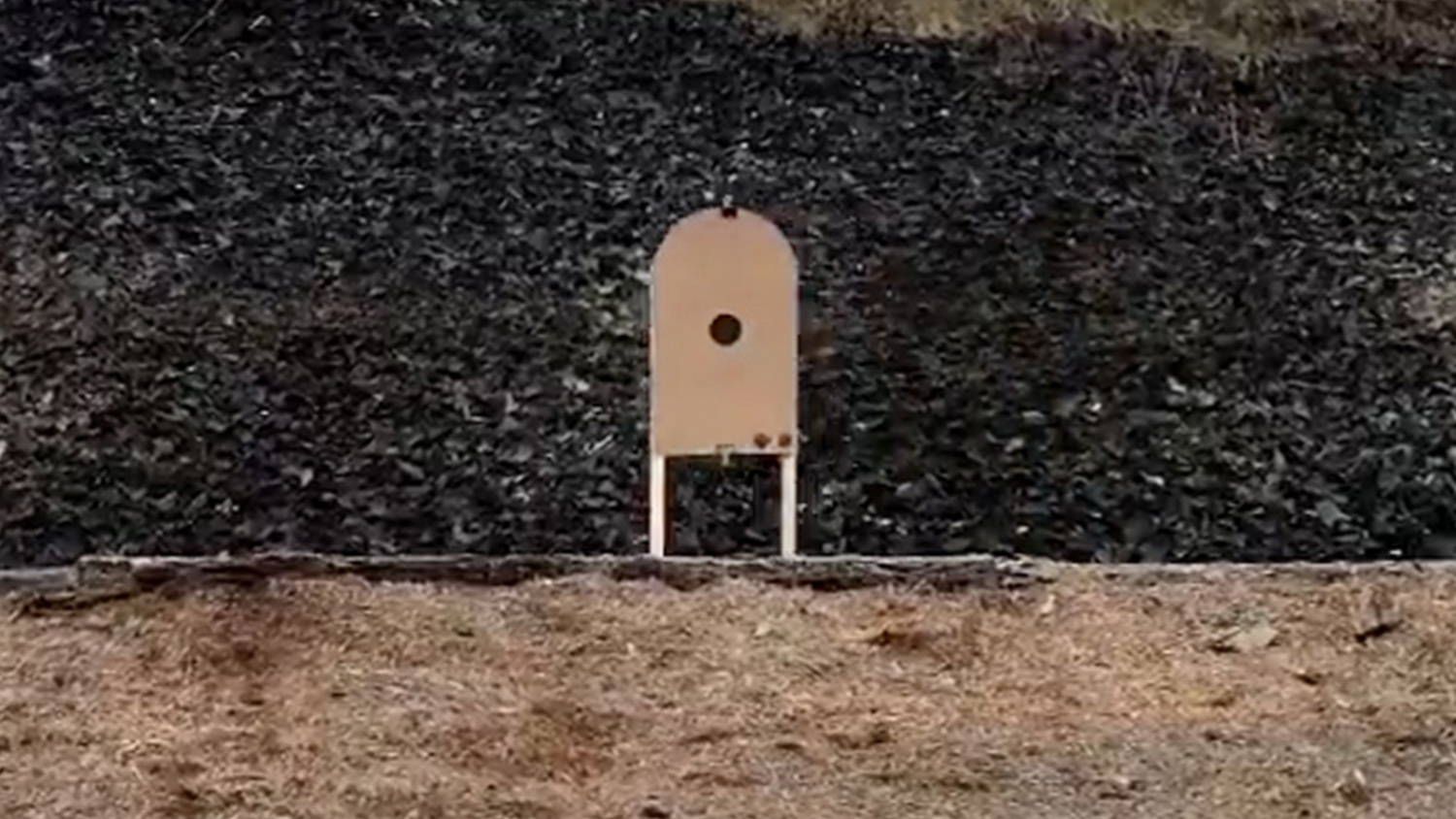 The target for the Mover is fast, traversing 60 feet in a scant six seconds. Julie recommends practicing against stationary targets before tackling a moving target, stretching the distance as you master each yardage.

"In order to master the Mover, you first need to learn how to shoot a stationary target successfully," says Julie in the video. "Your goal for this drill is to build those accuracy skills by keeping them all in the plate, or better yet—keeping them all in that 4-inch X-ring every single time. Focus on smooth trigger control for every single shot."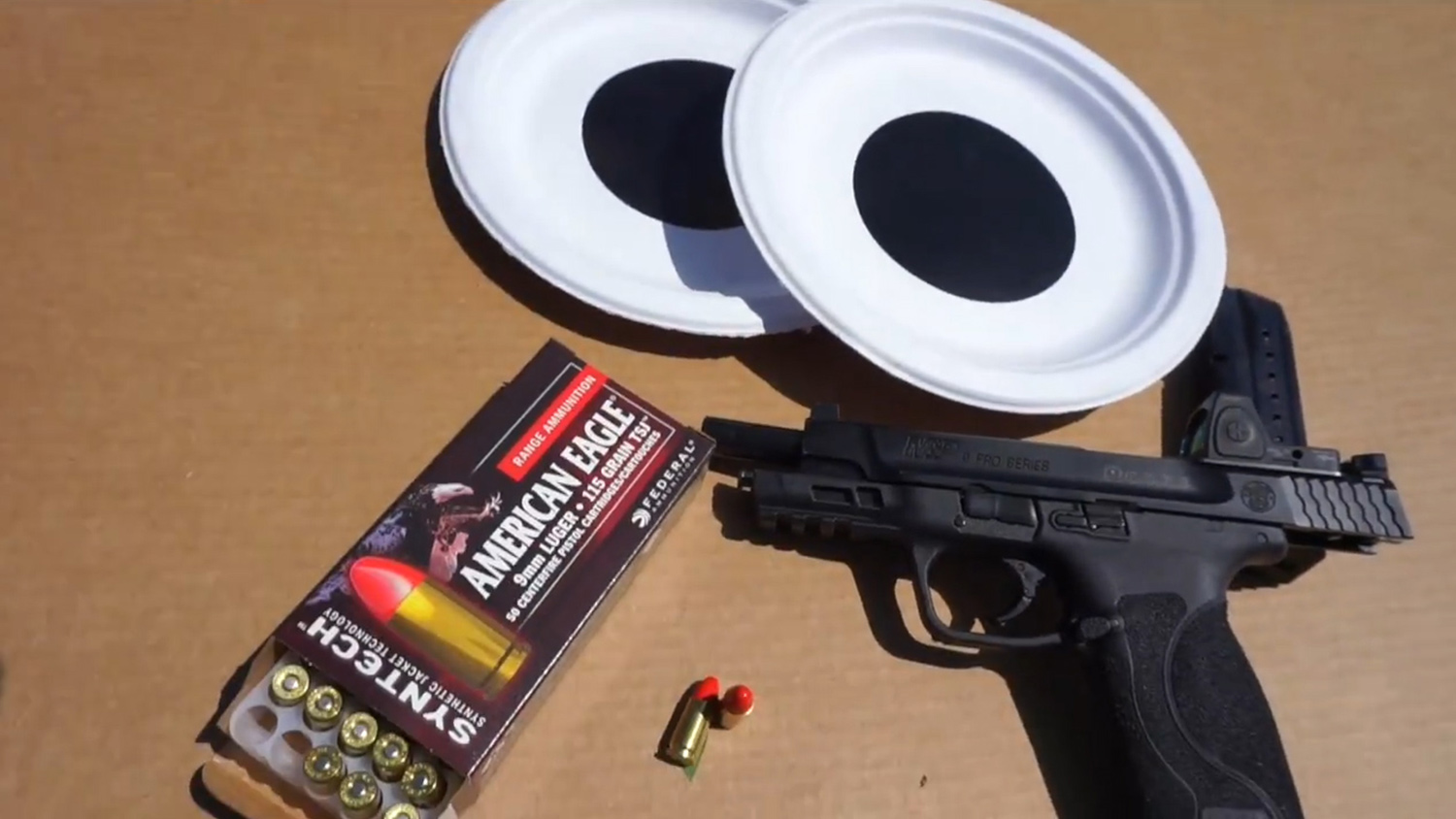 Equipment needed: a firearm that can shoot six shot strings (Julie uses the Performance Center Pro Series M&P C.O.R.E.), 48 rounds of ammo, target stand and backer, four paper plates with black target circle, and some way to time yourself (shot timer, smartphone or even just count in your head).

Even cooler, not only does Julie demonstrate drills in this video that will help you master the Moving Target Event—if you upload a picture of yourself utilizing the drills outlined as proof of practice in the comments section of the video, you'll be entered in Julie's "Get Ready With Me!" sweepstakes. This week's prize is a Smith & Wesson Extreme OPS Liner Lock Folding Knife. Hurry, because you only have until Thursday, June 7 to submit your picture.

Visit the Performance Center website at www.smith-wesson.com/pc