Viridian's new RFX11, a sub-$200 green-dot reflex sight, is described by the company as an "ultra-light" optic with its 0.44-ounce weight.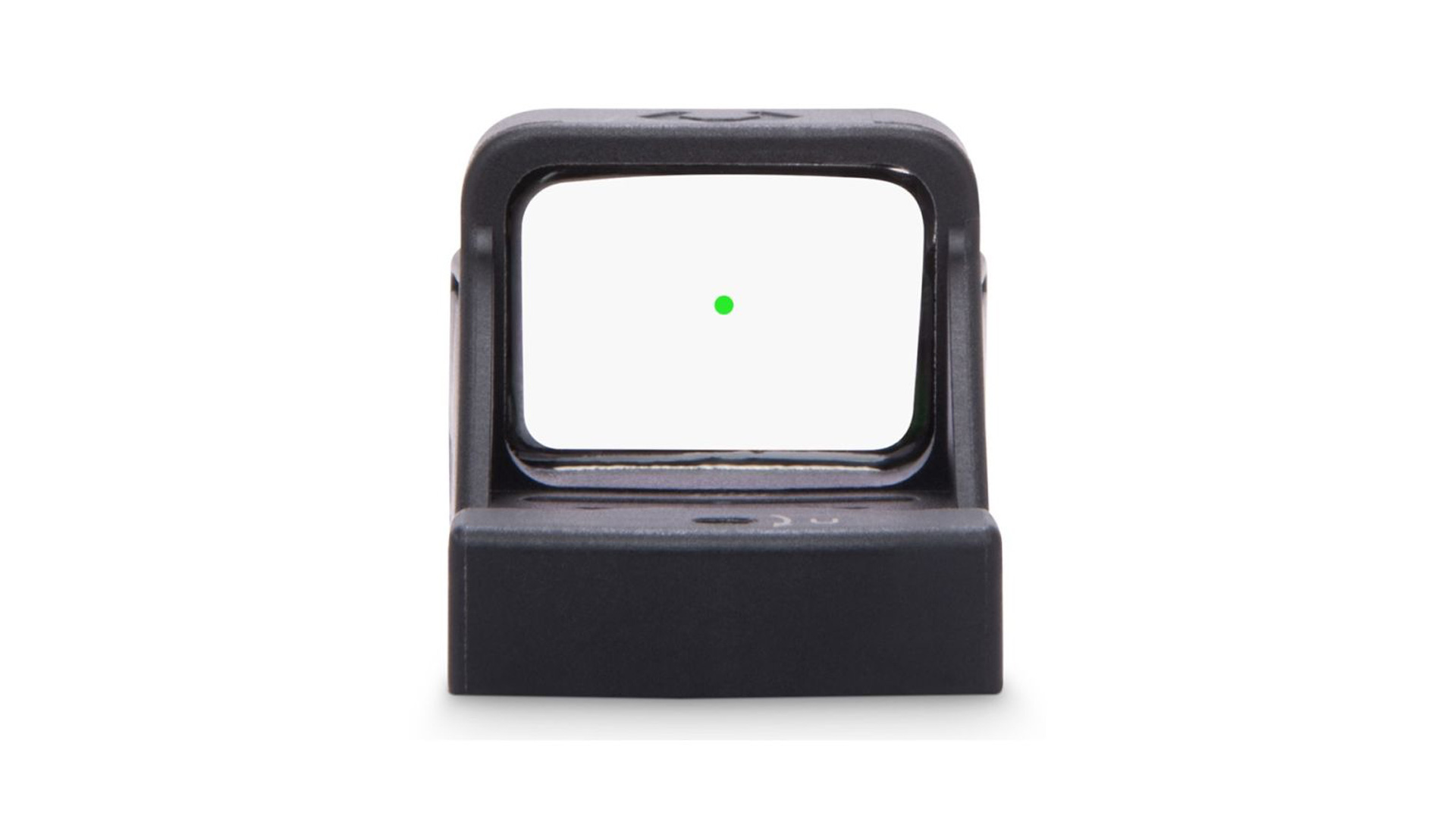 For the price of $189, purchasers of the RFX11 will receive a three-MOA Viridian open-emitter green dot, which boasts instant-on and auto-shutoff capabilities, along with more than 30,000 hours of run time with CR2032 battery at the medium brightness setting. As for the housing, a high-strength, thermomolded black polymer is employed. Additionally, this new sight uses the Shield RMSc footprint.
Since it does not have any buttons, the Viridian RFX11 has automatic brightness control, using an ambient light sensor to measure the current lighting conditions and make adjustments.
The maximum adjustment for elevation and windage for the RFX11 is 90 MOA. Adjustment is performed via screws located on top and the right side of the housing.
From Viridian: "Its tiny size puts it at home on any optics-cut concealed carry pistol or as a close-range offset sight on your rifle."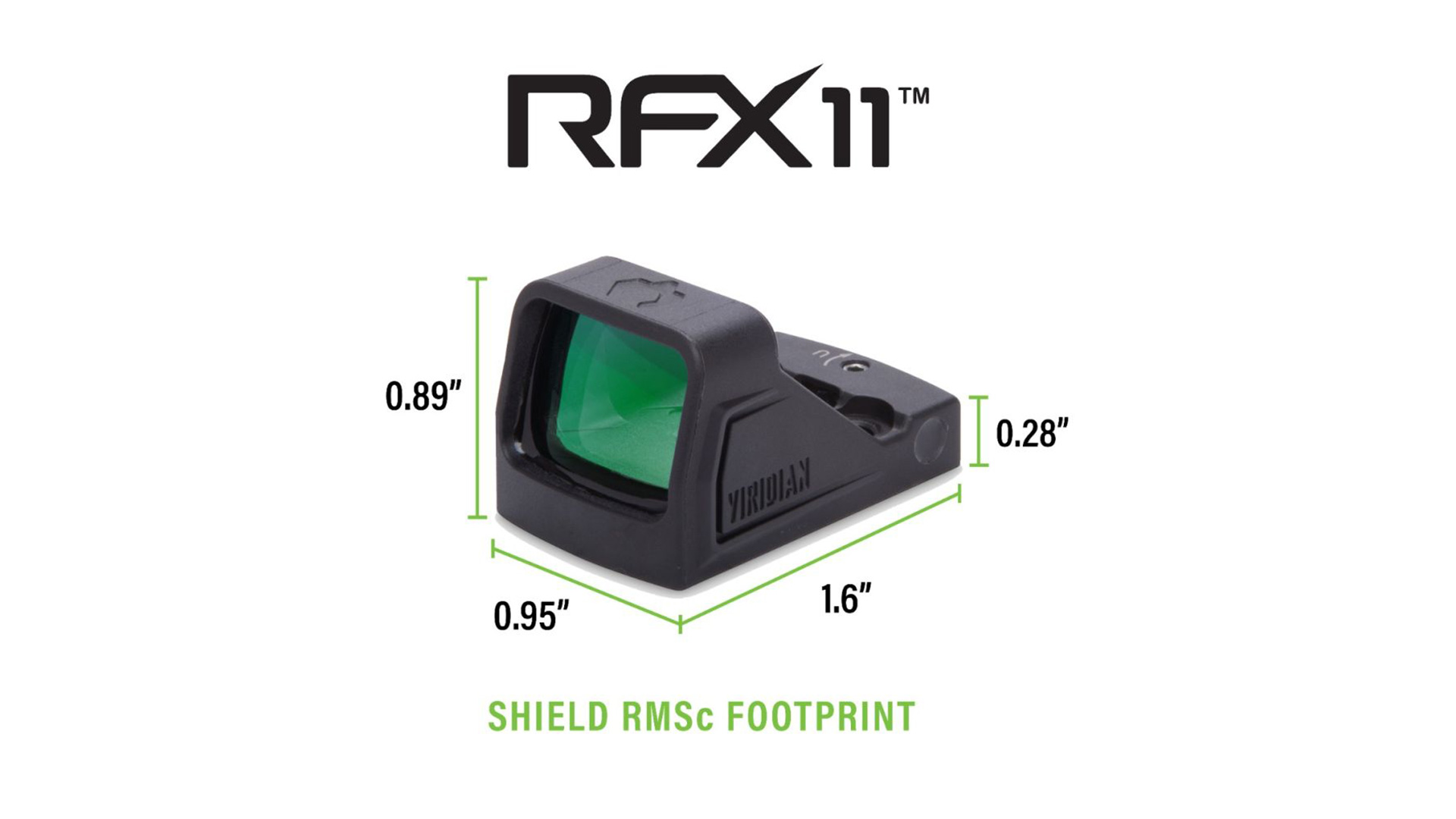 As mentioned, the price listed for the RFX11 green-dot reflex sight at the Viridian website is $189. In addition, the RFX11 is backed by Viridian's limited warranty. Go to viridianweapontech.com.