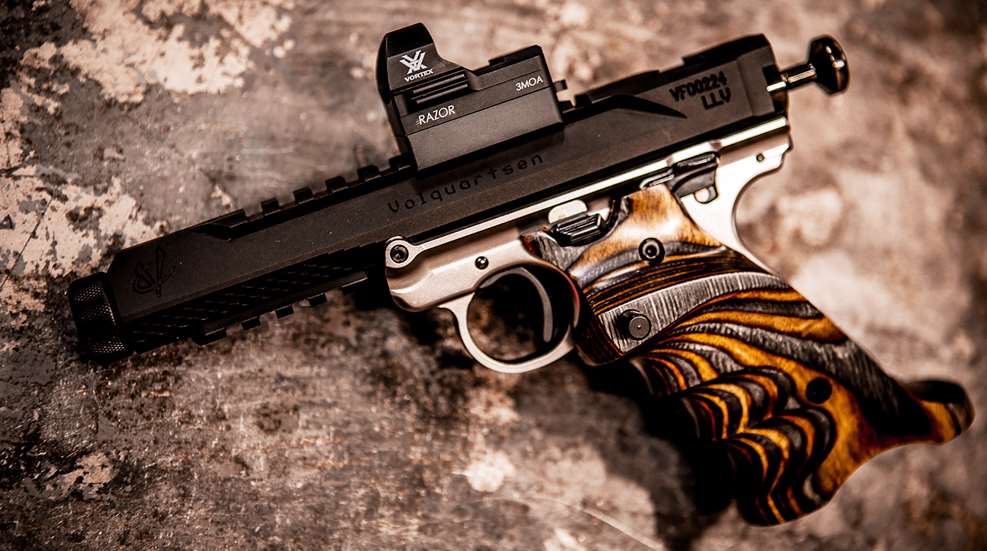 Volquartsen Firearms has launched the LLV Competition Upper for the Ruger MK IV platform. The new uppers result from considerable research and development meant to bring these guns to a higher level of performance.

Read the Shooting Sports USA review of the Ruger MK IV here: www.nxtbook.com/nxtbooks/nra/ssusa_201707/index.php#/14.

"It's our goal to produce some of the most widely respected rimfire guns and accessories on the market. The LLV Upper is another example of our commitment to building the best firearms for our customers—whether they're on the range or in the field," said Scott Volquartsen, co-owner of Volquartsen Firearms.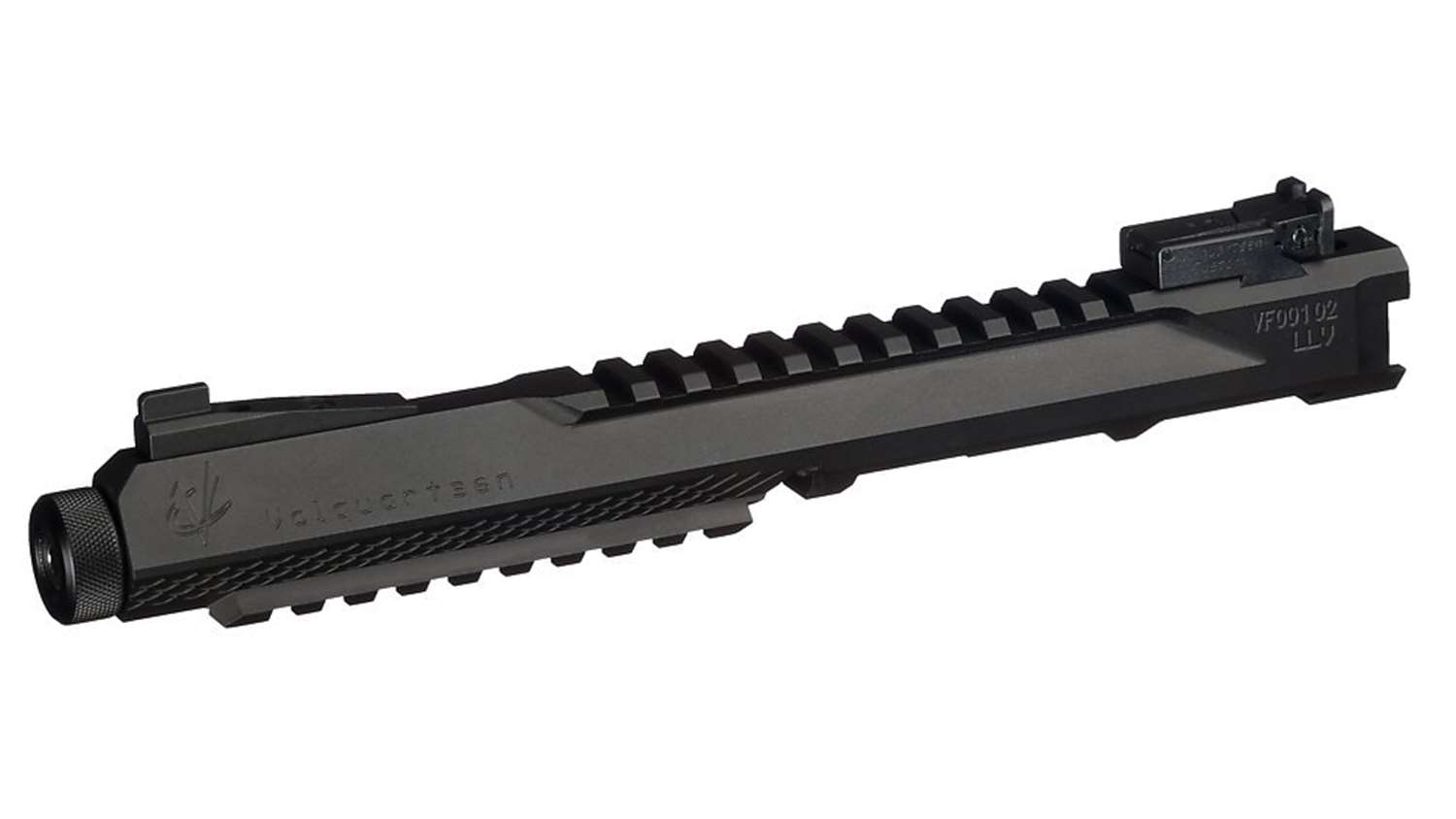 Relying on not only generations of expertise, but also the latest in precision-machining technology—Volquartsen Firearms produces a full range of custom CNC-machined and EDM parts and accessories for excellent accuracy and performance. LLV barreled receivers are machined from Type III hard anodized, machined aluminum, and feature a stainless steel match barrel.

The new Volquartsen LLV Competition Upper is adaptable for many shooting disciplines. Shooters can choose between 4.5-inch or 6-inch models that can be outfitted with a variety of optics and sights.

Additionally, the optional Volquartsen compensator is easily removable for suppressor installation. Maintenance and adaptation is easier than ever with the simple push-button, take-down disassembly of the new Ruger MK IV.

Learn more at: volquartsen.com/products/1252-llv-4-competition-pistol-upper.

Note: Last month, Ruger issued a recall for the MK IV, learn more at this link.