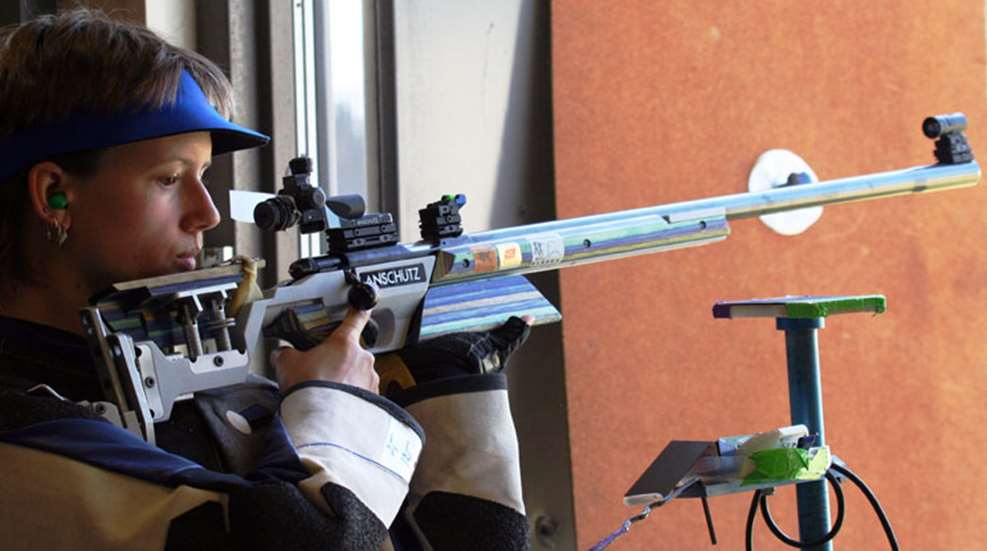 As a little girl, Amy Sowash dreamed of shooting in the Olympics, especially when she plinked pop cans with her dad. She didn't start taking the journey seriously, though, until she began preparing to attend college. At that point, Sowash started shooting competitively with rifles, and the next year, she walked on to the University of Kentucky rifle team. She then made the U.S. National Team as a senior in college and after graduating, moved to the Olympic Training Center in Colorado Springs. Since then she has claimed national champion and world champion titles, along with the Silver medal at the 2011 ISSF World Cup in Sydney. In 2012, she stepped away from being a competitor to become an assistant coach at her alma mater in Kentucky, where the team finished second in the NCAA Championships.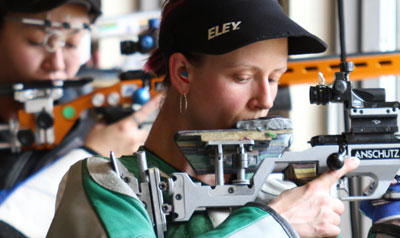 Now, Sowash is back in the training regime, getting ready for air rifle and 3x20 smallbore matches.

Sowash shoots an Anschutz 1913 aluminum stock for smallbore and an Anschutz 2003 air rifle. "I like the way both rifles perform and fit me. The company has a strict standard of excellence. Plus, they are really nice people! I shoot Eley for smallbore ammunition and H&N pellets" said Sowash.

She carries a Dakine small rolling duffel. "It's the perfect size for my jacket and pants and I can fit everything I need in it. It is also extremely durable without being heavy. When trying to make weight for airlines, the weight of a bag can make all the difference. If a bag is durable enough to last two years at more than 100,000 miles of airline travel per year, I think it's amazing" she said.

She packs the following items into her bag:

• Sauer jacket, pants and boots
• Shooting stand
• Ammo
• Cleaning kit
• Shooting gloves, one for standing and one for sling
• Glue and duct tape ("For emergencies - because you never know what flying across the world will do to your gear!")
• Three sets of buttplates and cheekpieces
• Extra screws
• Allen wrenches, screw drivers, torque wrench
• Three sets of sights, blinders, and extra front sight apertures
• Kneeling roll and tape measure
• ISSF rules book
• Shooting journal
• Shooting sweater and visor
• Handstop and sling
• Gum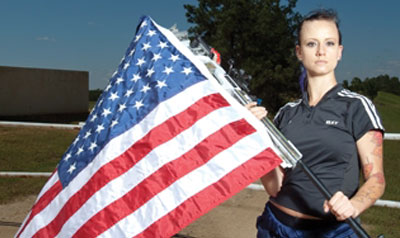 Sowash will compete in a selection match at Ft. Benning in March, the Korean World Cup in April and the USA World Cup in May.
She advises new shooters to "take your time and really develop a quality shot process so that following through is easy. Each step you do should make the next one easier until you seamlessly pull the trigger."

Twitter: twitter.com/amysowash