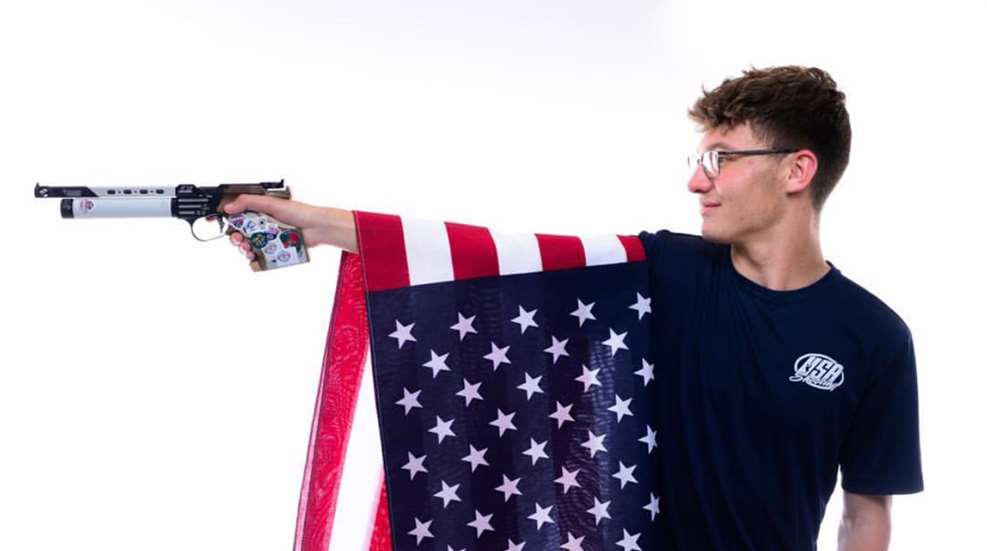 Eighteen-year-old junior competitive shooter Hunter Battig of Colorado Springs, Colo., qualified as an alternate for the U.S. Olympic Shooting Team headed to Tokyo, Japan, next year. Learn what he keeps in his range bag.
What are your first memories of handling a firearm?
I first picked up a firearm when I was 11 years old. It was a Colt AR-15, chambered in .22 LR, which belonged to my dad's friend. Before that, I enjoyed watching videos of people shooting guns.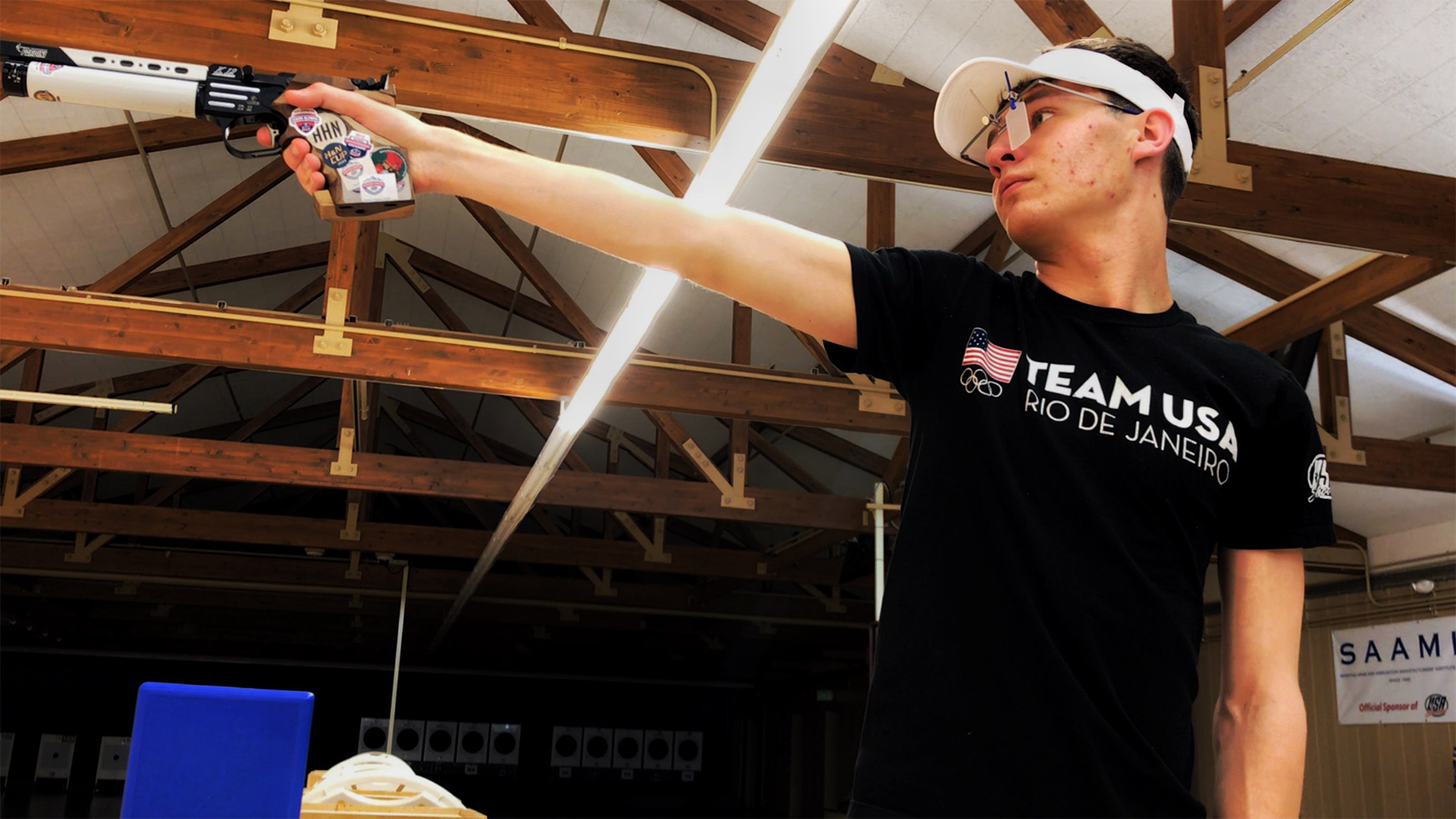 Tell us how you began in competitive shooting.
My first competition experience was as a smallbore rifle shooter at the Rocky Mountain State Games. My dad signed me up on a whim. Every time we had a family competition with our pellet rifles, I left everyone else in the dust. Amazingly enough, I ended up winning by an insane margin, despite the fact that the reticle in my scope broke.
Please share with us some of your major shooting accomplishments.
The first national record I broke was the Men's J3 national record. My score of 558 beat the record that stood for 26 years. My next national record was the Men's J2 record with a score of 575 in men's air pistol at the World Cup Munich. I've participated at World Cup Munich and World Cup Beijing, as well as two visits to the H&N Cup in Munich. Recently, I qualified for the first alternate position for the Tokyo 2021 Olympic Games.
What firearms and other gear do you use for competition?
For air pistol, I shoot Pardini, specifically the K12. For ammunition, I use RWS Rifle Match pellets. Briefly, I entered the sportpistol world with a Feinwerkbau. However, I haven't picked that gun up in a while. And when I go to the range for "fun," I typically shoot smallbore rifles and use Eley match ammunition.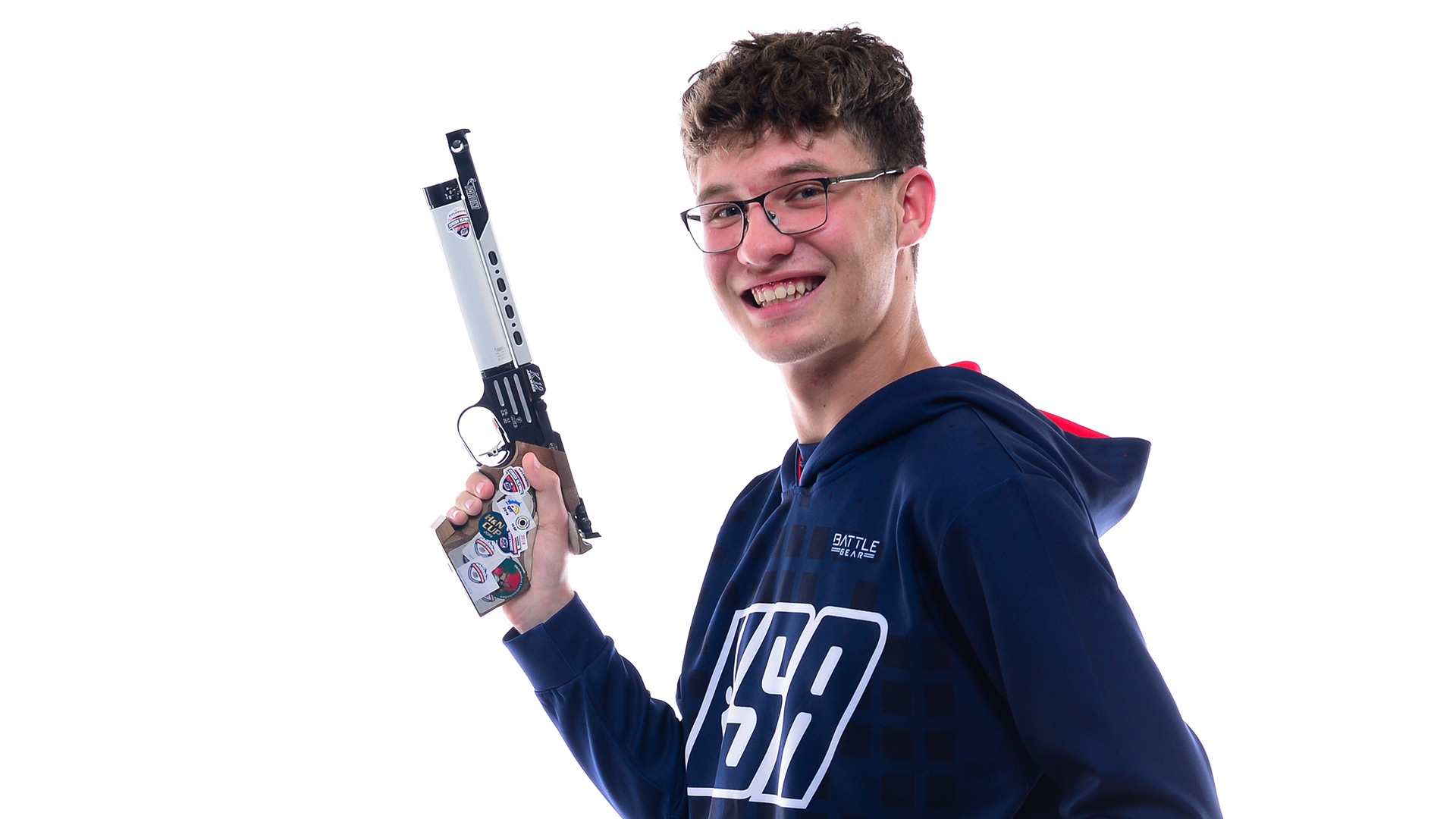 My favorite accessory to date is my barrel shroud. It helps the gun feel more balanced and steadier. The only thing I'm looking to add are more stickers from world cups to slap on my grip.
Tell us about your range bag and what you carry in it besides your firearms.
For my range bag, I use a gray USA Shooting backpack, as well as the WC Beijing commemorative backpack to carry my shoes and pellets. Inside my bag, I always have my AirPods. Music is very inspiring to me and always gets me out of my head. Something else I bring along is a small game, similar to jacks, that has Korean origin. It's supposed to help with motor function in the hands and is actually really fun when there's downtime. I also keep a few small items that remind me of my girlfriend in my range bag. She inspires me and provides support more than I can describe in words. I like this bag primarily because my dad gave it to me as a Christmas gift when I first began shooting. And it's worked perfectly ever since.
What do you do in your free time?
Most of my time is spent as a full-time student at the University of Colorado at Colorado Springs and working full-time at Domino's Pizza. When I do have free time, I love to spend it in the car world. Wrenching on my car, creating my own spin and throwing on a slew of aftermarket parts to make it perfect.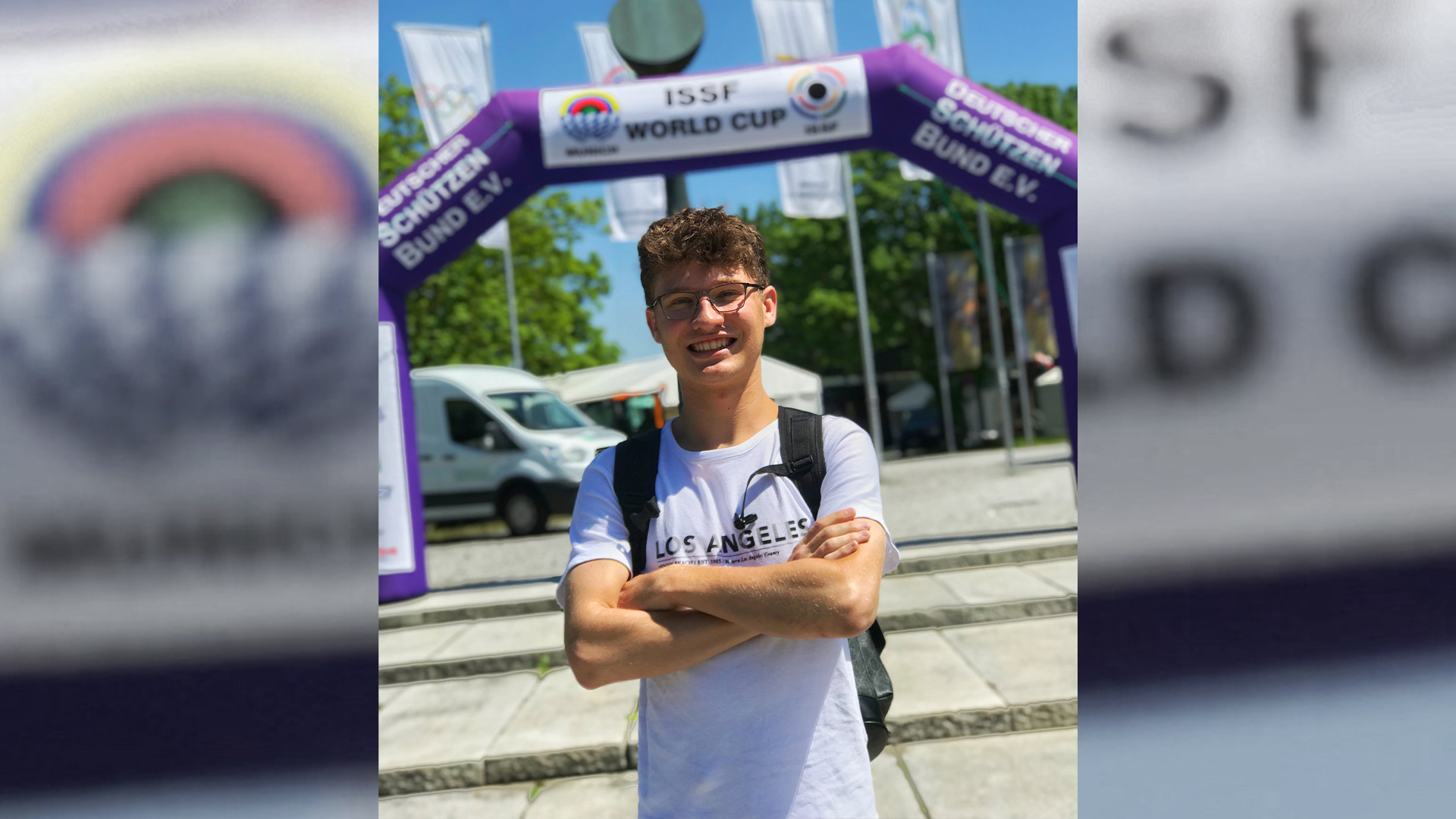 What would you tell someone interested in finding out more about your sport?
Those interested in the sport need to know that it's 90-percent mental. Sure, it may look easy, but it can take a toll—both mentally and physically.
Any tips for the new shooter?
The best tip for new shooters is to practice. Hold soda cans up to practice your hold and mentally visualize the shot process. Cardio workouts help, too. Practice any way you can. It's how I got to where I am.
---
Read more Range Bag articles: