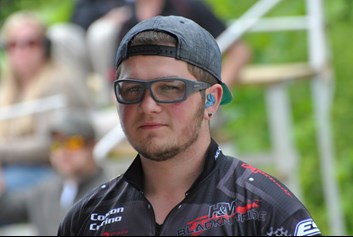 Colton Cerino shot his first gun when he was only four years old, a Ruger 22/45 pistol. His first buck was harvested when he was eight, and his first competition was at twelve years old, the MidwayUSA & NRA Bianchi Cup. That same summer, now thirteen, Colton participated in the NRA National Defense Match at Camp Perry after taking a three-day rifle course from his dad, Chris. Even though he was a junior, he won the Tactical Optics Division outright, and beat his father in the process.
He has been competing at the NRA Bianchi Cup and various 3-gun matches ever since, as well as hunting when he finds time. Now a freshman in the Honors College at the University of Akron, Colton is pursuing a degree in Mechanical Engineering.
When competing in NRA Action Pistol, Colton shoots a Les Baer .38 Super 1911 with DoubleTap custom loads in the Open Division. For 3-gun he competes in Tac-Optics. His pistol is a 9 mm M&P Long Slide with an Apex trigger kit, mag well and fiber optic sights. For rifle he uses a Double Star AR-15 with a Timney Trigger and Rubber City Armory low mass bolt carrier group. For shotgun, he recently switched to a Benelli M2 with an XRail 12-shot monotube that was custom made by Mark Roth of Roth Concept Innovations.
For 3-gun, Colton carries a Safariland 3-Gun competition bag he won at a match. In that bag he carries:
All three guns described above.

ESS ballistic glasses with various lenses.

Molded earplugs.

Howard Leight Impact Sport ear muffs.

Spare magazines for his pistol and rifle.

BC Headache powder.


Shotgun chokes.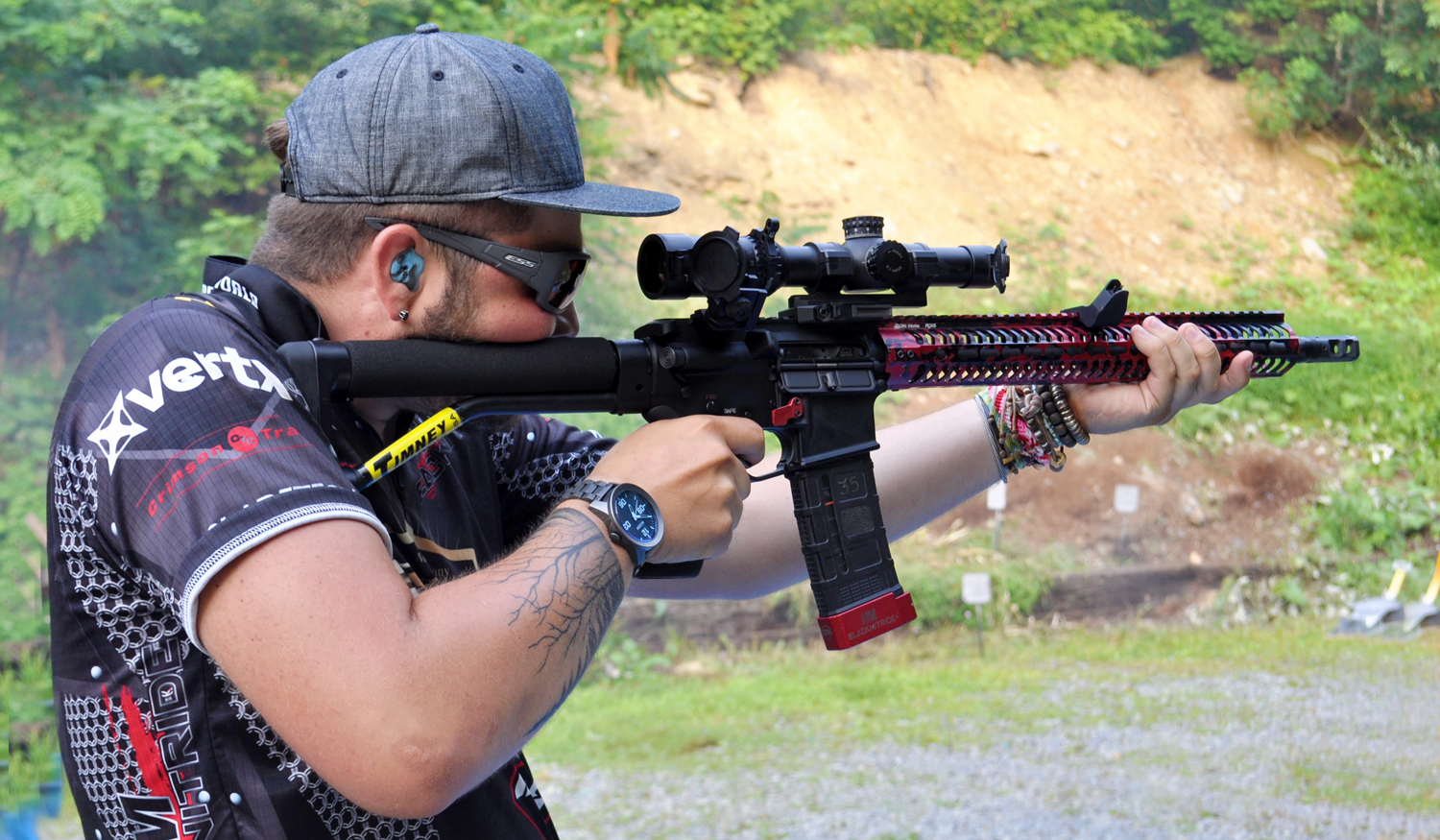 What's next for Colton? "I'm planning on competing in 3-gun matches whenever I can. Since this is my first year in college, I'm not sure how often that will be. As for the
Bianchi Cup
, that's the social event of the year. That I'm not going to miss!"