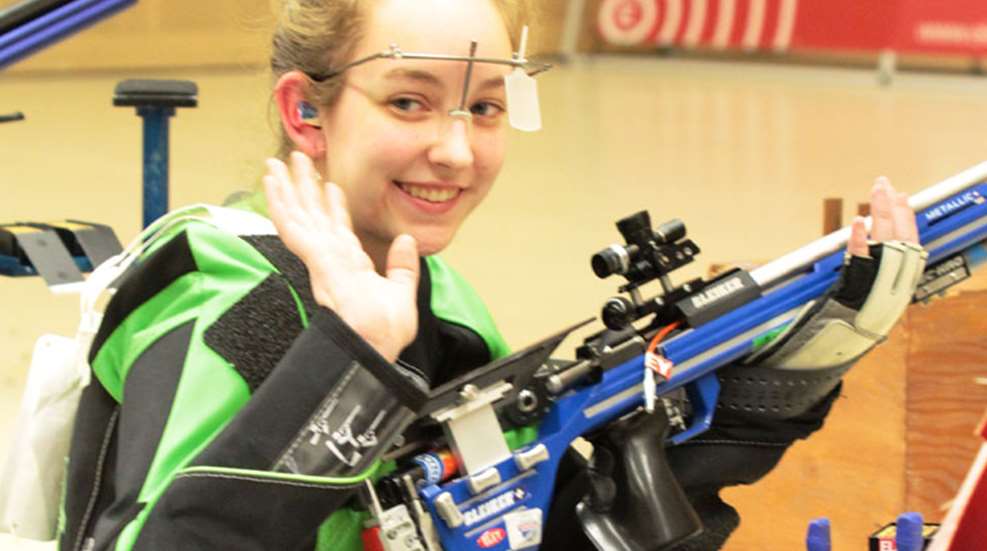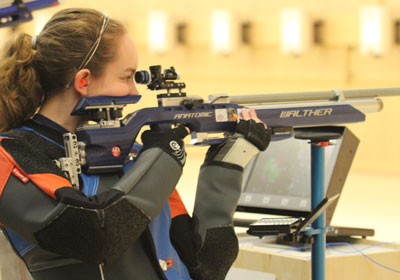 Elizabeth Marsh bested her closest opponent in the Air Rifle category of the 2015 National Junior Olympic Championships in April—by 12.1 points. Her winning score fell 3.5 points better than the current Junior World Record, making the future promising for this young Olympic contender.
The 16-year old Junior Team member competes in International Air Rifle and 3-Position Smallbore, and shoots a
Pardini
air rifle with JSB pellets, and a BLEIKER Light with Eley Tenex ammo, respectively.
When she travels, she carries a Patagonia bag. "My last bag tore up after one season and I'm hoping this one will last longer," she said.
In that bag, she carries the following items:
• Two MEC slings (backup sling included)
• Central sights
• USA shooting hand towel
• MEC shooting stand
• Corami boots
• Kurt Thune shooting clothes (her favorite brand)
• Ammo
• Clear barrel indicators
• Gun accessories (cheek pieces, buttplates, etc.)
• Champion Super-Olympic shooting glasses
• Foam ear plugs
• Shooting journal
• Shaklee bars, water bottle
• Tools, gun cleaning supplies
This homeschooled student from Arkansas loves to draw, read books and hunt. Currently, she is being mentored by Olympian Matt Emmons, who described her in these glowing terms: "Her approach is great. She has an excellent outlook of wanting to do very well, but not to the point of wanting it too much that she gets in her own way. She's a good sportswoman, too, and is happy to shake someone else's hand when they do well. On top of that, she's not afraid to work. She trains hard and she trains smart." Elizabeth's father, Rick, spends time on the range with her almost every day, and also has been credited with her success so far. When he realized his daughter's potential, he hired Texan rifle coach Troy Bassham to work with her. She practices several hours daily.
When asked to describe herself in three words, Elizabeth said, "God-fearing, happy and motivated." Make sure to catch Elizabeth's interview on Cam & Co., and for more information about the National Junior Team please visit
USA Shooting
.